How to make people WANT what you've got to offer
A lot of you emailed me after I shared some recent speaking tips and how much speaking I actually do. Some of you were shocked and thought I must work all the time LOL… nope. Speaking is just my "preferred" way to support entrepreneurs and #1 way people learn about me or "experience me" is all so I focus on doing it a lot. Oh and it's FUN for me too, I'm super passionate about giving people useful advice to grow their businesses whether it's speaking live to a group, doing a live video on social, or hosting a free masterclass like the one I'm doing tomorrow morning (scroll down for that), it's all speaking and I love it.
Today I wanted to share some tips I gave on a podcast recently on "How to make people WANT what you've got to offer"!
This applies to your speaking opportunities but also when you're just an attendee or networking too.
1. First, it's important to ENGAGE with your audience. Especially now with virtual events, you have to grab and hold people's attention. Sometimes I often even advise my clients to ditch their script or presentation and just BE with their audience, ask questions and give advice. I'm very well received when I make that my plan, especially for a short speaking time slot.
2. Secondly, you want to have a compelling OFFER. That doesn't mean you have to sell anything though. An offer can be a free download, copy of your book, free call or paid offering. Know your audience though and don't push to sell if most don't know you yet, build relationships.
3. Third, you want to be more ASSERTIVE with your entire presentation and presence. That doesn't mean you're salesy though, just confident in what you're teaching or what you do and passionate about others learning what you teach OR discovering something. If you say things like "if you're interested, reach out to me" instead of "I highly recommend you schedule a call", it makes a big difference whether or not attendees will take that next step.
4. Finally, there's your ENERGY. Energy is everything! If you're shy and hesitant, your audience might start to take control. They certainly might multi-task or stop paying attention. If you don't fill the room with your energy, then you will also lose people. Introverts, it's time to bring out your hidden extrovert, even if just for a short time – go relax afterwards. Bring it! I say.
Now, if you're still saying "heck no" then listen to this free audio about what speaking more can do for you and/or really try to attend some of the upcoming calls that I run for the Int'l Speaker Network (see below).
I also know how important it is to have your "Zoom Chat Blurbs" ready to copy and paste into the chat on a virtual call but it still amazes me how many are NOT prepared! Here's a link to grab my Zoom Blurb Templates – please go get them and streamline your online networking! (Free)
I have 3 things coming up that you can participate in or get access to: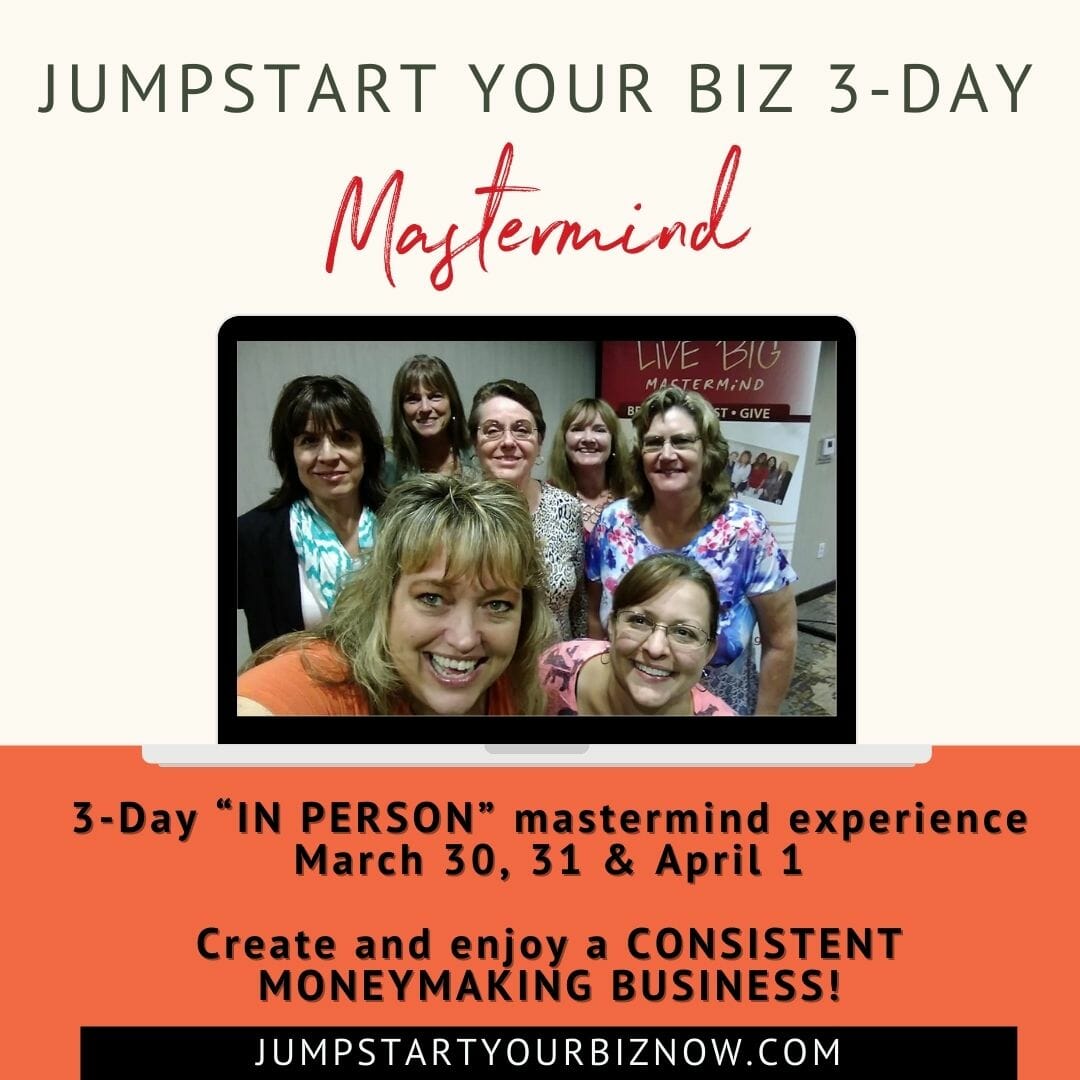 1. Last call for my "IN PERSON" 3-day mastermind happening Wed-Fri here in No. Cal. If you're reasonably close or take action quickly, you can still change your schedule and get here to work ON Your business in a very loving, motivated environment. Learn more here, one seat left!
2. I have room for about 10 authors in my next Jumpstart Your ____ book where YOU fill in the blank with YOUR expertise! This book is designed to be a lead generator for you, it includes 8-10 coaching calls, 35 books and best seller campaign. We're starting calls in April so reserve your spot asap here.
3. For those of you who are TECH-challenged in your business and you know it's the lifeblood of how to automate for more ease, profits and freedom then you want to attend my 1-Day Technology Workshop and Hands-On Training to finally get a handle on what you need to do and most importantly – HOW! Learn more here, I only take up to 20 in this type of workshop though as we work ON your stuff during the event!
I also have a few other things going on that you can attend or get access to (all of these are FREE):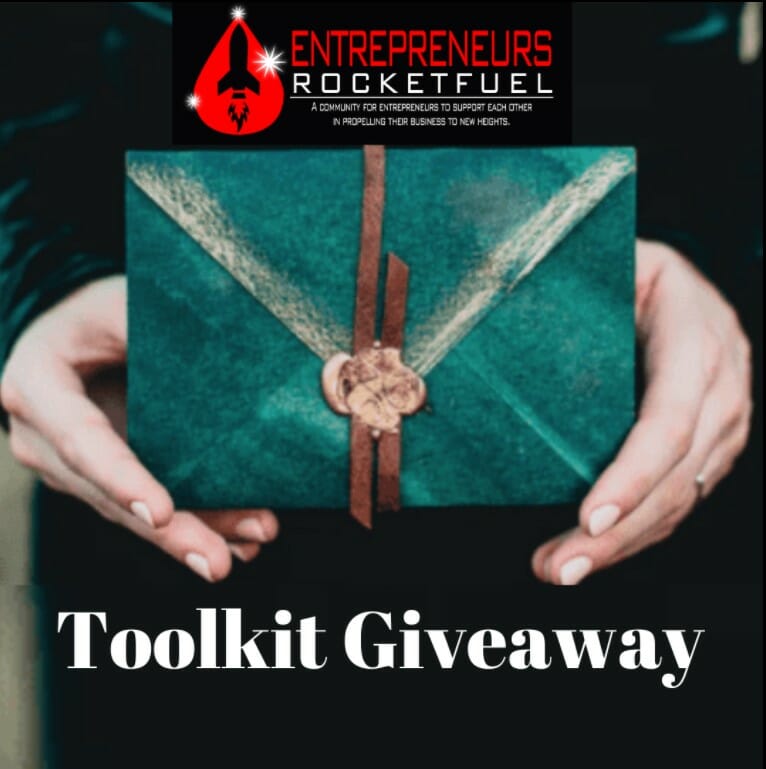 1. Only a few more days to get thousands of dollars in free trainings in the Entrepreneurs RocketFuel Toolkit Giveaway. Including 3 of my own trainings around pricing, attracting clients and your technology! Register here.
2. Join us on the Int'l Speaker Network call 4/5 at 4 pm PST, Daniel Mangena will be sharing how to use your MONEY DNA. New and seasoned speakers welcome, come network and find places to get booked! RSVP for that or upcoming ISN calls here.
3. The Great Experiment Summit is Mon 4/4 from 7-3 pm PST. Goal is to bring together a community of Abundance Minded Entrepreneurs to teach, learn, share, and collaborate. This event is all about making connections with and learning from high quality people. In addition to myself, there are over a dozen other great speakers who will be sharing knowledge on topics including marketing, sales, automation, humor, finance, and more. Learn more and register here (upgrade for a few bucks and get tons of added bonuses!).

Let's make this YOUR BEST YEAR ever!
I know how to show you how to tweak what you're doing to get really BIG RESULTS in 2022! Book a 1on1 strategy call with me here now!
Here's to creating and enjoying a life full of lots of Love & Money!
"Katrina gave me the push I needed to implement changes in my business and helped my marketing take off with her "jump start your business" bootcamp. IF you're not happy with how your business is going, it's not going to get better until you gain the right knowledge and learn the right way to proceed. I had been listening to different teachers, a little bit here and a little bit somewhere else. But no one gave me the methodology Katrina has. Hire Katrina and watch your results!"
"In just 3 short months in your Live Big Mastermind, wow, you helped me get clarity around my entire planning schedule, and how to make sure I keep the balance in my own business and life, especially since that's what I teach. I've simplified my website, and lead generation systems so things run a lot smoother now which is taking a lot of stress out. I've taken advantage of more speaking opportunities, online summits and am collaborating a lot more with other experts that are growing my reach tremendously. Plus I finally created and launched the high-end mastermind that I have been called to lead for years now and filled it with 5 new people in 30 days! I can't wait to see what else we create as I'm on target for my best year yet!"
Get Started Today
Sign Me Up!
Sign Up Now to Receive Kat's Email Newsletter, Video Tips & Free Jumpstart Your Biz Audio & Checklist!