Grab Your Copy Today of my International Best-Selling Book!
Jumpstart Your New Business Now
Jumpstart Your New Business Now is designed for the entrepreneur and business owner who is either thinking about starting a business or who's been in business for 3 to 5 years.
Entrepreneurs end up starting their own business like they would change their underwear. Sometimes it's on a whim sometimes they get a bright idea sometimes they get coerced sometimes they fall into something but regardless the majority typically never get the amount of training that they need in order to be a smooth-running, consistently profitable business.
Businesses go out of business and fail every single day. How will you make sure YOURS doesn't?
Isn't it time you get SERIOUS about growing your business this year?
Regardless of how BIG of a business you want to create or how much money you want to earn, it still takes specific foundational steps, strategies, systems and marketing to get it off the ground to making a consistent income. If you want more than just a mediocre month-to-month lifestyle then you often need to take even BIGGER ACTION!
Make this YOUR YEAR for BIG SUCCSS, BIG MONEY and the BIGGER, HAPPIER LIFESTYLE that you've been dreaming about for such a long time. (And that you deserve!)
The way to do that is to learn how to truly run a successful and CONSISTENT moneymaking business. You need to learn the systems, the marketing, the sales strategies and the technology it's going to take to get you there. If you don't learn this now… WHEN will you? Let me help you build the business and life of your dreams!
Jumpstart Your New Business Now takes away the overwhelm confusion and shares with you the strategies, information and knowledge that you need to start up, grow and make money at your own business without all the extraneous stuff you don't need to know. This book is your "reality check" to know what to do, where to invest your money, and where not to spend time or money when you first start your own business.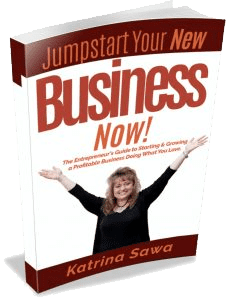 BONUS: As a thank you for buying the book, I would love to give you my Free Make Money Now Video Series. You'll get access to that once you make your purchase!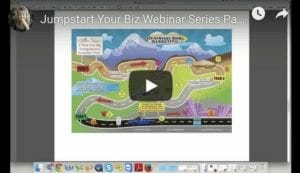 Jumpstart Your New Business Now is $20 – Kat will sign it and ship it off plus you'll get instant access to the video series to give you a jumpstart!
Katrina Sawa is known as the Jumpstart Your Biz Coach because she literally kicks her clients and their businesses into high gear, online & offline, and fast. 
The Jumpstart Your Biz Coach, Katrina Sawa helps entrepreneurs make more money doing what they love. She is the creator of the Jumpstart Your Marketing & Sales System, a tell-it-like-it-is speaker and International Best-Selling author with 20 books including: Jumpstart Your New Business Now, the Jumpstart Your _____ (blank) compilation book series, and Love Yourself Successful.  She has been featured on the Oprah and Friends XMRadioNetwork, ABC and TheCW and she was awarded the National Collaborator of the Year Award by the Public Speakers Association and a 2-time Nominee for the Wise Woman Award by the National Association of Women Business Owners. She speaks to groups of all sizes, holds live training events annually and she's the founder of the International Speaker Network.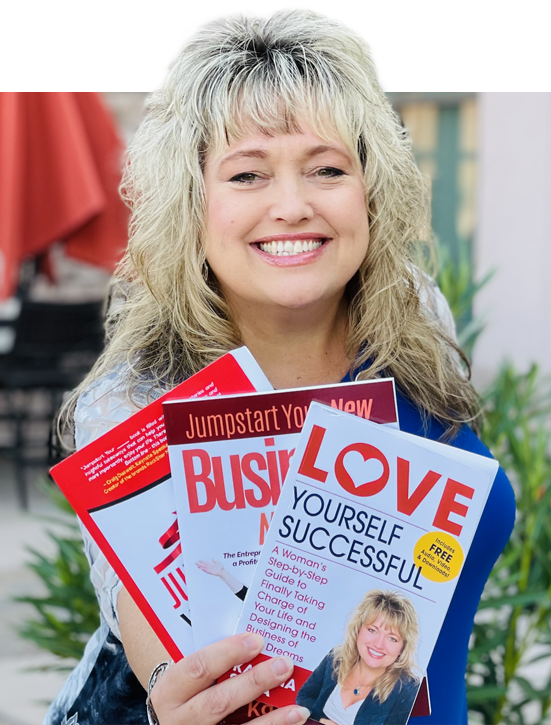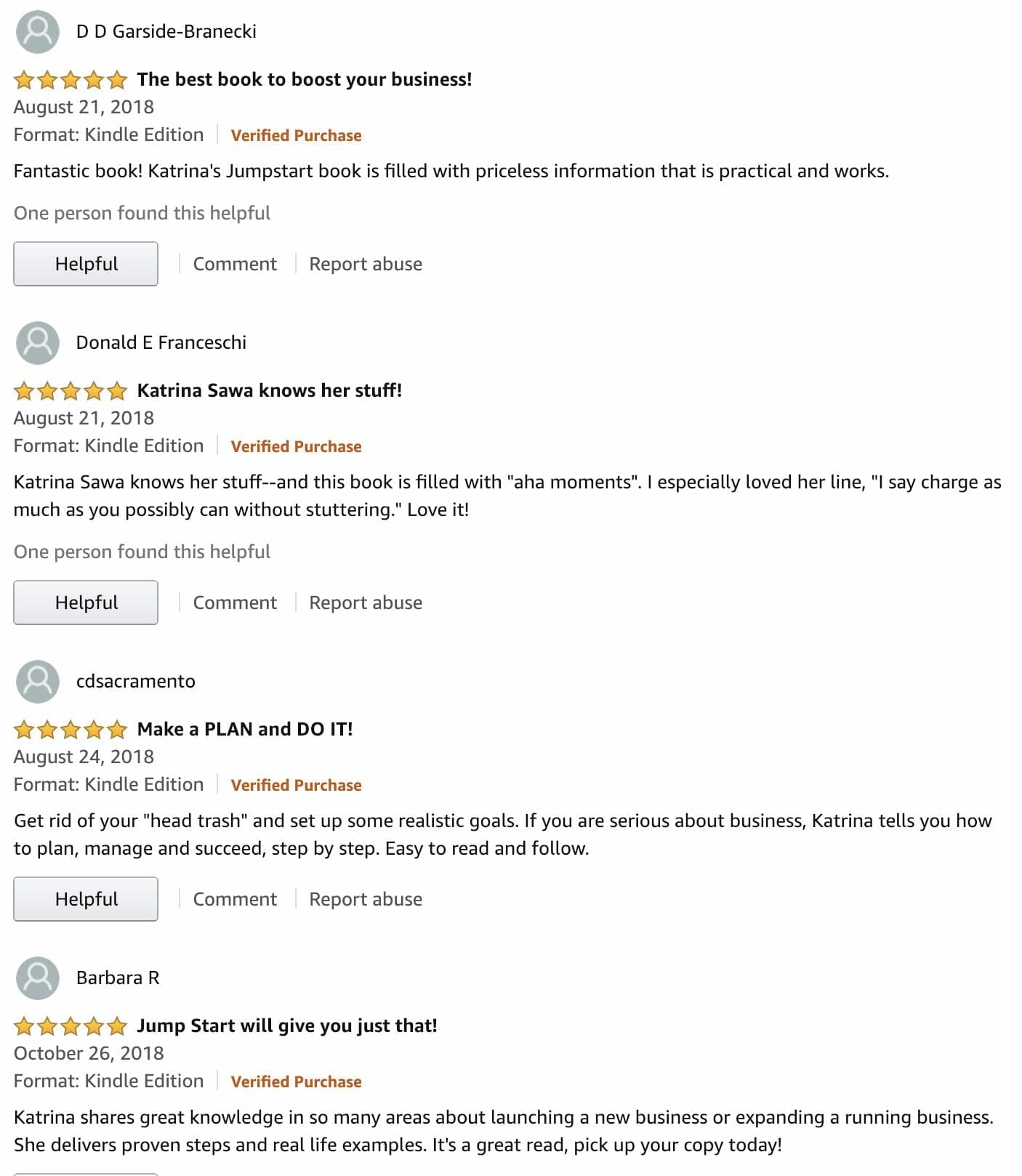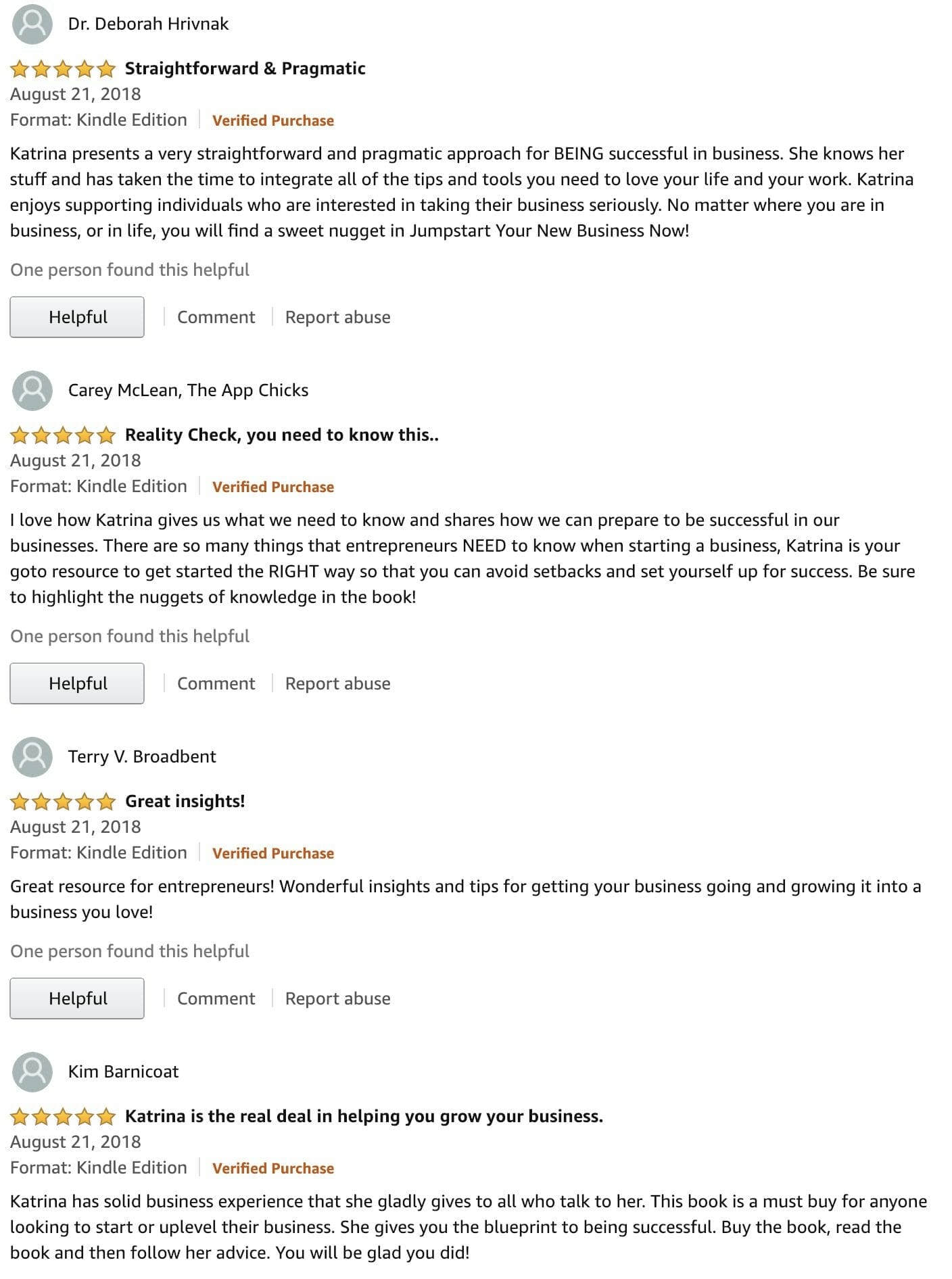 Don't Forget Your BONUS: As a thank you for buying the book, I am going to give you my Free Make Money Now Video Series. You'll get access to that once you make your purchase!
Get Started Today
Sign Me Up!
Sign Up Now to Receive Kat's Email Newsletter, Video Tips & Free Jumpstart Your Biz Audio & Checklist!