Attend One or More of Our Free or Low Cost Virtual Zoom Calls and Events for Entrepreneurs
Want to Attract More Clients, Make More Money with the Confidence that comes with Getting Clarity Around What You're Selling, How You're Marketing and More?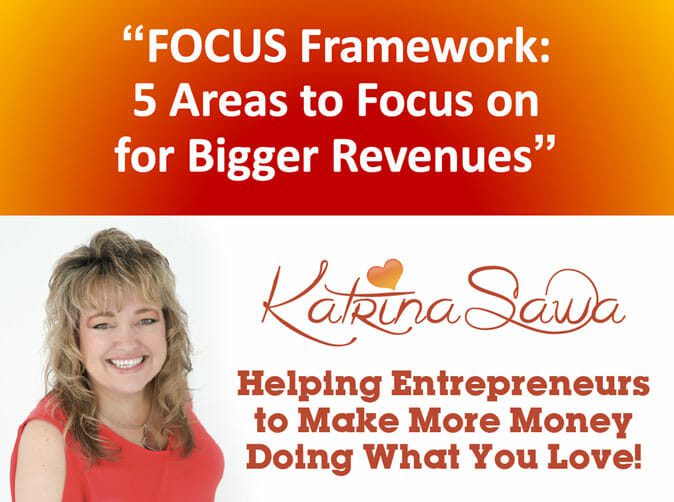 NEW F.O.C.U.S. Framework: 5 Steps to Faster Sales Results!
Are you wondering why you're not making the money you thought you would by now?
You could be missing some very critical elements of your business plan, marketing strategy or your systems that run your business. I find that many entrepreneurs are so busy "IN" their businesses they just don't always see these things!
Come to this free call with me where I'm going to identify the 5 Areas in your business that probably need a lot more attention in order for you to see much faster sales results.
Get Access for Free Now!
If you want to finally enjoy an abundance mindset then you want to make sure you're focusing on what matters… what matters in your life, business, family, health, mindset, spirituality and so much more! What YOU want starts with more focus and clarity. Sign up for this summit and giveaway – IT'S FREE!
The giveaway will give you lots of downloadable and trainings and the speakers on the summit live on Zoom will share relevant and timely strategies to create your happiest life ever sharing tips on how to focus on what matters most to you in all areas of your life and business.
Get Access for Free Now!
Quarterly Networking Event – Come One, Come All! to the Int'l Speaker Network
There will be breakouts, intentional networking activities and opportunities for participants to share. We will give speaker updates on the ISN, call for speaker opportunities, share best practices on getting booked, speaking and monetizing the business of speaking.
You want to come prepared, looking your best, and be able to be ON VIDEO live with us or you won't be able to connect appropriately.
We have very experienced speakers as well as those just getting started in speaking or who want to start up your own business. Our meetings generate a lot of energy and ideas!
Find out more and join now!
"Katrina's events drive you to action! Attendees learn tons of strategies that are instantly implementable. Kat truly cares about the success and growth of those in her community. You MUST ATTEND one of her Live Big Events!" – Alicia White, CEO Back of the Room Productions
The JumpStart Your Biz Coach, Katrina Sawa helps entrepreneurs make more money doing what they love. She is the creator of the JumpStart Your Marketing® System, a tell-it-like-it-is speaker and International Best-Selling author of: Jumpstart Your New Business Now, Jumpstart Your _____, Love Yourself Successful and many other books.  She has been featured on the Oprah and Friends XMRadioNetwork, ABC, TheCW, and the Los Angeles Tribune and she was awarded the National Collaborator of the Year Award by the Public Speakers Association and a 2-time Nominee for the Wise Woman Award by the National Association of Women Business Owners. She speaks to groups of all sizes, holds live training events annually and she's the founder of the International Speaker Network.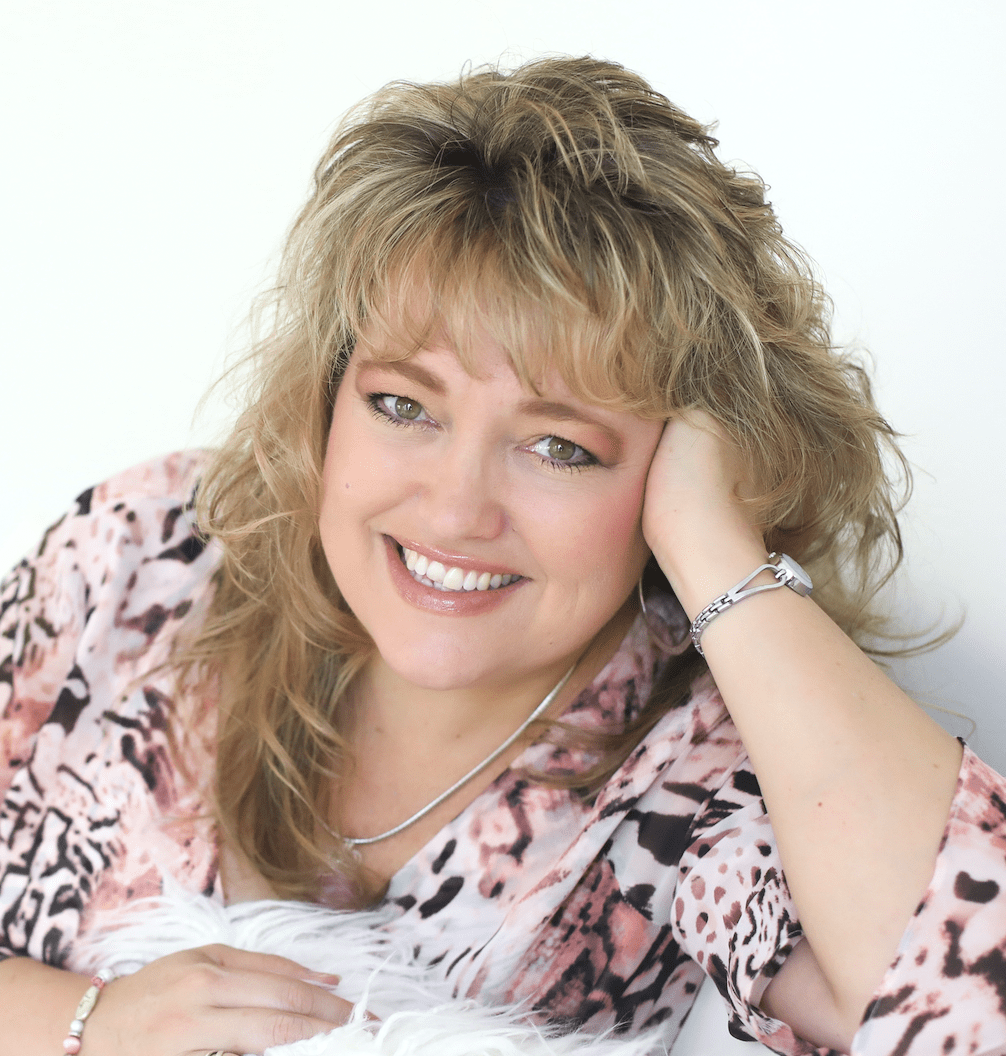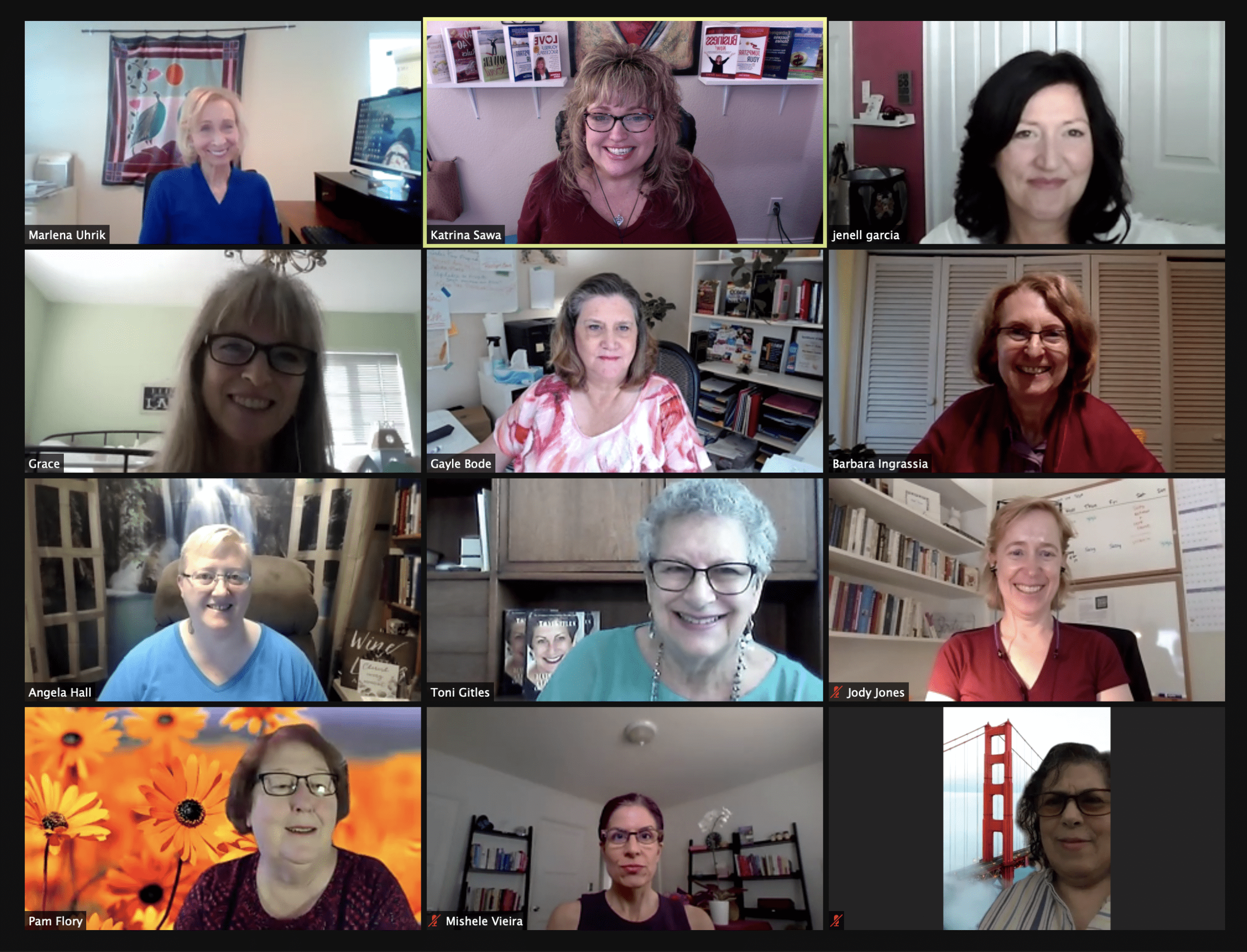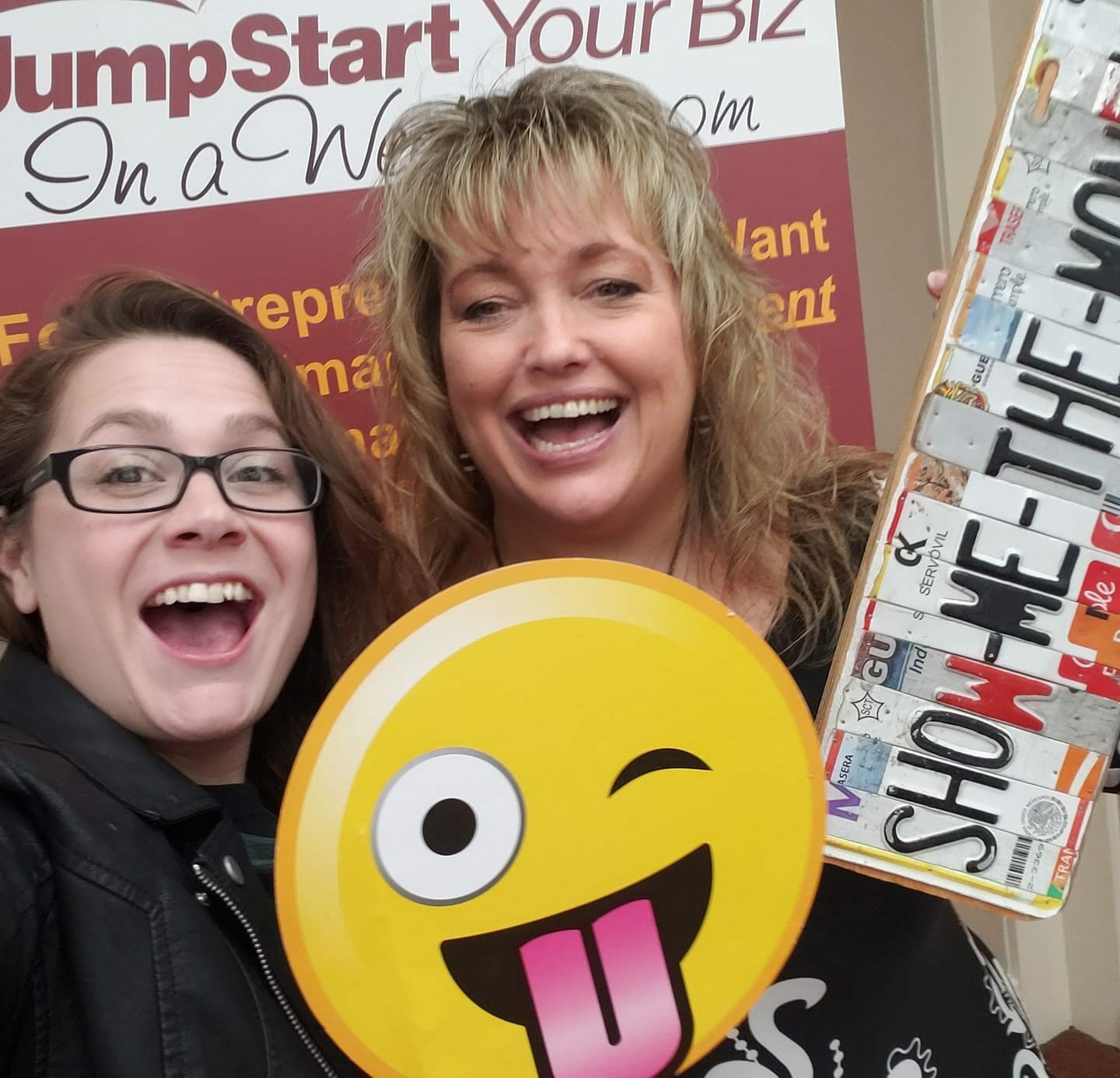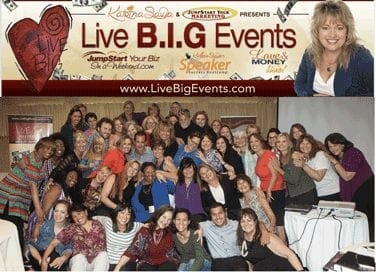 Get Started Today
Sign Me Up!
Sign Up Now to Receive Kat's Email Newsletter, Video Tips & Free Jumpstart Your Biz Audio & Checklist!