BRAND NEW training to learn what and how to get clients in consistently to your business while building the business and life of your dreams!
So many clients always ask me "where do I go to get clients"? Times have definitely changed and if you haven't changed with it or with what YOU'RE doing then you're probably missing out on a lot of opportunities to gain clients.
Believe it or not you CAN DO LESS and MAKE MORE if you're focused on the right revenue generating activities AND you're super confident in what you offer, your price points, packaging and more. 
Come to this class and learn:
How to get more of your prospect's attention 

The 3 Types of Marketing that every business should do

How to know what to STOP DOING most importantly 

How to automate a LOT of what you're doing in better, more efficient systems, more affordably than others might be suggesting.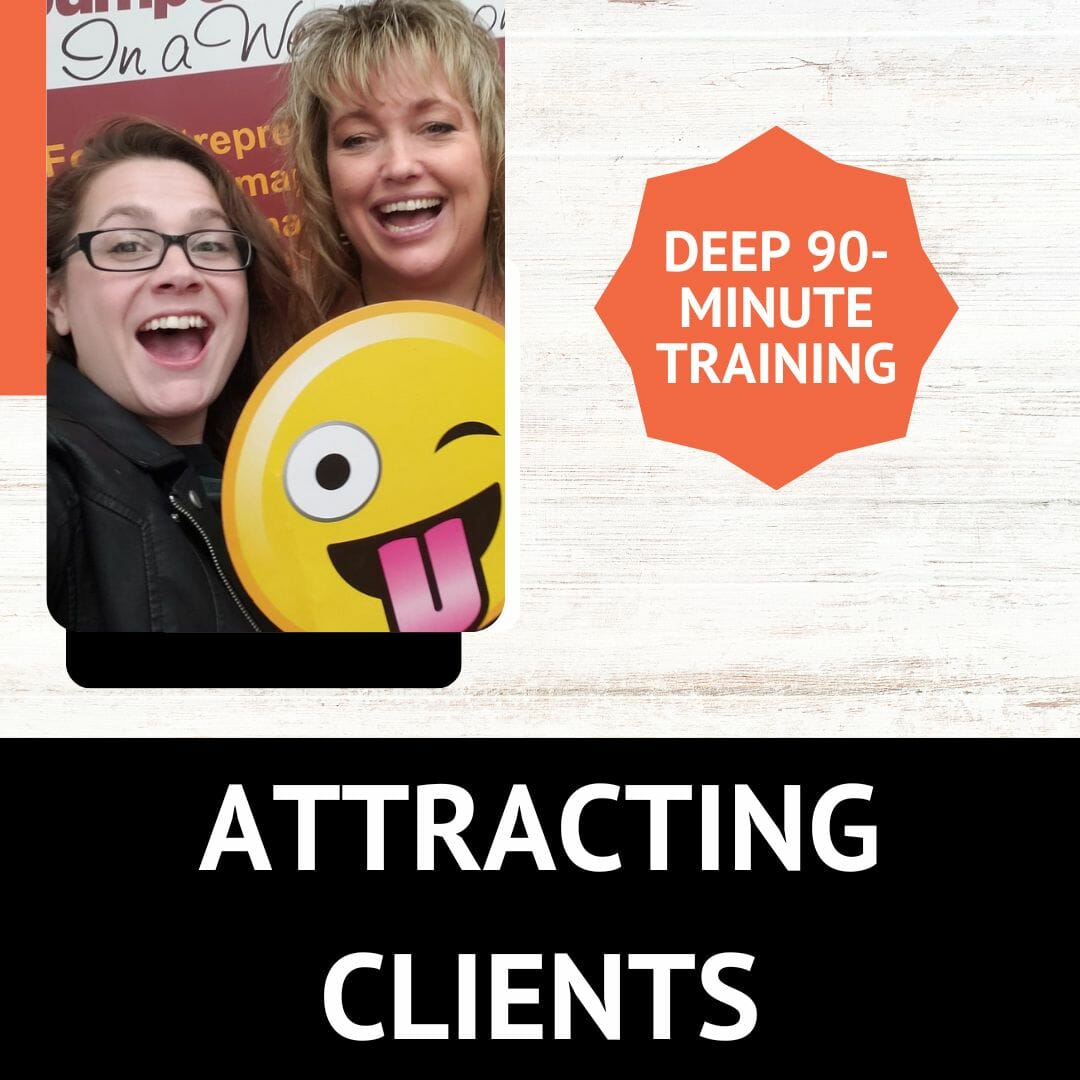 This call was previously recorded as a live interactive webinar on zoom with other participants so just about every question you might have regarding this topic has been asked and answered on this training. It's a very detailed how-to training and can help anyone in any business. 
Testimonials
What They Say
"In just two phone calls, Katrina Sawa provided me with tips that will change my business." – Alicia White, Back of the Room Productions
"Katrina always goes above and beyond with her knowledge, resources and inspiration!" – Mishele Vieira, Away With Chaos
"Katrina takes you through everything you need to know." – Barbara Ingrassia, ManageCopyright.com
The JumpStart Your Biz Coach, Katrina Sawa helps entrepreneurs make more money doing what they love. She is the creator of the JumpStart Your Marketing & Sales System, a tell-it-like-it-is speaker and 10x International Best-Selling author with 18 books including: Jumpstart Your New Business Now, the Jumpstart Your _____(blank) Compilation Book Series, and Love Yourself Successful. 
She has been featured on the Oprah and Friends XMRadioNetwork, ABC and TheCW and she was awarded the National Collaborator of the Year Award by the Public Speakers Association and a 2-time Nominee for the Wise Woman Award by the National Association of Women Business Owners. She speaks to groups of all sizes, holds live training events annually and she's the founder of the International Speaker Network.
Katrina lives in Northern California with her husband Jason and step-daughter Riley where she enjoys wine tasting, traveling, entertaining, cooking and amusement parks.