Big Picture Clarity • Step-by-Step Systems • Proven Marketing Strategies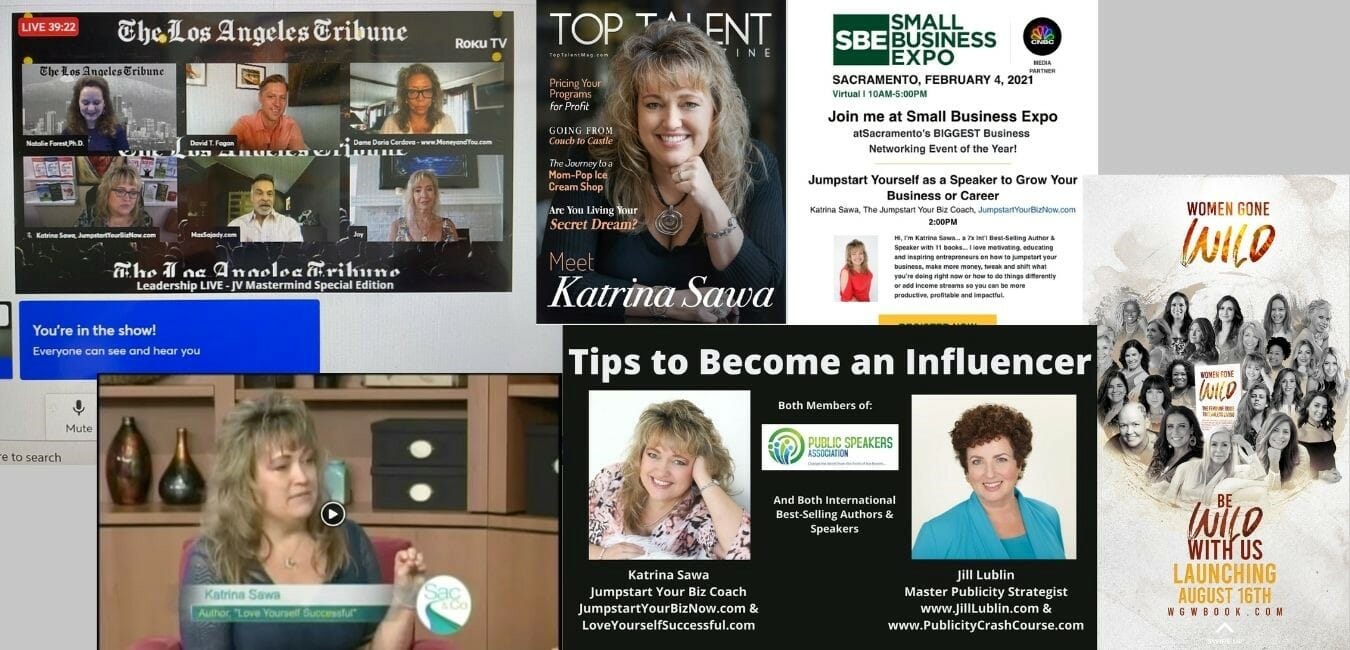 Wanna Get Some Free Publicity?
Great! Some of it, at least on a local basis, can be pretty easy. Other national TV or print coverage can be a little more challenging OR you have to have a good publicist with great connections that can get you in. I'd start with the local stuff first, the free...
The JumpStart Your Biz Coach, Katrina Sawa helps entrepreneurs make more money doing what they love. She is the creator of the JumpStart Your Marketing® System, a tell-it-like-it-is speaker and International Best-Selling author of: Jumpstart Your New Business Now, Jumpstart Your _____ and Love Yourself Successful.  She has been featured on the Oprah and Friends XMRadioNetwork, ABC and TheCW and she was awarded the National Collaborator of the Year Award by the Public Speakers Association and a 2-time Nominee for the Wise Woman Award by the National Association of Women Business Owners. She speaks to groups of all sizes, holds live training events annually and she's the founder of the International Entrepreneur Network.