BRAND NEW Training where I'm going to share strategies and tips that I teach at my live and virtual events!
Deciding on Technology: 
So many entrepreneurs try dozens and dozens of software and techy tools without really having a clear process or sales funnel first, therefore often wasting hundreds if not thousands of dollars right from the get-go in business. I help my clients build highly profitable and successful businesses the MOST AFFORDABLE way possible AND with the least amount of techy learning curve.
Learn how to:

How to automate just about everything you do in your marketing and sales process so you can reach 5x the amount of potential prospects every month (hint: which is most likely what you need to do in order to finally reach your money goals!)
The Pros and Cons of many of the common techy tools out there right now, some that major players in the online world highly recommend even (and why you want to stay away from them!)
What are techy musts and what you can wait on or implement in phases based on what you're selling or doing in your business. 
My goal for this call is to get you inspired to make 2021 your best year yet!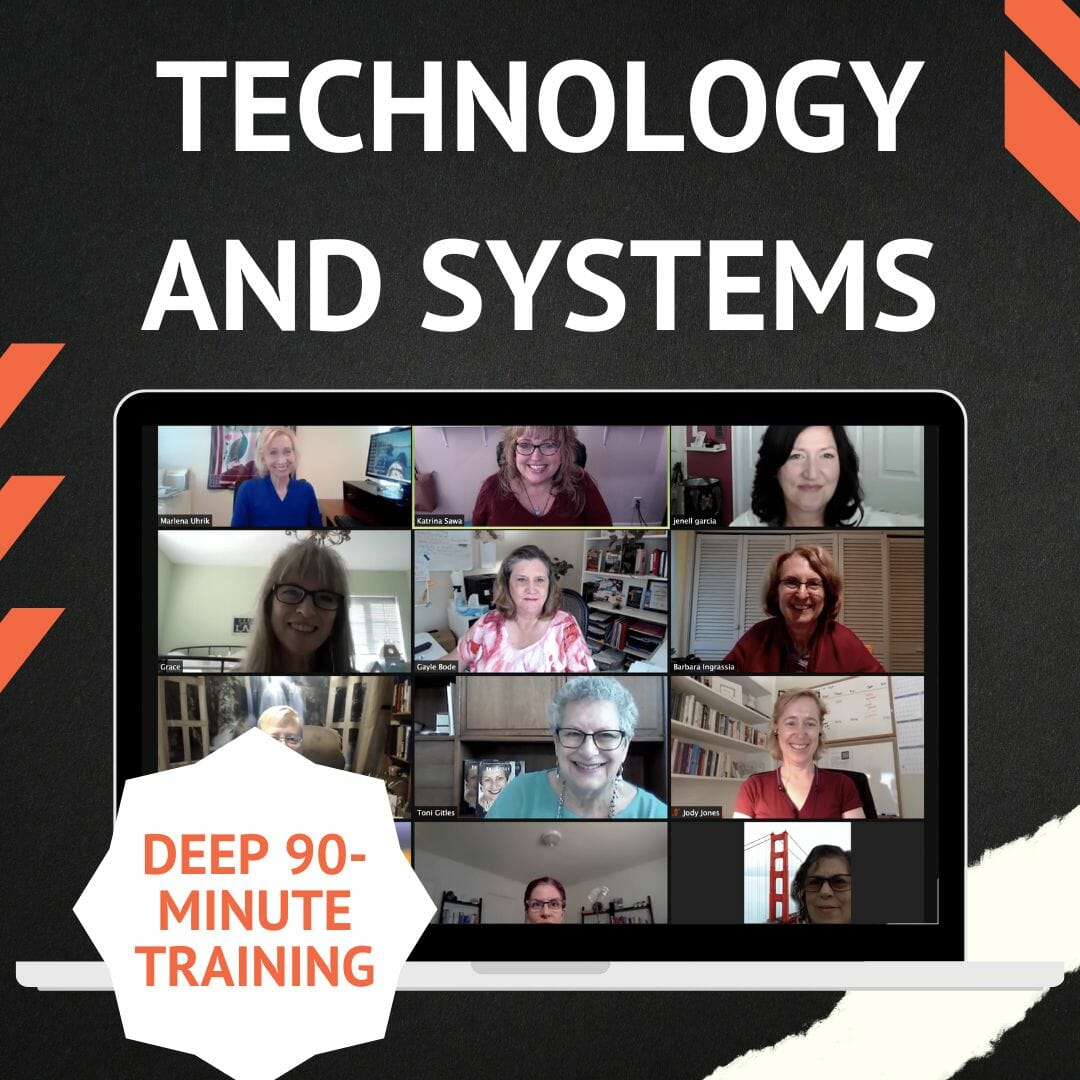 This call was previously recorded as a live interactive webinar on zoom with other participants so just about every question you might have regarding this topic has been asked and answered on this training. It's a very detailed how-to training and can help anyone in any business. 
Testimonials
What They Say
"In just two phone calls, Katrina Sawa provided me with tips that will change my business." – Alicia White, Back of the Room Productions
"Katrina always goes above and beyond with her knowledge, resources and inspiration!" – Mishele Vieira, Away With Chaos
"Katrina takes you through everything you need to know." – Barbara Ingrassia, ManageCopyright.com
Get Started Today
Sign Me Up!
Sign Up Now to Receive My Email Newsletters, Video Tips, Articles, Advice, Free and Paid Events and Opportunities, Plus, Tools and Resources to Grow Your Business Every Week!