Jumpstart Your Business Now with Katrina Sawa!
Are You Trying to Start Up a New Business? Increase the Sales in Your Current Business? Work Less? Want to Get Your Current Business to Have a Better Online Presence or Get More Clients?
A Jumpstart is for Entrepreneurs in ANY stage of their business… new, growing, or seasoned expert.
Whether you're just getting started in your business or you've been doing this a while but want to uplevel and MASSIVELY increase your profits or FREEDOM….you're in the right place because my goal is to help you get a JUMPSTART!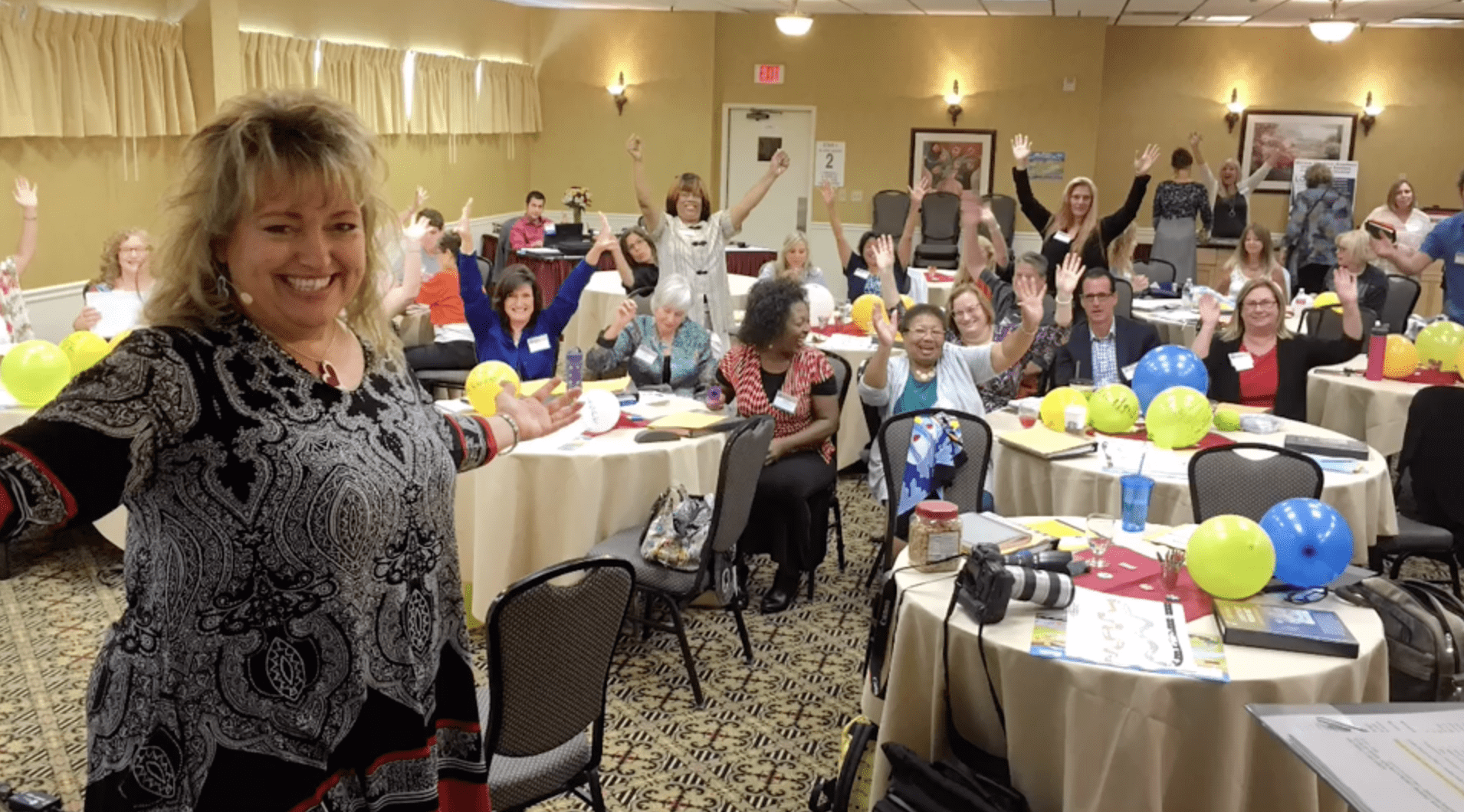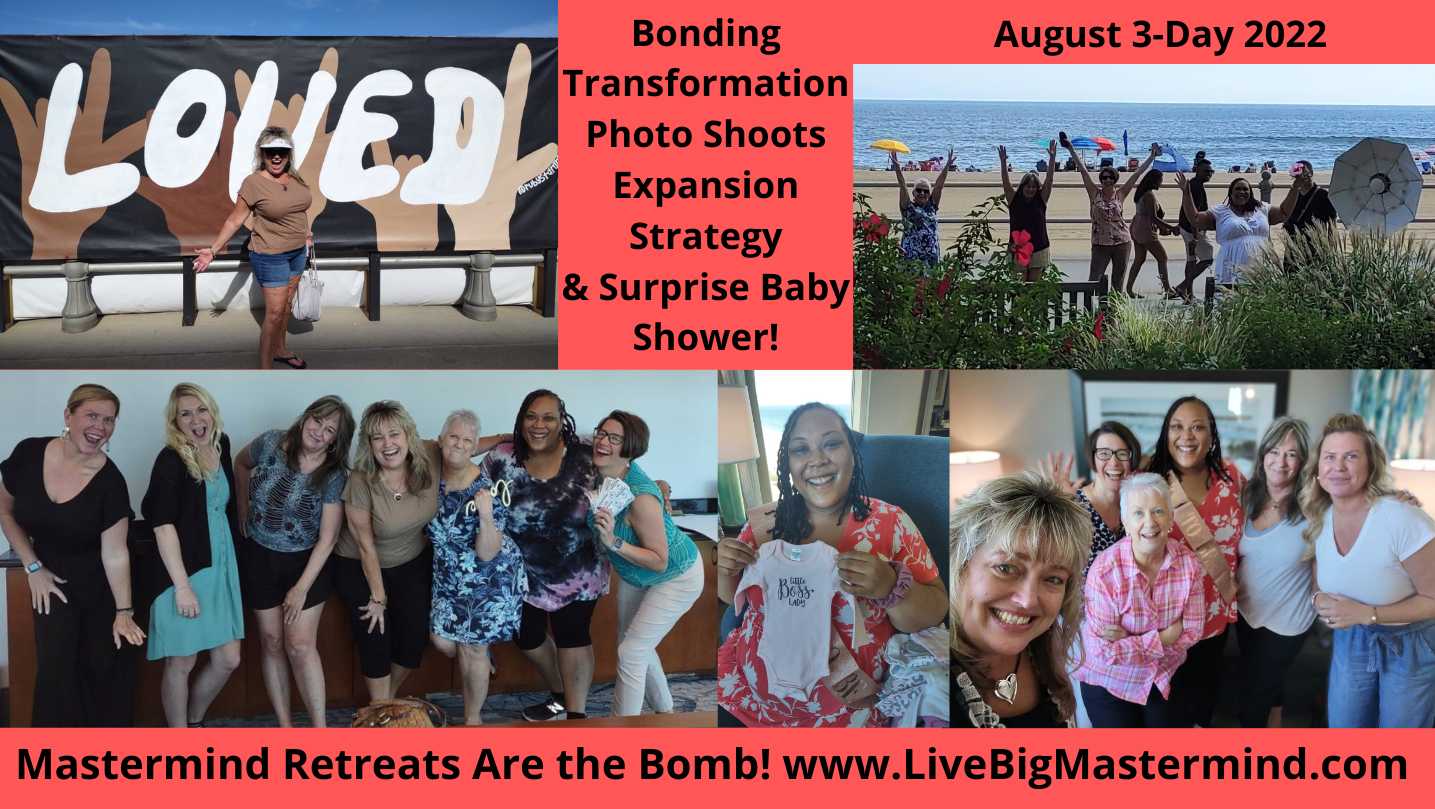 Not sure who to "Believe" out there online these days? Learn from someone you can trust with proven methods, not fluff!
I've got 21+ years experience as an entrepreneur. I've done, implemented and experienced just about anything you can throw at me and I love to impart that cherished, and well-invested-in wisdom on to other hungry and motivated entrepreneurs! 
WHAT I'VE LEARNED IS THIS: Without the right business models, pricing, positioning, promotion and sales processes your business may never be very efficient, effective or PROFITABLE!
It's important to do things "in order of importance"! So many entrepreneurs do the WRONG things first and waste time and resources when you really need to make FAST CASH now. Just as many ADVANCED business owners go big too soon without help and resources, thinking they know what to do.
I've made some very expensive mistakes and learned a LOT since I started in 2002. Please come talk with me sooner than later so I can save you money and time from making similar mistakes and so you can enjoy your ideal lifestyle quicker.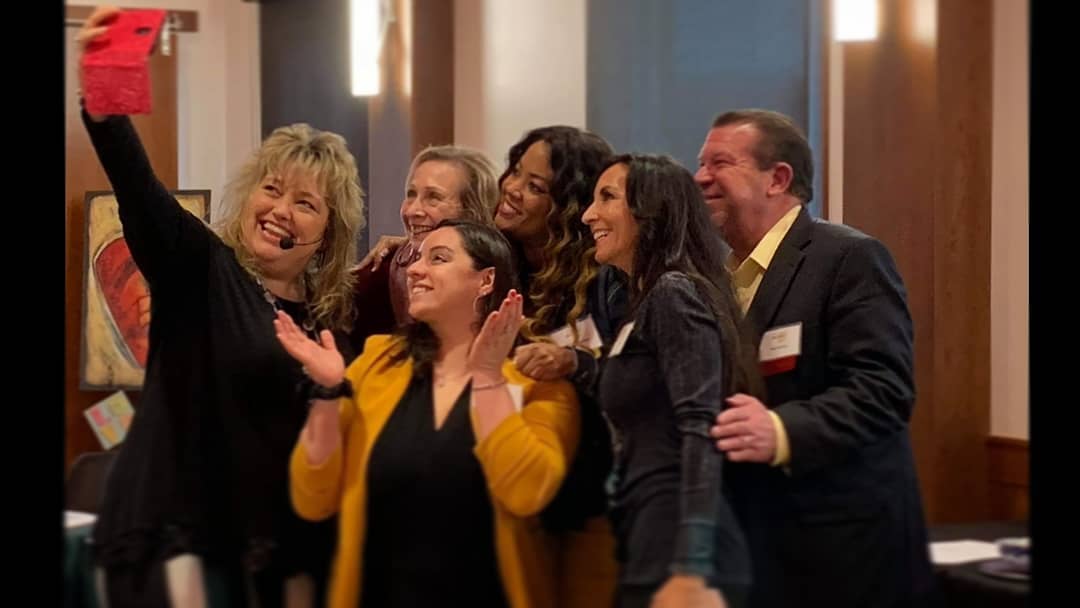 Jumpstart Your Business Now!
Jumpstart Your Business Now!

1) Jumpstart Yourself as a Speaker Audio Training
This audio walks you through my 6 step system of how to get started speaking and/or making a lot more money from the speaking you're doing already. You definitely want to check this out BEFORE you speak.
2) My Need Number Worksheet is an easy way to discover how much money you really need to make each month in order to live the life of your dreams.
About 90% of the entrepreneurs who come to me DO NOT KNOW THIS which causes you to not set realistic and profitable goals. Includes video instructions and 4-page worksheet.
Get To Know
Katrina Sawa
Katrina Sawa is known as The JumpStart Your Biz Coach because she literally kicks her clients and their businesses into high gear.  She works with highly motivated women entrepreneurs (and a few men!) who want to maximize and fast-track their business to make more money and enjoy more free time. Watch this short video to get a better understanding of what Katrina does for her clients. Jumpstart Your Business Now with Katrina Sawa!
Registration is NOW OPEN for the Business Reimagined Conference happening January 30 & 31, 2024!
This is an in-person 2-day transformational event for entrepreneurs, CEOs and small business owners - new and seasoned. Whether you're seeking more community and connection, training and How-To, networking, resources and masterminding... you'll experience it all here when you reserve your seat and attend!
Sponsors, Vendors and a few Speaking Spots still available. Info on the page along with venue, times, and what's included!
Read What People Have to Say About Katrina Sawa's
Coaching, Events and Programs!
For over three years, as a member of her Live Big Mastermind, Katrina's coaching has increased my confidence as a business owner, productivity and sales. I now earn more than I ever dreamed and have more offerings than I could ever imagine. Her marketing strategies produce real results and it's why I recommend her coaching services to colleagues and my own clients. I know, trust and believe she can make a big impact on a person's business and life.
I have been working with Katrina Sawa for over 3 years now and can say she is a fantastic coach. She has a great mind for marketing and developing your business and she's even gotten me outside of my comfort zone by putting videos on my website, doing lives and even speaking.
When Katrina promises to deliver, she OVER delivers! When I attended her JumpStart Your Business in 90 Days Virtual Bootcamp, I received more resources and help from her than I've ever gotten from any other coach, course, or seminar in my life!
Not only that but I also worked 1on1 with Kat in her VIP Coaching and she gave me everything she has. She helped me get crystal clear on how to develop winning programs and I am pleased to say that I earned more money this past September than I have in any month in the past 9 years! How do you spell business success? 2 words: Katrina Sawa!
I just wanted to say thank you for guiding me on what to sell from the stage this weekend. I converted about 40% into the no brainer offer which I'd never done before. 😉 It made me excited to do more live speaking engagements!
Working with Katrina for just a few months, my own motivation to succeed has sky-rocketed. The results have been great so far:  last month I brought in the most income ever! In addition, I got my first ever TV interview for my piano teaching business, on Good Day Sacramento; started a new blog; intensified my marketing to my database; and started going to a networking events I had only thought about going to before. Katrina helps lay out a clear path to success.  Her suggestions about my particular business are always relevant so that I constantly know what I have to do next.  And even if I get confused or stuck, she will guide me to consider new options and ideas.  Overall, great ongoing support from a very down-to-earth and practical coach.
I wasn't sure what to expect and I was pleasantly surprised by the wealth of information Katrina shared throughout the event. I have a solid plan of what I am going to implement. When other participants say they keep coming back to her events because they either learn something new or they are finally able to hear and implement something she's presented before I GET IT! Thank you Kat!
When COVID hit, I was unexpectedly furloughed from two jobs and thrust into a position of uncertainty.  I met Katrina and knew, immediately, she was the one to help me launch the business I've always wanted.  As a Doctorally prepared Nurse Practitioner, I have wanted a business on my own for many years yet unsure where to start.  Katrina has helped guide me from day one!  In four short months, I went from a panic state of, "I'm not working!" to effectively running my own business and generating nearly $5,000 in just one month! Katrina helped me discover my true value and has encouraged me to charge an hourly rate which is definitely what I am worth--which is much higher than being an employee.  Her work has guided me to grow a business very quickly from simply an idea to reality. If you are considering starting a business or looking to take yours to the next level, jump now!  Katrina is the one to jump start your business!  She truly is a gift and is one of the best business decisions I have ever made!
Katrina gave me the push I needed to implement changes in my business and helped my marketing take off with her "jumpstart your business bootcamp". If you're not happy with how your business is going, it's not going to get better until you gain the right knowledge and learn the right way to proceed. I had been listening to different teachers, a little bit here and a little bit somewhere else, but no one gave me the methodology Katrina has. Hire Katrina and watch your results!
"Jump Start" are the perfect words to describe your coaching services. But not just "Jump Start Your Marketing." The 1-on-1 VIP coaching you gave me Jump Started my entire business! Because of you, I took my passion from "hobby" status to actual money-in-the-bank "business" status!
For me, getting my book written provided the entry I needed to work as a professional speaker and mentor to college women. I knew my passion. I knew my message. But how to organize the most salient points into a book? I needed a hook that would be the foundation of not only my book format but also my workshops, presentations, products, and services. You asked the right questions, actively listened, and quickly understood the fundamental message I was poised to communicate. Then you synthesized and brainstormed with me until we teased out the strategy. That process — on top of the myriad and germane marketing pearls you imparted along the way — empowered me to forge ahead.
As a result of your expert guidance, my path became clear and there was no stopping me from that moment on. I simply couldn't have done it without you. You have all the requisite characteristics of a perfect coach: Your enthusiasm and support never wane. Your knowledge and skill are ever-present. And your recommendations are spot-on. I cannot say enough about your versatility, professionalism and positive energy. You obviously care immensely about your clients and are invested in our success. You've no need for time-filling fluff. You roll up your sleeves, get on board, and provide insightful resolution. Any time I need another "Jump Start," you're my coach, Katrina!
I am amazed at how much material we covered in such a short period of time. You didn't waste any time getting down to business. You focused like a laser beam and the direction you provided was right on target, practical and specific. Everything we discussed could and should implemented in a matter of weeks, if not hours. In fact, I began rethinking several of my marketing strategies the minute we got off the phone. It all made perfect sense. Often as entrepreneurs we can be our own worst enemy and you need someone like Katrina to push the levers you can't or won't for yourself. 
I realized I wasn't truly 'in business' until I learned how to automate, systematize, and delegate. And I was giving away my "genius" until Katrina showed me how to sell it!
Since coaching with Kat, I've got 100 members in my membership program, have scheduled a live event and even got another high-end mentorship program started too!
I'm excited to get a refresher on how to delegate, automate and restructure some things in my company, it was fabulous information!
I've learned so much about Facebook and follow up marketing, it was incredible.
Thanks to Katrina's Jumpstart Your Marketing tools and training I now know what to do to get started in my business.
I have 2 businesses that I run and I needed to get some systems in place to make my business more fluid. She has taught me more than I could have ever known on my own and I love the way she challenges me and "kicks me in my butt" to get me moving in the right direction. I know that's exactly what I needed! I could not be where I am today with over 6-figures in BOTH businesses, a for profit and non-profit, without Katrina and her business savvy guidance. The one-on-one calls she offers are super helpful and she always keeps you on track. I would highly recommend Katrina if you need an extra "kick" in your business and if you want to make a lot of money doing what you are passionate about!
I got a ton out of your coaching. Many times with coaches, it's just the same old ideas. I have enough material to implement from the next several months.
I'm really excited about what I'm learning.  You can add me to your list of people who wish they had found you 10 years ago.  When the student is ready the teacher appears.
I was just on my website and it looks fantastic!!!  My opt in looks good, and when I put in my info I see that you changed the thank you message and it is perfect!!! Thanks again for your help and advice, it was badly needed! There's more to be done, but you have taught me to at least do some of my back end stuff!
"Katrina is the first business coach I met who cut right to the chase on how to improve my business. There was no wasted time, and no wasted investment. You get a return on every penny you spend with Katrina. For people looking to improve their business quickly, Katrina is the answer."
I decided to work with Katrina after her 3-day event, even though I went to the event with no intention of hiring a coach. I liked her business knowledge and her desire to help her clients succeed in their business. I have found while working with her for the last year, I continue to learn an incredible amount. She is constantly learning the latest business techniques and she freely gives this knowledge to her clients. My confidence has increased substantially since I have worked with Katrina and I consistently stretch out of my comfort zone. My business has transformed in ways I could have never imagined and she continues to help me with new ideas. I encourage anyone who is interested in growing their business and making their business more sustainable and fun- call Katrina.
When I joined the Live Big Mastermind with Katrina Sawa I knew that I would have the support I needed to put the systems in place to be successful! In the time that I have been in LBMM I have created a steady stream of 1-on-1 clients, speaking opportunities, written 1 book myself and been a co-author in 3 others AND created an online course. I relied on Katrina's clear instructions each step of the way to create a foundation for success. I've been able to hire 2 VA's to delegate the things I don't want to do to be able to do all things I love to do! I am on my way to a 6+ figure business and this would not have been possible without LBMM.
Since working with Katrina... business income more than doubled, confidence skyrocketed and business thriving, scarcity mindset eliminated. I'm working smarter, not harder. I thought a new car and phone were out of my budget... I followed Katrina's guidance and obtained both within 3 months of working with her.
I only worked with Katrina for a short time to have her give me a jumpstart from where I was in my business. I realized I needed better marketing in place, more systems and possibly some new programs and offerings so that I could really amp up my revenues and in just three short months she helped me do all of that. Now I have a much more up-to-date marketing and business plan that I clearly understand what to do with and how to accomplish it. Oh and in that time I also attended two of her live events and they really were chock full of useful marketing and sales strategies that I'm also already implementing to get more higher paying clients.
When I came to a point in my business where I felt stuck and unsure about the best ways to move forward, enroll more clients into my programs, and utilize the opportunities and events that I had lined up, I knew I needed the support, guidance, and expertise of someone who was already at the level in their business where I desired to be. That's when I contacted Katrina Sawa about her 1-on-1 coaching. My primary desire was to get targeted and strategic advice that I could immediately implement in my business to start seeing results. Within our first session, Katrina provided me with the information that I needed to begin transforming my website to more clearly express the value that I offer through my work and then strategies to increase my visitor rate and client interest. Each coaching session added tremendous value to help me immediately move forward to the next step that I needed to take. I highly recommend Katrina Sawa to entrepreneurs who are ready to take action NOW and move their business to the next level fast!
I spoke with Katrina twice in two weeks and as a result I have some new ideas that I'm very excited about regarding how to market my business and how to structure my services and products. More importantly, Katrina helped me get focused with an action plan and defined goals. Plain and simple, saying that my experience with Katrina was "worth it", does not nearly do it justice. This was an invaluable experience, one that potentially could completely change my business.
After my daughter connected me to Katrina, I just signed up for her emails, which I was getting for probably a year. But then I met her at a Conference, and I had already decided that my focus for the next year would be on "Marketing". That's where I would invest. I signed up for her Jumpstart Bootcamp. The best investment I had made to date! And I've invested 10's of thousands of dollars in programs and coaching.
After the first call with Katrina, I realized two things, one she could be charging a lot more for the information she provides and two she gave a lot of great information. And Katrina holds you accountable, which I needed because life does happen.
Then after attending Katrina's 2-day weekend Intensive, more great content. I decided to work with her 1 on 1 for coaching. This is where the magic really happened. She held me accountable, and helped me gain clarity, focus, and take action. And it's been great to have someone to bounce my ideas off of and get some course correction along the way. I'm making more money, I'm no longer overwhelmed because Katrina gave me templates, step by step processes, help with implementation, we mapped out a plan and strategy, and I have access to her resources. I can't express enough the impact Katrina has had on my business and my life.
If you're thinking of working with Katrina in her group program or 1 on 1 coaching, either way you have access! A lot of coaches don't give you access like Katrina does. If you need help with your Marketing then Katrina is the best I know out there, you won't be disappointed.
Katrina has a vault of information for you for your marketing, website and so much more for start-up business or those who want to take your business to the next level too.
I love the way Katrina lays out how to develop a marketing plan, step-by-step.
Katrina speaks from the heart and gives you everything you need.
Get Started Today
Sign Me Up!
Sign Up Now to Receive My Email Newsletters, Video Tips, Articles, Advice, Free and Paid Events and Opportunities, Plus, Tools and Resources to Grow Your Business Every Week!