Step Into the Spotlight to Expand Your Influence and Attract the Right Clients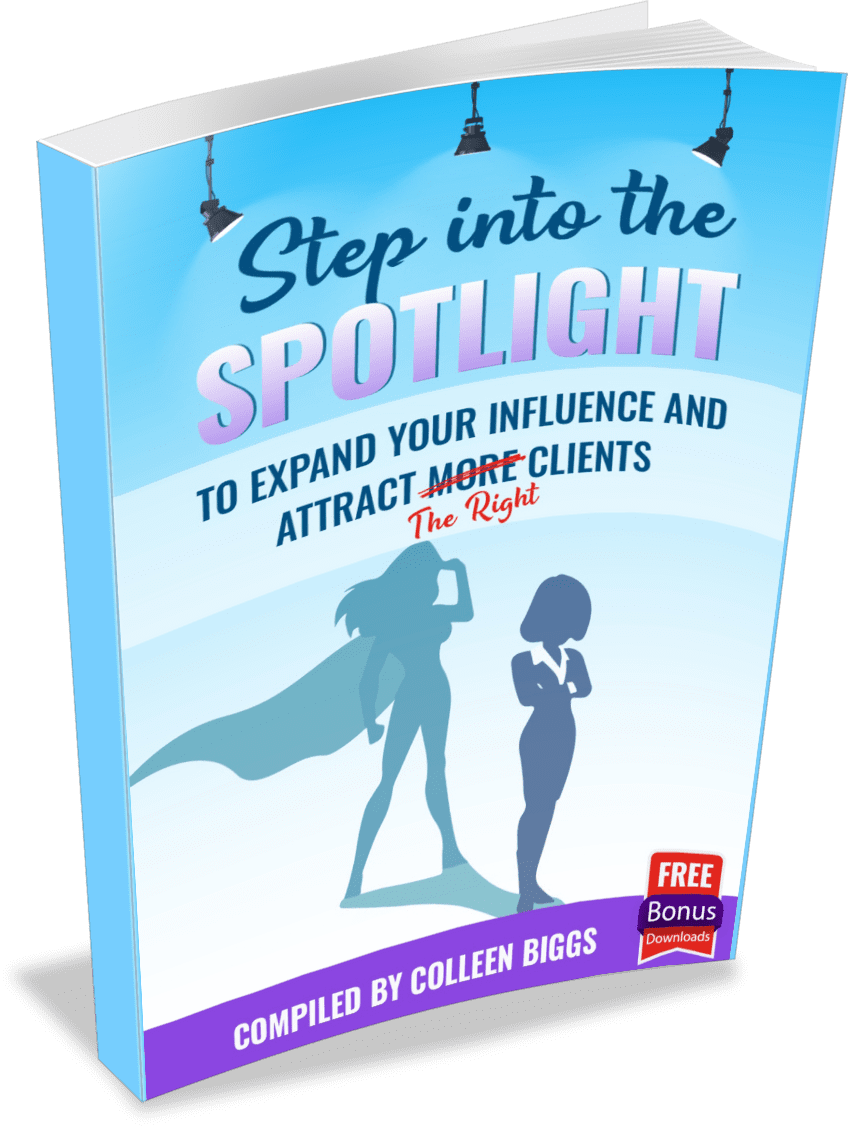 Have you ever had that thought or feeling:
"Who wants to listen to me?" or "What value can I bring?"
What we do when we aren't in the spotlight cultivates how we will show up once we finally do step into the spotlight.
In Step Into the Spotlight, you will learn from 11 female experts about how they overcame adversity and strengthened their faith to be, have, and do whatever it is in life that they strived for. They will give you hope, inspiration, and real-life examples to expand your influence and attract the RIGHT customers. If you are an action taker, this is for you. Turn the pages and immerse yourself in the content of stories, advice, tips, and opportunities sure to unfold the powerful person within that has waited far too long to arrive.
If you desire more clients, more exposure, and more success in your business or your life then pick up Step Into the Spotlight today! 
Get to know the 11 Motivated Authors in this book with their chapter titles here!
Create Who You Want to Become by Allison Lewis
Your Vision, Your Guide by Carey Conley
Be Seen, Be Heard, Be Visible by Colleen Biggs
Monetizing Your Message from Stage by Dannella Burnett
Putting Yourself First by Emily Harman
Believe You Can and You Will by Eve Keil
The Balancing Act by Jen Du Plessis
Becoming an Online Authority by Katrina Sawa
Step Into Your Why by Dr. Laura Cobb, PhD., LPC
Embracing Public Speaking to Grow Your Influence, Your Business, and Your Income by Theresa Sperling
How Living Life Without Habits Fixes Everything by Tricia Parido
Want more of our authors? Getting to know the authors and adding the additional benefit to dive deeper into their stories and strategies is available to you anytime, anywhere once you pick up a copy of the book. You'll also get Free Access to private video interviews with each author! 
Compiling Author, Colleen Biggs, is a Corporate dropout turned millionaire in 3 years of showing up and stepping into the spotlight in the entrepreneurial world she calls the "Millionaire Playground". Want to learn more about Colleen? Visit her at www.ColleenBiggs.net or www.LeadUpForWomen.com and get exposure and visibility yourself by becoming a member today!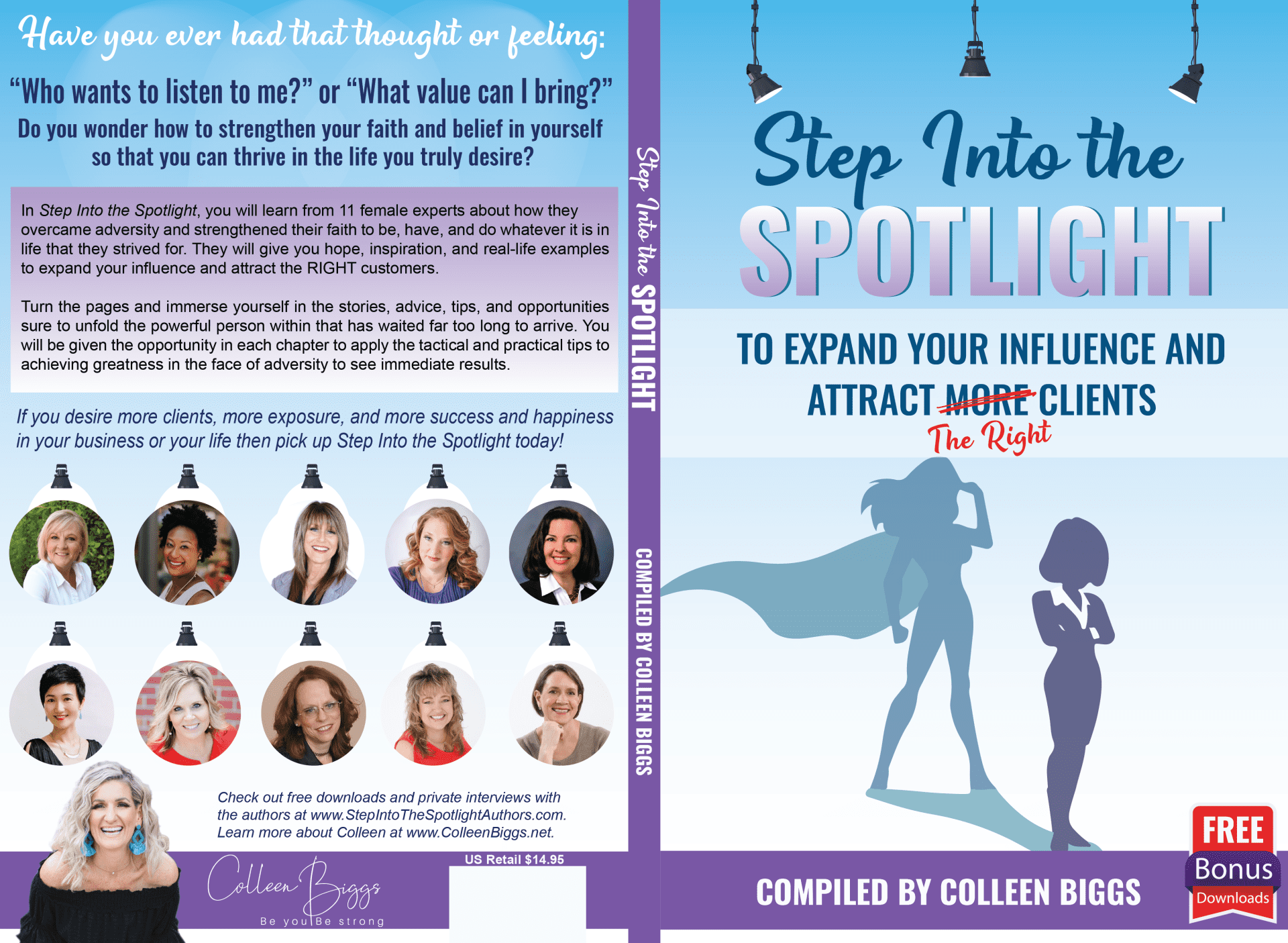 The JumpStart Your Biz Coach, Katrina Sawa helps entrepreneurs make more money doing what they love. She is the creator of the JumpStart Your Marketing® System, a tell-it-like-it-is speaker and International Best-Selling author of: Jumpstart Your New Business Now, Jumpstart Your _____ and Love Yourself Successful.  She has been featured on the Oprah and Friends XMRadioNetwork, ABC and TheCW and she was awarded the National Collaborator of the Year Award by the Public Speakers Association and a 2-time Nominee for the Wise Woman Award by the National Association of Women Business Owners. She speaks to groups of all sizes, holds live training events annually and she's the founder of the International Speaker Network.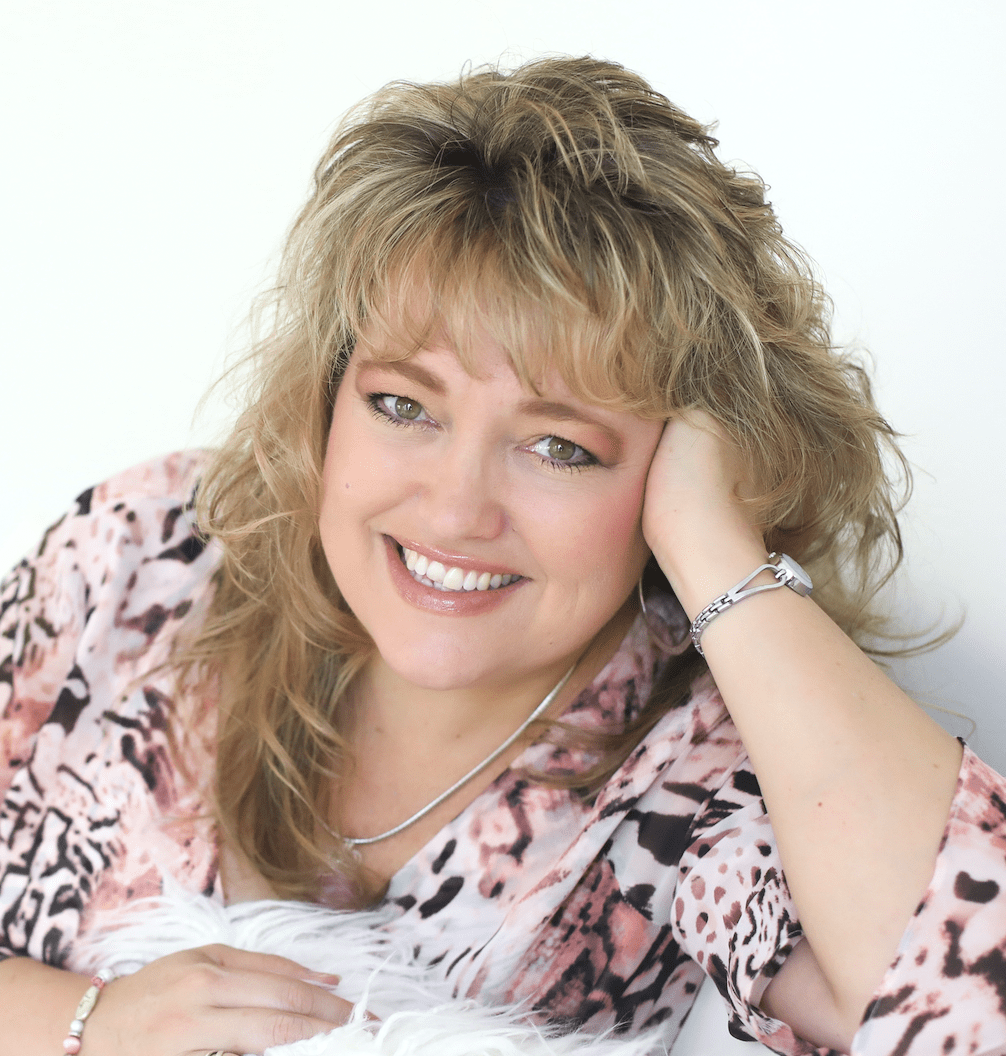 Hear What People Have to Say About Kat's Coaching, Mastermind, Events and Programs!
Before I met Katrina, I was a personal trainer/ group fitness instructor in Manhattan running around like a madwoman all day long. By the time I came home I had just about enough energy to stare at the wall and drool. I knew I couldn't go on like this forever. And I was planning on having a child, so my time for running around was about to be, well, cut out completely. How was I going to make more money than I was making, and work less??? I had no idea, and I am so fortunate that I stumbled into Katrina Sawa! She spelled out exactly what I needed to do, step by step, and supported me along the way. Before I knew it, I had launched my first online fitness program, and it was successful! Before I met Katrina, I would never have thought I could do this, but she prompted me to keep taking steps, whether I thought I could or not! I now run fun and effective online fitness programs regularly and end up helping many more people in much less time! And I have plenty of time to spend with my son
Katrina is a wealth of information and strategy.  She helped me develop my first comprehensive program so client's received both healing sessions and products in the package so they received more benefits and I am working smarter instead of harder. She also helped me to realize my value and charge more.  I was able to increase my mailing list at networking events using strategies she gave me. Her only weakness is she has so much to share sometimes my head wanted to pop while taking it all in!  She was also available in between calls which was great as different opportunities presented themselves.  Sometimes these opportunities were not a good fit and I would have been wasting my time, she kept me focused on areas that aligned with my mission and would generate more revenue. I enjoyed being a part of her mastermind group and learned a lot.