jumsptart your events course
Now more than ever you need to MASTER your virtual marketing and presentation skills so you can MONETIZE virtual events, calls and meetings – whether you're the host or not!
Being in business means you have to figure out what you'll be selling and how you'll sell it. Being in business means you are now a sales person whether you like it or not. You don't have to be a salesy sales person but you do have to know what to do to make money… and how and when to shift what you're doing so you can continue or develop A CONSISTENT REVENUE GENERATING MACHINE of a business! That's what I show you how to build. 
What I recommend doing now for business models and marketing strategies for entrepreneurs & other small businesses is NOT what I recommended 5-6 months ago!
There are a LOT of bright shiny objects out there and too many of us get "DISTRACTED" or "overwhelmed" with those and then don't meet our money goals. I hate to see that and am trying to prevent that!
ONE THING that I know to be true for pretty much all of us is we have to MASTER Zoom and other online platforms for our calls, webinars, live events, trainings, group calls and more.
There are various ways to present your material, speak, network, run meetings, etc. online these days and so many entrepreneurs and speakers are NOT monetizing the way they're doing it… this is what I want to teach you. I'm monetizing it all, in a lot of different ways, it's easy for anyone!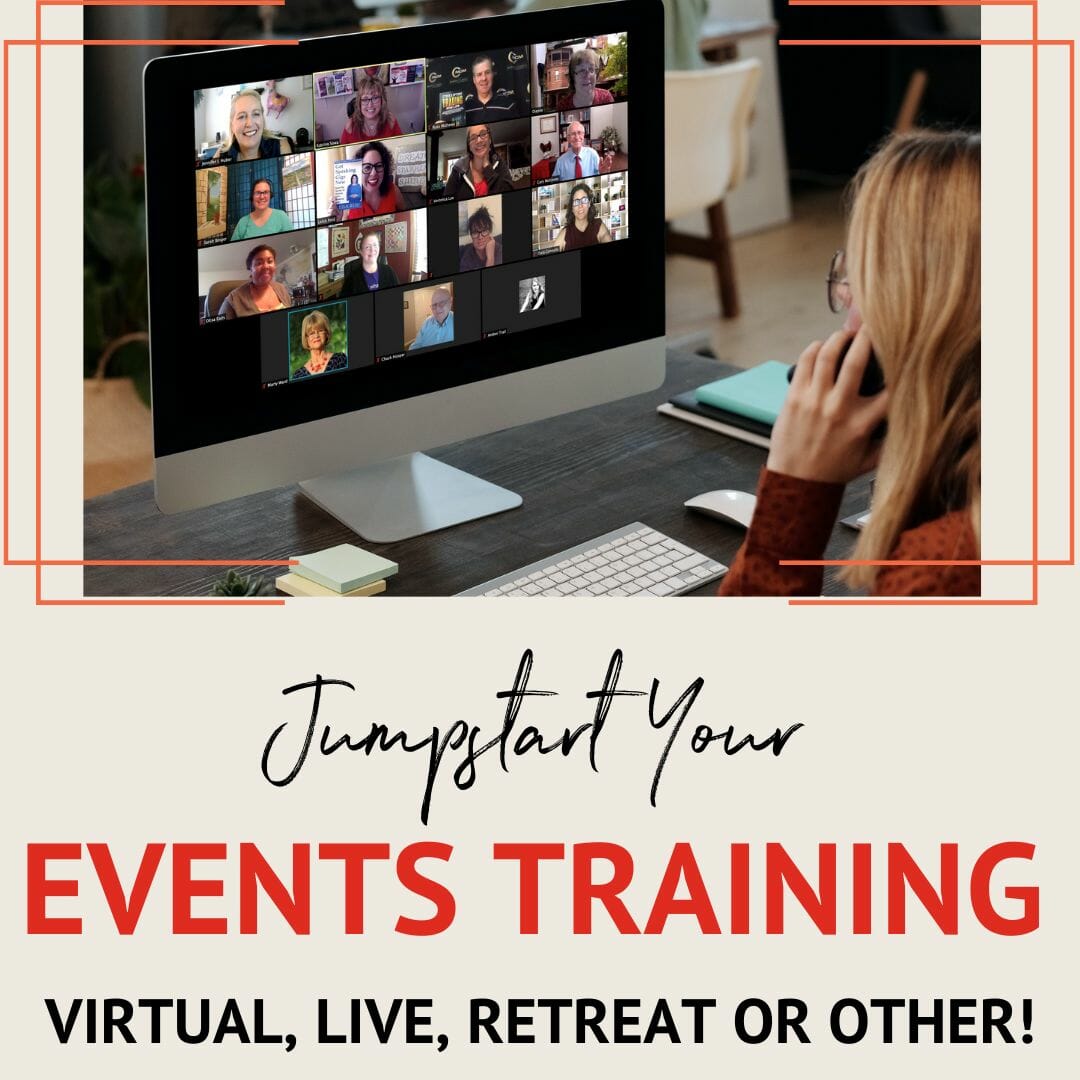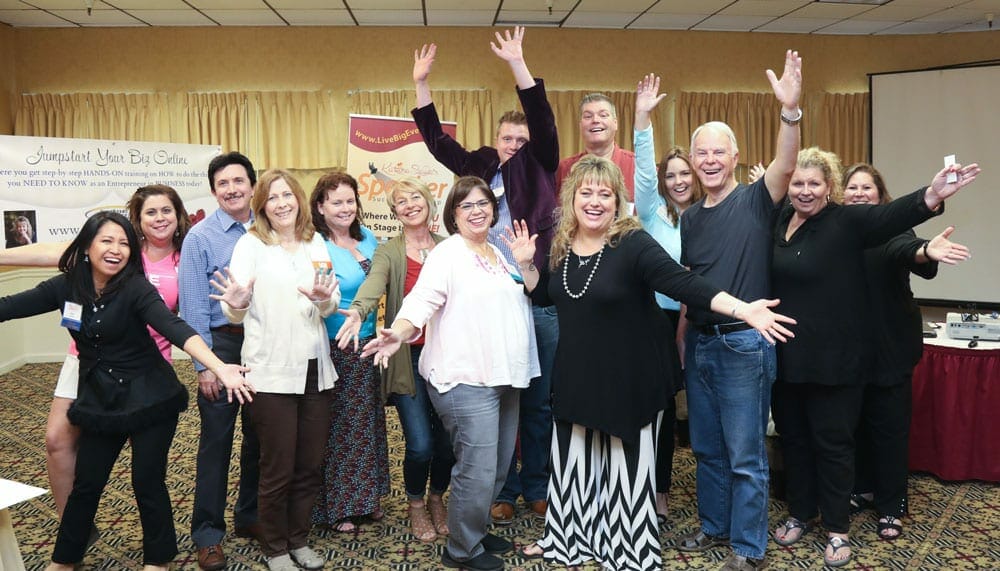 Let's face it, some of us don't try something new until we're forced. Well… the time has come and I'm going to make this SUPER SIMPLE and convenient for you to learn what you don't know you don't know.
I'm the Queen of teaching the HOW-TO!
My clients tell me that they love my calls and trainings because I literally teach them step-by-step what they need to do, say, send, click and post to become more successful in their business – online or offline – no matter what I'm teaching.
TRUST ME when I say this… YOU CAN MONETIZE ZOOM and other virtual platforms!!
You can do this as an attendee of live or virtual events, a presenter or speaker but most of all, I want to show you how to HOST virtual (or live if and when you're able) events. 
A simple one-hour webinar is an event. 

A group call is an event.

A meetup is an event.

A retreat is an event.

An all day conference or zoom meeting is an event.

A random or recurring Facebook Live is an event.

A 4-hour workshop or training is an event. 

Anything that you're leading, attending, presenting at, speaking for, facilitating, inspiring, training at or talking with people at or on is an event!
Program Details:
There are 3 main calls in this course and 1 BONUS call. All calls have been recorded and are very interactive. 
(Bonus call with my event producer Annette Naif who shared all kinds of ways to maximize events when you're the host so you can sell more than ever.)
You receive access to my private event resources vault of checklists, samples, templates, and more for all things running and selling at events.
I share everything I know and what I've been doing for years now but only until recently this is basically my MAIN THING that I spend my time on and I'm making more money this year so far than last year traveling all over the country speaking and attending live events. Plus I've saved probably $30,000 by NOT traveling, by "working the Zoom room".
Don't fool yourself, you need to do more events, especially virtual ones, right? Let's get you a good moneymaking plan doing this now. Why wait? Sign up today for just $97!
And honestly, I'm so passionate about these strategies that I'm teaching and how ANYONE in ANY business can do them… that if you show up to the first call and don't think it's worth your while, I'll give you your money back – but you have to show up.
What will be covered in this course?
We're going to review and talk about EVERYTHING on this LIST of things you need to consider and have a plan around when doing events – large or small, in person or virtual, short or extended day, etc.
Which types of events you want to hold and why
How to master the behind the scenes of the event so you're super organized and efficient
How to master selling at the event without being salesy
How to monetize in the back end of any type of event – online or in person, 1 hour or 3 day
What to do to get butts in seats, the marketing strategy
Developing a realistic timeline plus what to do before, during AND after the event
How to engage your audience or participants – online or in person – there are things that are working and many that are NOT
How to create and come up with fun, interactive exercises, experiences, breakouts and bonding so your participants fully engage, play full out and have a much better time
What materials you need from printed, to online, pages and links so you're prepared for ANYTHING to happen, expected or unexpected
Who to hire and what you'll need support with to have more of a smooth-running, less stress experience as the host
How to design your presentation – to Powerpoint or not? Using props and more
Technology needs – basic to keep the costs down plus advanced for more functionality
How to run groups, shares, introductions with attendees and make it really "worth while" for attendees – remember, WIIFM!
When to make high end offers and when not to
What to do in the follow up – before and during events and calls is very important but so is the follow up – that's where much of the sales will be made
How to do any or all of this whether you are an ATTENDEE, A SPEAKER OR THE HOST!
Seriously, this is a bargain to learn everything I know about monetizing live and virtual events, calls and more!
I want you to be ridiculously successful in whatever you plan to do. That means that you'll need to learn some new skills along the way, you might need to figure out some technology stuff to help aid you in getting more done or managing your business. You may need to get outside your comfort zone a bit also to really step into WHO you need to be in order to be that influencer your people need.
You definitely need to learn how to be a better speaker and business person if you plan to reach a lot more people!
Stop overthinking whether this is a good time or not or if you're ready to do this or if you have enough content. Stop it. You have enough, you know enough and you can do this with my help.
I will show you how to do it all or who to do it for you during this process. Trust me, I've worked with dozens of different types of businesses and helped them create hundreds of products, programs and offerings and then shown them all how to build a consistent moneymaking business out of all of it.
Ready for this? Let's go!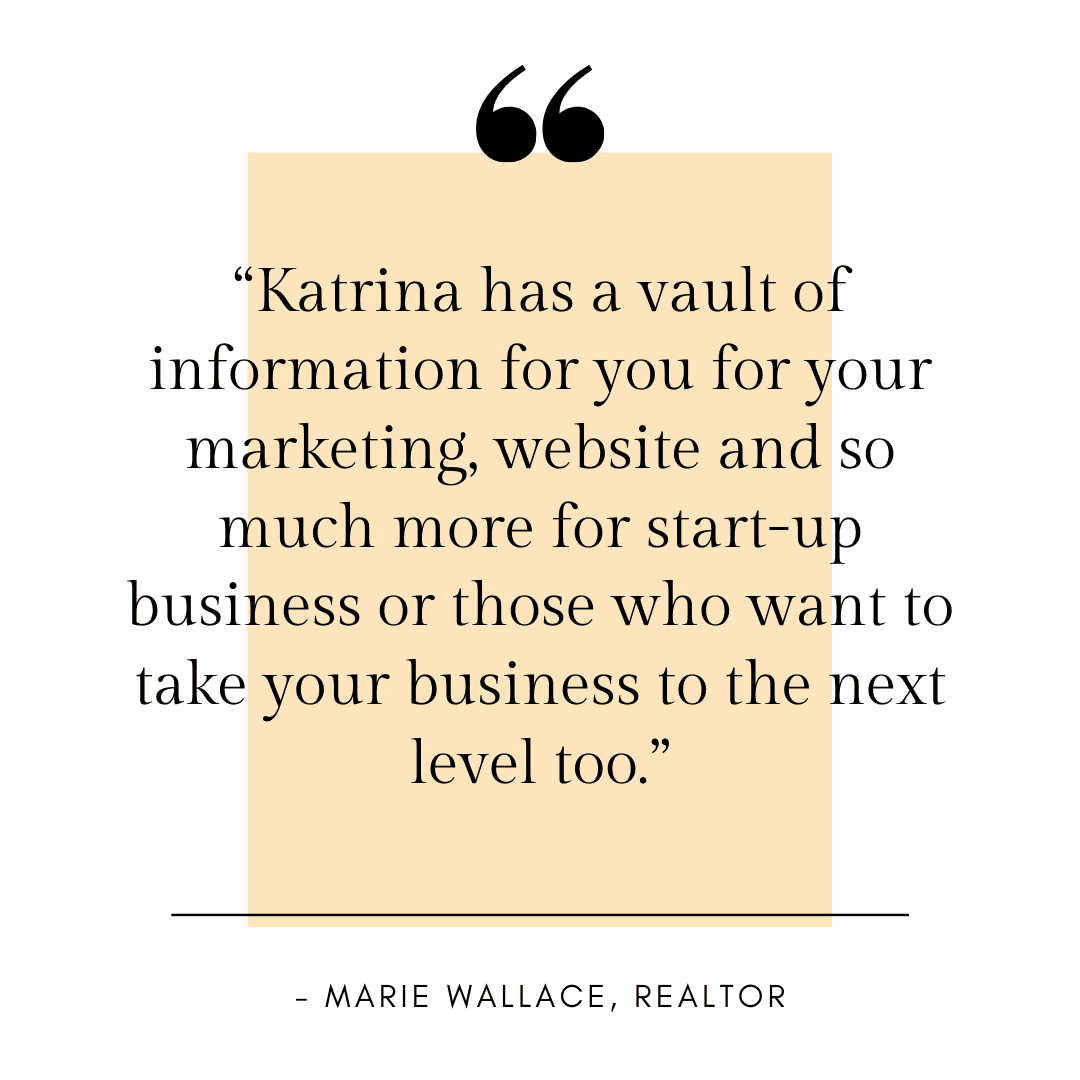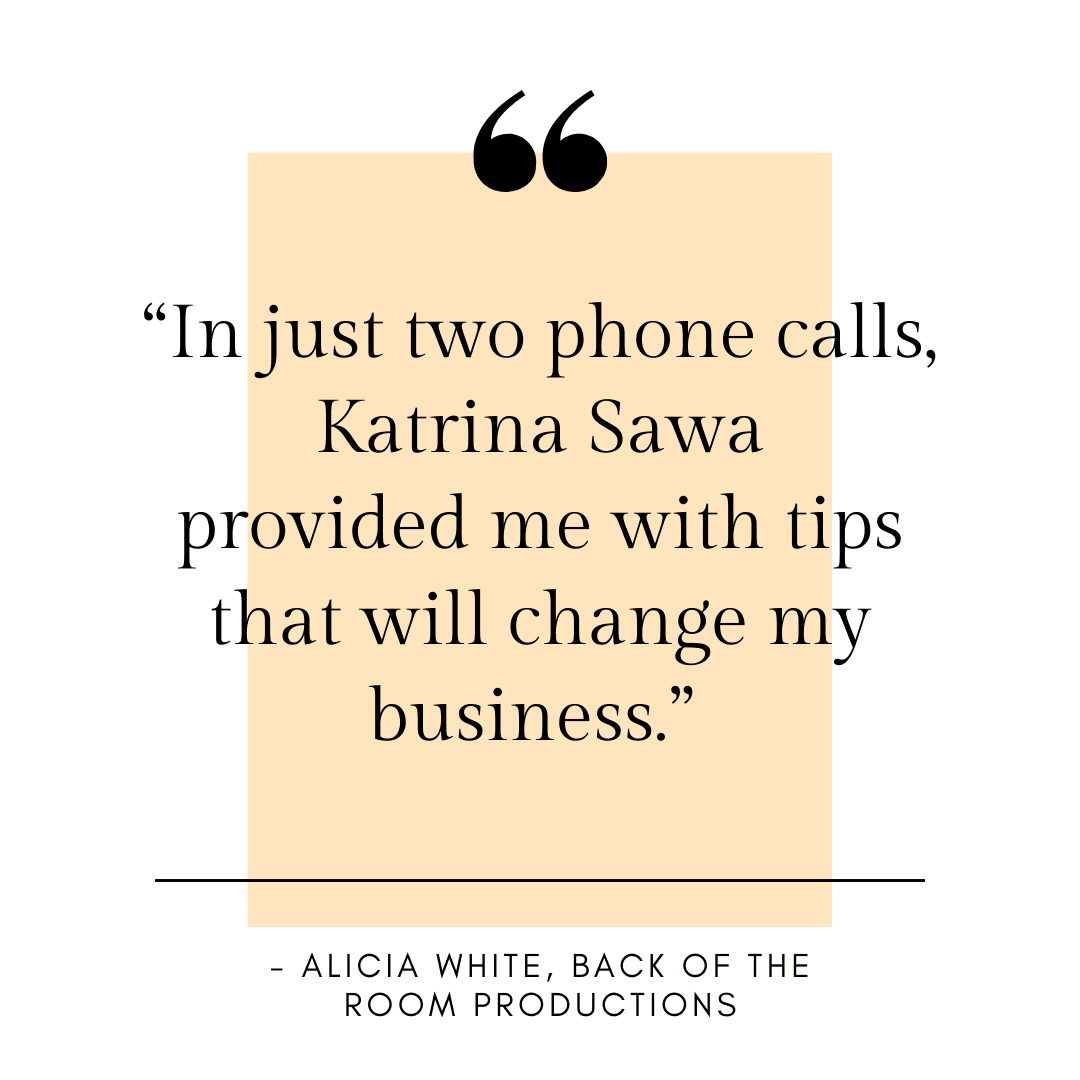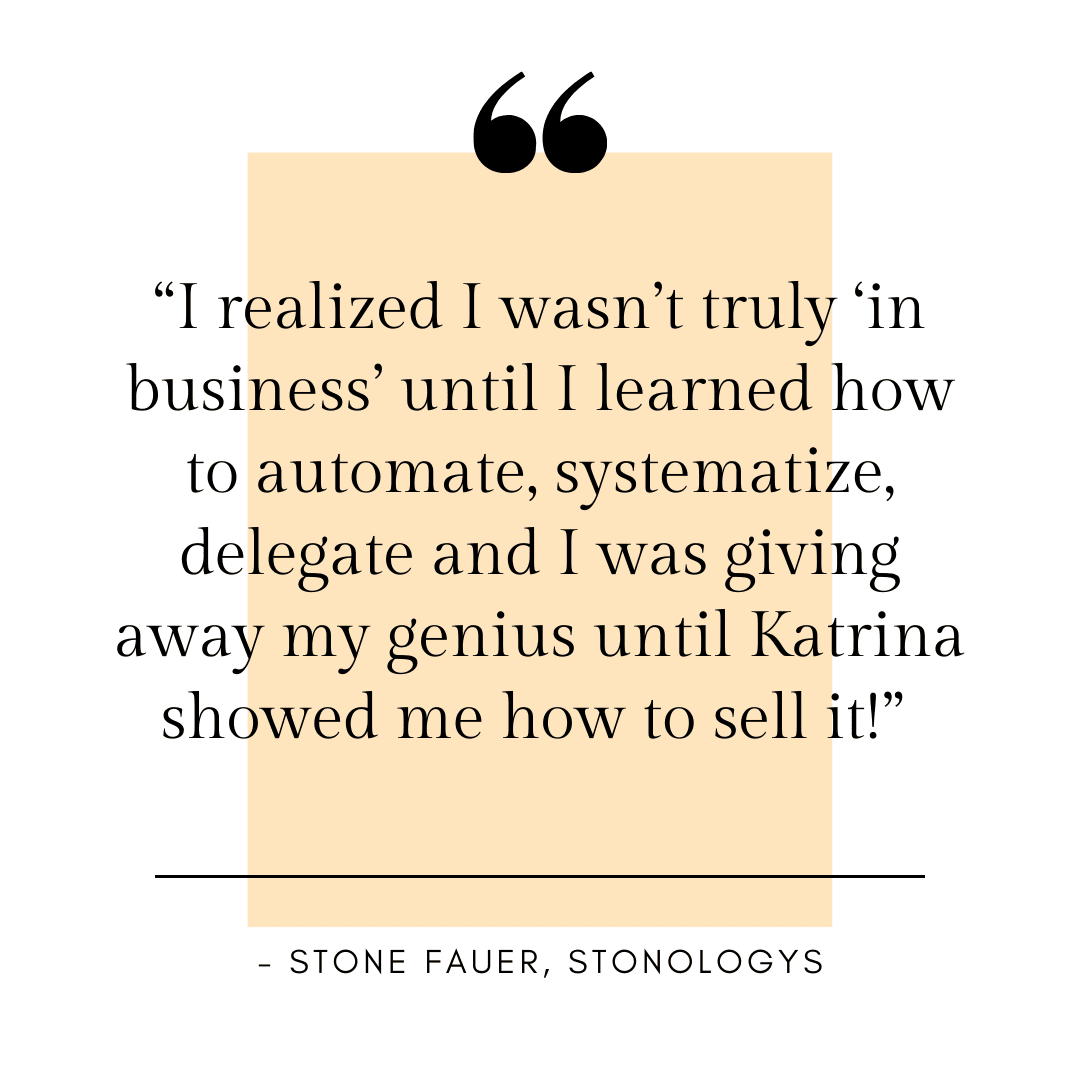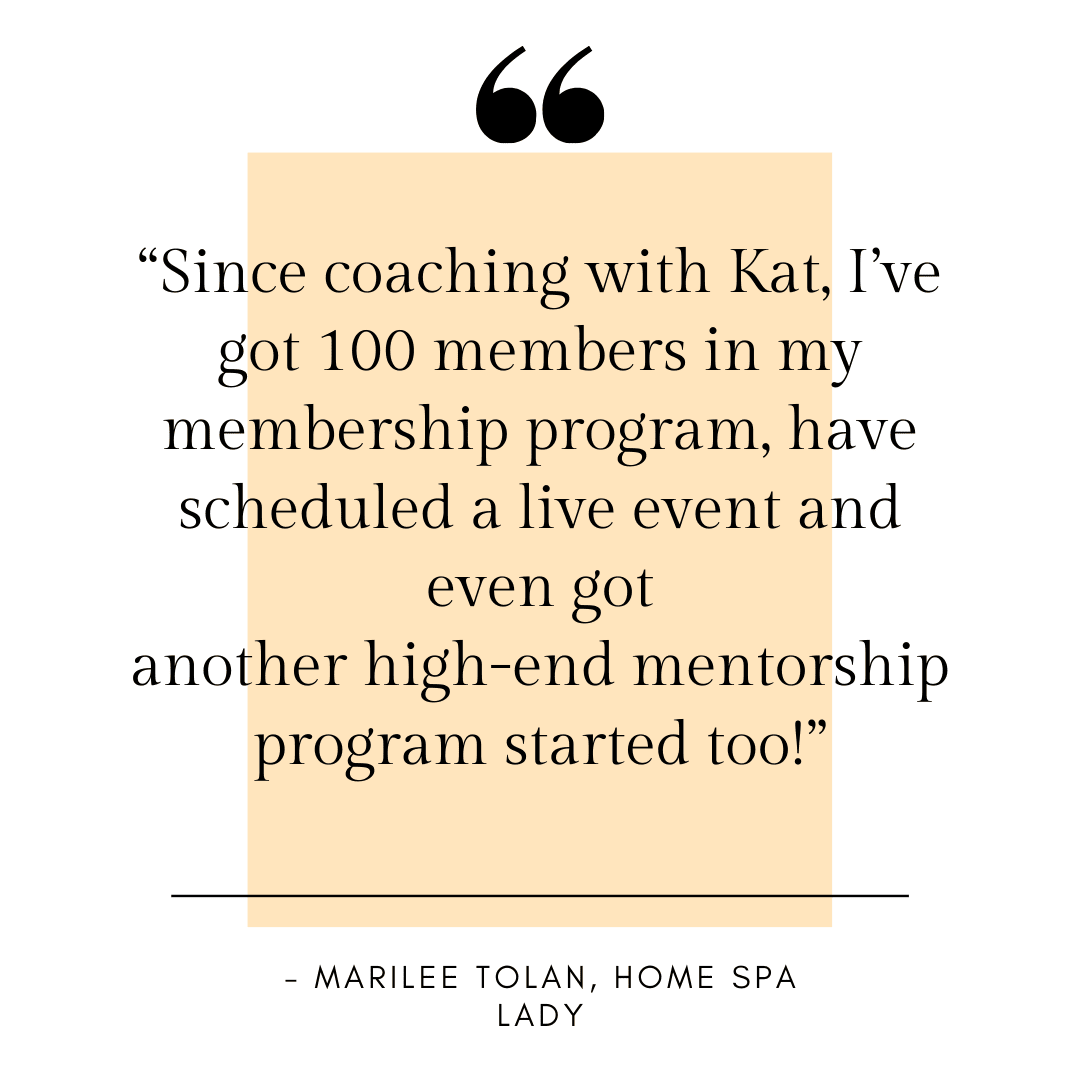 Katrina Sawa is known as the Jumpstart Your Biz Coach because she literally kicks her clients and their businesses into high gear, online & offline, and fast. 
The Jumpstart Your Biz Coach, Katrina Sawa helps entrepreneurs make more money doing what they love. She is the creator of the Jumpstart Your Marketing & Sales System, a tell-it-like-it-is speaker and International Best-Selling author with 20 books including: Jumpstart Your New Business Now, the Jumpstart Your _____ (blank) compilation book series, and Love Yourself Successful.  She has been featured on the Oprah and Friends XMRadioNetwork, ABC and TheCW and she was awarded the National Collaborator of the Year Award by the Public Speakers Association and a 2-time Nominee for the Wise Woman Award by the National Association of Women Business Owners. She speaks to groups of all sizes, holds live training events annually and she's the founder of the International Speaker Network.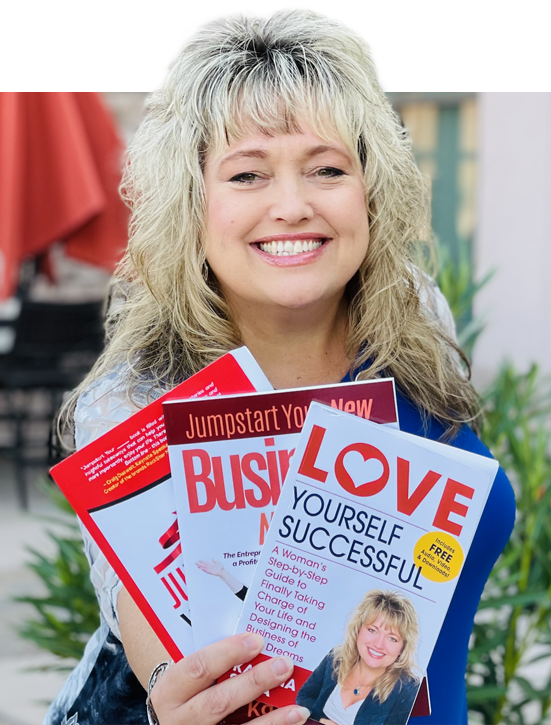 "If you're looking for strategies that take you from where you are to where you want to be then you've got to work with my friend Katrina. She's an amazing speaker, author, trainer, coach, consultant; and I will tell you this, that she truly comes from the heart. She cares about making a positive difference in your life. Work with Katrina today, you'll be so thankful you did!" – James Malinchak, Featured on ABC's Hit TV Show, Secret Millionaire, Author of Millionaire Success Secrets, Delivered 3,000 Talks, 1,000 Consultations & Authored 20 Books
What I know about building a CONSISTENT MONEYMAKING BUSINESS IS THIS:
There are 8 things that I've seen over the almost 18 years that I've been in business that have not only catapulted ME and my business into being a much more consistent revenue generating machine but also many of my friends and clients. If you truly want to be successful long-term, you can't avoid any of these.
One of the biggest things however is that you are super clear and confident in what you're selling… what you offer and HOW you offer it to your clients.
Because if you're NOT super clear and confident in this area, people will not be buying from you and they won't look to you as an influencer or expert in your field.