Since Covid has taken literally 99% of the world ONLINE,
you have to network virtually and through digital ways.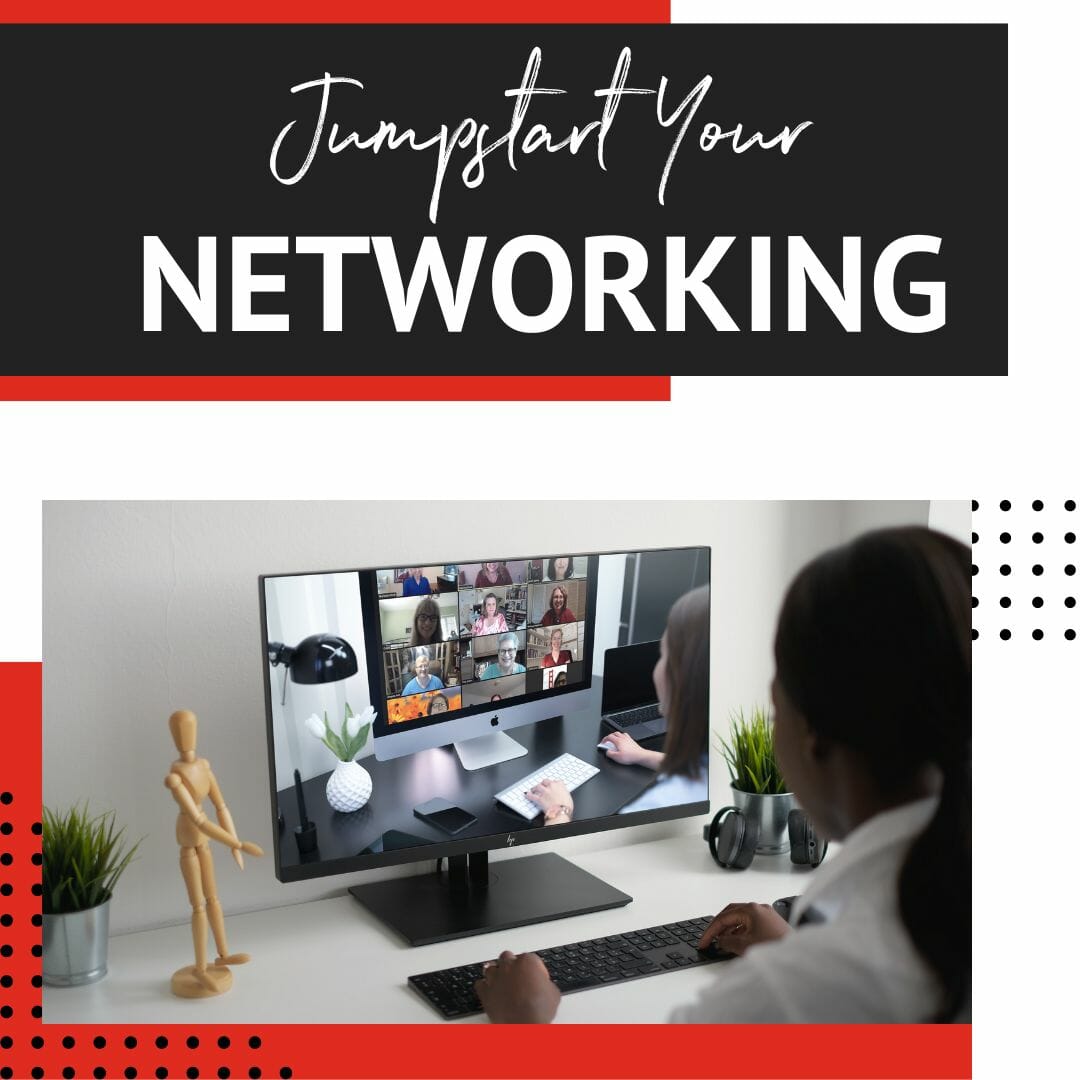 You can follow up the same ways, still using email, phone, direct mail and now texting or messaging too of course. But the majority of your NEW or continued relationships need to be built using ONLINE sources.
Let's face it, introverts are sort of happy – they can stay home yes, but they have to put themselves out there still. 
Extroverts are still happy yet many are going stir crazy, I get it. We need more connection. I feel like, depending on the group I'm around, I can go either way. Sometimes I'm more reserved and others I'm really comfortable putting myself out there. 
If you are looking to make valuable connections in a fast and affordable way this year, then I want to share how you can LEARN & MASTER this online networking, marketing and sales environment. 
If you aren't that good at FINDING the right, or more, potential people to speak with to share what you do, then you need marketing/networking help. 
OR if you are networking quite a bit but aren't seeing paying results, then you need this training too as I'm going to show you how to make it "worth your time and effort".
My latest training is:
Jumpstart Your Networking!
This 3-week intensive will give you the opportunity to develop relationships, market your expertise and get expert support on specific challenges you may be having around finding where to network to get the biggest bang for your buck and time. It will show you what to do, say and be prepared for when you DO attend events. And it will share ways to sell more, create more joint venture relationships, find more speaking gigs, get more exposure, and more.
What you'll learn:
Week 1 – Where to "find more ideal networking events" to attend, sponsor or speak on. How to choose the right ones to fit your goals and needs. How to position yourself and your "zoom image" so you make the very best first impression possible.
Week 2 – How to "work the room" on zoom, other virtual platforms and in person also. What to do during the event and how to position yourself as someone people will want to connect with further.
Week 3 – How to "book appointments", whether for getting clients, joint ventures, speaking or other opportunities, how to recognize which is which and what to say to different people to drive them to action. 
This training has been previously recorded with a small group of entrepreneurs so you'll still get that feeling that it's live when you get to listen in to others and what they're going through. (Which I'm sure will be similar struggles to what you're experiencing.)
This training is only $97 however it's worth thousands of dollars because you'll be learning HOW TO MAKE thousands of dollars each time you go to an event. 
Oh and as a bonus, you'll receive 4 of my networking cheat sheets and templates to help you save time and get more done faster!
Sign up today and let's get you networking SMARTER not HARDER!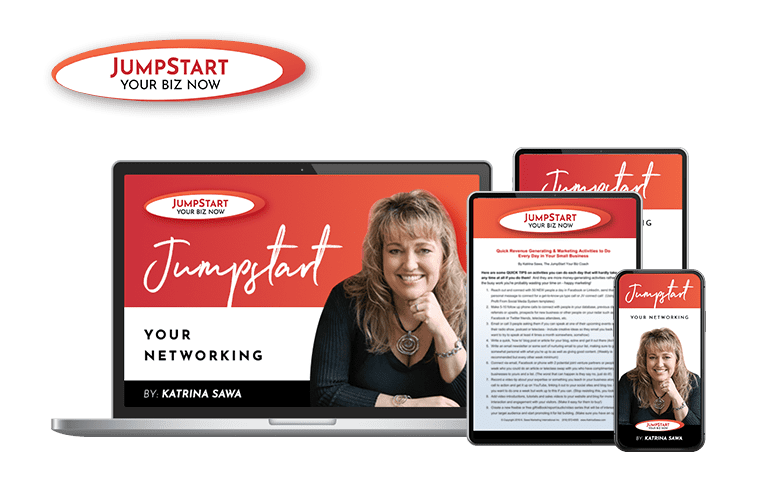 "I spoke with Katrina twice in two weeks and as a result I have some new ideas that I'm very excited about regarding how to market my business and how to structure my services and products. More importantly, Katrina helped me get focused with an action plan and defined goals. Plain and simple, saying that my experience with Katrina was "worth it", does not nearly do it justice. This was an invaluable experience, one that potentially could completely change my business."
"Katrina is serious and fun when it comes to helping you zero in on your business model and structure. She's got a knack for finding possible streams of income that you can start building and implementing right away. I also find her to be honest and upfront about her own business experiences which is so refreshing."
"I am amazed at how much material we covered in such a short period of time. You didn't waste any time getting down to business. You focused like a laser beam and the direction you provided was right on target, practical and specific. Everything we discussed could and should implemented in a matter of weeks, if not hours. In fact, I began rethinking several of my marketing strategies the minute we got off the phone. It all made perfect sense. Often as entrepreneurs we can be our own worst enemy and you need someone like Katrina to push the levers you can't or won't for yourself. Katrina, I can't thank you enough."
I've taken many online and in-person marketing workshops, seminars and coaching over the years so I recognize when a trainer's primary motivation comes from a genuine desire to help others vs. satisfying their ego or their bank account. Katrina Sawa is the real deal! Marketing secrets that I've heard from no one else, and practical spot-on, step-by-step advice flows from her like it's channeled from a higher power! And Katrina doesn't hold back. She generously shares all she has with her customers. As someone whose marketing was hit and miss, at best, until I found Katrina, I'm loyal to her for her honest insights and genuine desire to help me bring my gifts to the world. She has inspired me to believe in myself and my mission, think bigger, create my marketing plan, focus on specific revenue generating activities every day and start building a team to help me grow my business. Thank you Katrina!
"When Katrina promises to deliver, she OVER delivers! When I attended her JumpStart Your Business in 90 Days Virtual Bootcamp, I received more resources and help from her than I've ever gotten from any other coach, course, or seminar in my life!
Not only that but I also worked 1on1 with Kat in her VIP Coaching and she gave me everything she has.She helped me get crystal clear on how to develop winning programs and I am pleased to say that I earned more money this past September than I have in any month in the past 9 years! How do you spell business success? 2 words: Katrina Sawa!"
Are you ready to monetize your business more?
Then Join The Jumpstart Your Networking Training!
Such a small investment for a big potential return – tons of new clients!!
Just $97 gives you FULL ACCESS to this entrepreneurial training program that you'll use over and over and over again to network and market your business over the next 2, 5 or even 10 years! These are the basics you need to even just "get by". Don't kid yourself into believing you'll figure all this out yourself. Just dive in and let me help you step-by-step along the way.
Oh and Don't Forget… the BONUSES!!
When you enroll in this training I'm also going to gift you the following 4 templates and checklists – you want these!
Networking Checklist and Top 20 Networking Tips

Video Conference Etiquette Checklist

List of Online Networking Meetings, Calls, and Events Anyone Can Attend

Zoom Chat Room Blurbs Template (this alone will be worth the price of admission!)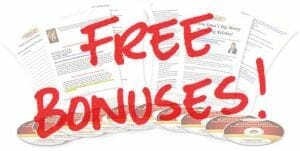 Katrina Sawa is known as the Jumpstart Your Biz Coach because she literally kicks her clients and their businesses into high gear, online & offline, and fast. 
The Jumpstart Your Biz Coach, Katrina Sawa helps entrepreneurs make more money doing what they love. She is the creator of the Jumpstart Your Marketing & Sales System, a tell-it-like-it-is speaker and International Best-Selling author with 20 books including: Jumpstart Your New Business Now, the Jumpstart Your _____ (blank) compilation book series, and Love Yourself Successful.  She has been featured on the Oprah and Friends XMRadioNetwork, ABC and TheCW and she was awarded the National Collaborator of the Year Award by the Public Speakers Association and a 2-time Nominee for the Wise Woman Award by the National Association of Women Business Owners. She speaks to groups of all sizes, holds live training events annually and she's the founder of the International Speaker Network.