Jumpstart Your Biz Online: 1-Day Virtual Business
Technology Training & Workshop
Attention:
Entrepreneurs, Coaches, Consultants, Speakers, Authors, Healers, Service Professionals, Non-Traditional Experts, and FRUSTRATED small business owners or start ups who want to finally understand the back-end of your business and how to ultimately be a lot more profitable!
Why do you want to learn the back-end of your business when you're trying to get clients right now you might ask?
Because the "back-end" of your business is actually what makes your business a SMOOTH-RUNNING, CONSISTENTLY PROFITABLE BUSINESS!
I'm talking about your systems, software, marketing, technology and website – these things are the lifeblood of your revenue you know. YES, of course you need leads, marketing, follow up and sales also BUT many of them involve some sort or level of technology. (If you're doing it right and you're being efficient.) If you're bringing in leads and marketing to drive traffic to your website or even to a call with you then I guarantee THIS TECHY STUFF is one of the biggest things preventing you from making more money.
THE PROBLEM IS… it's all important. You can't ignore ANY of this as the business owner. BUT you don't have to learn EVERYTHING about EVERYTHING. You just may need a bird's eye view and level of understanding about some things so you know how it all flows together!
You can't hide your head in the sand about your technology, back-end, website, systems, video and social media. You can't NOT learn at least the overall BIG PICTURE of what you need, what it's going to take to build YOU a SMOOTH-RUNNING, MONEYMAKING BUSINESS.
You've got to "KNOW ENOUGH TO BE DANGEROUS", I always say. Seriously, how else will you find the right people to delegate to?
Let's face it, if you aren't sure WHO to HIRE or WHAT to TELL THEM to DO to help you maximize and monetize more in your lead generation, marketing, follow up and sales… then YOU need some training!! You'll waste thousands of dollars and months of time hiring the wrong people to do the wrong things if you aren't at least somewhat knowledgeable (that includes the building of your website by the way, not all web designers are equally knowledgeable).
In this hands-on 1-Day virtual workshop April 22nd, we want you to be on your computers, have logins and passwords in hand and be READY to WORK ON YOUR TECH STUFF. (Your assistants can come too for free if you have one and you want them to.)
We're going to show you how to make easy updates, efficient systems and changes to your website, email marketing, social media marketing profiles and tasks, shopping carts, databases, CRM and everything techy or online based.
This stuff is what's going to help make you a LOT more profitable and give you a LOT more freedom in your business. But you have to learn a little bit about all of this FIRST to actually create a smooth-running, consistent moneymaking business. THEN you can better delegate it. Trust me, I've learned the hard way.
Watch the video for why you want to attend this event and what you'll get out of it.
GET READY TO ATTRACT MORE CLIENTS, MAKE MORE MONEY WITH THE CONFIDENCE THAT COMES WITH GETTING CLARITY AROUND HOW YOU'RE MARKETING AND MORE!
"I've taken many online and in-person marketing workshops, seminars and coaching over the years so I recognize when a trainer's primary motivation comes from a genuine desire to help others vs. satisfying their ego or their bank account. Katrina Sawa is the real deal! Marketing secrets that I've heard from no one else, and practical spot-on, step-by-step advice flows from her like it's channeled from a higher power! And Katrina doesn't hold back. She generously shares all she has with her customers. As someone whose marketing was hit and miss, at best, until I found Katrina, I'm loyal to her for her honest insights and genuine desire to help me bring my gifts to the world. She has inspired me to believe in myself and my mission, think bigger, create my marketing plan, focus on specific revenue generating activities every day and start building a team to help me grow my business."
Wendy Vineyard,Your Coach for Mastering Menopause

NOT knowing the HOW of everything you need to do is a very common problem with entrepreneurs.
You learn a lot about WHAT you need to do, but not a lot of HOW to get it done and then you try to IMPLEMENT and you fall short, procrastinate or just hardly do anything well at all because you aren't sure of:
What to do first, second third (you don't have a plan).
What to say in emails, webpages, videos or at live events to make people want to learn more, sign up or take action.
What technology or systems to create or invest in to make it easier to get it all done and reach 10-100 times more people.
Where to spend your time each day/week/month or which tasks will bring in the leads and paying clients consistently.
I know there's so much more you're not still doing or that you don't know that could potentially make you much more successful than you are right now.
You don't know what you don't know, right?
If you want to earn a 6 or 7 figure business (or even just start making money at all) – now is the time to do that.
If you want to work less and make more doing what you absolutely love to do – now is the time to do that.
If you just would like to earn a good living and have a nice life then that's great, but guess what? You still have to do most of what I teach to even make $30-50,000 per year these days. There is just too much noise out there and your small or short or infrequent messages on Facebook or email just won't be seen if you don't have a "real marketing plan" in place and the technology and systems to back it up.
"Katrina gave me the push I needed to implement changes in my business and helped my marketing take off with her "jump start your business" bootcamp. IF you're not happy with how your business is going, it's not going to get better until you gain the right knowledge and learn the right way to proceed. I had been listening to different teachers, a little bit here and a little bit somewhere else. But no one gave me the methodology Katrina has. Hire Katrina and watch your results!"
Kay Smith, Energy Dressing Coach 

Jumpstart Your Biz Online: 1-Day Virtual Business Technology Training & Workshop that happens Friday, April 22nd from 9:00 – 4:00 pm PST.
Attendees will receive worksheets, cheatsheets, checklists, step-by-step training and more! As well as brainstorming, masterminding and feedback!
We will make this easy for you. We will show you HOW. We will even share HOW to use Zoom on the next page once you register so you don't have to worry about figuring that all out too. You can call in only for these if you want but my goal is to have you GET STUFF DONE during these sessions. For those who are comfortable also, you can email me your login to say your email marketing system and I'll go in and use YOUR account as the visual, that way it's YOUR stuff that gets done by me during the call. Same thing goes for your website. We can use your website as an example (Yes, this is a good thing, because you'll get stuff done. Don't be embarrassed, you'll be with others "who get you" and who are a lot like you remember.)
I do these types of training/tutorial type calls with a lot of my 1on1 clients and Live Big Mastermind Members and I've even done this type of training in live workshops but this way I can reach anyone anywhere. Let me help you!
Trust me, YOU CAN LEARN THIS STUFF… but just what you NEED to know. It's faster than taking a whole course on just one thing like monetizing social media for example. I'll share JUST WHAT WILL HELP YOU GET CLIENTS or do whatever it is that you're trying to do on social sites, and NOT what you don't need to know. Some other classes and training share too much, then you're overwhelmed.
What Specifically Will You Walk Away With or Learn?

Well… BESIDES getting a whole lot done to help you automate and systematize more in your business on the spot, with hands-on personal coaching and done-with-you environment?

Website Checklist – what to have on your site for better functionality, ease for visitors, necessary page list, key plugins, add ons and systems to make your website the HUB of your business (regardless if you think it needs to be or not, it does).

Social Media platform checklist – what to do, how to do it for each online site including how to cultivate leads, automate systems for marketing, follow up and sales.

Video Creation Checklist – including video creation software, solutions, posting guidelines, repurposing video content instructions and YouTube Channel Tutorials.

Database and Computer Organization Cheat Sheet – includes how to sort your contacts and which CRM or software is best for YOU. Includes how to manage your time using online calendars, spreadsheets and folders or inboxes all to help maximize your time.

How to Write Compelling Copy Cheat Sheet – includes ideas and strategies for writing copy in your emails, social media posts, website, marketing materials and blogs.

Online Graphics Checklist – what you need now and which things you can design later depending on your stage in business plus how-to cheat sheets, software, online solutions to make it easier and more.

Email and Autoresponder Templates and Setup Checklist – manage your online leads smoothly and effortlessly by setting up these systems to nurture and build relationships with your new prospects.

Landing Page & Funnel Setup Processes – learn how to do this yourself quickly and easily just using your own website and no fancy or costly software!

Shopping Cart & Additional Software Option List – the pros and cons of which programs and solutions so you can make EDUCATED DECISIONS on the most effective and affordable one for you at your stage in business. Get expert advice and direction from Kat on the spot so you don't waste time or money with the wrong things.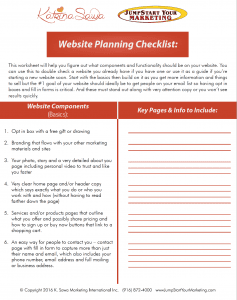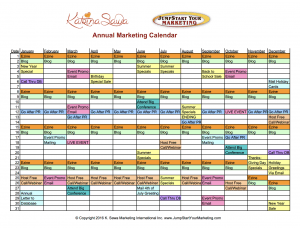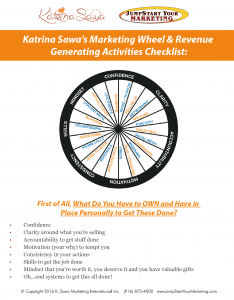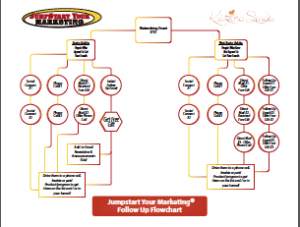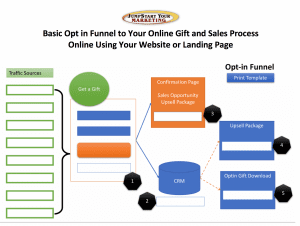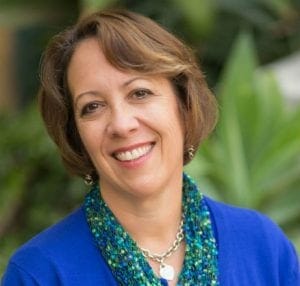 Read OR Watch Kim's Message–>>
"I decided to work with Katrina after her 3 day event, even though I went to the event with no intention of hiring a coach. I liked her business knowledge and her desire to help her clients succeed in their business. I have found while working with her for the last year, I continue to learn an incredible amount. She is constantly learning the latest business techniques and she freely gives this knowledge to her clients. My confidence has increased substantially since I have worked with Katrina and I consistently stretch out of my comfort zone. My business has transformed in ways I could have never imagined and she continues to help me with new ideas. I encourage anyone who is interested in growing their business and making their business more sustainable and fun- call Katrina."
– Kim McLaughlin, MA www.FeedYourSoulUnlimited.com
Kat's events are reasonably priced for any entrepreneurs budget. You'll receive valuable and usable content and strategies with this series of workshops, training that you won't find anywhere all in one place. Kat is known for GIVING and OVER-DELIVERING.
The Jumpstart Your Biz Online 1-Day Business Technology Training & Workshop is a mere $497 and it's actually worth thousands of dollars you WON'T have to spend on other programs, products, services and live events to GET ALL OF THIS INFORMATION & TRAINING.
PLUS what you learn at any of Kat's events or trainings, if implemented, will allow you to earn tens of thousands of dollars over the lifetime of your business so is it worth a few hundred bucks to attend.
Attendees of Kat's online and in person events keep coming back because they keep getting NEW information and training specific to their businesses at each event!
Some workshops you'll spend 3 days at learning just ONE of the things you could learn during this 1-day condensed training, plus you might have to wait to learn it to boot which isn't going to help you right now.
So, join this small group now and get your technology handled so you can move on to making much bigger money and impact in your business FASTER!
I'M TOTALLY IN!

Make One Payment of $497
COUNT ME IN!

Make 2 Payments of $297

 
LET'S DO THIS!

Make 3 Payments of $200
Meet Your Host, Katrina Sawa & Her Techy Team!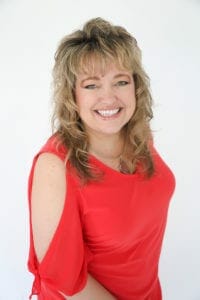 Your Host, Katrina Sawa
Katrina Sawa is known as The JumpStart Your Biz Coach because she literally kicks her clients and their businesses into high gear. She works with highly motivated entrepreneurs that want to maximize and fast-track their business to make more money and enjoy more free time. Katrina uses online and offline Relationship Marketing Systems & Strategies to leverage your resources, contacts and your expertise; plus she kicks you in the butt to implement it all too! Consistent networking and follow up is the primary reason Katrina has been so successful in her business. Since 2006 however, Katrina has transformed her local, hourly-fee based business into an international online marketing coaching and info-product company. Then in 2008 she discovered THE MISSING LINK in her business and ultimately what she credits being able to finally hit the 6-figure revenue mark in her business that year. Now Katrina teaches all of this and so much more to all the entrepreneurs that come through her programs, live events, coaching and even home study products.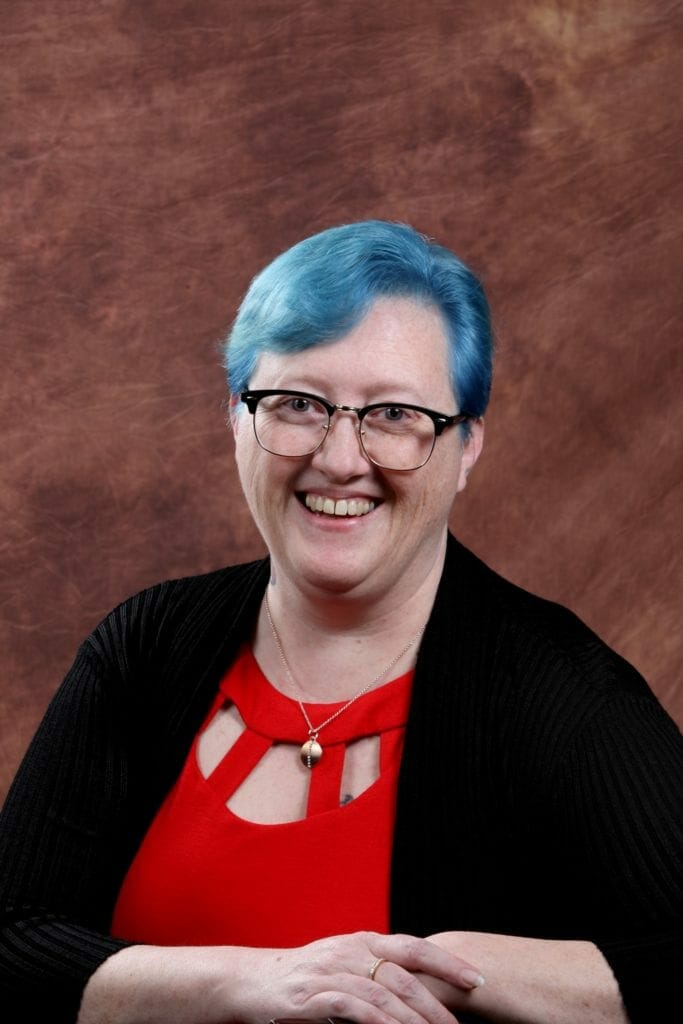 Angela Hall, Expert in All Things Tech
Angela Hall is a web designer, funnel hacker, and all around tech geek based in the SW corner of Virginia. Her company, That Helpful Chick, Angela, specializes in removing tech headaches for their clients. Her team has a combined experience of over 30 years working in online technology, computers and websites. Angela specializes in finding the right tools for you, your biz and your budget. Learn more about Angela at ThatHelpfulChick.com. 
Oh and I'm Also Giving You 3 Big Bonuses Just for Registering!
BONUS #1 Website Secrets Audio Training
Learn the 17 Must Haves to have on your website or you're missing out on more leads and sales! Plus, learn what most web designers won't tell you because they don't think about it (which boggles my mind!).
BONUS #2 FREE BOOK
Get Kat's new book, Love Yourself Successful – A Woman's Step-by-Step Guide to Finally Taking Charge of Your Life and Designing the Business of Your Dreams. This will come in the mail shortly after you register!
BONUS #3 FREE Access to Video Training Tutorial Library
You get free access to a dozen or more of the video training tutorials that I've created over the years that can help you with "how-tos" such as: adding a page to your website, creating your YouTube channel, adding SEO to your webpages and blogs, doing an Amazon book launch and so much more!
I'M TOTALLY IN!

Make One Payment of $497
COUNT ME IN!

Make 2 Payments of $297

 
LET'S DO THIS!

Make 3 Payments of $200
Still Have Questions? Or Not Sure What You'll "Get Done Exactly" by Attending This 1-Day Workshop?
Things you can DO during this session to be most productive and/or you can LEARN HOW TO DO and then delegate or get done later (using the video replay):
1-Work on your webpages (or create a new site), making it easy for people to find out what you do, find what they need, easy to buy or sign up options, adding in more copy to your pages, adding videos, shopping cart or other functionality and forms
2-Write your email follow up templates or develop email templates in the system you're using or get to know that system better so you can easily manage it later
3-Record videos for the various pages on your website – record them now, go back later to update or replace them if you feel like you need to get more professional ones done but for now, just get something up.
4-Record video tips or do a Facebook live while you're here to get a jumpstart on content development later
5-Revise and/or set up your YouTube or other social media profiles – adding in full contact info, photos, videos, full description of what you do with URLs
6-Create social media images to use – develop a bunch to use in the future
7-Decide on offering something new and implement it – your own tele-trainings, webinars, teleseries, virtual programs, live events, retreats and what other business models will fit with what you're doing
8-Interact with new prospects or current connections on social media – learn how to systematize Kat's social media messaging system, write templates
9-Write email newsletters and blog posts and pre-schedule them to go out
10-Write email autoresponders to connect with your optins and sales page funnels
11-Set up new free gift opt in pages, thank you pages and upsell pages
12-Add on or change to a new shopping cart, PayPal or other to take credit cards
13-Set up payment plans and other products in your cart to make it easier for you to take orders and payments and easier for others to buy
14-Enter contacts into a database and get out your initial follow up
15-Set up and write an email reconnection campaign to get back in touch with old contacts and subscribers
16-Buy domain names to forward to sales pages
17-Format a new ebook or handouts for a program in Word – learn some tricks!
18-Set up your online Google calendar and connect in all your devices
19-Organize your computer, files and documents for better productivity
20-Set up systems for new client processing, online intake forms, follow up
21-Set up system for product launch, event promotion or other regular thing
22-Set up system for online Quickbooks, filing or organizing your database
23-Set up a system to pay your bills online
24-Search online for support staff to help you get stuff done
25-Set up an online scheduler and calendar booking system
26-Set up a membership program, pages or backend resources area
27-Set up a free conference line, webinar line or zoom to host meetings & calls
28-Reach out to prospective referral sources
29-Set up a fulfillment center for shipping hardcopy products
30-Write out your annual marketing plan
31-Set up or apply for a merchant services account
32-Write articles for other websites and submit them online
33-Add keywords and SEO to the backend of your website to maximize
34-Set up a backup system for your website and/or computer
Frequently Asked Questions
Is this event good for me if I've attended one of your events before?
YES! Because at my in person events we talk about all of this stuff but don't usually have time to work on it all. This online workshop will be hands-on and tailored to the individual participants' needs.
If for some reason I attend and don't feel that this is a good fit for me, can I get a refund?
If for some reason after you attend the first hour or so and you still don't see how this training applies to your type of business or you in general, you may request a full refund via email at that time and excuse yourself from the workshop, not 2 weeks later. Refunds are mailed to you in the form of a check, up to two weeks after the event.
What if I want to bring a friend or business partner?
You may bring your business partner, an assistant that works with you in your business or your spouse if they do these types of activities for you in your business. No charge for these people. If it's someone else, they would need to buy their own ticket.
Is this event good for "my industry" or "my type of business"?
YES! What we talk about is basically "relationship marketing" and "functionality" that 95% of all entrepreneurs will need. Even if you have a business that may not use a shopping cart, that's ok, you will still use email marketing and social media and take payments in some way. You should also be using video too so there's a lot of online techy stuff you'll want to be more efficient at and get systematized with. Even if you're in an industry with "compliance" issues or a network marketing industry, trust me, you are not doing all you can do to be more profitable and productive.  
What if I need to cancel?
You can cancel your ticket or apply it to another event, 1on1 coaching or online training if you tell us up to or until 5 days before the workshop. 
Where is the event being held?
Online on your computer via Zoom, a video software. Details on how to access this platform will be emailed to you if you aren't familiar with it. It will be easy and it won't cost you anything. It will be best if you are on a computer with a webcam so check your computer or laptop or find one that you can borrow that will have a webcam. 
Yes, the entire day will be recorded and all paid attendees will have access to it for at least a year.
Katrina Sawa is known as the JumpStart Your Biz Coach because she literally kicks her clients and their businesses into high gear, online & offline, and fast. Katrina is the creator of the JumpStart Your Marketing® System, JumpStart Your Business in 90 Days System, Jumpstart Yourself as a Speaker System. She is an author of or in six other books including; Love Yourself Successful, Power and Soul with Ali Brown, Entrepreneur Success Stories with Loral Langemeier, The 40/40 Rules – Wisdom from 40 Women Over 40 and Success Rituals 2.0 with a variety of other online marketers and Katrina's first, hosted anthology book, Jumpstart Your _______ was published in Fall of 2018.
The JumpStart Your Biz Coach, Katrina Sawa helps entrepreneurs make more money doing what they love. She is the creator of the JumpStart Your Marketing® System, a tell-it-like-it-is speaker and International Best-Selling author of: Jumpstart Your New Business Now, Jumpstart Your _____ and Love Yourself Successful.  She has been featured on the Oprah and Friends XMRadioNetwork, ABC and TheCW and she was awarded the National Collaborator of the Year Award by the Public Speakers Association and a 2-time Nominee for the Wise Woman Award by the National Association of Women Business Owners. She speaks to groups of all sizes, holds live training events annually and she's the founder of the International Speaker Network.