LEARN MORE ABOUT KATRINA SAWA'S NEXT LEVEL MASTERMIND!
If you're interested in seeing if this Transformational Program is a good fit for YOUR NEXT STEP in growing your business,
watch the video and fill in the short form below and let her know you would like to set up a phone interview now.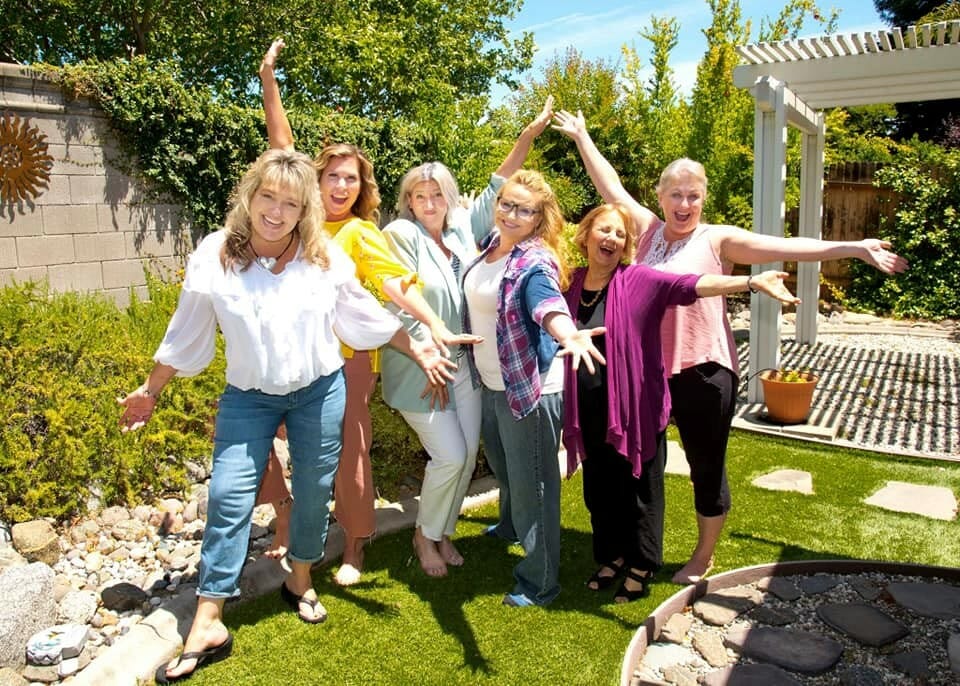 It's time you took some BIG ACTION towards really getting serious about your business this year. Make this YOUR YEAR for BIG SUCCESS, BIG MONEY and the BIGGER, HAPPIER LIFESTYLE that you've been dreaming about for a long time.
The way to do that is to learn how to truly build and run a successful moneymaking business. You need to learn the systems, the marketing, the sales strategies and the technology it's going to take to get you there. If you don't learn this here, where will you….WHEN will you? Let me help you build the business and life of your dreams over the next year, step-by-step. I promise you won't be sorry you did.
I am doing private interviews now to fill spots for this mastermind year. There is NO obligation to sign up from this one call but it's at least worth a call if you're remotely interested in finding out more about if or how this could be your next business step.
If you have any questions, please contact me directly at katrina@jumpstartyourbiznow.com or 916-872-4000. I invite you to join me and my hand-selected group of extraordinary entrepreneurs just like you and make this next year, one of your best years ever!
I finally created and launched the high-end mastermind that I have been called to lead for years now and filled it with 5 new people in 30 days!
In just 3 short months in your Live Big Mastermind, wow, you helped me get clarity around my entire planning schedule, and how to make sure I keep the balance in my own business and life, especially since that's what I teach. I've simplified my website, and lead generation systems so things run a lot smoother now which is taking a lot of stress out. I've taken advantage of more speaking opportunities, online summits and am collaborating a lot more with other experts that are growing my reach tremendously. Plus I finally created and launched the high-end mastermind that I have been called to lead for years now and filled it with 5 new people in 30 days! I can't wait to see what else we create as I'm on target for my best year yet!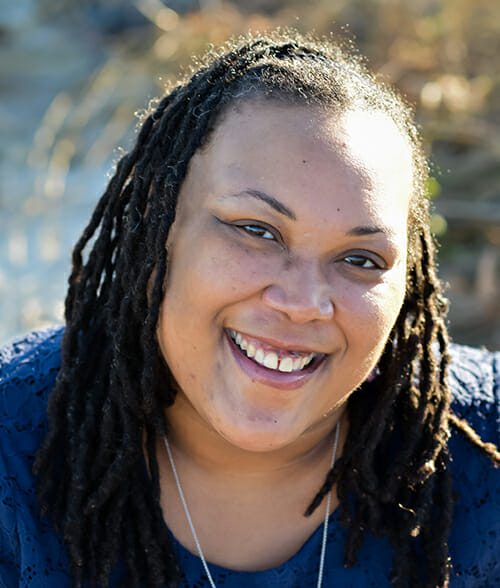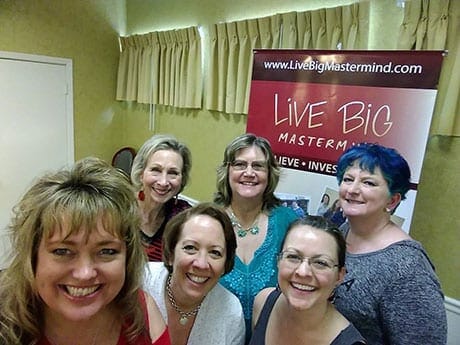 IT'S CRITICAL THAT YOU FIGURE OUT HOW TO MONETIZE MORE OF WHAT YOU'RE ALREADY DOING OR YOU'LL BE SPINNING YOUR WHEELS FOR A LONG, LONG TIME!
I'm inviting you to work with me in a way where there is no doubt you will achieve the success you want FASTER – let's get moving!
The Jumpstart Your Next Level Mastermind runs for one year from the date of your enrollment (ask about enrollment bonuses and payment plans!). Most clients however, join for 2 or 3 years at a time once they learn about my 3 Year Entrepreneurial Evolution Plan and Roadmap! And most clients also then stick around for 5-6 years because there is ALWAYS more to do, learn, implement, create and tweak! (Oh and the secret is, the rates decrease tremendously the longer you stay in!)
I've been running my Mastermind with highly motivated entrepreneurs like YOU since 2009! I'd love to have a quick chat with you to see if you are a good fit for this group or we are a good fit for you.
"When I joined the Mastermind with Katrina Sawa I knew that I would have the support I needed to put the systems in place to be successful! In the time that I have ben in LBMM I have created a steady stream of 1-on1 clients, speaking opportunitites, written 1 book myself and been a co-author in 3 others AND created and online course. I relied on Katrina's clear instuctions and each step of the way to create a foundation for success. I've been able to hire 2 VA's to delegate the things I don't want to do to be able to do all the things I love to do! I am on my way to a 6+ figure business and this would not have been possible without Live Big Mastermind and Katrina Sawa!"
I decided to work with Katrina after her 3 day event, even though I went to the event with no intention of hiring a coach. I liked her business knowledge and her desire to help her clients succeed in their business. I have found while working with her for the last year, I continue to learn an incredible amount. She is constantly learning the latest business techniques and she freely gives this knowledge to her clients. My confidence has increased substantially since I have worked with Katrina and I consistently stretch out of my comfort zone. My business has transformed in ways I could have never imagined and she continues to help me with new ideas. I encourage anyone who is interested in growing their business and making their business more sustainable and fun- call Katrina.
Katrina's straightforward approach gives you options and tools to make it easy to understand parts of your business. Her approach not only makes it easy but she tells you the mistakes she made and what did not work. Katrina will save you hundreds of hours of research, money and frustration on systems. Her 1 on 1 strategy sessions will explore and customize a plan for your business industry and company. She is the expert on internet marketing, video webinars, radio, and Jumptarting Your Business. She will teach you how to be mobile so you can literally can operate and conduct business from anywhere. She can assist from networking to speaking events. She will show you how to be effective at marketing events to following up on after event. Katrina's step by step process takes the overwhelmed feeling away. She is the master of Social Media and your website. Her knowledge and wealth of experience is appreciated by many business leaders. If you are alone in business, this is the person you want for accountability and building a professional business. Are you ready to make the money you want from your business? Hire Katrina for your business coach.
What is the Live B.I.G. Mastermind Program All About?
I just wanted to let you (and others) know how incredibly gifted and talented you are in the way you work with those of us starting a new business. My business, Amazing-Staging by Marlena, would not be the same without your "Jump Start Your Business" training, coaching and Master Mind group. It has been an amazing journey for me as I turned a passion/ hobby into a thriving business because of your expertise, talent, and skills. Your desire to help others permeates everything you do! It is such an inspiration to see how you help others transform their businesses into money-making machines with your guidance and encouragement. Thanks for leading the way for all of us! You Rock!!!
Katrina Sawa is a more than just a business coach, she is a mentor. Katrina has taught me marketing strategies that WORK! In just a few months, I implemented a long over-due email campaign, created new products, sold new services and made connections with more clients than ever before. Katrina is someone I trust completely to guide me in my business offerings and I highly recommend her.
I promise the amount of value and support I'm offering in this mastermind will blow you away; it's MORE than ANY other coach or guru offers out there on the internet in ANY of their programs, even some of my own mentors who charge WAY more.
So, what makes me different? Watch the video and then fill out the short form above to let me know you want to set up a quick call to discuss this with you. I'll email you back some times when we can jump on the phone and chat!
I LOVE TO MOTIVATE, EDUCATE AND INSPIRE OTHER ENTREPRENEURS TO CREATE THE BUSINESS AND
LIFE OF YOUR DREAMS!
I was a member of Katrina's Mastermind group for a year. I cannot tell you what a blessing this was to me and my business. Being a very creative right brained Astrologer, Intuitive reader, healer and silk painter, I had no clue on how to promote my business. I now have a beautiful, functional website, I am doing teleclasses and newsletters monthly and I have learned how to promote myself. My business is growing steadily and I cannot tell you enough good things about Katrina and her style of coaching. I would not be where I am today without her expertise! Her coaching style is so nurturing and she gives so much! Her knowledge of marketing just blows me away! Joining Katrina's mastermind group was one of the best decisions I could have made for my career. Through this program I have gained the confidence to see success for myself.
When I first began working with Katrina, I had some serious gaps in my knowledge of how to market my business online. Not only did I not know how to do anything but the few things I did know how to do I had HUGE resistance to. I couldn't get myself to do anything. Well, since working with her in her Live Big Mastermind, I've hosted many online programs and totally transformed my business. I feel like business has become TREMENDOUSLY easier for me. It was such a huge hump to get over and was so overwhelming- from coming up with a program, doing a call, planning emails, marketing on social media, reaching out for help, reaching out to individuals- and not to mention actually creating the darn program. Now it not only feels more simple, but it also feels FUN! I wasn't expecting that. Ha. And that's all because I hired Katrina. No way I would've gotten to this point on my own.
IT'S TIME TO START THINKING AND LIVING BIGGER THAN YOU EVER HAVE BEFORE ABOUT WHAT'S POSSIBLE FOR YOU.
You really have NOTHING to lose and EVERYTHING to gain.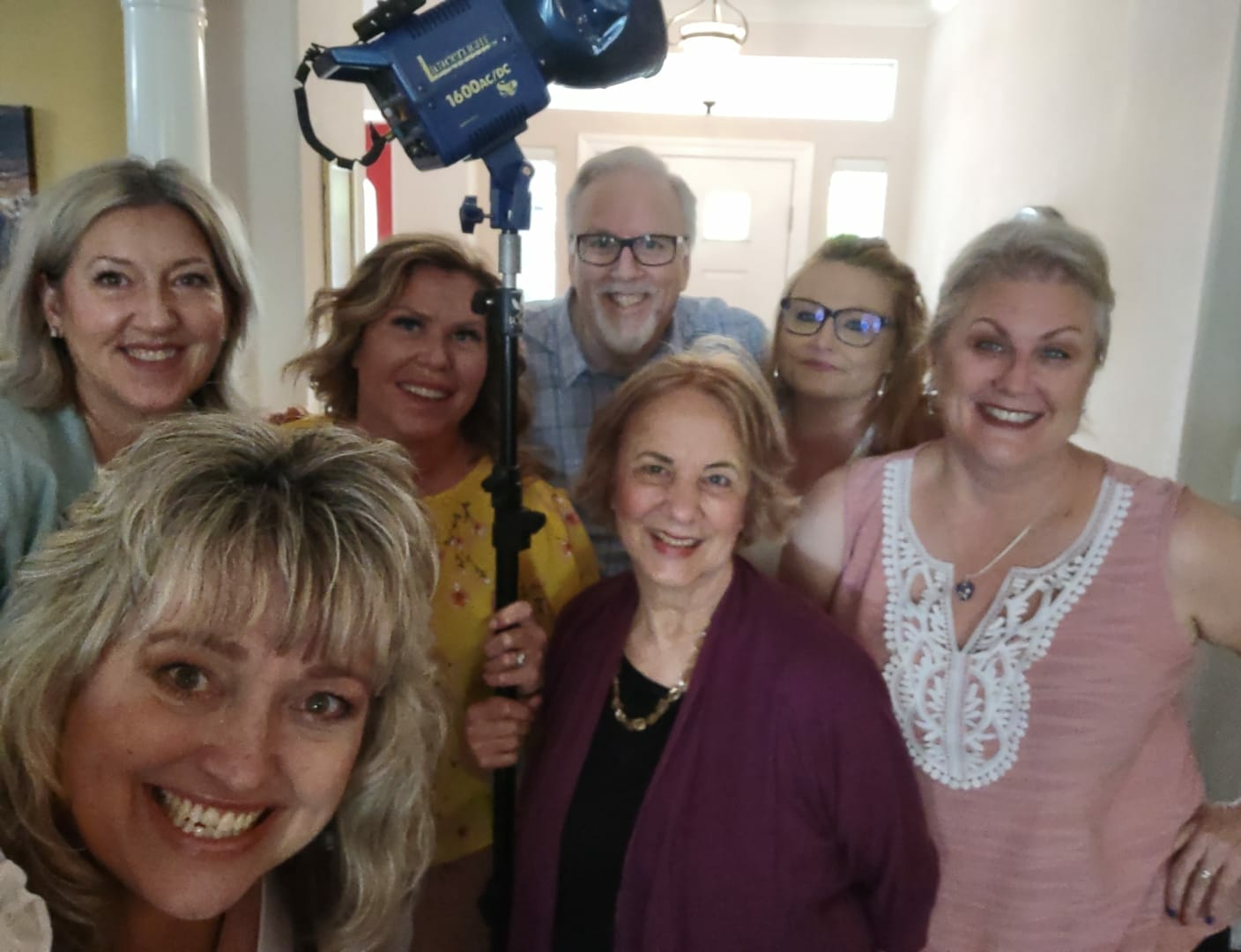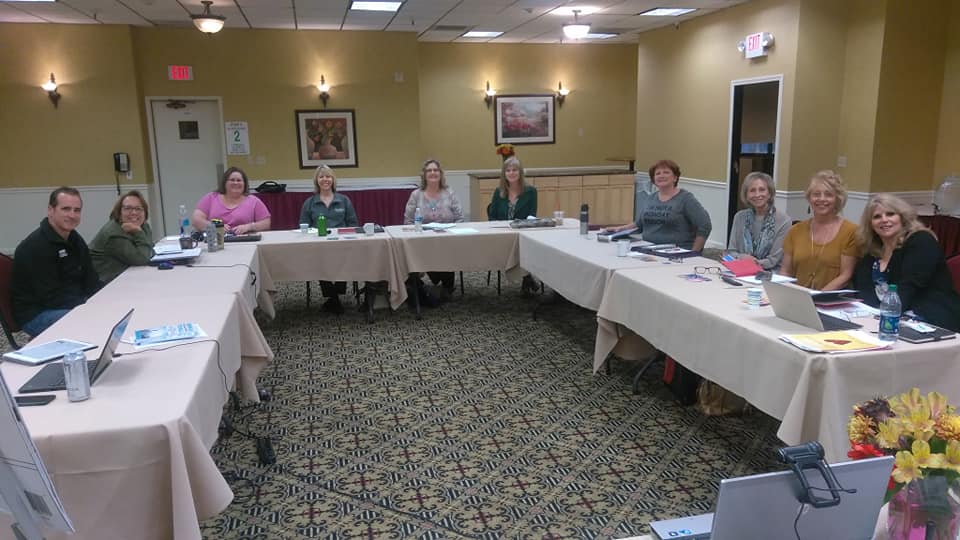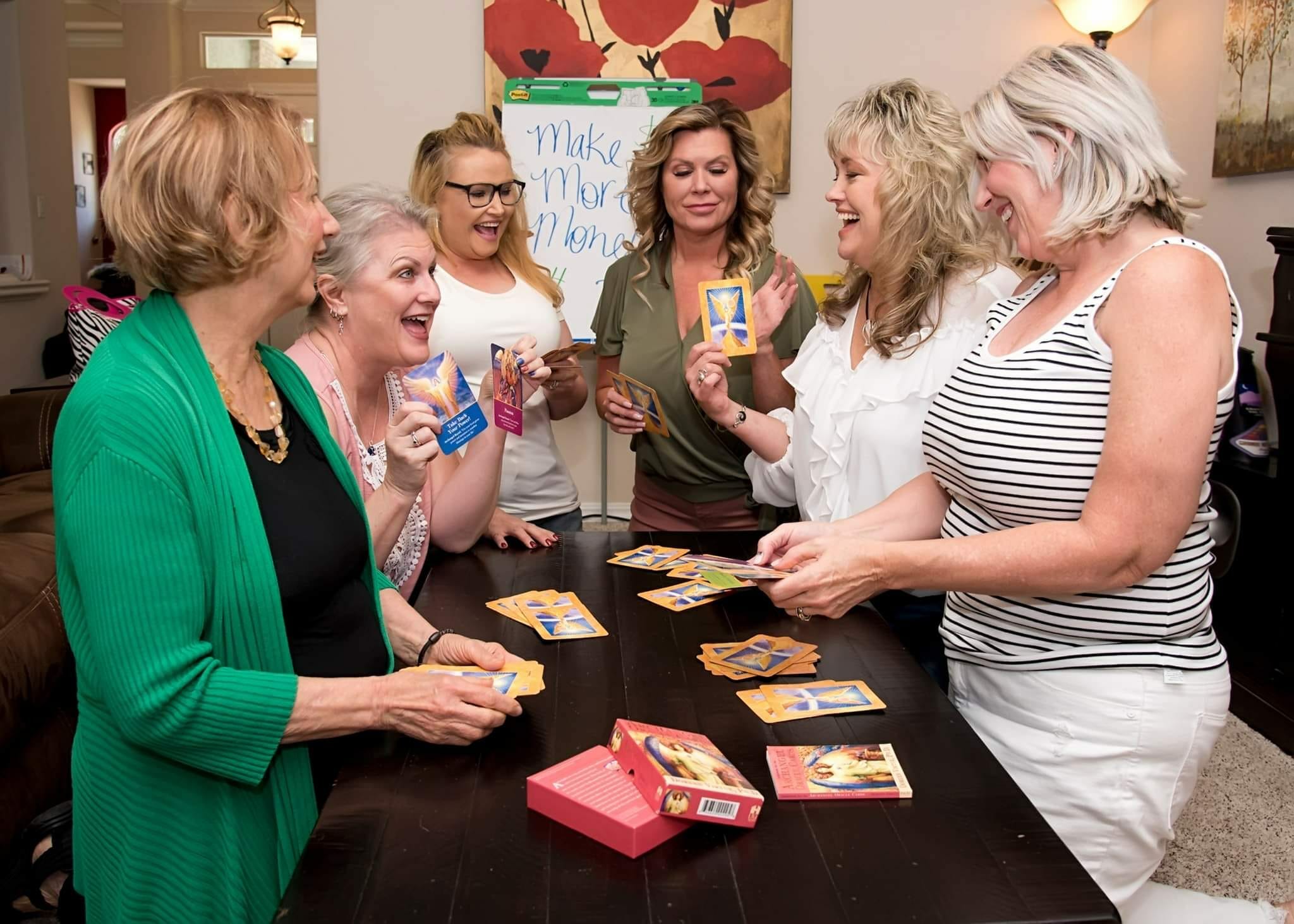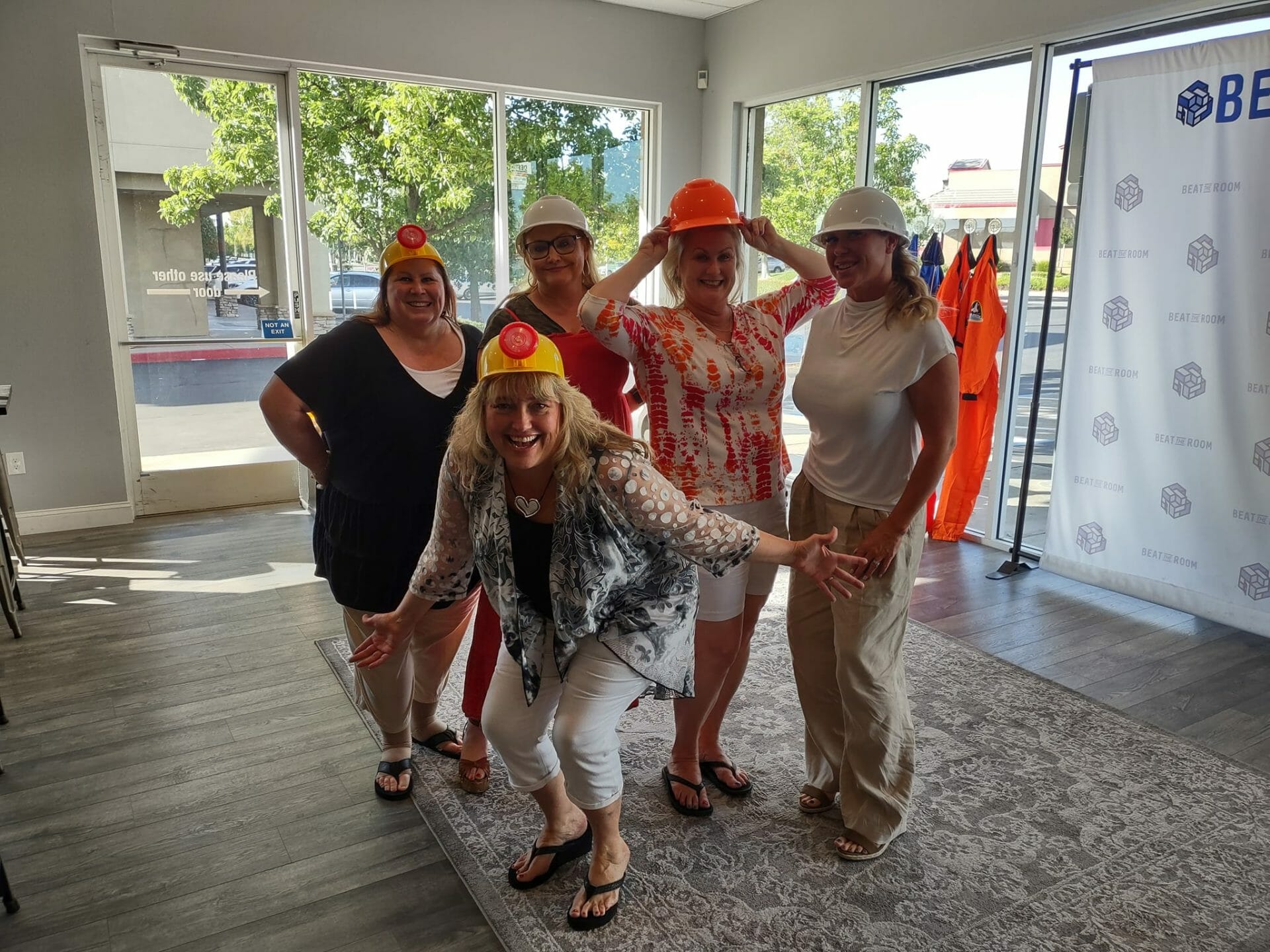 When COVID hit, I was unexpectedly furloughed from two jobs and thrust into a position of uncertainty.  I met Katrina and knew, immediately, she was the one to help me launch the business I've always wanted.  As a Doctorally prepared Nurse Practitioner, I have wanted a business on my own for many years yet unsure where to start.  Katrina has helped guide me from day one!  In four short months, I went from a panic state of, "I'm not working!" to effectively running my own business and generating nearly $5,000 in just one month! Katrina helped me discover my true value and has encouraged me to charge an hourly rate which is definitely what I am worth–which is much higher than being an employee.  Her work has guided me to grow a business very quickly from simply an idea to reality. If you are considering starting a business or looking to take yours to the next level, jump now!  Katrina is the one to jump start your business!  She truly is a gift and is one of the best business decisions I have ever made!
Since working with Katrina… business income more than doubled, confidence skyrocketed and business thriving, scarcity mindset eliminated. I'm working smarter, not harder. I thought a new car and phone were out of my budget… I followed Katrina's guidance and obtained both within 3 months of working with her.
One of Katrina's strengths is that she has the systems you need to automate your business with ease. From sales scripts, to social media marketing plans, to email marketing guides, she has it all figured out for you.
Are you wondering just how much the Jumpstart Your Next Level Mastermind is?
I'll bet you're already thinking "I can't afford it", right?
STOP IT! Stop thinking like that when you don't even KNOW what the investment is!
Look what you're doing, you're self sabotaging yourself… yes, you are.
This a very good deal for the huge amount of entrepreneurial business schooling you're going to get. Joining my Live Big Mastermind is like getting a degree in Entrepreneurship. Do you have one of those? No? Well, then how do you expect to make a whole lot of money doing this if you don't have at least an understanding of the 462 things you need to master as a business owner?
Stop worrying about how much this is, or if you can afford it BEFORE even coming to talk with me. Why would you talk yourself out of it before even finding out more? Yes, this will stretch you but it will catapult you too!
Yeah, this is tough love, I know, but if you're still reading this, then YOU NEED IT. Most of my clients LOVE it when I call them out on one of their limiting beliefs. They also love that I can talk out "what they should say" on pretty much anything they do – on their webpages, videos, speeches, sales calls… everything is recorded.
This mastermind will DRASTICALLY SHORTEN your learning curve and I'll bet I even SAVE you $3,000-$30,000 during the time you work with me because I will make you STOP SQUIRRELING around with so many other unnecessary business tools, software or marketing strategies.
If you're curious and like what I'm saying so far, then have some faith and trust your gut and at least come have a chat with me!
If you're feeling the pull but still uncertain, I promise that you will be enlightened by the process and in most cases, you will know if you are meant to join us.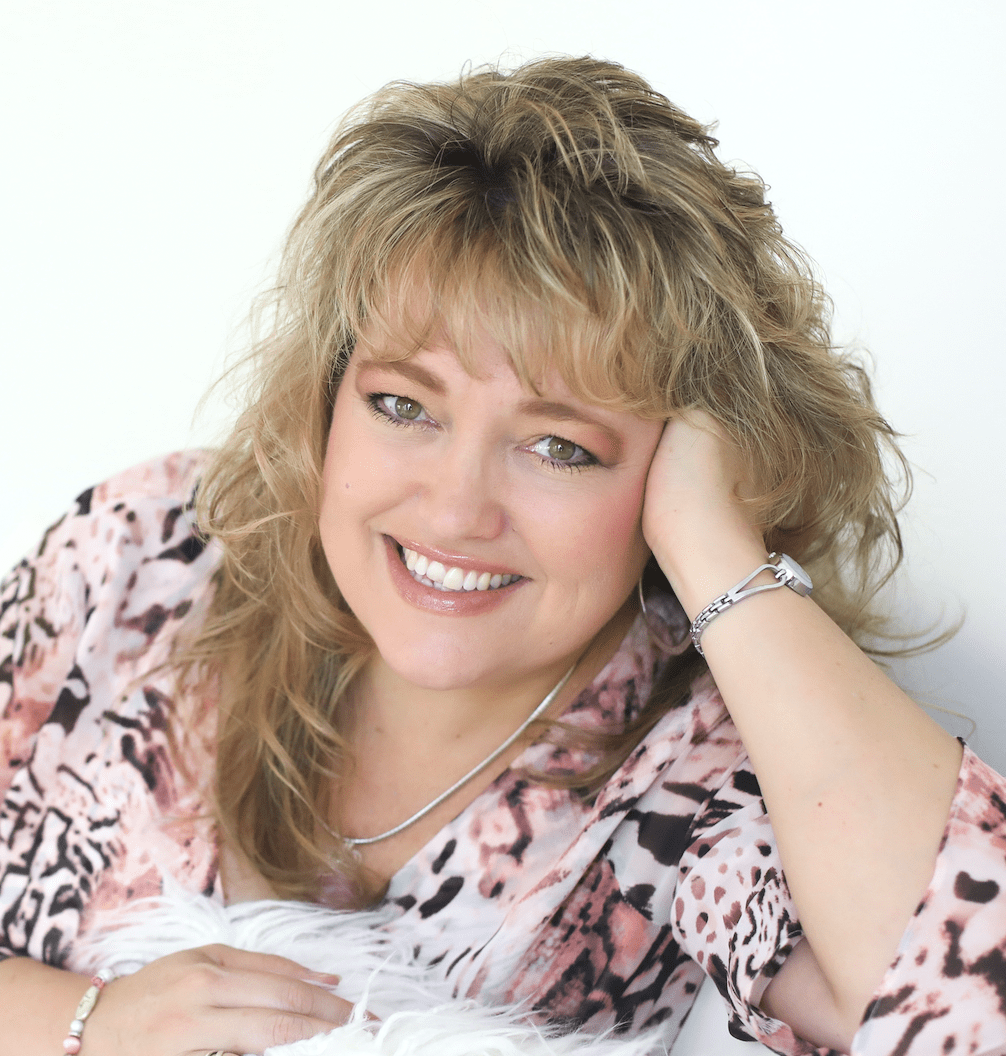 I'm so passionate about helping you build your happiest life ever making a whole lot more money doing what you love!
Without family, friends and loved ones who support you, the business and money isn't as fun or rewarding. If you aren't totally happy in your personal life, we look at that too and see how to improve it – you deserve EVERYTHING your heart desires! (These two, Jason & Riley, are what keep me motivated every day.)