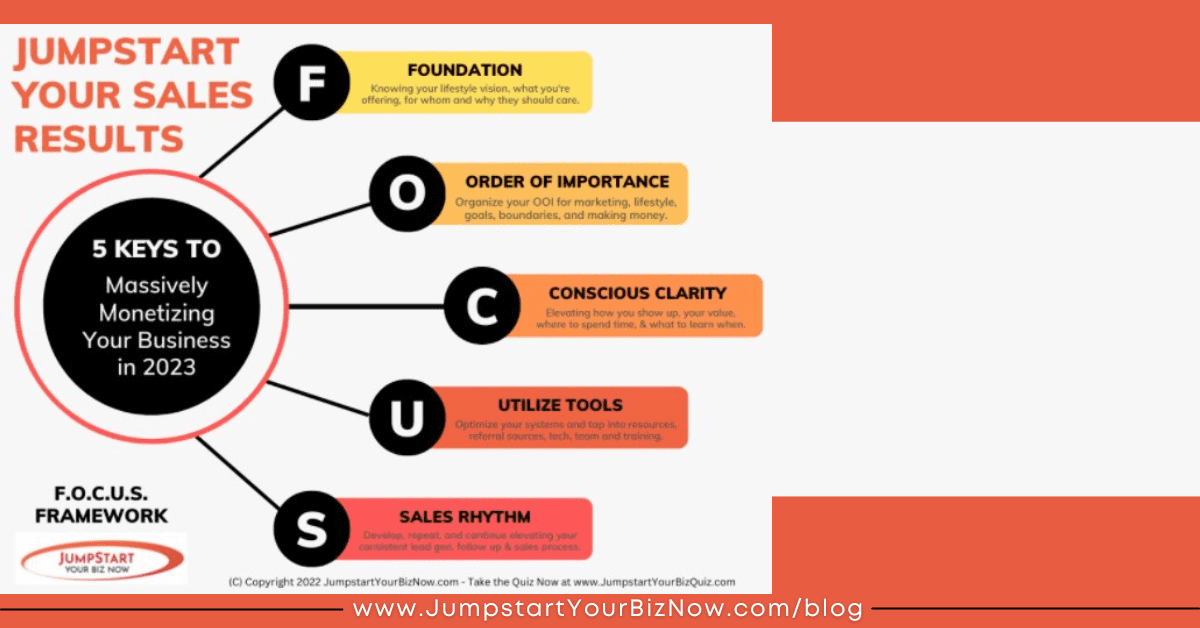 Scale Your Biz & Profit with Ease
Many entrepreneurs make the mistake of skipping over basic and foundational business strategies in hopes of growing their business faster. However, in today's virtual-run business landscape, it's essential to shift what you're doing to stay afloat and open up to learning new skills required for sustaining and thriving. 
UNDERSTANDING AND CHANGING YOUR MINDSET
It's going to take a different belief system altogether to get you to where you want your business to be. If you're currently running your business from a place of scarcity mindset—limited beliefs around what's possible for you—then your business will only grow up until the point where your belief system allows it. It's important to understand that key people, processes, and resources are essential for taking your business up a notch and attracting more customers or clients who are willing and able to pay you what you're worth. 
FOCUS
Many of us try a little bit of everything but don't achieve the consistency or results that we want due in large part because we aren't focused. Spreading yourself too thin will not help you attract ideal customers or clients who see value in what you're offering—and it ultimately won't help you scale your business either. It's important to find one or two target markets that fit well with what you offer before branching out or expanding into other areas. 
Focus on quality over quantity when creating content pieces like blog posts or eBooks—1 high-quality piece will serve you better than 10 low-quality pieces any day

Find ways to segment or personalize your communications with potential customers so they feel like they're part of an exclusive group rather than just another faceless name on your mailing list

Get clear on which revenue streams are working best by evaluating factors like conversion rate and customer lifetime value

Brainstorm creative marketing ideas that will speak directly to people in your target market(s) rather than using a one-size-fits-all approach
All of this can make world of difference in taking your business up a notch while increasing profit margins along the way—with less stress on yourself as the entrepreneur! 
After all, isn't that what we're all striving for? A business that runs itself (for the most part) while continuing to generate consistent income month after month…year after year? 
You can make it happen by implementing some concrete changes within yourself first and shifts within how focus on moving forward with marketing initiatives. All it takes is taking actionable steps each day to move closer to reaching those goals!
Let's make this YOUR BEST YEAR ever!
I know how to show you how to tweak what you're doing to get really BIG RESULTS in the next year! Book a 1on1 strategy call with me here now! Here's to creating and enjoying a life full of lots of Love & Money!
Katrina Sawa, The Jumpstart Your Biz Coach
"Katrina gave me the push I needed to implement changes in my business and helped my marketing take off with her "jump start your business" bootcamp. IF you're not happy with how your business is going, it's not going to get better until you gain the right knowledge and learn the right way to proceed. I had been listening to different teachers, a little bit here and a little bit somewhere else. But no one gave me the methodology Katrina has. Hire Katrina and watch your results!"
"In just 3 short months in your Live Big Mastermind, wow, you helped me get clarity around my entire planning schedule, and how to make sure I keep the balance in my own business and life, especially since that's what I teach. I've simplified my website, and lead generation systems so things run a lot smoother now which is taking a lot of stress out. I've taken advantage of more speaking opportunities, online summits and am collaborating a lot more with other experts that are growing my reach tremendously. Plus I finally created and launched the high-end mastermind that I have been called to lead for years now and filled it with 5 new people in 30 days! I can't wait to see what else we create as I'm on target for my best year yet!"
Get Started Today
Sign Me Up!
Sign Up Now to Receive My Email Newsletters, Video Tips, Articles, Advice, Free and Paid Events and Opportunities, Plus, Tools and Resources to Grow Your Business Every Week!