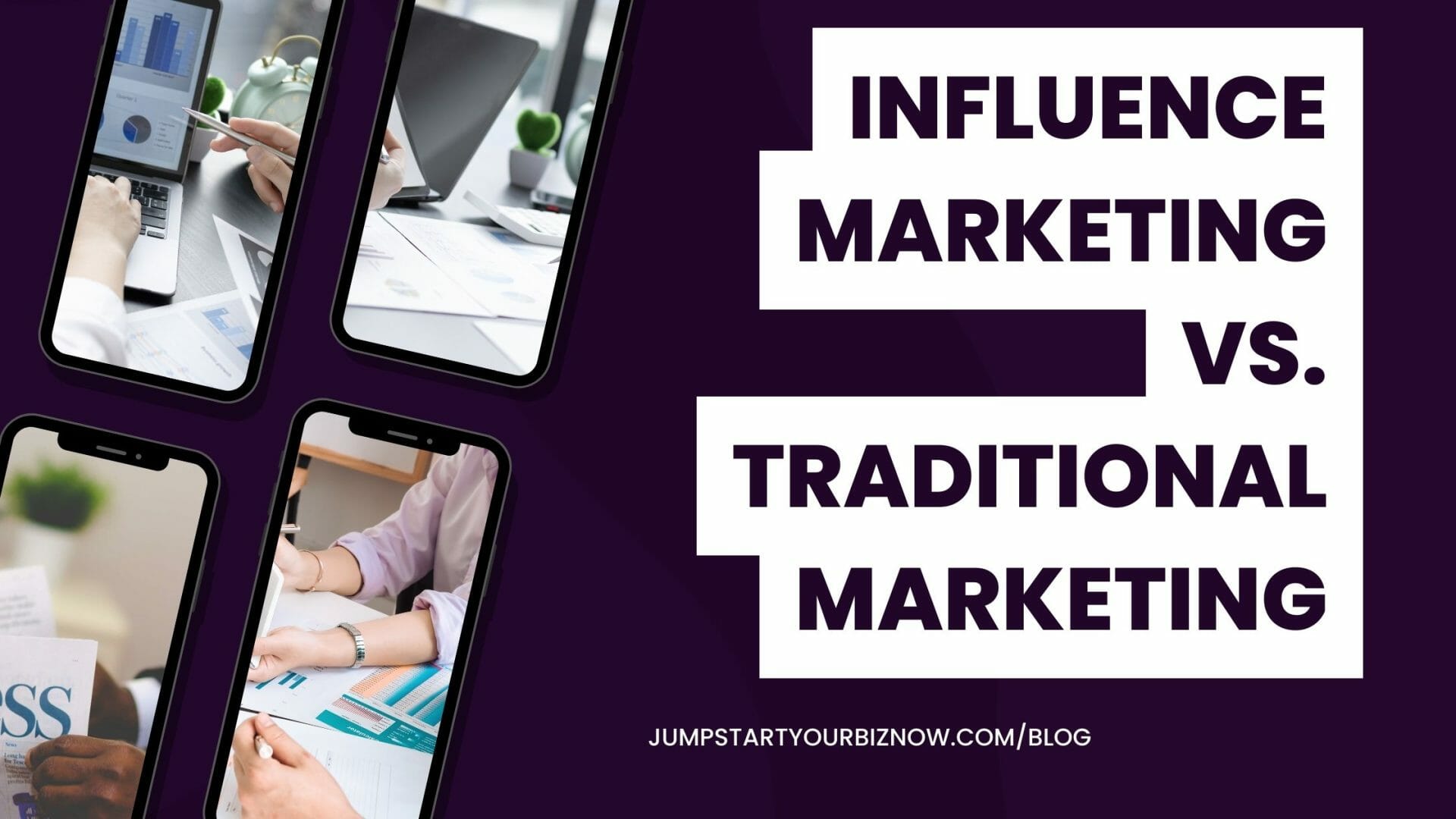 Influence Marketing vs. Traditional Marketing – What You Need To Know
I was thinking about something this morning while getting ready for my day… that marketing has changed a LOT since I started this business!
How to market, what to say or not say… heck, it's kind of like life these days, you never know how to be "completely PC", right?
I was thinking that these days it's more about being an influencer with the buzz of getting followers on TikTok, Instagram and how random people become superstars just by sharing their opinions (or dancing), it's crazy, right?
Yet those of us not doing that are still doing some of the same old things to get the word out about our businesses…
I see some BIG differences between Influence Marketing and Traditional Marketing. 
Let me know if you agree?
Influence marketing is what happens when you're being a good (or bad I suppose works too LOL) influence and people follow you. They want what you've got based on how you're showing up in the world, how you're sharing your expertise, and how generous or vulnerable you are in the process.
This is something I'm starting to lean into myself just in the last 3 or so years I've changed a lot about the way that I market and how I'm "BEing" in the marketplace.
And when I say marketplace, I'm talking about our world where we're being seen: on social media platforms, on zoom calls, at live events, and even the videos that we produce. Wherever and however you are visible means you are creating some sort of influence.
And when you focus on influence marketing instead of the traditional marketing approach that you may have been taught, I'll bet you see much bigger results!
Let's face it, I grew up listening to Zig Ziglar and Brian Tracy and how those two taught sales and marketing.
Brian Tracy was very much the traditional sales guy and had the traditional sales approach and methods such as my favorite "This or That Close"!! I followed this approach for many years from my part-time jobs working in the mall in High School to restaurant jobs and even the corporate positions I held.
Enter in the Zig Ziglar approach with "the giving to others and serving others first" approach because that's the way you'll get what you want. It was because of that, that I turned into more of a consultative salesperson in my advertising job that I had 22 years ago.
I continue to learn and evolve my own marketing and sales strategies, and approaches because I believe you must stay in touch and visible in today's business arena. 
So, where the influence comes in is more about how you're being than what you're doing.
It's being that role model that your ideal clients seek to emulate.
It's being that innovator that follows new trends and forages new trails.
It's being that motivator that inspires followers and fans into action.
In your marketing however, establishing credibility and influence with your unique brand, message, and personality it's about making people want what you've got.
Whether it's wanting the lifestyle that you've created and the "learning how to get to that"
Or it's wanting your actual products programs or services
You have to make them want what you've got. You don't just tell them what you have and ask them to buy, instead you entice them and tell stories to simply share why they would want it. (without telling)
Are you doing this? Or are you stuck in traditional marketing approaches?
I'd love to help you with this myself one-on-one if you want to reach out and schedule a call!
I also want to invite you to a FREE CALL this Thursday where you'll learn a lot more about influence and how it pertains to more profit in your business. 
My friend Teresa de Grosbois is co-hosting a free call with me about influence and how you can really transform what you're doing to become a bigger, more influential expert in your subject matter, and the marketplace. Teresa also happens to run the EBC, The Evolutionary Business Council, who's #1 goal is to help more thought leaders expand their reach.
Wanna come? Want to learn more about how influence can bring in more profit? Want to also learn about an organization that might help YOU leverage what YOU'VE got too? Great – join us!!
Registration page and info is here!
Meanwhile, keep tweaking what you're doing to be better at making people want. Keep sharing vulnerably with those watching you and watch how different the response can be.
The problem is often not going "DEEP enough" with people… holding back or refraining from sharing too much of yourself and your inner most feelings, emotions and even mistakes. They will love you MORE, the more you share!
1.
If you want to find out how I can help you and what options you might have (there are many you know and yes you can afford it!), sign up to talk with me, I don't bite! You might be pleasantly surprised at what we talk about on our call too because I always end up giving people clarity no matter what. I can't help it.
2.
I have my comprehensive Jumpstart Your Sales Training that walks you through all of this too, with strategies for sales online, on your website and in 1on1 sales conversations – both. With a deep dive call just for handling concerns and objections!
3.
I also have a short, introductory Client Attraction Training too where I walk you through how to funnel more ideal prospects into your list, nurture them to take them to a next step.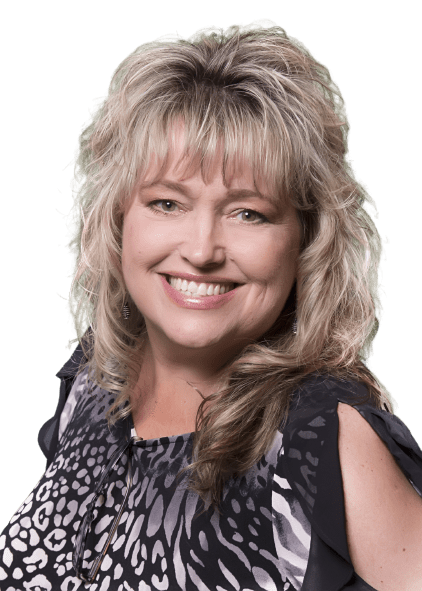 Let's make this YOUR BEST YEAR ever!
I know how to show you how to tweak what you're doing to get really BIG RESULTS in the next year! Book a 1on1 strategy call with me here now! Here's to creating and enjoying a life full of lots of Love & Money!
Katrina Sawa, The Jumpstart Your Biz Coach

"Katrina gave me the push I needed to implement changes in my business and helped my marketing take off with her "jump start your business" bootcamp. IF you're not happy with how your business is going, it's not going to get better until you gain the right knowledge and learn the right way to proceed. I had been listening to different teachers, a little bit here and a little bit somewhere else. But no one gave me the methodology Katrina has. Hire Katrina and watch your results!"
"In just 3 short months in your Live Big Mastermind, wow, you helped me get clarity around my entire planning schedule, and how to make sure I keep the balance in my own business and life, especially since that's what I teach. I've simplified my website, and lead generation systems so things run a lot smoother now which is taking a lot of stress out. I've taken advantage of more speaking opportunities, online summits and am collaborating a lot more with other experts that are growing my reach tremendously. Plus I finally created and launched the high-end mastermind that I have been called to lead for years now and filled it with 5 new people in 30 days! I can't wait to see what else we create as I'm on target for my best year yet!"
Get Started Today
Sign Me Up!
Sign Up Now to Receive My Email Newsletters, Video Tips, Articles, Advice, Free and Paid Events and Opportunities, Plus, Tools and Resources to Grow Your Business Every Week!