Client Attraction & Sales Strategy for Entrepreneurs
One of the biggest problems I see with the entrepreneurs I'm speaking with on a daily basis: clients, prospects, people on networking events and calls…
Not enough clients. Can't find enough people to buy what you've got to offer.
Is this a common concern for you as well? If so, this email is for you.
A lot of my clients report in that they're "doing all the things":
Speaking
Networking
Posting
Videoing
Direct messaging
Offering
And maybe some follow-up and nurturing of interested people and their email list.
But if you're doing all the things and you're still not seeing clients click and buy, sign up for free call with you, or invest in you when you do have a call with them, then what are you doing wrong?
Well depending on what you're trying to get them to do or buy and how there could be many things that you want to focus on, such as:
You may not be saying what they're interested in hearing. That means you're messaging could be off. The initial messaging to get them to pay attention, or click a button, or schedule a call, whatever you're saying might not be hitting they're hot buttons or pain points.
If the goal is getting them to click and buy from a web page, first you have to look to see what the traffic is like? You have to make sure you have analytics on the page so you can track visitors, length of stay, and clickability. Otherwise you don't know who's coming, if they're coming, and how long they're staying and reading. That's if you really want to know what's working and what isn't.
Then, if they're not staying long on a page you want to look at the copy on that page because it's not holding their attention, grabbing their attention in the first place and or giving them all the details of what they need to know in order to make a buying decision. You also have to establish a lot of trust on a web page these days and many people leave off things like addresses, phone numbers, who owns this site, believable testimonials, refund policies, even just wording that makes people want what you've got. There's a lot that could be wrong with a web page and you may not even know if you're not a marketer.
Often times in the marketing process entrepreneurs make it hard for people to find the details, and or know what to do next. You have to make it easy for someone, you have to spell it out for them, and you have to talk to them like they're five years old because everybody is super busy and they don't have time to decipher or figure out for themselves what to do.
When you actually do get someone into a sales conversation, one on one, if they are not making a positive decision to invest with you in one of your products, programs, or services then the problem could be one of the following:
You're not clear exactly on your offerings or price and it shows. They're confused on what you do and not sure what you're offering.
You jump the gun too early on a call giving the price before trust, value and vulnerability is established.
You don't go deep enough in the conversation to really have someone feel the pain that they're in around the problem you're trying to solve. Lots of people don't like to get into that deep conversation, show vulnerability, or poke people's pain points but that's where they have to get to in order to really want to make a bigger investment to solve that problem.
Maybe you have the wrong offer? And you're not easily able to pivot on the spot when you're talking to someone or create something on the spot that will fit them better than what you normally sell.
Many people also don't dance well with concerns, meaning handle objections that prospects bring up. Lots of what people bring up are just excuses design to have you stop asking for the sale. But when you know sales is service then you want to push harder and continue asking them in different ways. After all, they came to you for a solution to a problem that they really do want so don't give up so easily when they give you their first or second excuse. Maybe they just aren't trusting of you just yet or maybe they need a smaller offer to try you out first? You have to be open to options.
Another thing I see often is people who don't like to make offers in person because it's uncomfortable for them is they send proposals for quotes via email instead of scheduling a second call to discuss options. If your prospect doesn't buy the first call around, you schedule a second call after giving them a couple days or a week perhaps to think about it. If they book that second call they're interested but don't go emailing them all the pricing or it's too easy for them to just reject your offer via email. Many people are scared to invest.
Additional things that may stop you from attracting clients and or making sales have to do with:
Your limiting beliefs. Do you believe you're worth someone investing thousands of dollars on? Do you have a fear of investing in yourself? If you're resistant to investing in yourself a lot of times you'll attract the same types of people.
Do you have the thinking that sales is bad? That it's salesy and yucky? Do you have any belief at all that selling is in authentic for people don't like it?
Do you often give too much away?
Your own beliefs could be blocking you from making more money, you know? This is very common and why mindset coaches exist a good business coach will focus on this stuff as well as the practical tactical what to do and how to do it
And if you don't address this stuff you could go on and on for months or years with little success. What happens then? Do you have to go back and get a job?
So, what do you think about all of this? Where do you think the holes and opportunities are in your marketing and sales process?
How will you figure out how to improve on any or all of these areas?
The best way of course is to hire a coach to work with you to improve all of this, you have to be consistently honing your marketing and sales skills and approach.
What else is there to do?
You're not going to get better on your own without guidance and tips on how to change your messaging, offers, sales conversations and follow up. These are skills I've had to learn just like my mentors and all of my clients. Investing in marketing and sales training and coaching is an investment in your business for the future and all your future profits and sales.
I can help you with this. This is a big part of what I do with my clients because everyone needs more clients and it's usually always in the messaging, the web copy, the wording of what you're saying, the offers, and the process that you're taking people through that is preventing you from getting more clients consistently. And I am FANTASTIC at sharing exactly what YOU NEED TO SAY in all of these areas, I talk through this all with clients, you record me and you're done!
Here are 3 ways to get started now… pick one!
If you want to find out how I can help you and what options you might have (there are many you know and yes you can afford it!), sign up to talk with me, I don't bite! You might be pleasantly surprised at what we talk about on our call too because I always end up giving people clarity no matter what. I can't help it
I have a sales training that walks you through all of this too, it's cheaper than one-on-one with me IF you will do it? If so, great, go here!
If you're not seeing as many clients come in as you would like, or you're not seeing the revenue that you want then we need to look at your programs and pricing, then hone your sales and marketing skills and even potentially get you an assistant or more systems to manage some of this or you're going to be out of business really fast!
Have questions? Reach out! I want you to build your happiest life and most successful business ever, that is my goal…. always. 
1.
If you want to find out how I can help you and what options you might have (there are many you know and yes you can afford it!), sign up to talk with me, I don't bite! You might be pleasantly surprised at what we talk about on our call too because I always end up giving people clarity no matter what. I can't help it.
2.
I have my comprehensive Jumpstart Your Sales Training that walks you through all of this too, with strategies for sales online, on your website and in 1on1 sales conversations – both. With a deep dive call just for handling concerns and objections!
3.
I also have a short, introductory Client Attraction Training too where I walk you through how to funnel more ideal prospects into your list, nurture them to take them to a next step.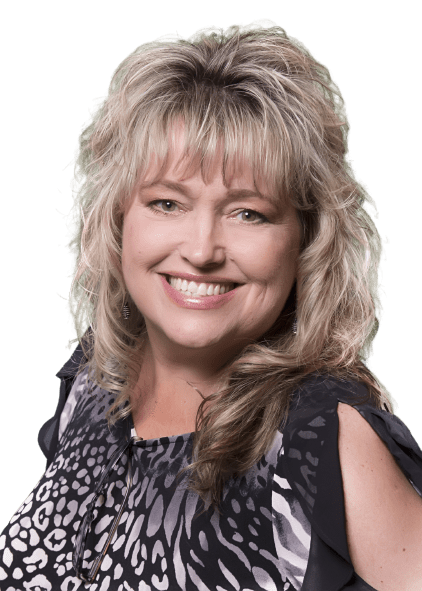 Let's make this YOUR BEST YEAR ever!
I know how to show you how to tweak what you're doing to get really BIG RESULTS in the next year! Book a 1on1 strategy call with me here now! Here's to creating and enjoying a life full of lots of Love & Money!
Katrina Sawa, The Jumpstart Your Biz Coach

"Katrina gave me the push I needed to implement changes in my business and helped my marketing take off with her "jump start your business" bootcamp. IF you're not happy with how your business is going, it's not going to get better until you gain the right knowledge and learn the right way to proceed. I had been listening to different teachers, a little bit here and a little bit somewhere else. But no one gave me the methodology Katrina has. Hire Katrina and watch your results!"
"In just 3 short months in your Live Big Mastermind, wow, you helped me get clarity around my entire planning schedule, and how to make sure I keep the balance in my own business and life, especially since that's what I teach. I've simplified my website, and lead generation systems so things run a lot smoother now which is taking a lot of stress out. I've taken advantage of more speaking opportunities, online summits and am collaborating a lot more with other experts that are growing my reach tremendously. Plus I finally created and launched the high-end mastermind that I have been called to lead for years now and filled it with 5 new people in 30 days! I can't wait to see what else we create as I'm on target for my best year yet!"
Get Started Today
Sign Me Up!
Sign Up Now to Receive My Email Newsletters, Video Tips, Articles, Advice, Free and Paid Events and Opportunities, Plus, Tools and Resources to Grow Your Business Every Week!