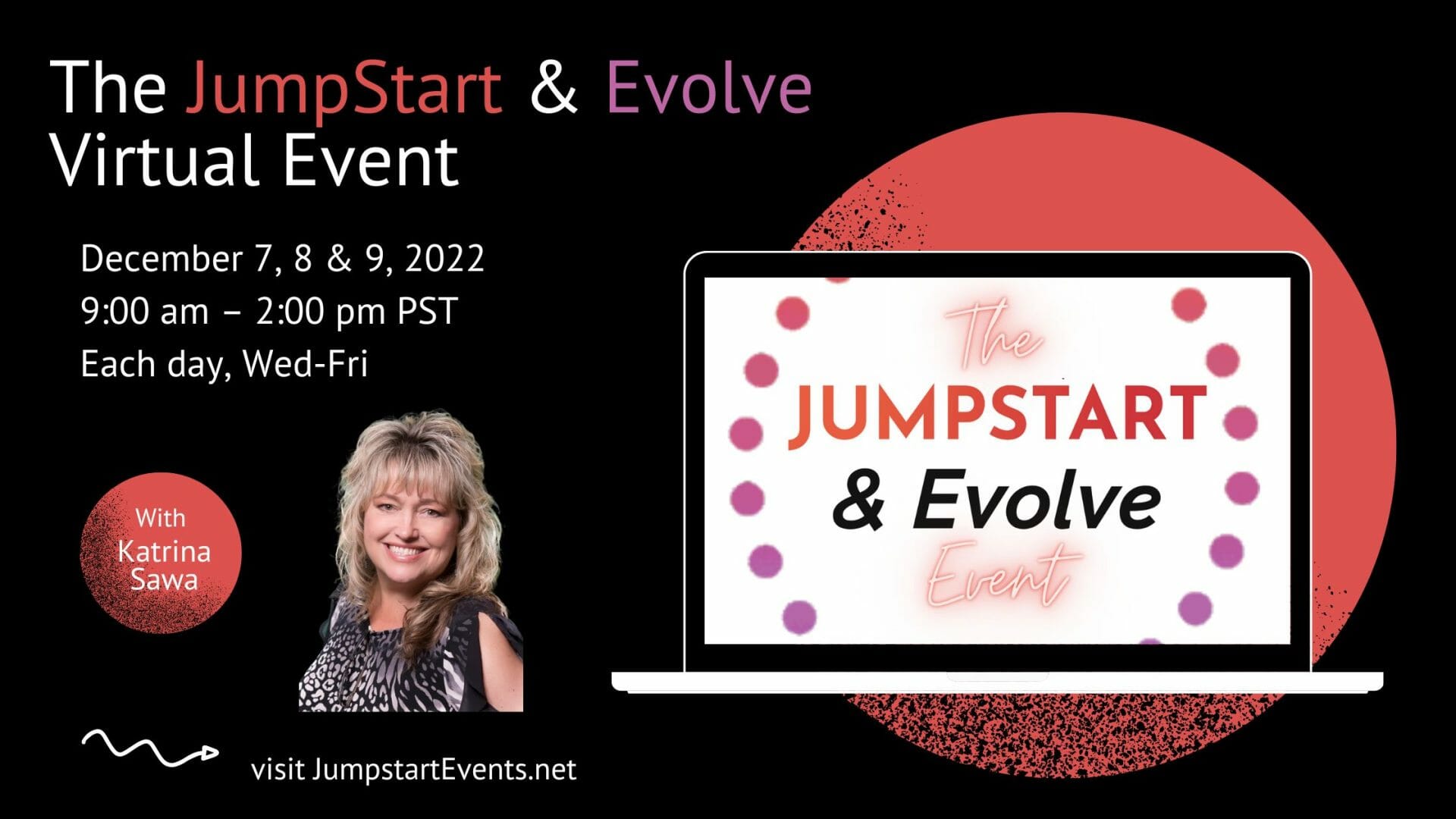 Are YOU ready to UPLEVEL?
Are YOU ready to UPLEVEL your ability to get more clients to say yes?
How about just evolve a little bit, tweak a few things to get better exposure or response? Or how about getting a big jumpstart in some area or another that will help you grow your business faster? 
Not everyone is trained in sales like I am, I get it. But it CAN be learned… you CAN improve your ability to close more clients into your programs you know? 
But you have to work on it.
You must practice.
And most of all, you must know WHAT WORDS to use in the process.
You must learn WHAT QUESTIONS to ask.
How to intuitively listen for the "hidden responses" that give you the fuel to aid people in taking advantage of your amazing programs, products and services!
I know the words and I give them to you in my Jumpstart Your Sales Training that you get FOR FREE (a $297 valued program) when you register for my November NEW Jumpstart & Evolve Virtual Event. 
It's time to invest in the RIGHT training and event that will show you exactly WHAT you need to do to transform your business quickly so you can stop spinning your wheels. 
Attend Jumpstart & Evolve November 9, 10, & 11!
This event will be similar to the ones I've held in the past – not the multi-speaker ones, but this event is all me focused on YOU, client examples, real nuts and bolts training, hands on laser coaching, and one outside speaker all about list building and lead magnets…  and I'm capping it at 100 people.
So, now's your chance to reserve your seat, block your calendar and be prepared to JUMPSTART &/OR EVOLVE any or all the following… Your:
Clarity with your offerings, what you're selling
Marketing, how you'll get exposure, visibility and clients
Sales processes, ability to attract and convert
Systems, structure, organization and efficiency
Confidence in your value, pricing and worth
Technology, team and expenses
Events, webinars, calls and video strategy
Understanding of how to spend your time each week
Money goals, passions, purpose and beliefs
Client's clarity around what you do and their WANT
Strategy around speaking to grow your business
Ability to dramatically increase and sustain consistent cash flow
Read the webpage, watch my video explaining who this is for and what you'll get out of it… even if you have other mentors or coaches, no one goes through everything you need to do like I do so you can get a better understanding and CLARITY on what you need to do to grow and scale your business quickly.
Oh, and another one of the BONUSES when you register is you'll receive the following 17 templates:
Sales Conversation Outline
Speaker Sheet Templates
Marketing Checklist
Launch Sequencing Template
List Building Cheat Sheet
Content Creation Idea List
Follow Up Marketing Flowchart
Funnel and Lead Magnet Page Examples
Website Must-Have Checklist
Video Marketing Checklist
Money Goal Worksheet
Order Form Templates & Examples
Tip Sheet for Vendor Displays
Podcast Start-Up Worksheet
Social Media Messaging Blurbs
Zoom Blurb Template
Follow Up Emails and Autoresponder Examples
This is the One Event Where You Learn It ALL!
This event is where you'll learn EVERYTHING you need to do currently to make money with your business. Instead of attending a gazillion events where you learn one thing at a time, then struggle implementing it all, especially if there are competing suggestions… INSTEAD, attend this ONE event where I will make it SIMPLE for you to KNOW EXACTLY what to do, where to spend your time, energy, focus, and more.
Register this week and you can dive into my Sales training to close more conversations too… why wait? (3 bonuses for those who register)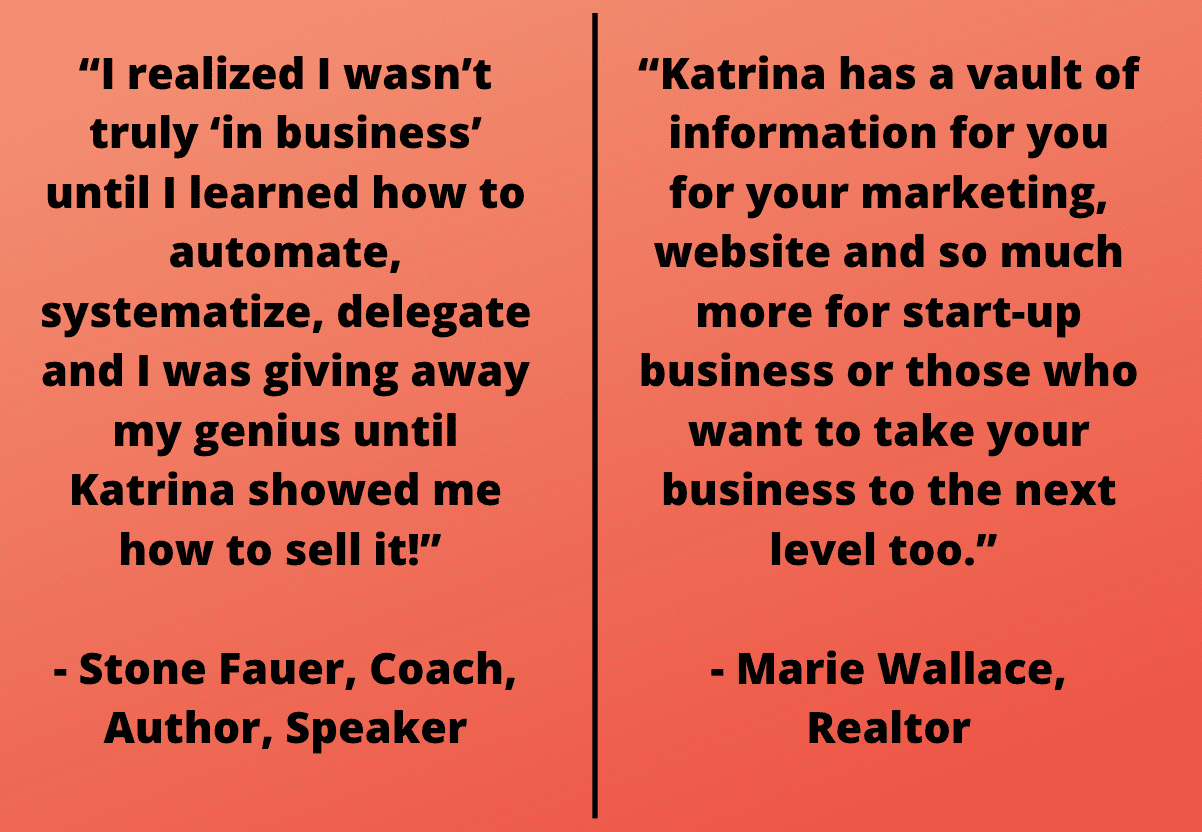 Become a Partner
By becoming a Partner Affiliate today, you enjoy the following benefits:
• 50% Commission on Regular Priced Tickets
• 5-10% Commission on Coaching Upsells
• You get a FREE ticket to this event when you refer 3 paid participants
• You get 10 min STAGE TIME during this event with 5 or more paid participant referrals
• Bonus 1on1 call w/ Kat for 10+ paid participant referrals.
Click to sign up for free and learn how.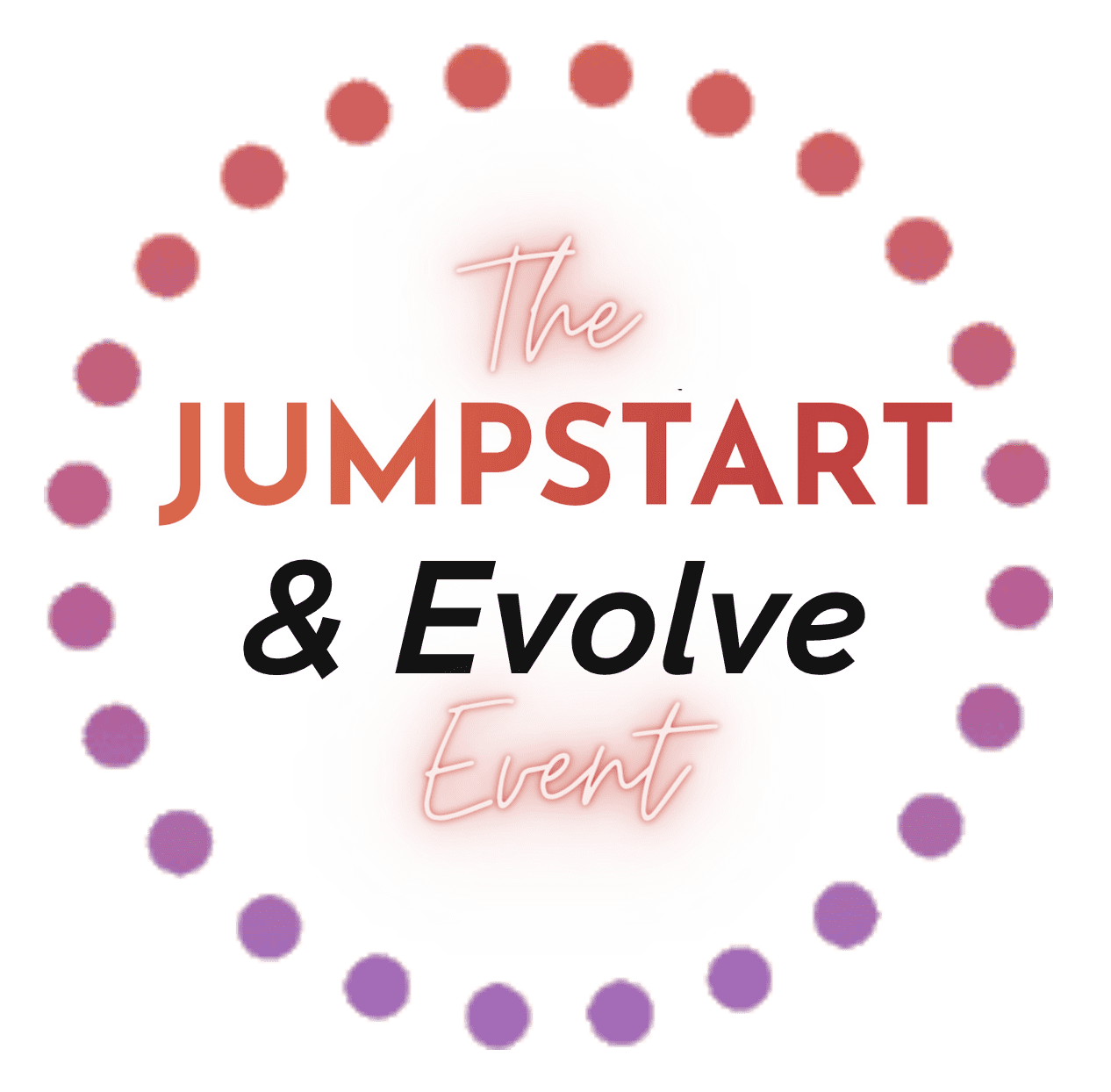 "Katrina gave me the push I needed to implement changes in my business and helped my marketing take off with her "jump start your business" bootcamp. IF you're not happy with how your business is going, it's not going to get better until you gain the right knowledge and learn the right way to proceed. I had been listening to different teachers, a little bit here and a little bit somewhere else. But no one gave me the methodology Katrina has. Hire Katrina and watch your results!"
"In just 3 short months in your Live Big Mastermind, wow, you helped me get clarity around my entire planning schedule, and how to make sure I keep the balance in my own business and life, especially since that's what I teach. I've simplified my website, and lead generation systems so things run a lot smoother now which is taking a lot of stress out. I've taken advantage of more speaking opportunities, online summits and am collaborating a lot more with other experts that are growing my reach tremendously. Plus I finally created and launched the high-end mastermind that I have been called to lead for years now and filled it with 5 new people in 30 days! I can't wait to see what else we create as I'm on target for my best year yet!"
Get Started Today
Sign Me Up!
Sign Up Now to Receive My Email Newsletters, Video Tips, Articles, Advice, Free and Paid Events and Opportunities, Plus, Tools and Resources to Grow Your Business Every Week!