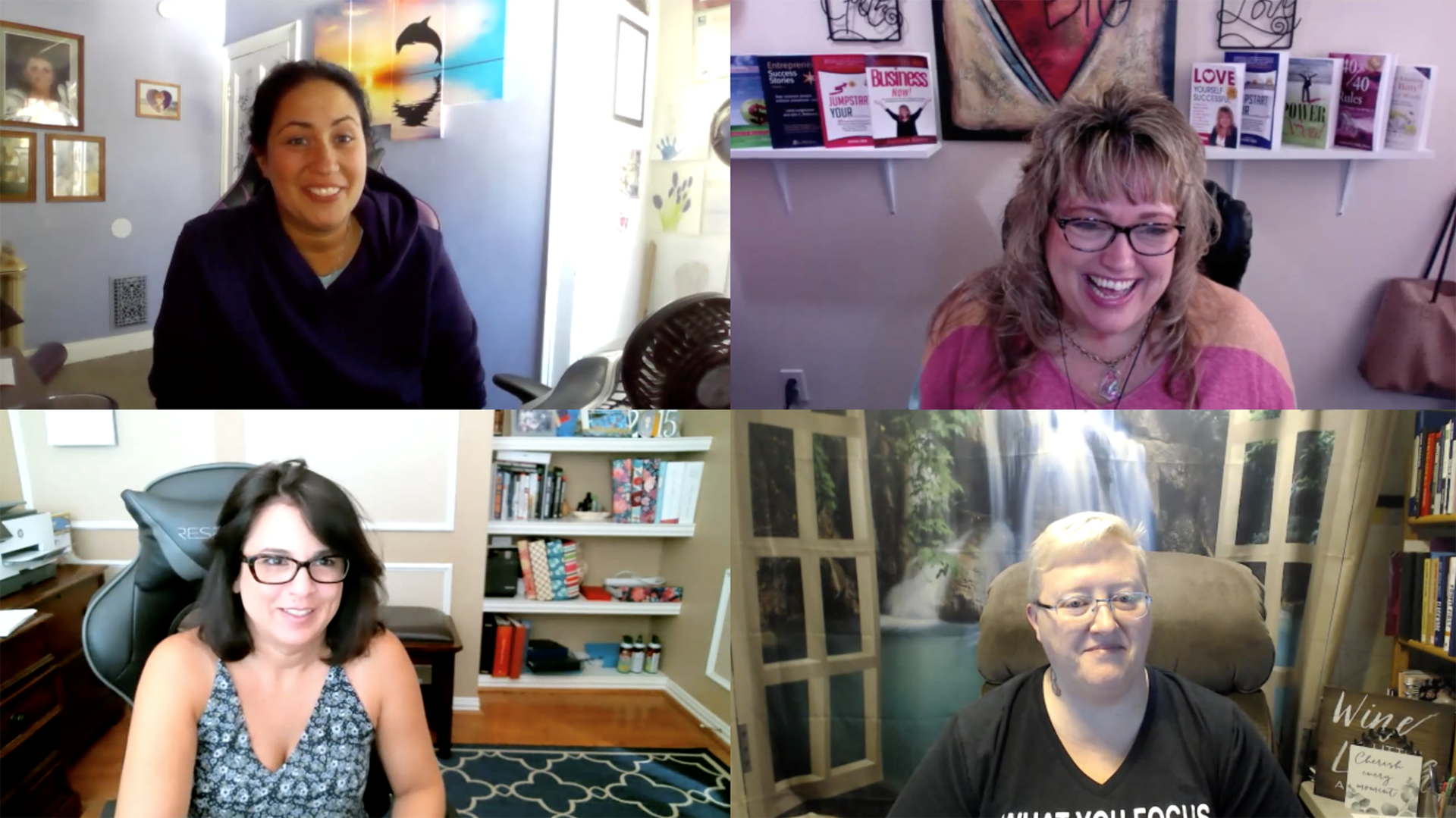 This past week, I hired a new OBM (Online Business Manager) for my company and boy am I excited what things I'll be able to get off my plate now! Now I have 3 fully capable people that do things regularly for me and I'm sooooo darn excited for the future. (Yes this is all of us yesterday on zoom.)
My team is also expediently working on building out my new website… we're rebranding in the process we decided. Instead of just putting up a new but "same" website (since mine went down over a week ago in case you didn't see the last couple emails), we're doing it up right.
The new website is being built here, with new pages being added every day. Take a look!
The links you may have for JumpstartYourMarketing.com aren't working at the moment but we are going to try to forward them at some point. Regardless, there may be a few "extra emails" being sent out to those of you who have access to some of my programs, products, events and resources. I want to make sure you have the NEW LINKS for those things so you can continue to have access. So please pay attention and I'll try to identify clearly in the subject lines what each email is for. Thank you for your patience!
Ready to finally build a business you love making a LOT more MONEY? Then do one of 2 things today while you're here to take that NEXT STEP!
1) Become a member in the Int'l Entrepreneur Network – this community is over a 100 members now and is a great place to get feedback on your business, ideas, resources, joint venture partners, clients even too and the opportunity to promote your business! For just $7/mo you'll get access to 3 zoom group mastermind calls every month – yes, this is amazing and inexpensive, I know! No catch!! My mission is to help thousands inside this community, please join and learn what you need to know to grow your business smarter not harder. CLICK HERE FOR INFO AND TO ENROLL www.iEntrepreneurNetwork.com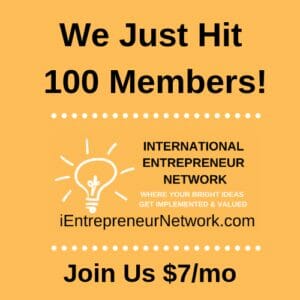 2) Come have a conversation with me… trust me, you DO NOT NEED TO BE "READY" before doing this, in fact it's better if you aren't! I save thousands of entrepreneurs every year, thousands of dollars and months or years of time in the first stages of your business because I give you the "reality check" of what you need to know, learn, or implement in order to make more money FAST. Sign up here now so we can get you on the schedule, I only have time for about 5 people every month as I travel a LOT. www.AskKat.biz
Here's to creating and enjoying the business and life of your dreams!

Award Winning Speaker, Jumpstart Your Biz Coach
& International Best-Selling Author with 10 books
Contact me anytime!
Office Landline: 916-872-4000
Email: katrina@jumpstartyourmarketing.com