The eWomenNetwork Annual Conference last week in Dallas, TX was off the hook exciting, energizing and (expensive!)…read on, you'll see what I'm talking about!
First of all, for all my eWomen Friends: Let me say what an amazing weekend we had!
For those unfortunate souls who weren't able to attend this year – OMG! You must, must, must join us next year – go buy your tickets now! Many of us can't even put into words WHY you must attend but if the sign of us signing up for next year at this year's conference (for hundreds of people) isn't proof enough, then I don't know what is! Go to https://www.ewomennetwork.com/
I don't know about you but clearly I made some remarkable shifts in my business (and my life and mindset too!) during my experience in Dallas this year (and I've got video to prove it! scroll down for that)
In case you forgot who I am, let me refresh your memory…..
Let me tell you what happened. Each year Sandra and Kym offer these amazing trips and adventures during the conference to all over the world – New York, Bamff, San Fran and even foreign countries. Two years ago I wanted to go on the trip with Sandra and one of her Millionaire Girlfriends plus 10 other eWomen members to New York but the price tag was a hefty $7,500!!!Two years ago, it was a sign up and they'll let you know if you got the trip type of thing but I couldn't even figure out how I would pay to do that, even though I wanted to go so bad and I KNEW it would be an awesome opportunity to network and make connections with women all over the country!
So, I let it slip me by and regretted it all year long.
Then last year they changed the format to a LIVE AUCTION format for the trips at the Gala in front of 2000 women. I had come prepared last year though with about $10,000 in room available on my credit cards in case she offered a trip to New York again; I wasn't going to let it slip me by again!
But in 2007, last year, I'm not really sure if there was a New York trip or what happened but it didn't matter because all of the trips went for huge amounts of money; I don't even remember how much they went for but they were all way over my $10K budget or they didn't feel like the right fit for me – one way or another, I didn't get a trip last year either.
So this year, they told us what trips they had on the website before we even got to the conference. I looked them over.
one was a pro bowl football trip of some kind to New York (but football??), hotel, air, show tickets, etc
one was a trip to Estee Lauder studios and a pampering trip in New York, makeover, shopping, hotel, air, show tickets, etc.
one was a trip to the CNBC studios and time with Donnie Deutsch, star of The Big Idea show, Hearst Publishing, hotel, air, show, etc.
and the last one was a trip to the Emmys, limo, red carpet, photo shoot, dinner with the Yanceys, hotel, air, etc.
But none of these really called out to me regardless of the fact that 3 of the 4 were in NY! I decided to wait until I got there to see what would happen.
Let me preface this with saying that –
THE REASON WHY I WANTED TO DO A TRIP:
Was NOT for the pampering, shopping or sight seeing — it was purely for self promotion, exposure and connections I could make to further my business before, during and after the trip with whomever I came in contact with. This is a BUSINESS DECISION AND BUSINESS INVESTMENT.
Let me also preface this story with saying that
I was also up for the Matchmaker of the Year Award – I was 1 of 6 Finalists
and very proud to be among such other great networkers and connectors across America! I did not win this award unfortunately but….that made me even more determined to frankly…figure out how to get some 'stage time' during the gala that night!
So, the live auction came up, they started with the pro bowl trip which went for a steal by the way – a trip to NY and Hawaii for only $8000 or something crazy like that.
Anyhow…they kept going and the bids went up and up and up….the CNBC I think was one of the last ones and I almost bidded on that one since it had to do with getting in front of great media contacts and that's how you get noticed….but something didn't feel right. (maybe it was the $32,000 it ended up going for – to my new friend Sheila Stewart by the way, you go girl!)
A couple other packages, people would keep bidding it up and then Kym and Sandra would pull the potential winners on stage to ask if they wanted to share the package instead of taking their significant others or whatever plus they kept throwing in other add ons to the packages when the bidding got good so I knew this would be what happens each time.
So, that was it. The auction was over (so I thought) and I hadn't bidded for anything and wasn't going anywhere yet again….
OPRAH'S FACE APPEARED ON THE BIG SCREEN!
Yep, it was a surprise package trip to Chicago for a chance to meet OPRAH! They rattled off the perks and details of the trip but frankly I wasn't much paying attention at that point because I already had my hand up with my program in it ready to bid my $10,000!!!!
Oh, this package quickly went from $10K, to $15K, to $20K, to $25K…and it kept going, and going and I kept bidding and bidding…..not even really thinking HOW I WOULD GET THE MONEY but thinking that this was the opportunity of a lifetime and something in my gut told me I had to keep going….
I HAD TO WIN THIS PACKAGE!
The Oprah trip was for 2 people and there was this other woman waaaayyyyy across the room from me also bidding and she kept bidding against me – we'd go in $2K increments and this went on for about what seemed like 30 minutes but I'm sure it was only 4 or 5 or so I guess.
So, it got up to freakin' $65,000 – can you say OH MY GOD!
It was all a blur to me frankly but I was thinking to myself – bring us up on stage and negotiate dude! I didn't need to take anyone else and was totally open to going with the other gal bidding to cut the costs a bit.
Yes, it was me and this other gal Glenda bidding and yes, at that point Kym and Sandra and Taya brought us up on stage. They whispered to us for a short time while the audience was laughing and chanting the Jeopardy tune and finally Kym offered the trip to both of us for $50,000 each. We both quickly agreed, they made a huge big deal about it on stage, we took tons of photos (which I still have to get and upload) and I'm sure they have better video than me but mine's pretty funny (scroll down for that).
We were whisked away outside the room (to get our money of course!). That's when
the first call I made was to Jaime, my Financial Advisor
with Edward Jones! She didn't answer (I have her cell phone, come to find out she was in a Rotary meeting). I texted her "Call Me Now!" and she still didn't reply.
I was kinda shaking and freaking out at this point and afraid to call anyone else I knew who wasn't there cuz I knew they wouldn't understand WHAT THE HECK I JUST DID! You almost had to be there to know the energy in the room, the vibration in myself and the enormous mindset shift and belief of complete FAITH (that it would all work out, the universe would bring me good things).
It's a really great package I'm sure; I don't have all the details yet but I trust in faith that this is what I was meant to bid for and what was going to be my next quantum leap in my business.
CLICK THE VIDEO IMAGE TO WATCH THE VIDEO OF HOW THIS TRANSPIRED…BE PATIENT, IT'S A LARGE FILE.
It was recorded first hand by my friend Jen Bourn who had the foresight to catch it on video for me from literally behind the scenes – THANK GOODNESS – THIS WILL BE AWESOME PUBLICITY!!!
I really have to attribute much of my entire mindset shift in the last two years (that there is an abundance of money out there and you've got to give to get and my risk taking spirit to take such a huge GIANT LEAP OF FAITH) to my coaches Alexandria Brown and David Neagle. For Ali who inspired me to design the business and life of my dreams, to work less and make more, to set up systems to allow me more freedom in my business to do the things I'm meant to do and for introducing me to David who was my next step this year.
For David who totally altered my mindset in regards to 'just believing' and it will come and to go with my gut and live in faith and basically do 'what feels right'.
They both believe in not holding back on getting what you want and to just go for it! Not worrying about HOW things will happen but first making the DECISION for what you want – that's the first step.
I can't wait to share this experience with them in Vegas at the end of the month at David's Experience the Reality of Success Seminar (I think it's sold out but you might check and try to attend!).
 In addition, I hope to INSPIRE YOU ALL to live the life and business of YOUR DREAMS. What does that look like?
You probably aren't ready to take a big leap like I did this last weekend but start opening up your mind to the possibilities and you'll be so much closer to getting what you truly want!
READY TO GO "ALL IN" IN YOUR BUSINESS WITH ME? Where do you want to start? Dipping your toe or all in?
Come talk with me here if you're BOLD and "ALL IN": www.AskKat.biz
You NEVER KNOW what can come from just ONE conversation! If you're "ALL IN" then you have no reason NOT to come have a chat! I know a LOT about building a consistently profitable business ya know. 😉 Just sayin'. 
xoxo, Katrina  
Here's to creating and enjoying a life full of lots of Love & Money! 

Award Winning Speaker, Jumpstart Your Biz Coach 
& International Best-Selling Author with 20 books
Contact me anytime!
Office Landline: 916-872-4000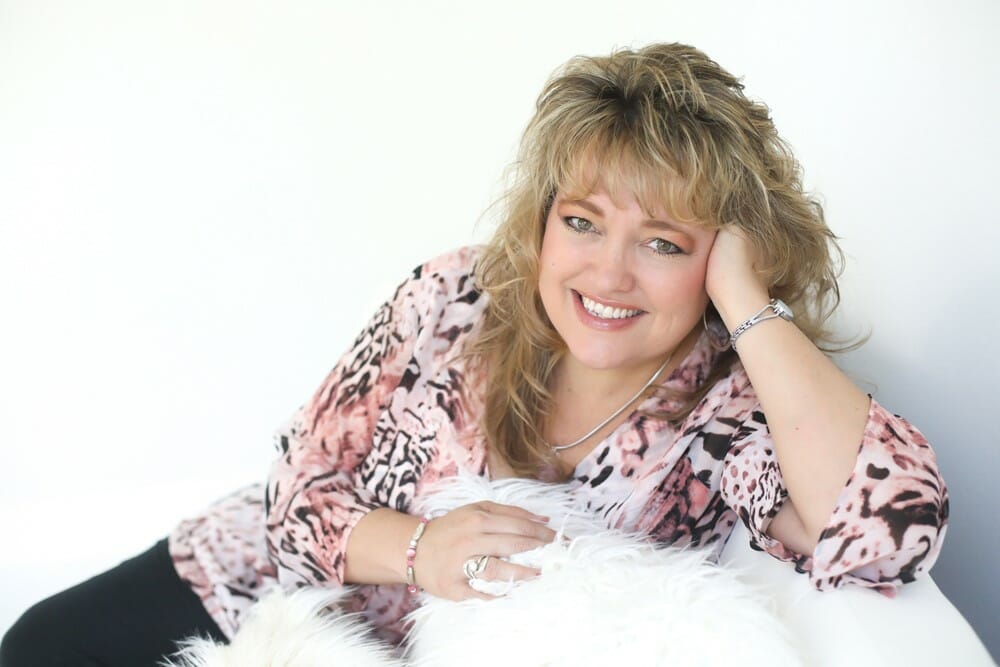 Get Started Today
Sign Me Up!
Sign Up Now to Receive My Email Newsletters, Video Tips, Articles, Advice, Free and Paid Events and Opportunities, Plus, Tools and Resources to Grow Your Business Every Week!