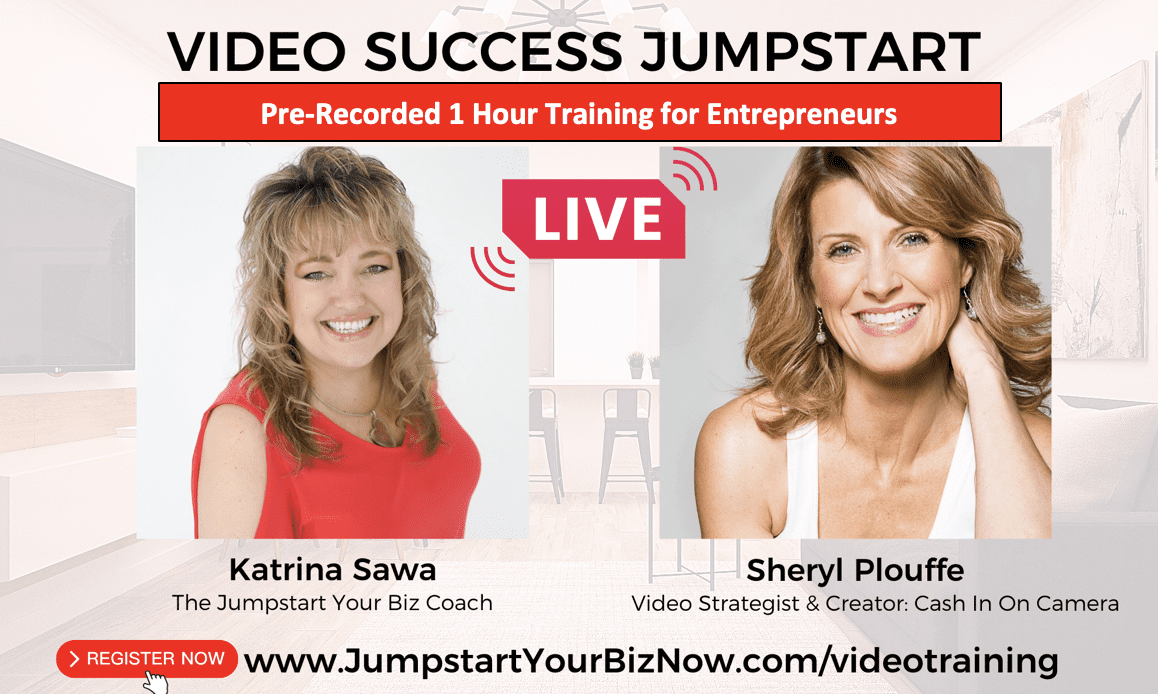 I PROMISE this webinar will help you get CLEAR & FOCUSED about HOW to use video more in your marketing, your website, social media, etc.  It will show you what kind of videos to create, how to get started, and/or monetize what you're already doing! 
Join Sheryl Plouffe and Katrina Sawa, two seasoned business professionals and seasoned video or "on camera" experts and learn their behind the scenes tips and strategies (most are free!) on how to use video to increase your success and revenues!
THIS TRAINING HAS BEEN RECORDED AND WHEN YOU SIGN UP IN THE FORM TO THE RIGHT, YOU WILL GET IMMEDIATE ACCESS TO THE RECORDING.
On this Video Success Jumpstart info webinar training we will share how to do this so you can also make massive impact and revenue doing it.
YOU WILL LEARN:
The 7-8 types of videos you can create/do.
What technology you need (or really DON'T need) just to get started. It definitely doesn't have to be expensive at all!
How to position yourself as an authority in your industry using video.
What to say in videos all over the place from your various webpages, Facebook Lives, YouTube, etc. Will you want a script or just some notes, a teleprompter? We'll share all kinds of options to make this easier for you.
How to create your goals with videos and which corresponding messages you need.
Other things that might worry you about doing videos such as what to wear, your lighting, how to let go of "perfection".
How to make sure you don't forget pertinent revenue generating things within your videos such as call to action, your website urls, credibility plugs, etc.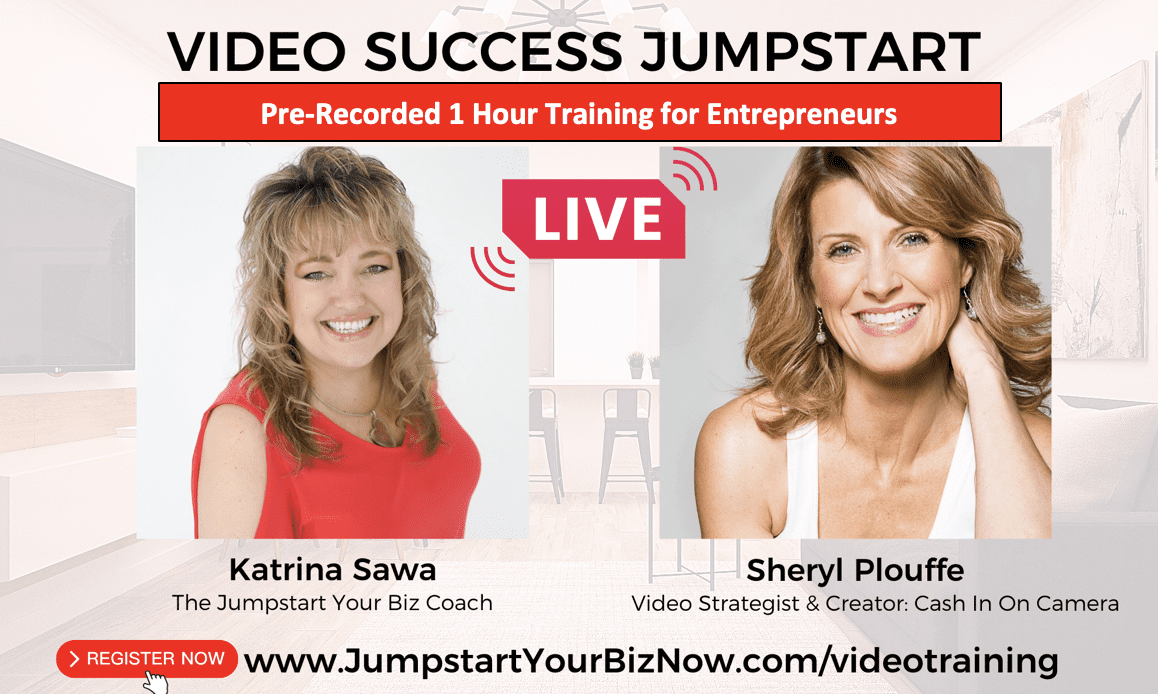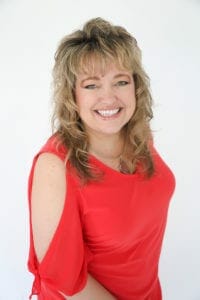 The JumpStart Your Biz Coach, Katrina Sawa helps entrepreneurs make more money doing what they love. She is the creator of the JumpStart Your Marketing® System, a tell-it-like-it-is speaker and International Best-Selling author of: Jumpstart Your New Business Now, Jumpstart Your _____ and Love Yourself Successful.  She has been featured on the Oprah and Friends XMRadioNetwork, ABC and TheCW and she's the founder of the International Speaker Network.
About Sheryl
Sheryl Plouffe is an entrepreneur, international speaker, and former Canadian TV broadcaster. She has been seen by millions over the course of her twenty-five-year career in news media, has produced thousands of videos, and has broadcast over 20,000 hours of live television. Sheryl lives and works in Ontario, Canada.