** Registration Closes Sept 15th! Only 4 spots left! **
This is for
Entrepreneurs who are serious about creating and enjoying your happiest life ever alongside a consistent moneymaking business!
I am hosting an intimate Business and Lifestyle Design type of Retreat designed for a select group of 10 highly motivated individuals ready to take their business and LIFE to new heights! If you're seeking a transformational experience that delves deep into your growth as both an entrepreneur and an individual, then this retreat is tailor-made for you.
Our primary focus during this retreat is to provide a safe and supportive space where we can address not only the practical aspects of growing your business but also the emotional and mindset barriers that might be holding you back. We understand that limiting beliefs can hinder progress, and we are committed to helping you navigate through them, allowing you to unleash your full potential.
You'll experience masterminding, collaboration, training, hands-on support, and feedback on what you need to do, tweak, add or change in your business, marketing, your website, positioning, speaking, networking, your mindset, team and more so that you can FINALLY see BIG MONEY RESULTS as soon as possible and in the coming years too!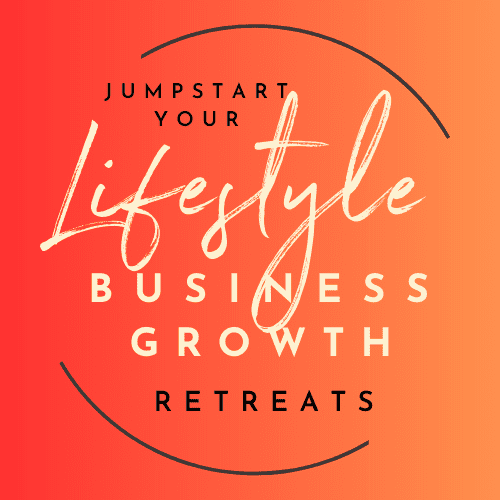 One key area we'll be honing in on is the need to systematize, automate, and delegate more effectively. We believe that streamlining these processes can lead to greater efficiency and success in your business endeavors. Katrina Sawa, a business expert, will guide you in creating personalized plans to achieve these objectives, ensuring you leave the retreat with actionable steps.
Expect profound clarity and transformational breakthroughs during your time with us. As we collaborate and learn from one another, you'll gain valuable insights and fresh perspectives that can revolutionize your approach to business and life.
Watch this video to learn why this could be an amazing opportunity for you to attend and what you'll get out of it!
NOT knowing everything you need to do to build and run a highly successful and profitable business is a very common problem…
The stuff we need to know as business owners isn't taught in school. It's not going to just magically enter your brain either. You need to get trained in Entrepreneurship. You need to learn from people who are successful, doing similar business models as you want to be, those that can realistically show you not just WHAT to do, but HOW to do it all too.
You learn a lot about WHAT you need to do, but not a lot of HOW to get it done and then you try to IMPLEMENT and you fall short, procrastinate or just hardly do anything well at all because you aren't sure of:
What to do first, second third (you don't have a plan).
What to say in emails, webpages, videos or at live events to make people want to learn more, sign up or take action.
What technology or systems to create or invest in to make it easier to get it all done and reach 10-100 times more people.
Where to spend your time each day/week/month or which tasks will bring in the leads and paying clients consistently.
How to SELL better and with more ease so it's not yucky for you or your prospects and so they BUY!
I know there's so much more you're not still doing or that you don't know that could potentially make you much more successful than you are right now. You don't know what you don't know, right?
The back-end systems in your business are actually what makes your business a SMOOTH-RUNNING, CONSISTENTLY PROFITABLE BUSINESS after all!
This is where most entrepreneurs fail or lack in training however.
I'm talking about your systems, software, marketing, technology and website – these things are the lifeblood of your revenue you know. YES, of course you need leads, marketing, follow up and sales also BUT many of them involve some sort or level of technology. (If you're doing it right and you're being efficient.) If you're bringing in leads and marketing to drive traffic to your website or even to a call with you then I guarantee THIS TECHY STUFF is one of the biggest things preventing you from making more money.
THE PROBLEM IS… it's all important. You can't ignore ANY of this as the business owner. BUT you don't have to learn EVERYTHING about EVERYTHING. You just may need a bird's eye view and level of understanding about some things so you know how it all flows together!
You can't hide your head in the sand about your technology, back-end, website, systems, video and social media. You can't NOT learn at least the overall BIG PICTURE of what you need, what it's going to take to build YOU a SMOOTH-RUNNING, MONEYMAKING BUSINESS.
You've got to "KNOW ENOUGH TO BE DANGEROUS", I always say. Seriously, how else will you find the right people to delegate to?
Let's face it, you can waste thousands of dollars and months of time doing the wrong things if you aren't at least somewhat knowledgeable.
I promise you this won't be just another business trip, we will also be doing the following fun activities to make the experience more holistic: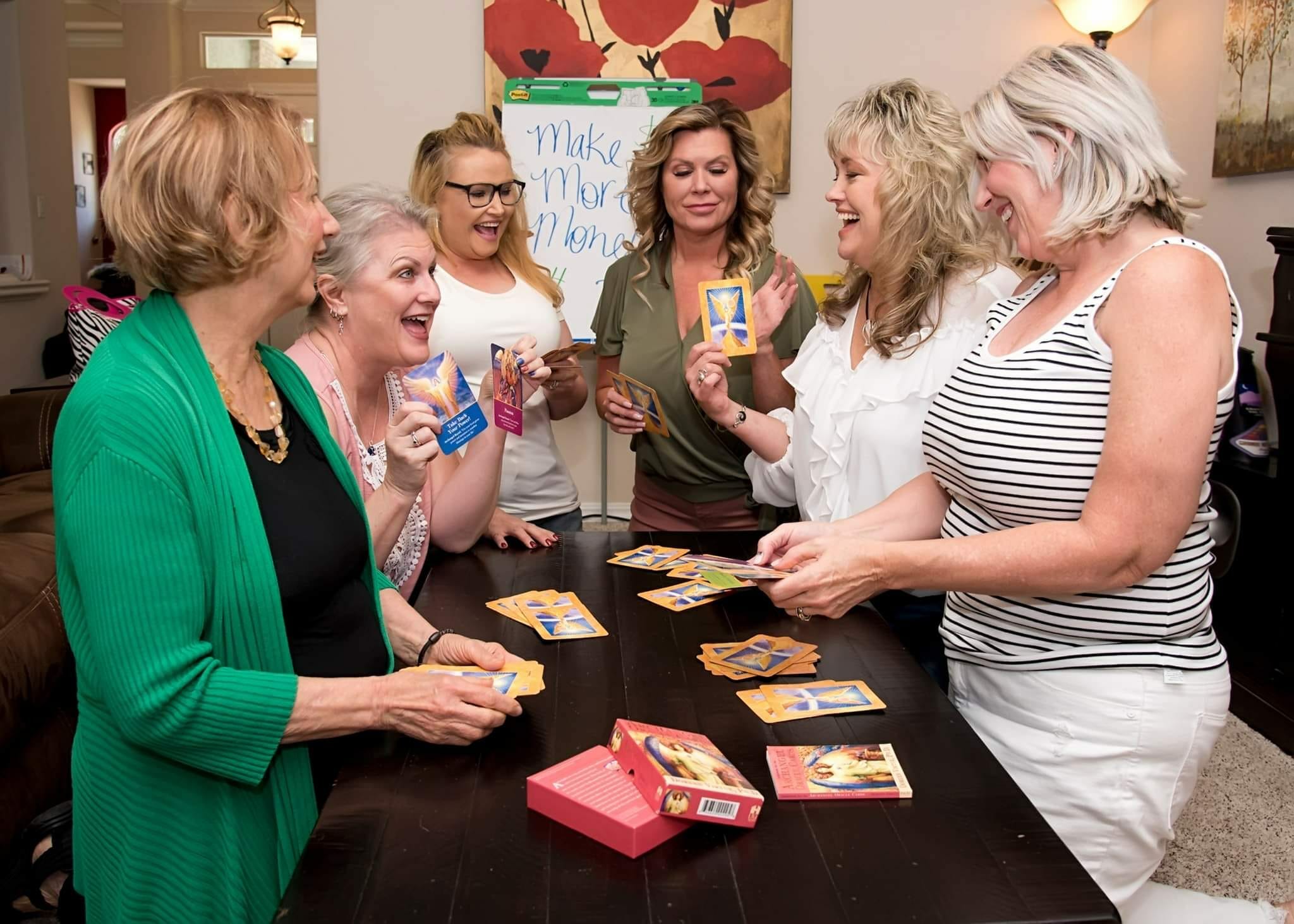 Angel Card Readings
During our time together, we'll have the opportunity to explore the mystical realm with uplifting angel card readings. Discover insights and guidance that will inspire and empower you on your business journey.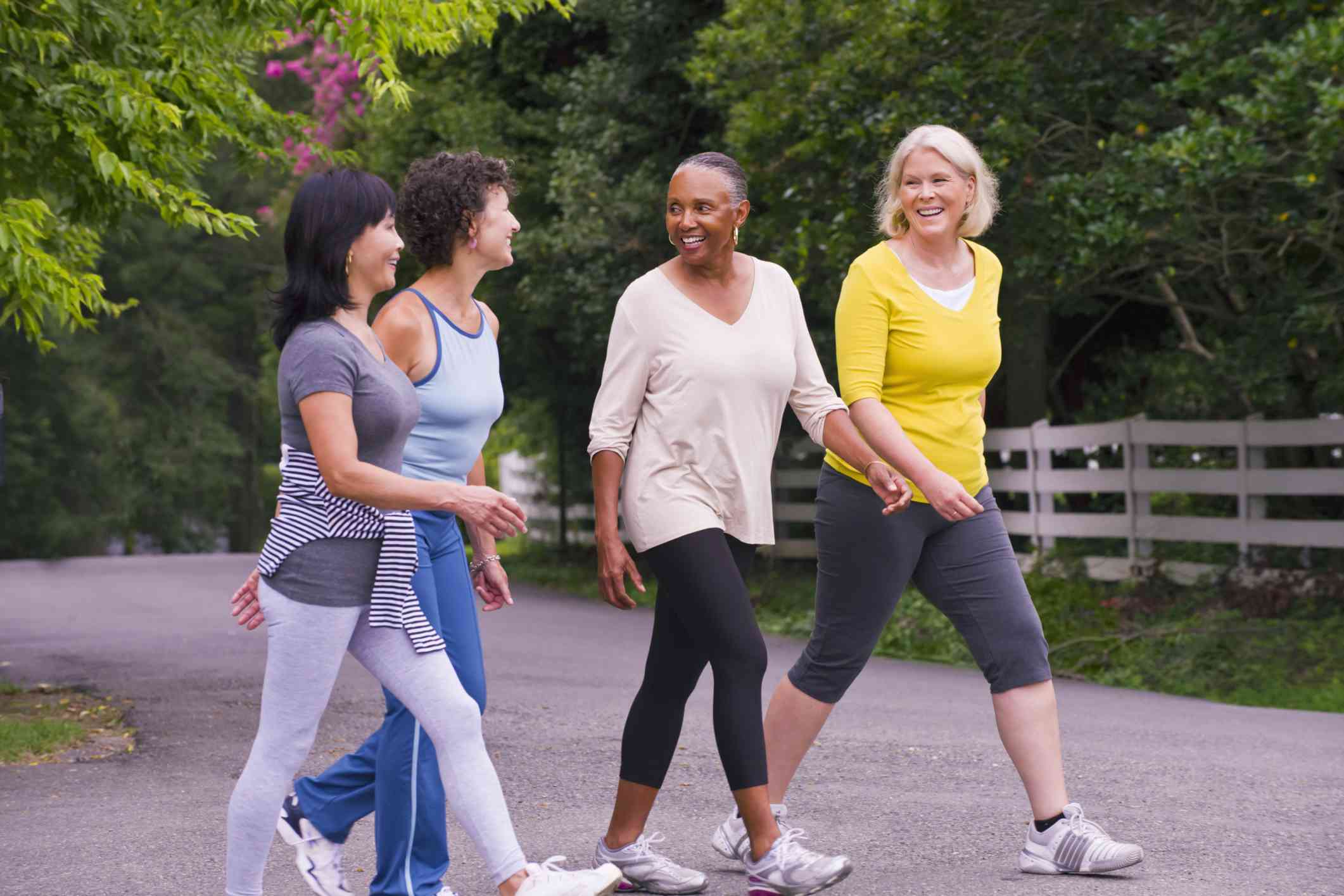 Morning Walks
Join us for invigorating morning walks to embrace the beauty of nature and set the tone for an inspiring day ahead. Feel the fresh air on your face as we take in the sights and sounds of the tranquil surroundings.
Cooking Together
We will indulge in the joy of cooking as we come together to prepare delicious meals as a team! It's not just about the food; it's about bonding, laughter, and creating unforgettable memories.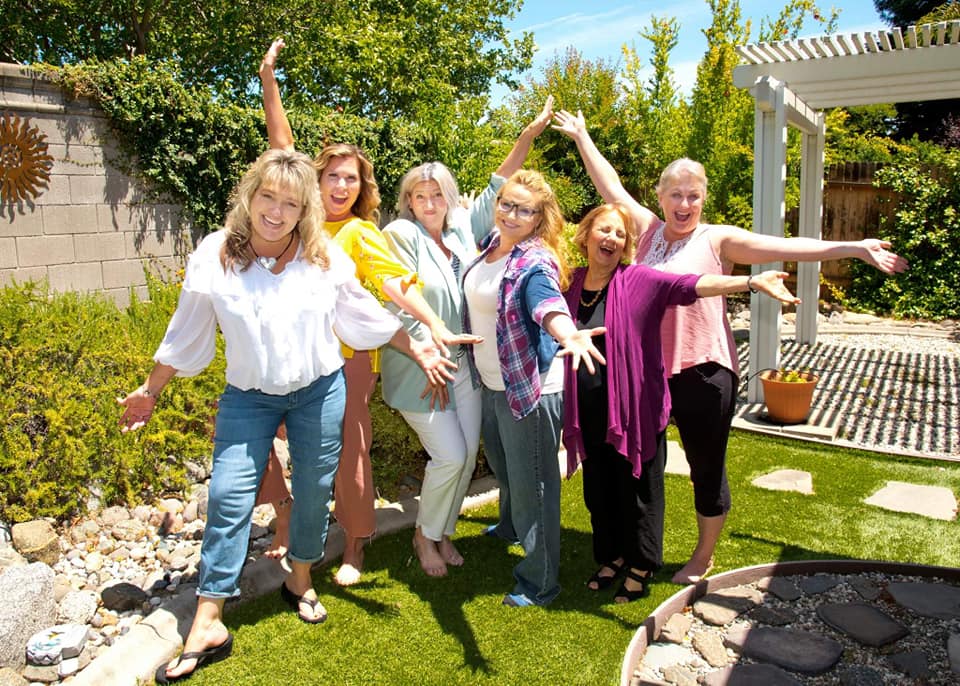 Fun Outings
We'll explore the vibrant city of Charlotte, experiencing local attractions and creating wonderful moments together. It's all about embracing adventure and celebrating the camaraderie of our retreat community.
Self Care Breaks
Self-care is a must, and we've got you covered! Treat yourself to rejuvenating self-care breaks where you can unwind, relax, and recharge. We believe in nurturing your well-being, ensuring you leave the retreat feeling refreshed and ready to conquer the world.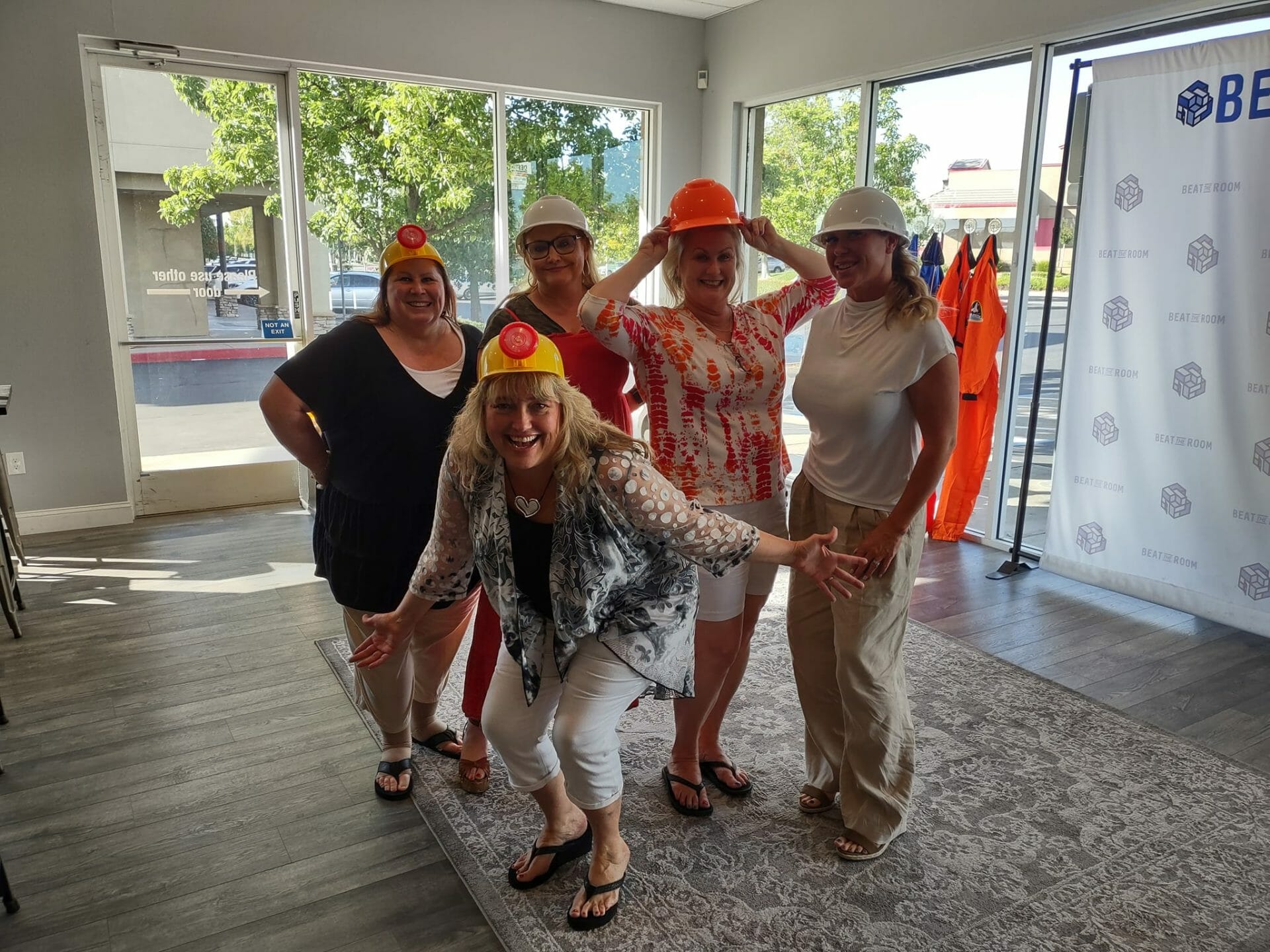 Personal Development
Get ready for personal development like never before! Engage in thought-provoking discussions, powerful masterminding, and inspiring workshops that will challenge you to grow both personally and professionally
GET READY TO ATTRACT MORE CLIENTS, MAKE MORE MONEY WITH THE CONFIDENCE THAT COMES WITH GETTING CLARITY AROUND HOW YOU'RE MARKETING AND MORE!
In this hands-on 3-Day in person MASTERMIND, we're going to be going through all of this with you personally. We'll do a check on where you're at with everything in your business then do a deep dive, thorough analyzation of what's missing, where the holes are and the opportunities for more growth, clients, revenue and ease.
 On top of all that, we will be having massive FUN!! Because if it's NOT Fun, It's not worth doing! 
You can record all the sessions if you want but there will be no Zooming in, you have to be there LIVE in person. It will change your life I can assure you. I've been a part of masterminds nearly all my entrepreneurial life – probably over 15 of them I've been a part of to the tune of $250,000!  But don't let that number scare you off, this 3-day mastermind is a great way to "try out" being in one! There's no long-term commitment, just come and experience it with us, get a lot of your "SHIT" done, uplevel your thinking, goals and skills… the one time investment in this mastermind is a tiny drop in the bucket for what you'll make once you start applying the new ideas and strategies you learn!
It's been soooo worth it to me to invest in myself and my business in that way because I've been in 6-figures now since 2008 and multiple 6-figures shortly after that, every year increasing due to my continuous learning, investments and always upleveling my own skills. 
YOU CAN DO THIS TOO!
Dates/Times: 
Monday, October 16 we start at 10 am EST – 6 pm EST with Dinner on me!
Tuesday, October 17 we'll go from 9-4 EST with another evening activity.
Wednesday, October 18 we'll go from 9-4 pm EST
Location/Transportation: 
The mastermind session will be held in a large rented home in Charlotte, NC, where everyone will be accomodated. The Location given once registered but you would fly into Charlotte Douglas International Airport.
Your accommodations are INCLUDED at this price – for 3 nights!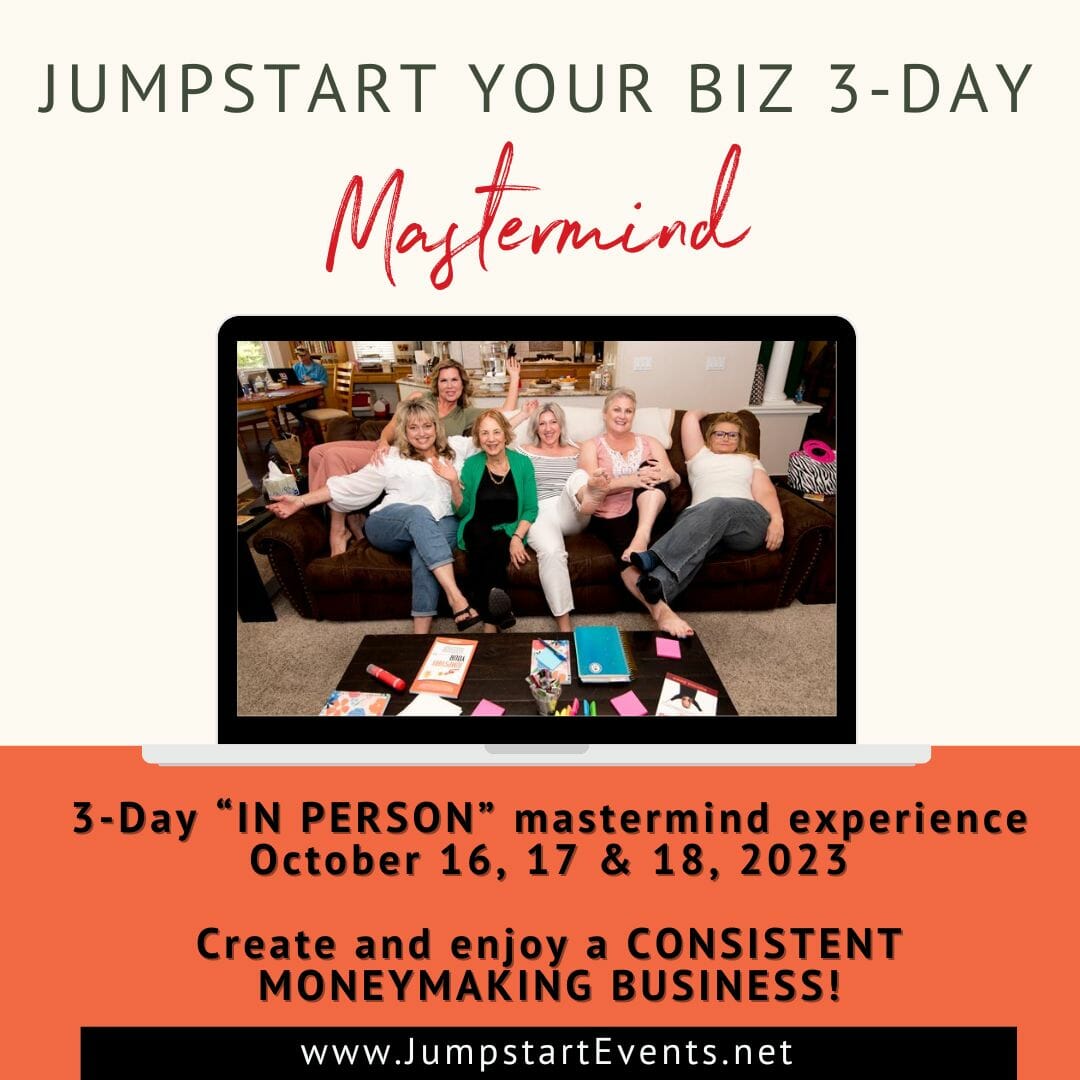 This is where we'll be staying: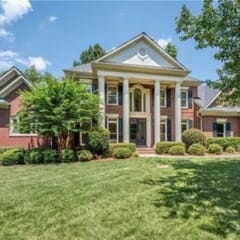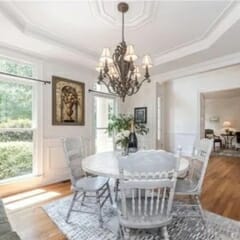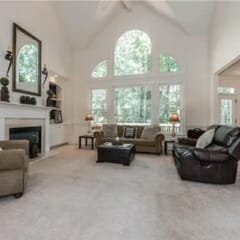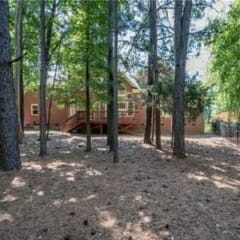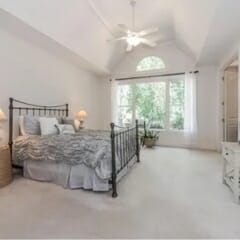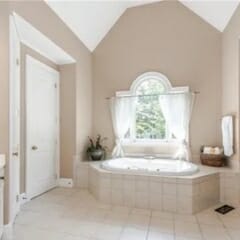 I'M TOTALLY IN!

Reserve My Seat with
1 Payment of $1,997
I'M TOTALLY IN!

I prefer to make
3 Payments of $733
 The last day to sign up is September 15th, midnight unless it sells out first.
"When I joined Live Big Mastermind with Katrina Sawa I knew that I would have the support I needed to put the systems in place to be successful! In the time that I have ben in LBMM I have created a steady stream of 1-on1 clients, speaking opportunitites, written 1 book myself and been a co-author in 3 others AND created and online course. I relied on Katrina's clear instuctions and each step of the way to create a foundation for success. I've been able to hire 2 VA's to delegate the things I don't want to do to be able to do all the things I love to do! I am on my way to a 6+ figure business and this would not have been possible without Live Big Mastermind and Katrina Sawa!"
When COVID hit, I was unexpectedly furloughed from two jobs and thrust into a position of uncertainty.  I met Katrina and knew, immediately, she was the one to help me launch the business I've always wanted.  As a Doctorally prepared Nurse Practitioner, I have wanted a business on my own for many years yet unsure where to start.  Katrina has helped guide me from day one!  In four short months, I went from a panic state of, "I'm not working!" to effectively running my own business and generating nearly $5,000 in just one month! Katrina helped me discover my true value and has encouraged me to charge an hourly rate which is definitely what I am worth–which is much higher than being an employee.  Her work has guided me to grow a business very quickly from simply an idea to reality. If you are considering starting a business or looking to take yours to the next level, jump now!  Katrina is the one to jump start your business!  She truly is a gift and is one of the best business decisions I have ever made!
Listen in to What Some Clients Have Said About the Live Big Mastermind AND These One-Time Mastermind Experiences
Get ready for an incredible 3-day business retreat that will completely transform your business and boost your confidence like never before! Throughout this retreat, you'll immerse yourself in powerful masterminding sessions and hands-on business development activities that are tailor-made to unlock your business's full potential.
This experience is actually worth thousands of dollars you WON'T have to spend on other programs, products, services and live events to GET ALL OF THIS INFORMATION & TRAINING.
PLUS what you learn, and how you uplevel yourself, will allow you to earn tens of thousands of dollars over the lifetime of your business so it's it worth the investment hands down.
Most of the members in Kat's Live Big Mastermind have been in the group for 2, 3, 4 or even 7 years because they keep getting NEW information and training specific to their businesses every year!
Some workshops and events you could spend days learning just ONE of the things you will work on during this 3-day comprehensive mastermind experience, plus you might have to wait to learn it to boot which isn't going to help you right now.
And finally, regardless if you have another coach of some kind or not, this mastermind is not a long term commitment. Katrina knows a lot about a lot and shares it ALL with you here when you come in person in this way. No other coach teaches and coaches on all of this stuff, no one. 
So, make the smartest decision you've made in a while and come mastermind with this small, highly motivated and positive group of entrepreneurs just like you right now so you can move on to making much bigger money and impact in your business FASTER!
Whatever you do, don't miss this retreat! The last day to sign up is September 15th, at midnight or when it sells out, whichever comes first.
I'M TOTALLY IN!

Reserve My Seat with
1 Payment of $1,997
I'M TOTALLY IN!

I prefer to make
3 Payments of $733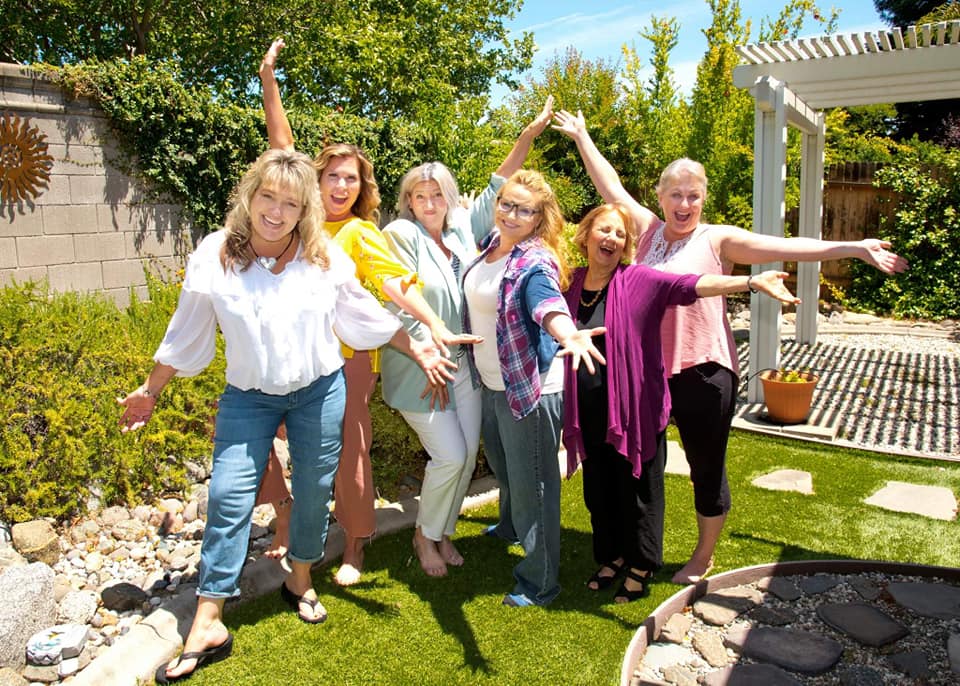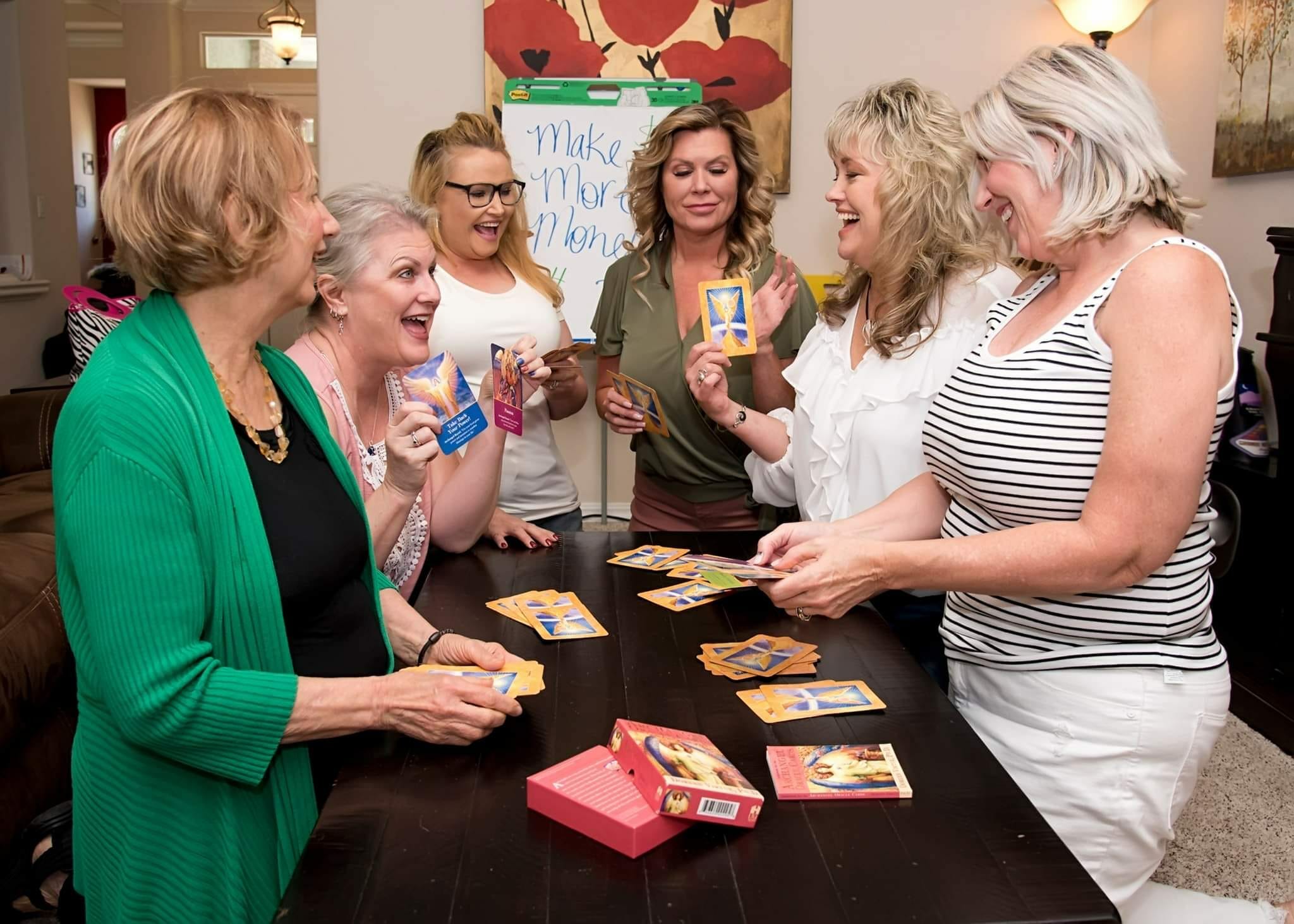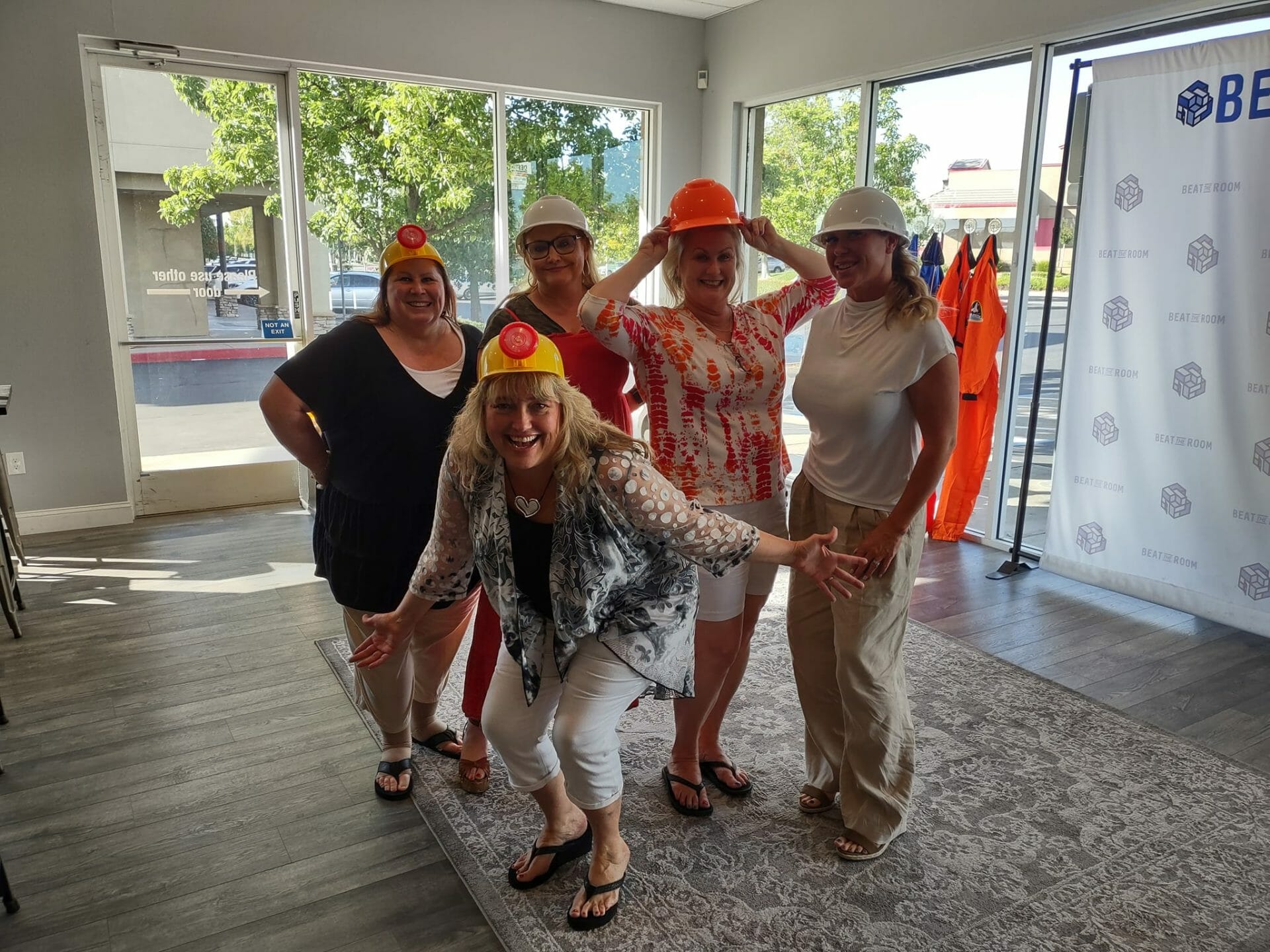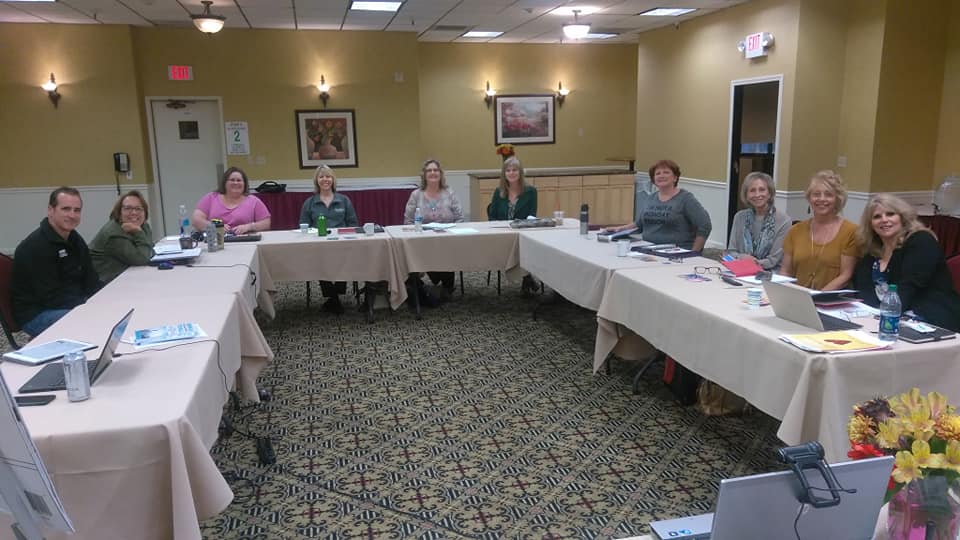 I finally created and launched the high-end mastermind that I have been called to lead for years now and filled it with 5 new people in 30 days!
In just 3 short months in your Live Big Mastermind, wow, you helped me get clarity around my entire planning schedule, and how to make sure I keep the balance in my own business and life, especially since that's what I teach. I've simplified my website, and lead generation systems so things run a lot smoother now which is taking a lot of stress out. I've taken advantage of more speaking opportunities, online summits and am collaborating a lot more with other experts that are growing my reach tremendously. Plus I finally created and launched the high-end mastermind that I have been called to lead for years now and filled it with 5 new people in 30 days! I can't wait to see what else we create as I'm on target for my best year yet!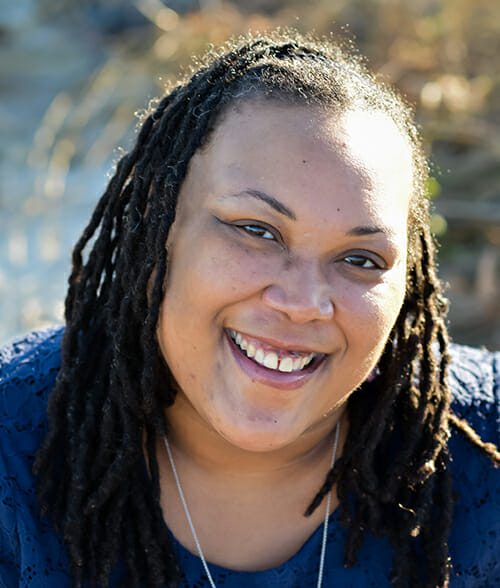 Still Have Questions? Or Not Sure What You'll "Get Done Exactly" by Attending This 3-Day Mastermind?
Katrina Sawa is known as the Jumpstart Your Biz Coach because she lovingly kicks her clients and their businesses into high gear, online & offline, and fast. 
Katrina helps entrepreneurs make more money doing what they love. She is the creator of the Jumpstart Your Marketing & Sales System, a tell-it-like-it-is speaker and International Best-Selling author with 22 books including: Jumpstart Your New Business Now, the Jumpstart Your _____ (blank) compilation book series, and Love Yourself Successful. 
She has been featured on the Oprah and Friends XMRadioNetwork, ABC and TheCW and she was awarded the National Collaborator of the Year Award by the Public Speakers Association and a 2-time Nominee for the Wise Woman Award by the National Association of Women Business Owners. She speaks to groups of all sizes, holds live training events annually.
Katrina is also the CEO of JumpstartPublishing.net where she helps 30-70 authors each year get their books published and become best-sellers.