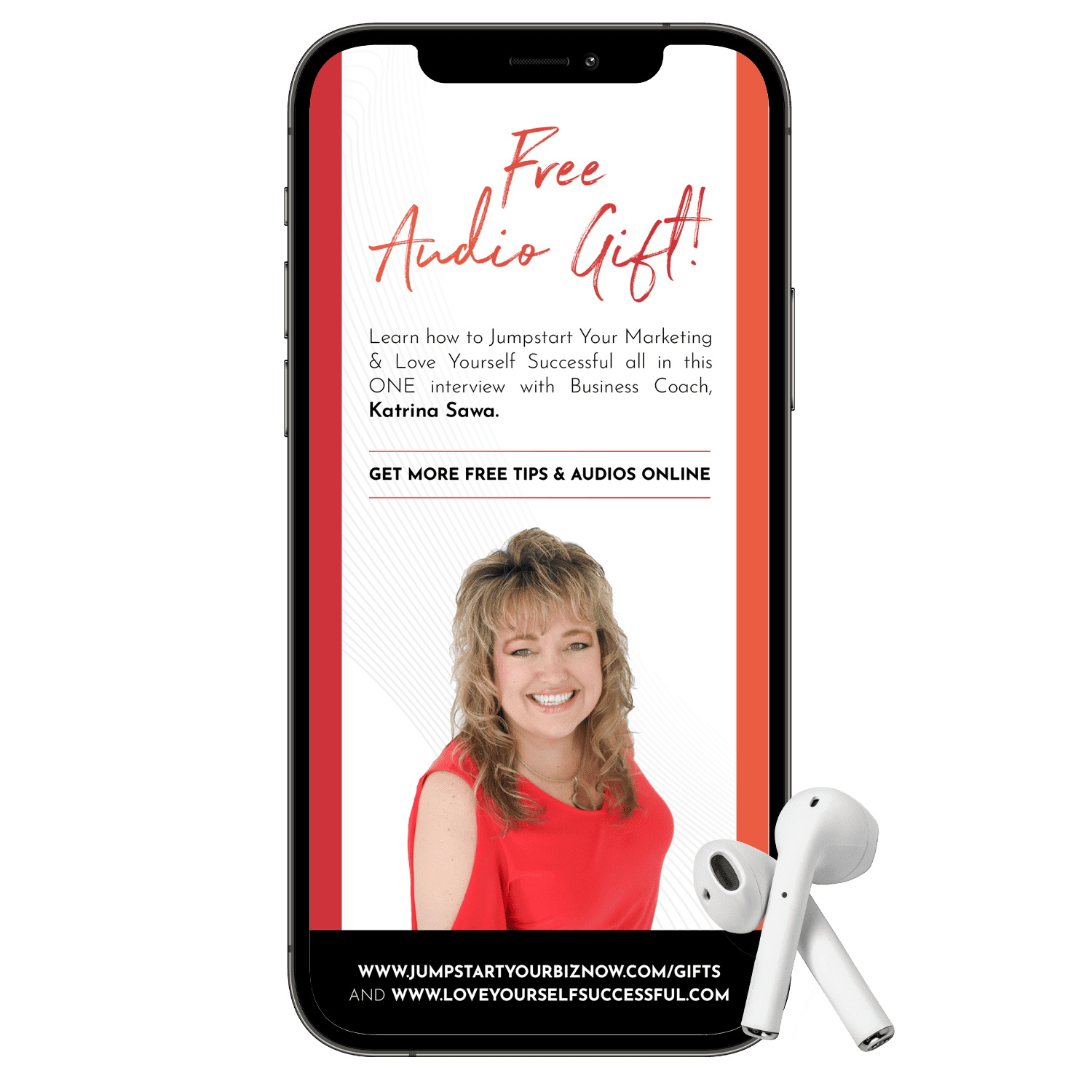 Stop waiting for "someday" and take charge of your life, your relationships and your business now. Don't settle, don't put off being happier, don't wait for that perfect person to share your life with….YOUR TIME IS NOW!
On this audio you'll learn about:
The 4 types of love to help You make more money in your business
How to find the right guy/gal for you or find out how to enhance the relationship you do have
How to create your "needs list" for relationships and business
Uncover your inner greatness and design the life and business of your dreams
How to shift your mindset and stop settling so you can get what you want now
How to communicate with nay-sayers or people who don't support you
The 3 types of purposes that make more sense than just focusing on one
Create a happier, more passionate and successful YOU!

Sign up and receive your Love Yourself Successful audio 

now!
Kat promises to enlighten, encourage and motivate you to finally stop settling for a ho-hum life or unsuccessful business.
Love Yourself Successful Free Audio Reveals the Missing Links to Complete Happiness in Your Life and Success in Your Business

"I love it and what can I say… everything you say is true! Oh, my gosh, how much you've helped me and I've just started implementing… You so totally rock and I love how you've stepped up into your true purpose!" 
"Katrina Sawa challenges you to look at the big picture of what you really want. Loving your authentic self, love from others around you, your lifestyle, your big ideas and goals, your purpose…. In Love Yourself Successful, Katrina guides you with insight and actions so you can challenge your "status quo" and move forward in business and life."
"Love Yourself Successful is a compassionate and much-needed guide for any woman who dares to be successful, happy, and of service to the world. Katrina weaves clearly-defined action steps and practices with heartfelt personal examples to help you move beyond your comfort zone and into a life of greater, richer possibility."
Step-by-Step Guide to FINALLY Taking Charge of Your Life and Designing the Business of Your Dreams
Uncover Your Inner Greatness! 
Love Yourself Successful is designed for you, the woman entrepreneur or aspiring entrepreneur who wants to find the formula for living a happier, love-filled life while running a consistent money-making business. Men love this book too! 
The #1 Secret to More Love in Your Life and Money in Your Business!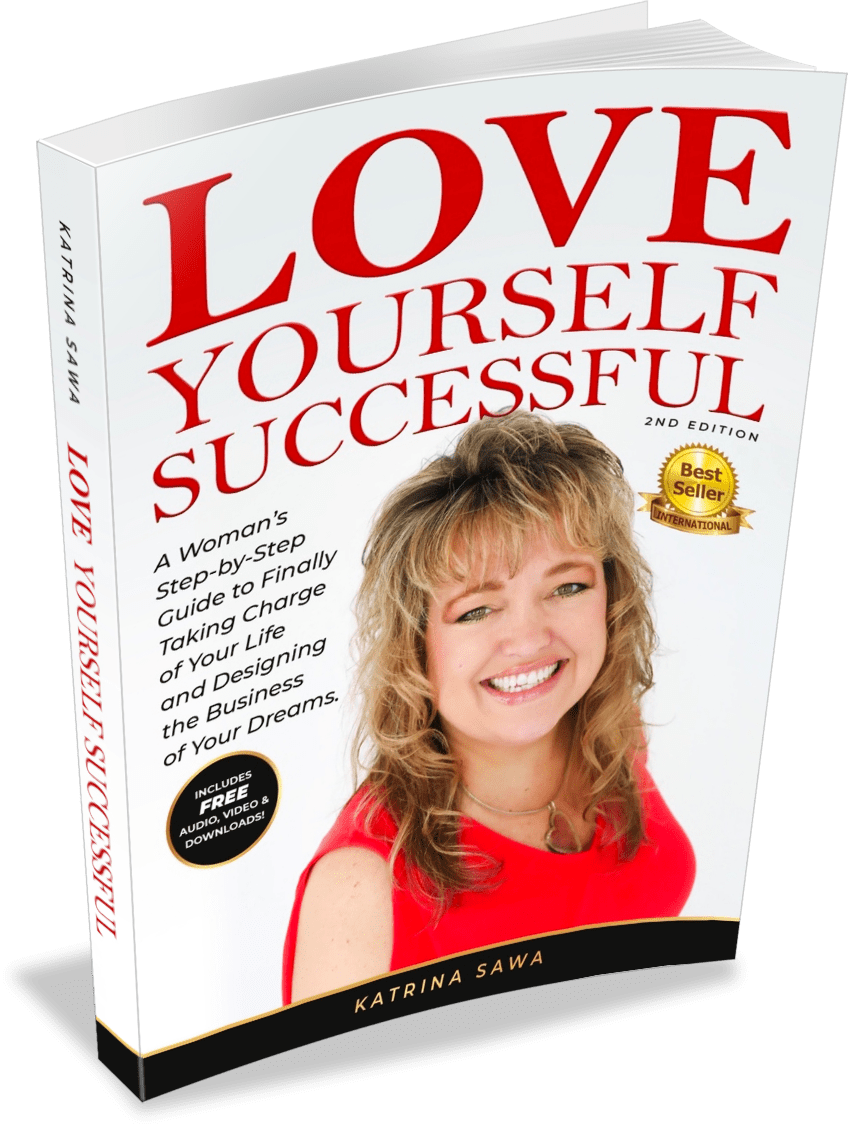 Love Yourself Successful Book is $16.95 Plus Tax & Shipping. Standard shipping will be charged to your card until we know if it's going out of the country or not, you might then be charged more.
It's time to finally take charge of your life and design the business of your dreams!
Katrina Sawa is known as the Jumpstart Your Biz Coach because she literally kicks her clients and their businesses into high gear, online & offline, and fast. 
The Jumpstart Your Biz Coach, Katrina Sawa helps entrepreneurs make more money doing what they love. She is the creator of the Jumpstart Your Marketing & Sales System, a tell-it-like-it-is speaker and International Best-Selling author with 20 books including: Jumpstart Your New Business Now, the Jumpstart Your _____ (blank) compilation book series, and Love Yourself Successful.  She has been featured on the Oprah and Friends XMRadioNetwork, ABC and TheCW and she was awarded the National Collaborator of the Year Award by the Public Speakers Association and a 2-time Nominee for the Wise Woman Award by the National Association of Women Business Owners. She speaks to groups of all sizes, holds live training events annually and she's the founder of the International Speaker Network.