Jumpstart Your Business! Stop Letting Your Lack of Technology Slow You Down!
Do you need some Techy Services HELP!??!?!
Techy Services = Anything that has to do with technology, websites, email marketing, social media, etc.
What's missing in your business?
A professionally designed website?
An opt in box to capture leads efficiently on your website?
Website forms, added functionality and call to action?
Video to share and engage on a deeper level with visitors?
Email newsletters or emails at all to your list to stay in touch
Autoresponders for drip touches to your database once they sign up for something or buy online
Online way to take payments for products, programs, events and services?
A CRM to house your database for easy follow up?
Consistent social media posting and engagement on enough sites with enough people to make it worth while and profitable?
Support with writing or developing content, videos, emails, articles, blog posts and more?
Outline of what you get with us is below here, make sure when you are getting quotes around town or from other designers or techy people to help you with your website or your social media, emails, etc. that you COMPARE APPLES TO APPLES – NOT APPLES TO ORANGES!
Most web designers DO NOT INCLUDE much of this stuff with their basic web design package – we do because we know THIS IS WHAT YOU NEED!! (Whether YOU realize it now or not.)
Our Jumpstart Techy Team has not only good quality designers but we have the STRATEGY talks with you and the sales and marketing ideas for you, your site and your business. Others don't always find out more about what you're doing and tell you what you need, they just take orders to what you say you need. But if YOU don't know EXACTLY what you need sales and marketing wise, you probably won't get it on your site.
JumpStart Your Marketing® Done-For-You Website & Techy Services
Get More Clients FASTER….Give Your Website an Overhaul!

The Jumpstart Your Website Design Package Entails
WordPress Website to Include:
1-Hour Pre Site Building Consult with Katrina
WordPress Install & Theme Upload (2 basic themes to choose from in this package, others could cost extra if more custom website is requested)
Up to 12 Core and Internal Pages will be set up (if Content is Provided By Client within a timely manner), content will be formatted on the page if given to designer within scope of project or client will have to add more content later themselves
Custom Header Design for basic horizontal rectangle header layout included (other shapes or designs could cost extra, client to supply and/or research and purchase all necessary photos/images)

Two revisions allowed, more would cost $50/hour

Custom Opt In Box Creation to match header and theme

Two revisions allowed, more would cost $50/hour
Opt-in Box Freebie Image Design included based on theme and header design

Custom Sidebar Features Included for what is initially planned out, others can be added later for a fee (ex: social icons, testimonial box, social feeds, blog feeds, video)
Installation and Setup of Essential WordPress Plugins Including

Basic WordPress Backup plugin
Title Toggle
Duplicate Post
Yoast SEO or similar
RSS feed
Social sharing plugin for posts

Foundational SEO done on all complete pages (all Keywords need to be provided by Client)
Setup of 1 Blog Post along with blog templates & editing tools (Content provided By Client)
Connecting Your Opt-In box to a Shopping Cart or Email Marketing Software (Client sets up own email and shopping cart accounts and gives us access. Kat has resources for all of this.)
Uploading first Autoresponder message for opt in box sign up (written by client)
Setup & Basic Branding of your cart pages in Cart, PayPal or Other Merchant Account Items (Merchant Application Process Done by Client but We Will Connect it for you once you are approved)
Uploading of up to 5 Current Products and Services into shopping cart as needed
Additional 1-Hour of Consult

 

Time with Katrina to Review Your Site design and features and for brainstorming website content
Unlimited email communication for updates, changes to your site during the design process.
Access to custom recorded WordPress webcast tutorial videos and webinars to walk clients through the WordPress maintenance including how to submit a post, how to create a page, how to create links, add pictures, how to manage the sidebar and how to enhance SEO, etc. 
**SSL certificate included IF using Bluehost Hosting packages or if you change over to Bluehost using our links – SSL is included in their packages and often "extra $200" through Godaddy and others FYI. We will advise you about hosting during the process so don't buy it ahead of time.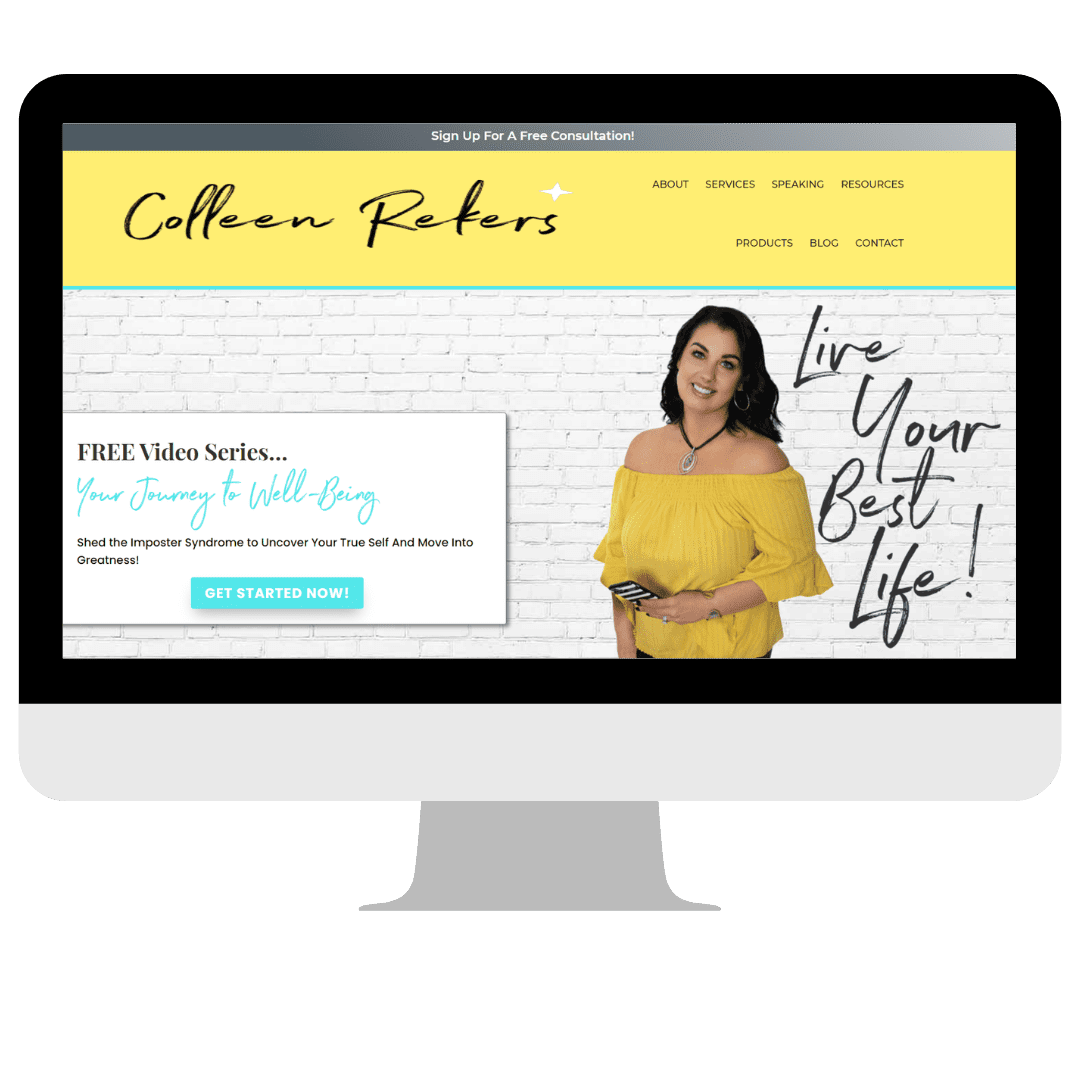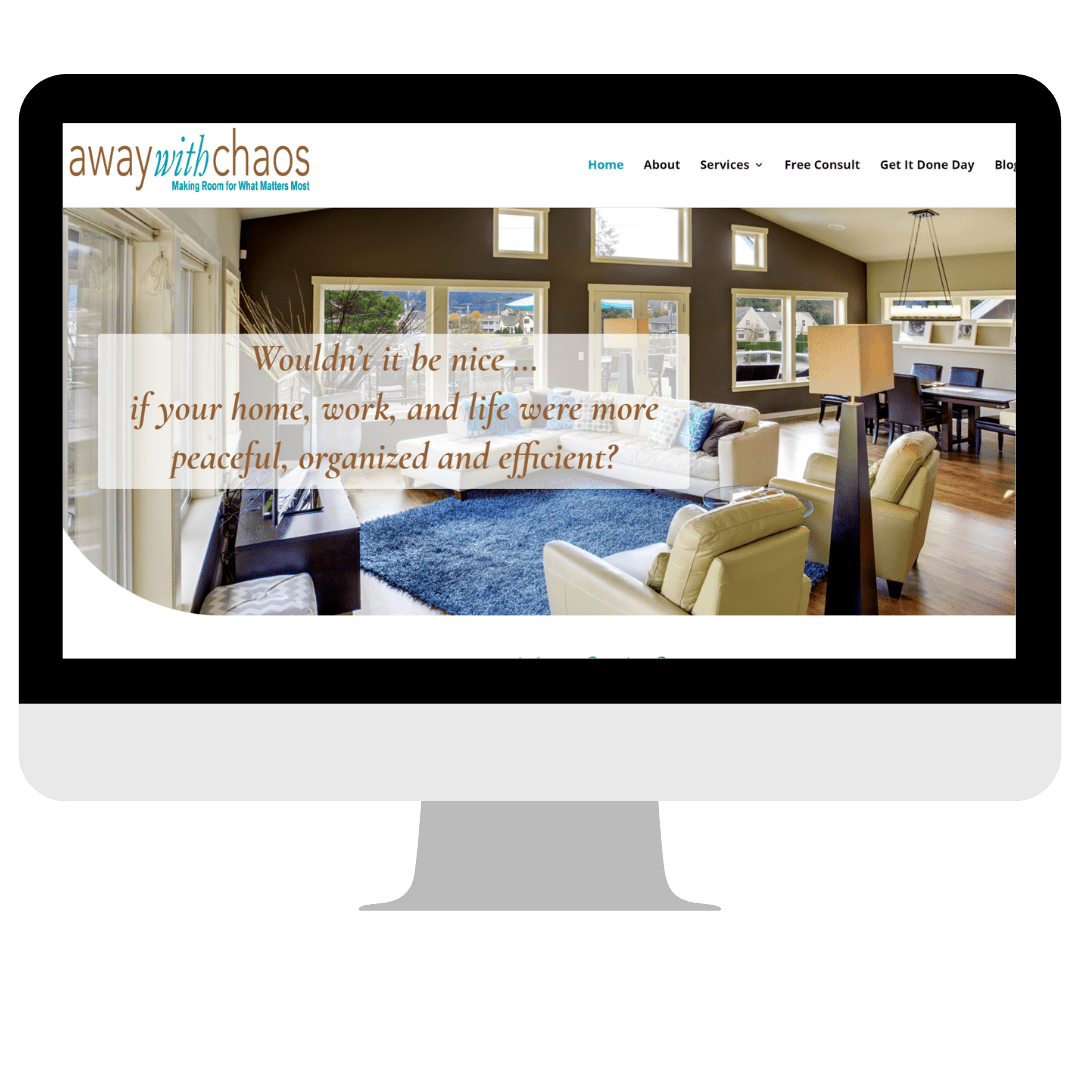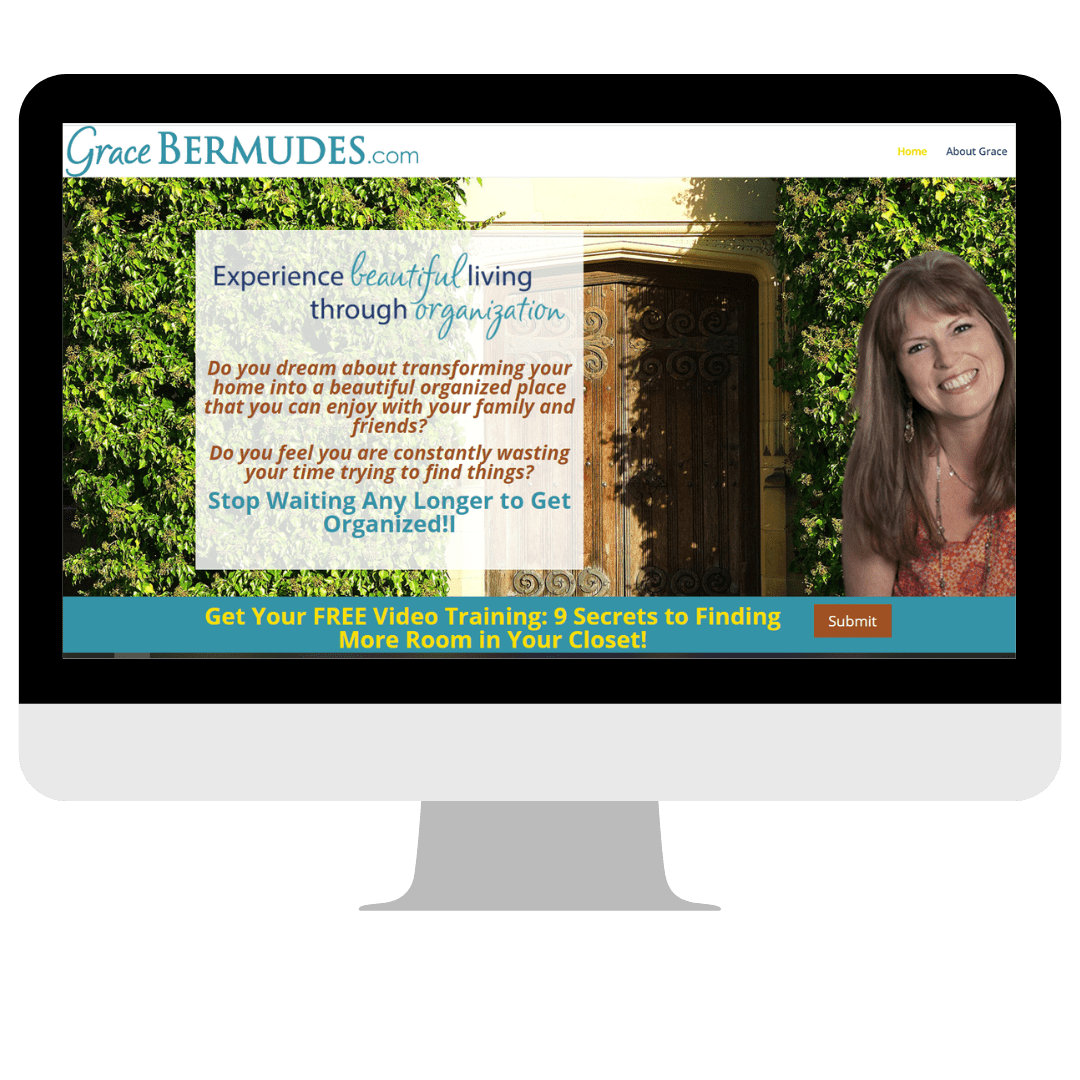 Total Investment for NEW Website Development: $2,900 (without shopping cart, only email system) or $3,000 (with shopping cart integration) Paid in 2 equal payments (3 payments can be arranged if needed), one upon start and one 4 weeks after that or when site is done, whichever comes first. This is a huge savings from some other website designers and we know what's important for your site to bring traffic, sales and engagement, not all website designers are created equal!
Package Could Be Completed within 4-8 Weeks but that depends on YOU too!
*Note, this pricing is the ONLY option we offer, we do not create custom quotes for business owners. If you have ideas for other things or larger websites, we can recommend other web designers to choose from.
**Note, with websites these days, you need an SSL certificate on your site. Google typically will not show your website without it these days, it's a techy term. It costs around $200 to get this installed properly on your site and you usually will need to pay that every year. We DO NOT INCLUDE an SSL certificate on our sites but we can add it on for an extra $200 if you do not already have access to that service for free with your hosting account. Ask about that with your hosting provider first.
"Just want to share that I've gotten two new clients from my website in the last two months! Woo hoo! Thank you again!"
Done for You A-La-Carte Services
Otherwise known as Virtual Assistant or Techy Help
Here is a snapshot of our current web and online marketing monthly services pricing. You may always add hours on later and we can perform any techy activity or activities for you during your allotted time. If you're not sure what you need us to do or need to delegate in the first time, your initial call with Katrina Sawa will help you determine that. The first payment is made at the start of your project. For monthly ongoing work, this amount is billed every 30 days unless you cancel which you can do at any time. Cancellations for the hourly work are only valid for work not yet performed, work already performed is not refundable however partial refunds are available on an as needed basis.
Hourly Work:
Hourly: Website/Ezine/Techy VA work by project and is

 

$50-60 Per Hour depending on what's being done and if you are a current VIP 1on1 or Live Big Mastermind client.
Copy/Content/Consulting/Planning Calls with Katrina Sawa about the direction, marketing, planning or organization of your website, programs, products, services, layout, flow and more.
Initial or Additional 60 Minute Planning Calls – $250 each unless you are a Live Big Mastermind client.
*Note: Website design services do include max 3 consults already with Katrina or our Technology Expert. This pricing is ONLY if you are a Jumpstart Your Techy Services Client and require more calls with Katrina for your design, copywriting or techy monthly strategy planning which is highly recommended.
We do require that you do an initial website or techy planning and strategy call with Katrina BEFORE we decide to take on your techy work to make sure your business is a good fit for us and us for you. That call is $197, it will be recorded for you and it is a big picture planning call so you will get a ton of value out of this one call even if you decide not to move forward with our services. You can take the recording and notes to another assistant or designer. This is not just for website design clients but anything techy. Thanks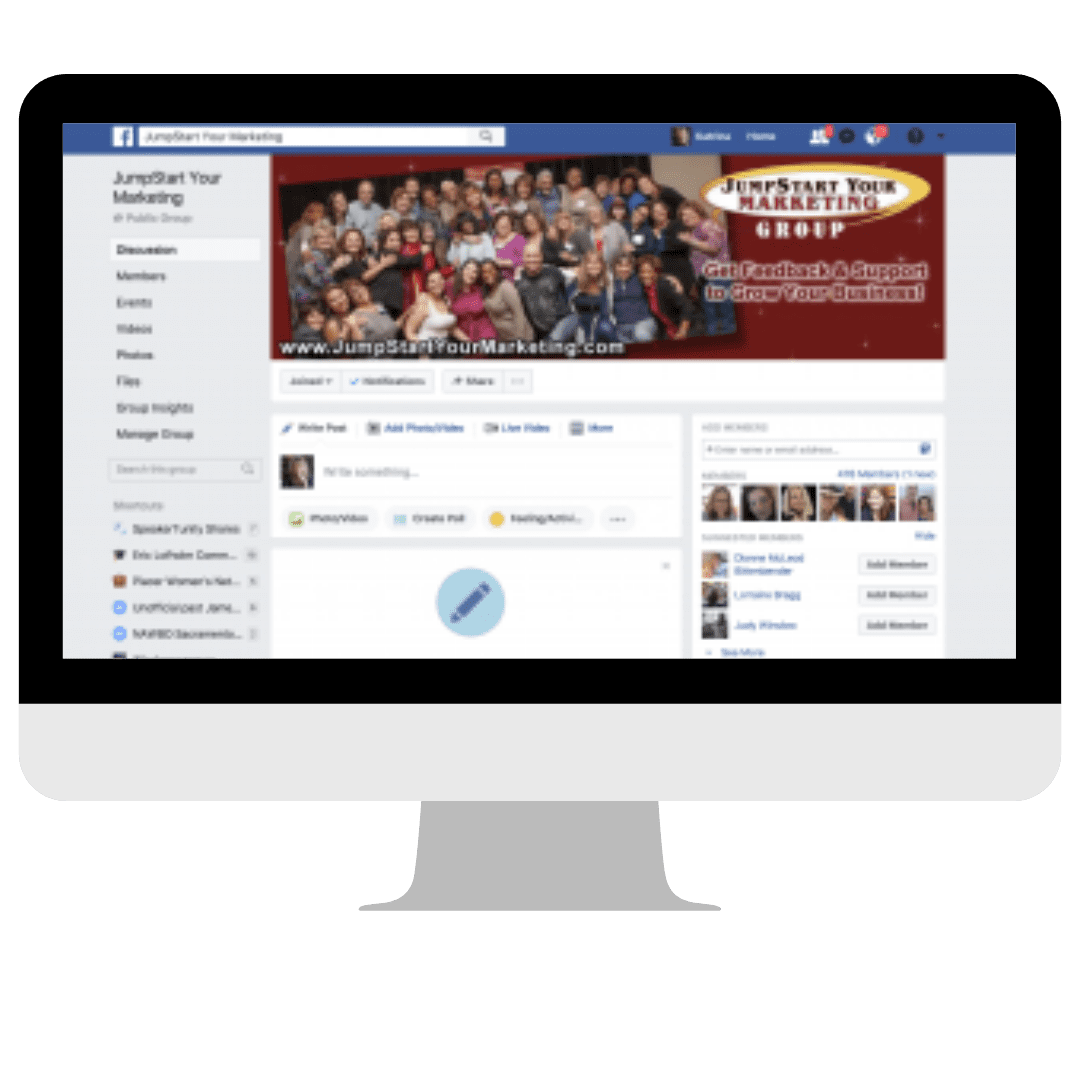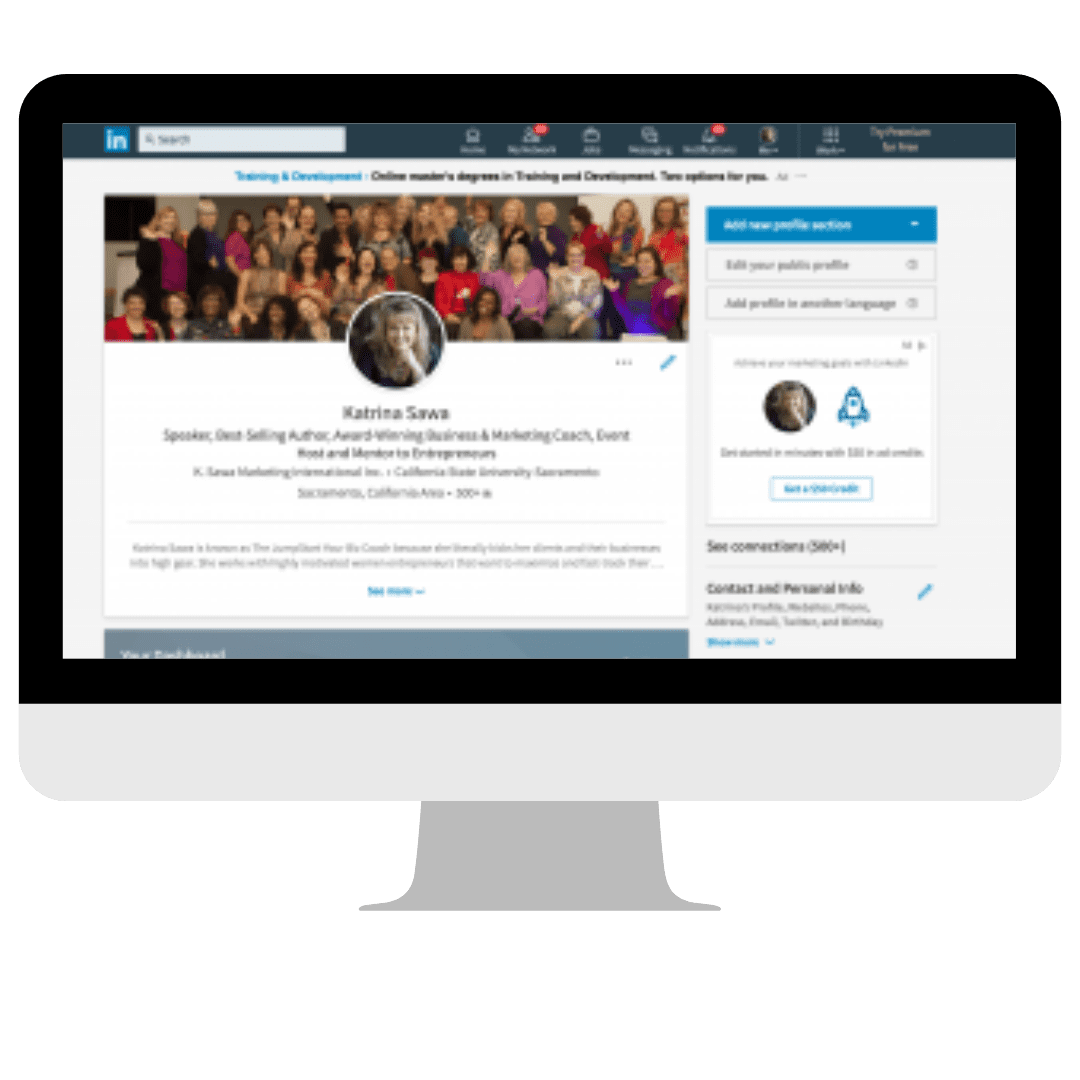 "Being a very creative, right brained Astrologer, Intuitive Reader, Healer and silk painter, I had no clue on how to promote my business. I now have a beautiful, functional website, I am doing teleclasses and newsletters monthly and I have learned how to promote myself (including learning the technology too). My business is growing steadily and I cannot tell you enough good things about Katrina and her style of coaching. I would not be where I am without her expertise!"
Not sure if you want to use us for your website and techy services?
Let's have a conversation!
You can come to a complimentary business strategy session with Katrina Sawa to see if it's a good fit to work together first and make sure she "get's you and your business". Sign up for that here.
You can check out some of the websites we've built – see images on this page now. Businesses we've helped include:

Relationship Coach
Life Coach
Esthetician and Spa
Wedding / Event Planner
Real Estate Investor
Consultant website
Avon representative's personal website
Intuitive Healer and Astrologer
Interior Decorator
Home Inspector
Women's Business Organization
Brain Trainer / Facilitator
Accountant website
Event website
Business Coach
3. You can learn a lot more about what needs to be ON your website first if you want with our Secrets to Success with Your Website Audio Training here.
But don't wait! Your website needs to be the HUB of your business you know. You'll get so much farther with a professionally designed site!