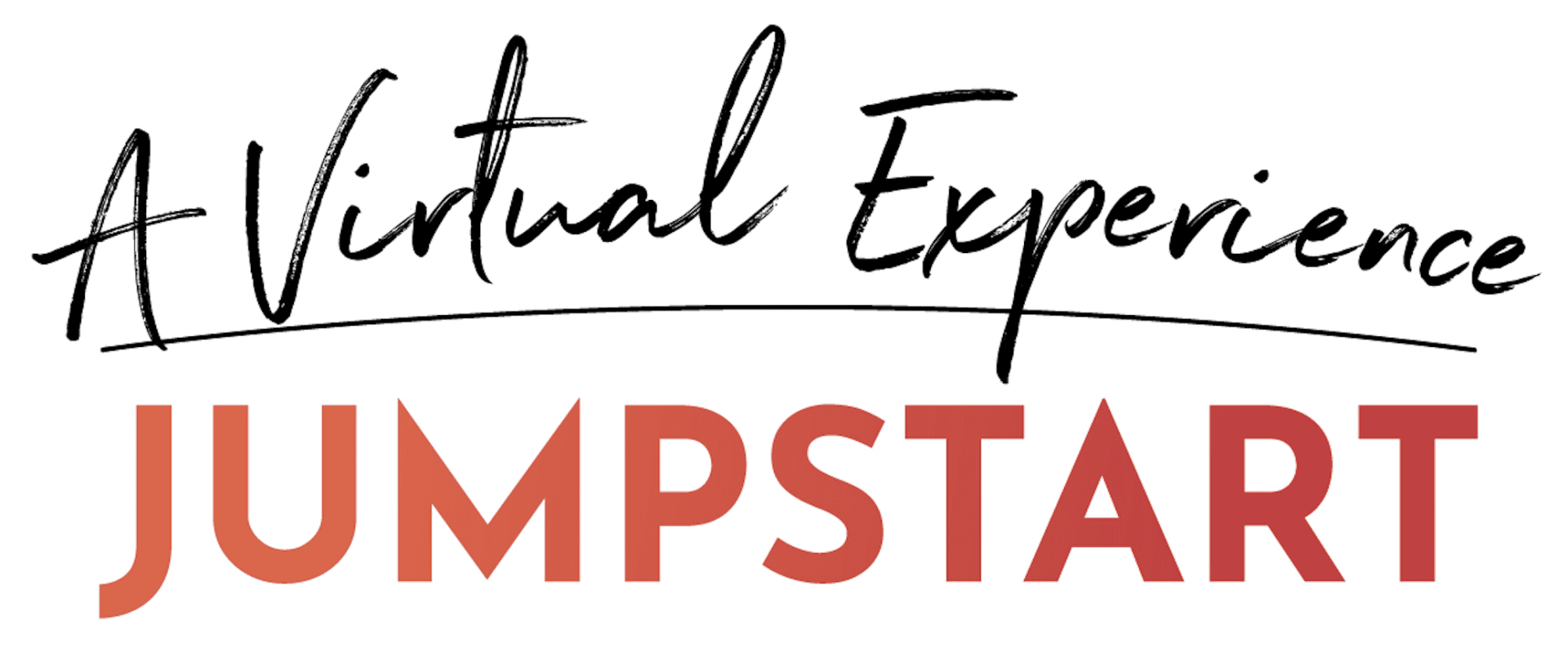 October 20, 21, & 22, 2021 on Zoom
9:00 am – 4:00 pm PST Each Day
 Learn what my TOP 10 clients do each and every month to create a CONSISTENT MONEYMAKING BUSINESS!
I recently reflected on what my 10 best clients and I were focusing on with them to help them get more done and make more consistent revenue and I was shocked (yet not surprised) to learn that they are all working on these 3 main things… and these 3 things are what I have shared with you during these three days! You get access now for just a portion of what attendees paid live. And frankly this could be your entire business training – it's worth $1,000's!! 
 This is for you IF you want to make a LOT more MONEY doing what you LOVE and you're tired of working so darn hard at it. 
When you take the time to attend LIVE and then work through the material, I promise you will:
Get clarity on your offerings, what you're selling, how you need to market, get exposure, build relationships and community.
Get more confidence in your value, pricing and worth so you can hold sales conversations with more ease and success!
Get clarity on what technology you will need, how to delegate things and get more systematized and focused.
Probably even walk away with CASH in your pocket because I show you how to make Easy Yes Offers and offers on virtual events!
"I realized I wasn't truly 'in business' until I learned how to automate, systematize, delegate and I was giving away my genius until Katrina showed me how to sell it!" – Stone Fauer, Stonologys
"Katrina has a vault of information for you for your marketing, website and so much more for start-up business or those who want to take your business to the next level too." – Marie Wallace, Realtor
GET READY TO ATTRACT MORE CLIENTS, MAKE MORE MONEY WITH THE CONFIDENCE THAT COMES WITH GETTING CLARITY AROUND HOW YOU'RE MARKETING AND MORE!
"I wasn't sure what to expect and I was pleasantly surprised by the wealth of information Katrina shared throughout the event .I have a solid plan of what I am going to implement after the event. When other participants say they keep coming back to her events because they either learn something new or they are finally able to hear and implement something she's presented before, I GET IT! I will definitely attend more of her events because she is authentic, funny, and really cares about you becoming successful! Thank you Kat!"
"Katrina gave me the push I needed to implement changes in my business and helped my marketing take off with her "jump start your business" bootcamp. IF you're not happy with how your business is going, it's not going to get better until you gain the right knowledge and learn the right way to proceed. I had been listening to different teachers, a little bit here and a little bit somewhere else. But no one gave me the methodology Katrina has. Hire Katrina and watch your results!"
Registration Closed – Sold Out!
The JumpStart Your Biz Workshop is all about being able to: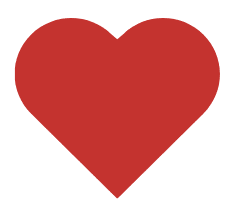 Identify more deeply what you really want in life, your biggest passions and how to express them through an authentic-based, money-making business model.
Put your marketing on autopilot – so you have more time in your life to LIVE and ENJOY your life; what matters most to you.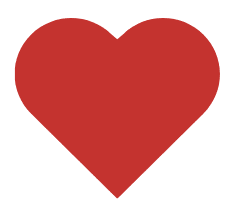 Create your systematic marketing and follow up system so you are constantly keeping in touch with your clients, prospects and contacts – online and offline.
Create new and easy additional sources of income such as ebooks, home study kits, audios and more… in 30 days or less (the key to lead generation and credibility)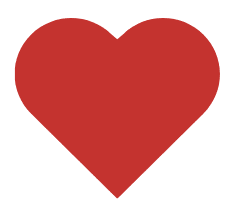 Leverage your message into high-end coaching and program offerings, joint venture opportunities, memberships and more advanced products and services … so you maximize your revenue per hour spent AND your impact on the world!
Learn how to incorporate and monetize speaking opportunities, guest appearances, publicity, radio shows, video, social media, writing a book to highlight yourself as the expert you are and so much more.
Here is what some of my previous attendees say about my events – yes, in person ones, but the experience and content or result is the same now, even on Zoom. 
THIS WILL HELP YOU GET OUT OF OVERWHELM, I PROMISE!
NOT knowing the HOW of everything you need to do is a very
common problem with entrepreneurs.
You learn a lot about WHAT you need to do, but not a lot of HOW to get it done and then you try to IMPLEMENT and you fall short, procrastinate or just hardly do anything well at all because you aren't sure of: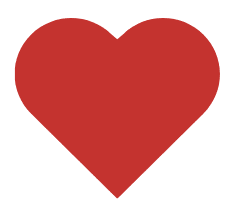 What to do first, second third (you don't have a plan).
What to say in emails, webpages, videos or at live events to make people want to learn more, sign up or take action.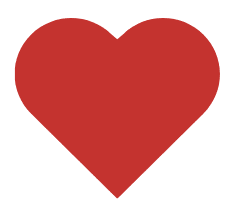 What technology or systems to create or invest in to make it easier to get it all done and reach 10-100 times more people.
Where to spend your time each day/week/month or which tasks will bring in the leads and paying clients consistently.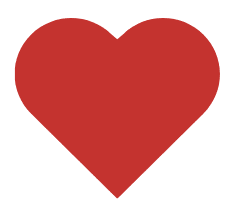 How to price your programs, products, events and services or which to even offer
I know there's so much more you're not still doing or that you don't know that could potentially make you much more successful than you are right now. I've NEVER talked with a business owner where I didn't find 3 to 10 or MORE tiny (or huge) tweaks they could make to be a LOT more PROFITABLE!
You don't know what you don't know, right?
"I only worked with Katrina for a short time to have her give me a jumpstart from where I was in my business. I realized I needed better marketing in place, more systems and possibly some new programs and offerings so that I could really amp up my revenues and in just three short months she helped me do all of that. Now I have a much more up-to-date marketing and business plan that I clearly understand what to do with and how to accomplish it. Oh and in that time I also attended two of her live events and they really were chock full of useful marketing and sales strategies that I'm also already implementing to get more higher paying clients. Thanks Katrina!"
It's time you TOOK CHARGE OF YOUR LIFE AND BUSINESS NOW and…
Surround yourself with only positive people, BIG THINKERS and make-it-happen-motivators. 
The Live Big Community that I've created over the last 12 years is an amazing group of highly positive and motivated entrepreneurs just like you. And they need support just like you do too. They need to know what they don't know plus the step-by-step strategies and systems for how to get more done, attract more clients, make more money and make a bigger impact!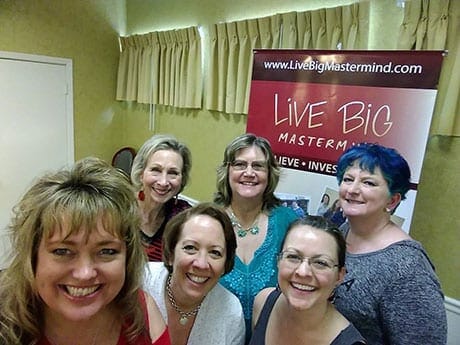 "I decided to work with Katrina after her 3 day event, even though I went to the event with no intention of hiring a coach. I liked her business knowledge and her desire to help her clients succeed in their business. I have found while working with her for the last year, I continue to learn an incredible amount. She is constantly learning the latest business techniques and she freely gives this knowledge to her clients. My confidence has increased substantially since I have worked with Katrina and I consistently stretch out of my comfort zone. My business has transformed in ways I could have never imagined and she continues to help me with new ideas. I encourage anyone who is interested in growing their business and making their business more sustainable and fun- call Katrina."
"In the time that I have been in the Live Big Mastermind I have created a steady stream of 1on1 clients, speaking opportunities, written 1 book myself and been a co-author in 3 others AND created an online course. I relied on Katrina's clear instructions and each step of the way to create a foundation for success. I've been able to hire 2 VA's to delegate the things I don't want to do to be able to do all the things I love to do! I am on my way to a 6+ figure business and this would not have been possible without Live Big Mastermind and Katrina Sawa!"
I promise this will be the best "all-inclusive" business or marketing training you'll ever go through!
Yes, you heard me, I promise this….I am so confident that what I teach is what 95% of what business owners truly need now to jumpstart your businesses FAST that I guarantee if you are not totally excited and happy that you went through this at your own pace and learned a TON, I'll give you your money back!
Registration Closed – Sold Out!
Event is from 9:00 am – 4:00 pm PST each day, Wed-Fri, October 20, 21, & 22, 2021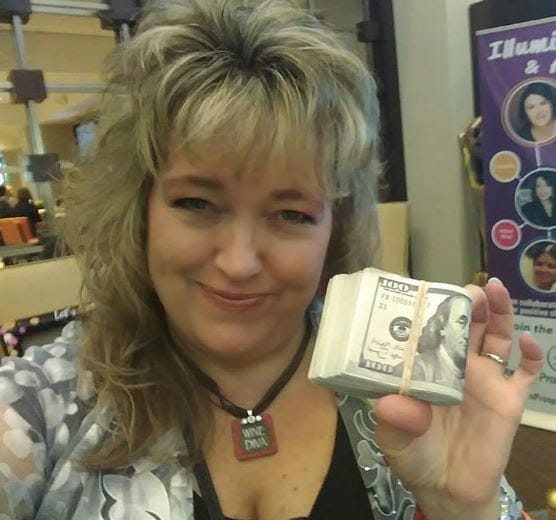 Want to Know What You'll Be Learning?
You'll be amazed when you see Kat's
3 Year Entrepreneur Evolution Plan & Roadmap!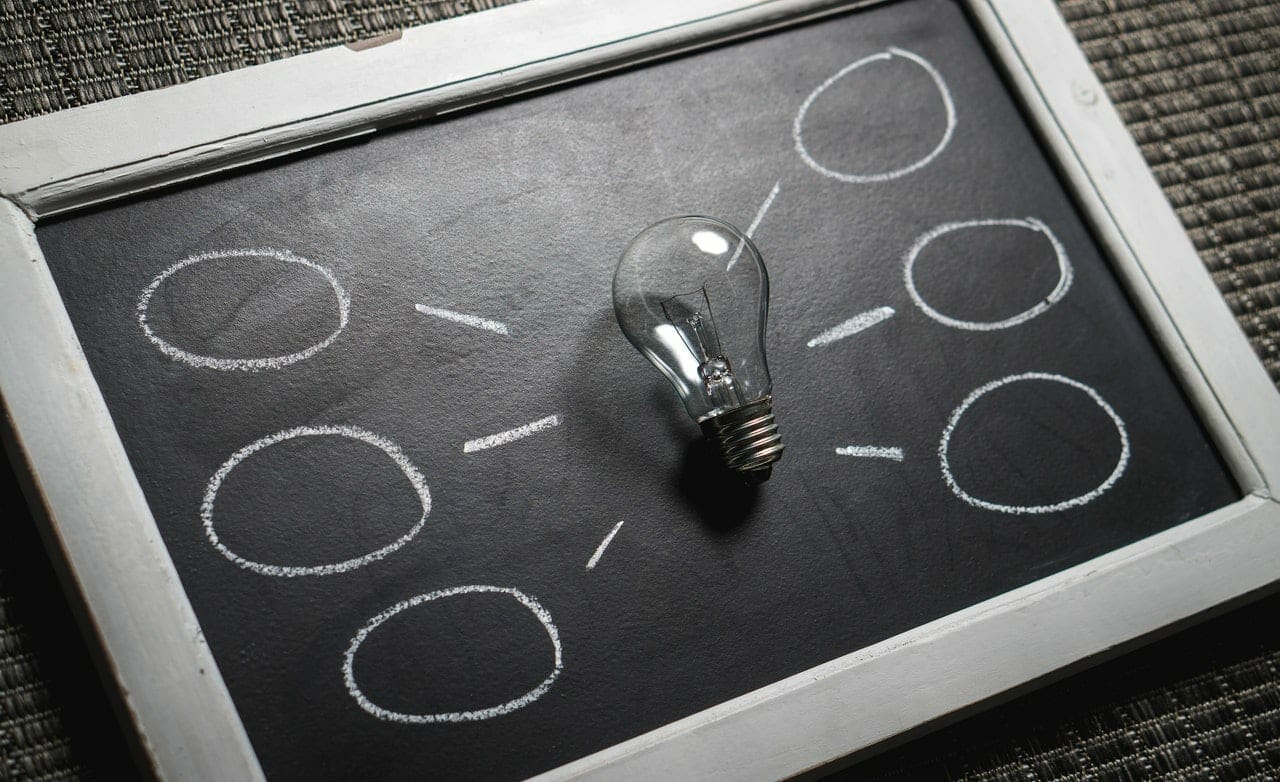 Step #1 for ANY Business to Jumpstart

is to learn how to tweak your offerings, packages and pricing for maximum conversions and to fit your ultimate lifestyle business goals and dreams.

You'll learn:
How to tap into your deepest internal driving force so you become unstoppable, passionate and irresistibly attractive to your ideal clients
How to deeply connect and inspire the people you originally created your business to serve, AND make their mouths water at the very thought of hiring you (hint: it's all to do with the level of specificity you use when you communicate with them)
The *ultimate formula* for getting people totally hooked on you, that separates you from everyone else in your industry, and makes you the de-fault go-to expert in your field
Once you have your "Signature System" down, we'll plug it into your perfect business model(s) to create a never-ending funnel of leads, excited prospects & high-value clients
The 15 different business models you need to be aware of before you spend a single dime on "marketing" – using the right model for your particular business is make or break… using the wrong model is why 85% of businesses fail within their first year.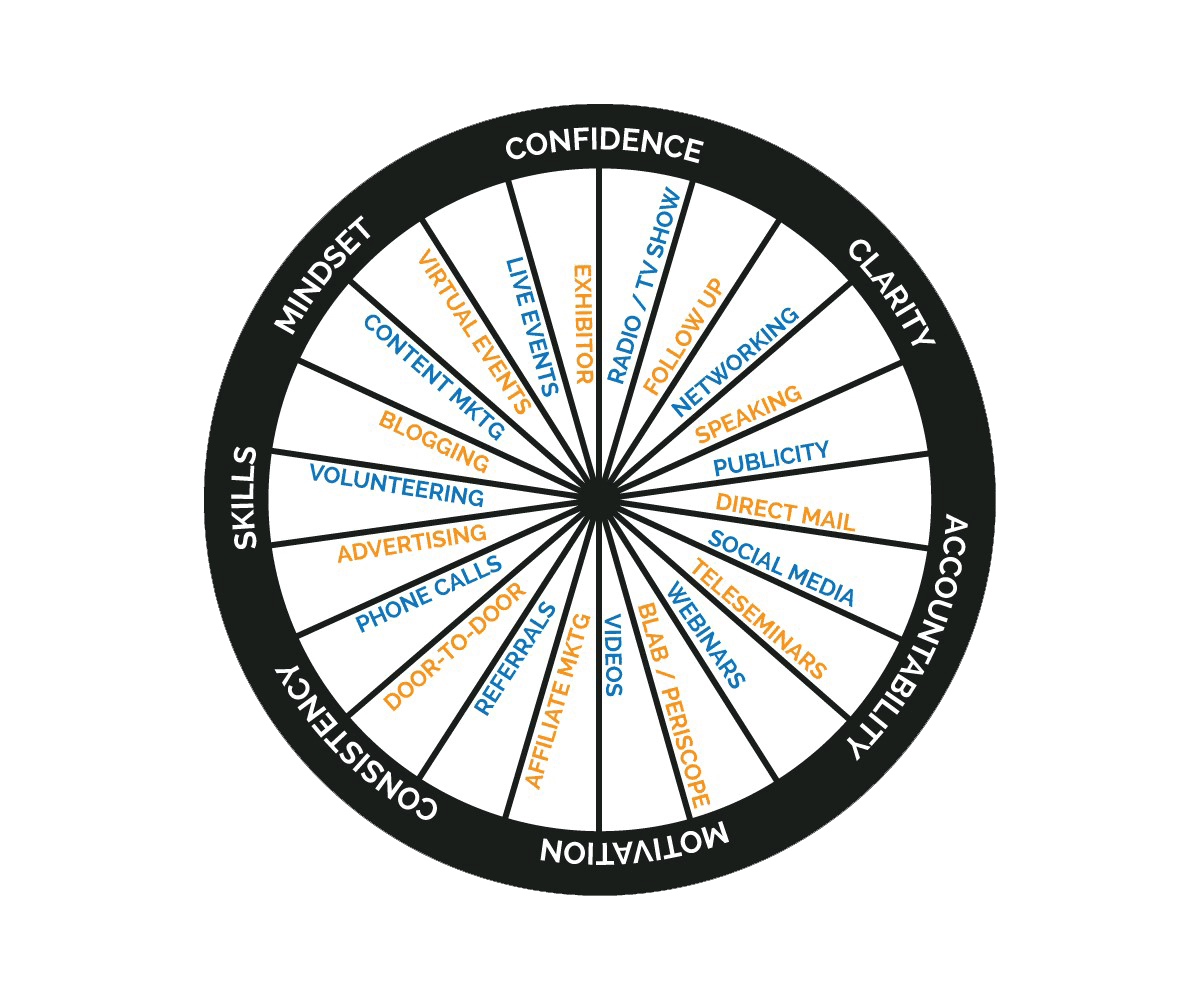 Step #2 is how to tweak or add lots more relationship marketing strategies and systems so you can greatly expand your reach and get in front of A LOT more prospects and referral sources. (without killing yourself in the process)
You'll Learn:
My "3 Step System for Attracting Clients and Making More Money Fast" that I walk you through so you are clear about which revenue generating activities to do each and every single day. You will never be overwhelmed and frustrated again.
The "3 types of marketing" that come into play in ANY business, ANY industry and how to organize what needs to be done in each one so that your ideal clients "get it" and want to work with you.
My #1 Strategy to increase the number of people who want to work with you so that when you do get into conversations with people who want to buy your stuff you know what to say to make them want to say YES
My 20 online and offline list building marketing strategies and be able to confidently choose which ones make sense for YOUR business
Step #3 is CRITICAL and where most businesses fail, it's all in how to do this in a more leveraged way using systems, technology & a team to support you in your business growth so you can also "have a life"!
You'll learn:
How to go from "time management" to "time abundance", so you can experience the freedom you originally hoped your business would give you, and forever eliminate the worries, frustrations, & overwhelm most business-owners face
How to set up the systems and support teams that take care of all the boring 'hard work' in your business for you, so you can just show up & do the fun stuff (that pays you the most) – granted this could be different for each business so you have to learn how this will work for YOU.
How to decide which technology to use without breaking the bank to build your business the most affordable way possible.
In addition to all of that… we create a safe space for you to: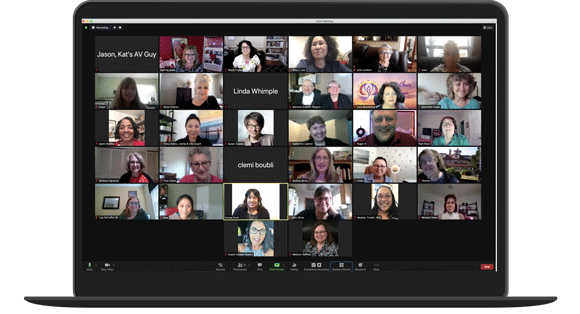 Share what you really want and what impact you want to make
Network to get business, referrals and power partners to take your business to the next level
MAKE MONEY! Many attendees make money while they're at the event because we provide a space for you to make offers, tweak your offers and make sales
Talk about where you are in your business and where you really want to be
Come up with new ideas and leveraged business models that can often double your business
Learn what YOUR NEXT STEPS ARE so that you're super clear and confident with what you need to do when you leave.
In addition to all of that… Your Workbook WILL Be Your Business Plan!
Learn what YOUR NEXT STEPS ARE so that you're super clear and confident with what you need to do when you leave the event and what you need to do daily/weekly/monthly for the next 5, 10 or more years of your business. This is an all-inclusive and comprehensive business training and guide. 
Get checklists and HOW-TO step-by-step strategy on just about everything discussed.
Take the guesswork out of planning in your business and marketing.
Use my step-by-step guide for most of the top 20 marketing strategies you will want to use such as speaking, networking, social media, video marketing, email marketing and direct mail. 
Tons of blank pages too so you can put YOUR own notes and thoughts in here.
Example email copy for getting free publicity, follow up and more.
This is a training event, not a fluffy, hypey, multi-speaker event. We only talk about marketing and business strategies that are WORKING right now and that we KNOW entrepreneurs need to focus on. 
Please remember you need to reserve your seat EARLY (by October 14th if US, 7th if Canada or other countries) so that we have time to SHIP your Marketing Materials to you in the mail! Everyone gets the workbook and materials – trust me, register now. This is limited to 50 people! (Digital materials will be sent if you register late.)
Registration Closed – Sold Out!
"Katrina's straightforward approach gives you options and tools to make it easy to understand parts of your business. Her approach not only makes it easy but she tells you the mistakes she made and what did not work. Katrina will save you hundreds of hours of research, money and frustration on systems. She is the expert on internet marketing, video webinars, radio, and she will teach you how to be mobile so you can literally can operate and conduct business from anywhere. She can assist from networking to speaking events. She will show you how to be effective at marketing events to following up on after event. Katrina's step by step process takes the overwhelmed feeling away. She is the master of Social Media to assisting in website. Hire Katrina Sawa for your business coach."
"In just 3 short months in your Live Big Mastermind, wow, you helped me get clarity around my entire planning schedule, and how to make sure I keep the balance in my own business and life, especially since that's what I teach. I've simplified my website, and lead generation systems so things run a lot smoother now which is taking a lot of stress out. I've taken advantage of more speaking opportunities, online summits and am collaborating a lot more with other experts that are growing my reach tremendously. Plus I finally created and launched the high-end mastermind that I have been called to lead for years now and filled it with 5 new people in 30 days! I can't wait to see what else we create as I'm on target for my best year yet!"
Here is what some of my previous attendees say about my events – yes, in person ones, but the experience and content or result is the same now, even on Zoom. 
This Event is for YOU IF You Want More Exposure, More Clients, Higher End Programs, More Structure for More Freedom!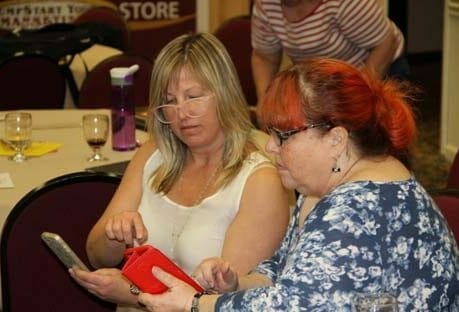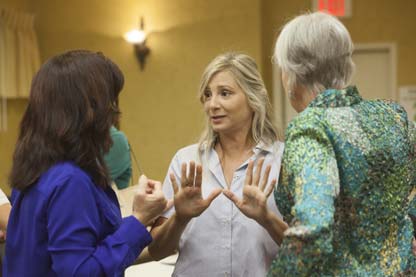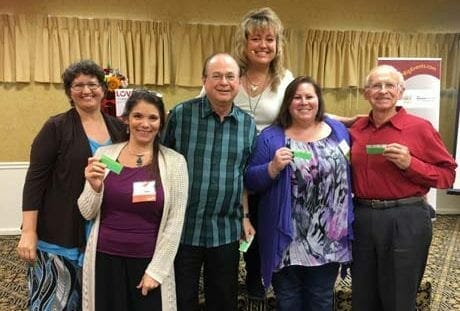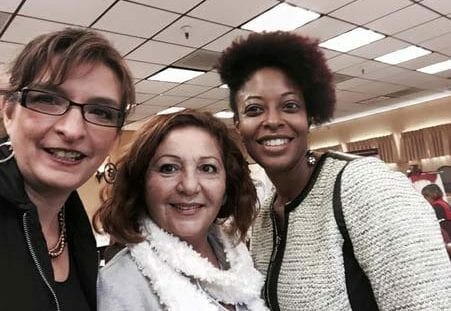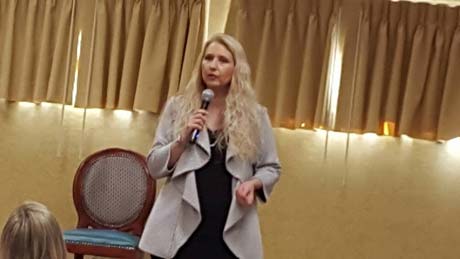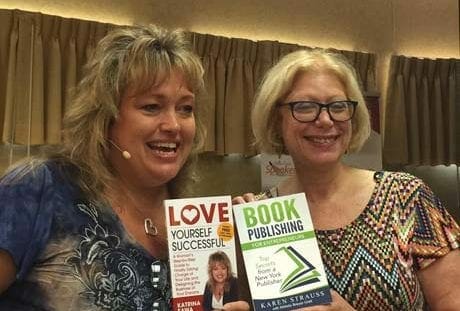 3 part training: Jumpstart Your Sales Value: $297
Are you trying to figure out how to enroll a LOT more people into your programs, products and services? Do you get on calls with prospects often and they "don't end up buying"? Well this Sales course and training will show you EXACTLY how to maximize and monetize all your one-on-one sales conversations plus teach you how to write copy for your website for more online sales too. Over 3 calls (pre-recorded) you will learn how to prepare for sales, prequalify people, make high-end offers, close close to 100% of the time and how to dance with any and every concern most prospects have! Access to training immediately upon registration!


Amazing Resources & Marketing Materials!
OMG you're going to LOVE what I'm going to send you IN THE MAIL before the event. But
you have to register before Oct 14th (if US)

so you can receive it in time! Value: $65
I can't tell you everything that will be in this awesome mailed package because I want it to be a surprise… I can tell you that you won't have to hassle with downloading 127 page workbook (Unless you register after the cut off), you'll get a printed one. You'll also get one of my books too as my gift plus about 3 additional practical items.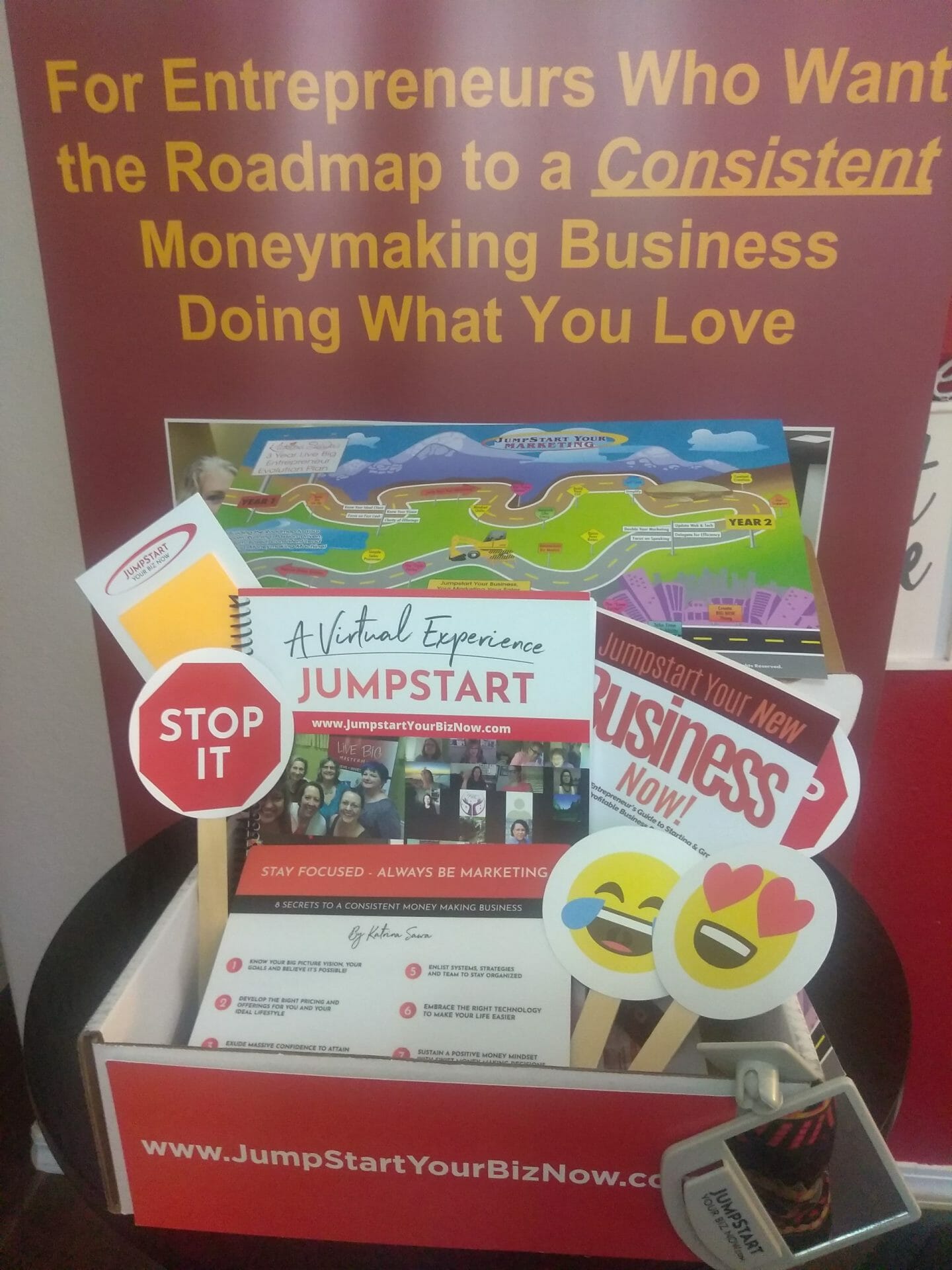 "I've grown my business 33% or more every year working with Katrina! She zeros in on EXACTLY what I need to do to grow my business and get more organized and systematized with my marketing because I'm sometimes too busy working IN the business to work ON it."
"Katrina Sawa is a more than just a business coach, she is a mentor. Katrina has taught me marketing strategies that WORK! In just a few months, I implemented a long over-due email campaign, created new products, sold new services and made connections with more clients than ever before. Katrina is someone I trust completely to guide me in my business offerings and I highly recommend her."
Ready to Learn What's Missing in Your Business
So You Can Make Some Tweaks & Double It Quick?
Want to finally have a solid, proven plan to get where you want to go, and knowing EXACTLY what you need to do to get there?
Registration Closed – Sold Out!
Event is from 9:00 am – 4:00 pm PST each day, Wed-Fri, October 20, 21, & 22, 2021
Your Host and
Lead Presenter
Katrina Sawa is known as the JumpStart Your Biz Coach because she literally kicks her clients and their businesses into high gear, online & offline, and fast. Katrina is the creator of the JumpStart Your Marketing® System, JumpStart Your Business in 90 Days System, Jumpstart Yourself as a Speaker System. She is an author of or in six other books including; Love Yourself Successful, Power and Soul with Ali Brown, Entrepreneur Success Stories with Loral Langemeier, The 40/40 Rules – Wisdom from 40 Women Over 40 and Success Rituals 2.0 with a variety of other online marketers. Katrina's first, hosted anthology book, Jumpstart Your _______ was published in Fall of 2018 and now she publishes a new volume every year helping dozens of entrepreneurs become published best-selling authors.
Katrina helps entrepreneurs make smarter marketing and business decisions in order to create the life and business of your dreams. She helps you create your big picture vision, plan and initial offerings if you're just starting out. She helps you develop a more leveraged, efficient business and marketing plan if you're more seasoned. Either way, she shows you all the steps, systems and marketing that need to be put in place in order to accomplish your big picture business, life and money goals. She does this via one-on-one coaching, her Live Big Mastermind, her Live Big Events, Webinars, Speaking gigs and Podcast appearances, and numerous Facebook groups she runs.
Katrina is the founder of the International Speaker Network. She's been featured on various news media shows such as Good Day Sacramento, News 10 and Sacramento & Company with multiple appearances. She won the National Collaborator of the Year Award by the Public Speakers Association of who's conference which Katrina spoke for four years in a row. She is also a member of the Women's Speaker Association, eWomenNetwork, Women's Prosperity Network and a Diamond Member and Diamond Trainer with Polka Dot Powerhouse. Kat speaks to groups and conferences of all sizes all over North America and the Internet. Learn more about Kat online at www.JumpstartYourBizNow.com.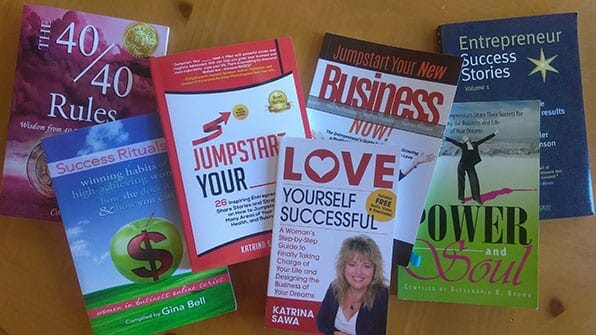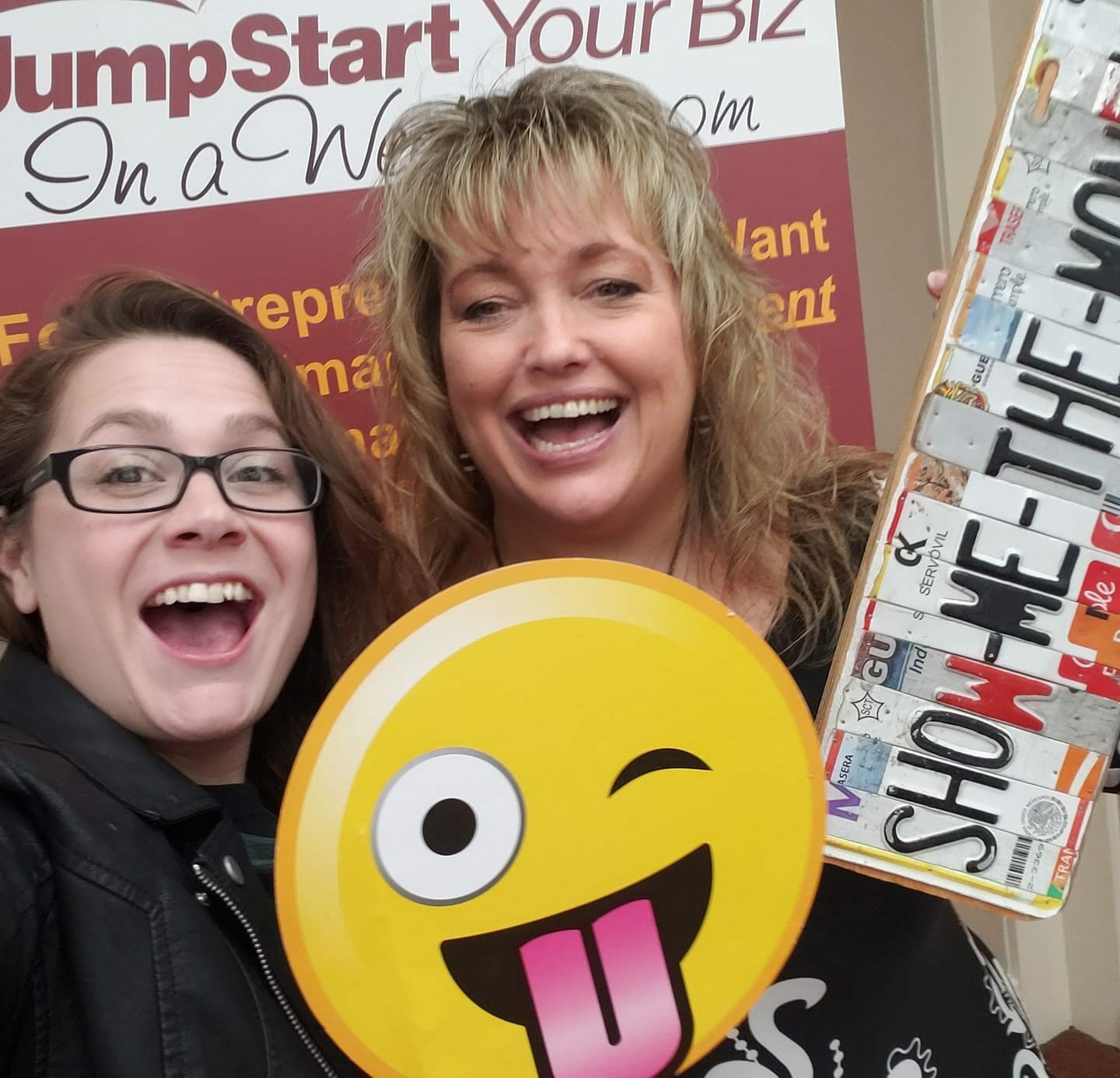 Here is what some of my previous attendees say about my events – yes, in person ones, but the experience and content or result is the same now, even on Zoom. 
Kat's events are reasonably priced for any entrepreneurs budget. HOWEVER, you'll receive more valuable and usable content and strategies at this ONE event than many of the others you've attended put together. Kat is known for GIVING and OVER-DELIVERING.
Kat has charged $1,000 per person before for her Jumpstart Your Biz in a Weekend Event but it's actually worth thousands of dollars you WON'T have to spend on other programs, products, services and live events to GET ALL OF THIS INFORMATION. PLUS what you learn at any of Kat's events, if implemented, will allow you to earn tens of thousands of dollars over the lifetime of your business so is it worth a few hundred bucks to attend in 2021??? You better believe it is! Attendees keep coming back because they keep getting NEW information and training specific to their businesses plus they make money too once they learn Kat's Easy YES Offer strategies! New content added at EVERY event!
"I've been to Kat's events 5+ times now because they're one of the most information filled events I have ever gone to. Not only do I learn a ton of marketing stuff but she opened my eyes to things I hadn't even considered. Extraordinary experience, extraordinary value. Katrina is always chock full of important things you need to know about marketing your business."
Join us "Virtually" for the next Jumpstart Your Biz Virtual Event October 20, 21, & 22, 2021 and you'll be so glad you did! RESERVE YOUR SEAT now – only 50 seats! Hurry too so you can get your AWESOME MATERIALS in the mail. (
Reserve your seat by OCT 14TH to ensure you receive your materials in time!

) Event is from

9:00 am – 4:00 pm PST Each Day.
Action Taker
3 content rich days of training

125 page printed workbook & Roadmap

One of Kat's books

Swag box with additional "useful" items

Annual Marketing Plan Guide
Registration Closed – Sold Out!
VIP Treatment
**Best Value**
Includes:

Everything included in the Action Taker Ticket +

One-on-One 60 Min Coaching Session with Kat (to be held prior to the event if possible so you can get super clear on how to best take advantage of the training but also to get you FOCUSED!) – This bonus is worth $750!

Access to Kat's Client-Only Resources & Templates Webpage where you'll find dozens of templates and things to model after!
Registration Closed – Sold Out!
Here is what some of my previous attendees say about my events – yes, in person ones, but the experience and content or result is the same now, even on Zoom. 
Frequently Asked Questions
Is this event good for me if I've attended one of your events before?
YES! Every event is different, in fact I always bring in new, fresh content on a variety of topics. Plus attendees constantly tell me that they "hear things differently" each time they attend also due to them being in a different place mentally and in business each time.
Is this event good for "my industry" or "my type of business"?
YES! What we talk about is basically "relationship marketing" or sales strategies which is what pretty much every business owner and professional needs to do, which is build and nurture MORE people, more relationships and then get MORE of them to buy, right?
If for some reason I attend and don't feel that this is a good fit for me, can I get a refund?
If for some reason after you attend Day 1 of the event, the whole day, you still don't see how this training applies to your type of business or you in general, you may request a full refund by emailing my team at team@jumpstartyourbiznow.com. But you must do this sometime before the end of the day on Day 1 and you won't be able to attend the rest of the event. A refund will be mailed to you in the form of a check minus $60 materials fee, up to two weeks after the event.  You may keep the Jumpstart Your Sales Training as a free gift.
What if I need to cancel?
Because we are shipping out all kinds of bonus materials ahead of time and you have access to bonus trainings immediately upon registering, we are only taking cancellations with refunds up to 3 business days after you register and pay as required by law. After that, you may gift your seat and materials to another participant or friend who may like to take your place OR you can reapply your investment into another one of Katrina's programs, events or services. Please email our team with your needs and requests to team@jumpstartyourbiznow.com.
What if I want to bring a friend or business partner?
You may bring anyone you like for just $97 Even if the rates and ticket prices increase (which they could) you will always be able to bring someone for this low, Bring a Friend Price! You will be given instructions on how to add a second or third person for that rate once YOU register yourself first.
Where is the event being held?
This event is being held online, via Zoom. It will be very interactive, you'll be able to chat with other attendees in the chat room and we'll encourage that so come ready to network and learn! And don't forget to show up with a great first impression remember. You could meet your next client or someone could book you to speak so you do want to come prepared to be and give your best. Virtual backgrounds on Zoom are NOT recommended as they are distracting and actually less professional looking. Create your "online stage" so to speak and wow others. Come via a laptop or desktop and not a tablet, iPad or phone if you can help it so you'll have a better chance at keeping up and connecting.