Are you ready to Jumpstart Your Business and you know a little or a lot about WHAT to do to become more successful, make more money, etc. BUT you need more direction, accountability, and instruction on HOW to get it all done, delegated, and systematized?
Then you're in the right place! As a 20 year seasoned Business Coach, I know a lot about a lot and I LOVE to teach hungry and motivated entrepreneurs HOW to do everything that's required to build a consistent, moneymaking business doing what you love! 
The first year I hit 6 figure revenues I was so excited, let me tell you. If you've ever done this on your own in your own business (not a JOB), you know what I mean. It's a huge milestone.
Unfortunately it's a milestone only about 6% of the small business owners out there EVER SEE and my goal is to CHANGE THAT!
Entrepreneurship is not easy no matter what ANYONE SAYS.
You're Not Alone. And I'm Here to Help!
It will be difficult to make certain decisions needed in a timely manner but this is critical to do because MONEY FOLLOWS SPEED you know.
It will take time to build up a qualified list of loyal subscribers, prospects and customers who will buy from you, so you MUST GET MARKETING & SALES SAVVY.
It will be uncomfortable at times having complete faith and believing in yourself and not listening to the head trash that 'you're not good enough' or 'who do you think you are? I know, heck, I wrote the BOOK about that!
If you've been told it will be easy then good luck to you but REALITY CHECK HERE, it won't be. A lot of the hype on the internet is false. I know because I've been led down some wrong paths, some inauthentic paths and done what people said would make me millions….and frankly it isn't that easy.
The GOOD NEWS is that I tell it like it is, I don't teach BS or "fluff". I do and teach EXACTLY WHAT WILL WORK so you can stay FOCUSED, PRODUCTIVE & MORE PROFITABLE FASTER.
If you want THIS, then check out the new 60-day business training program that I'm offering for 6-10 people MAX.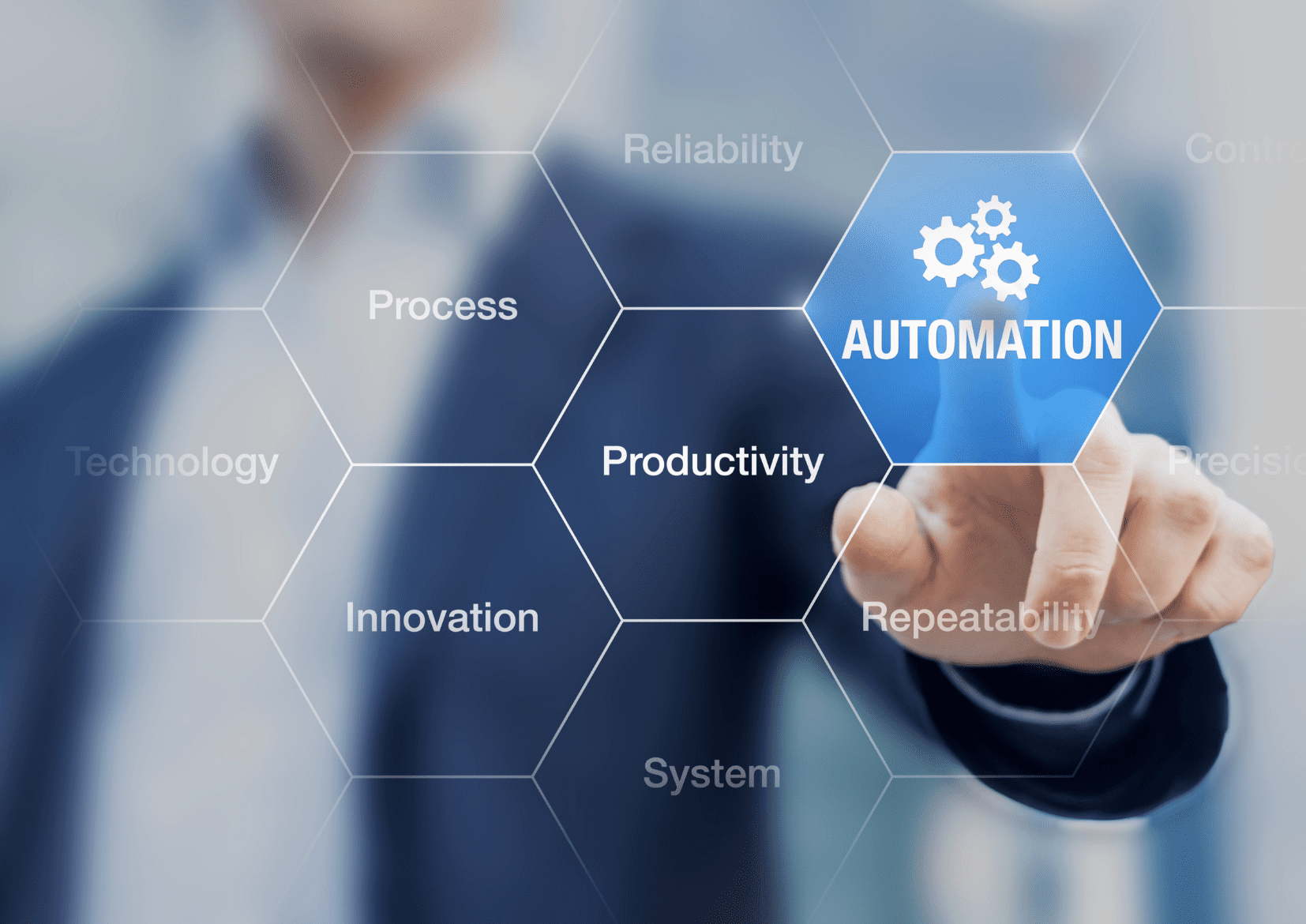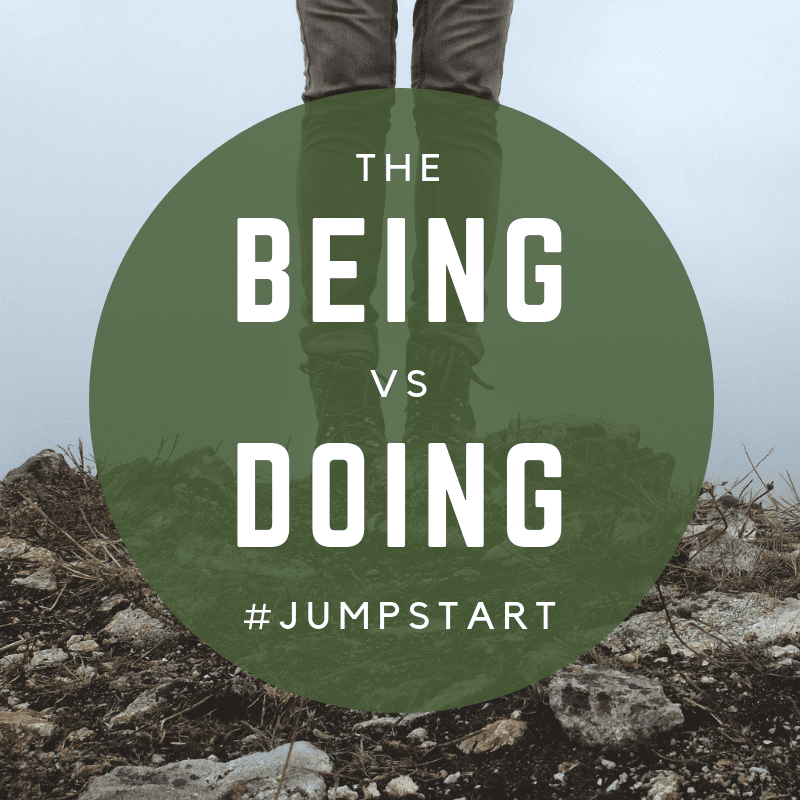 It's time to finally learn how to build your business the right way from the start. (Even if you've already started… it's never too late to Uplevel.)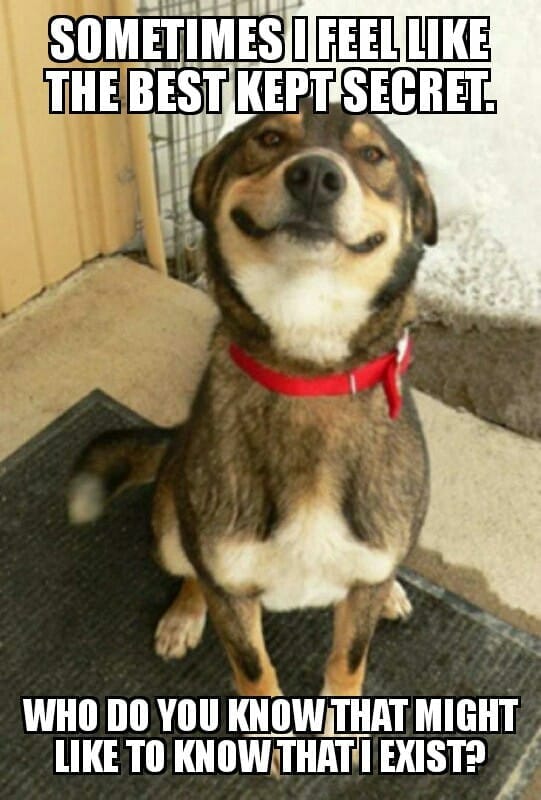 Most small businesses and entrepreneurs go out of business because they don't realize what all it takes to successfully run their own 'profitable' business and they get in over their head quick and struggle for years instead of 'going all in' because they KNOW it will be ok.
Now, what you CAN DO however is learn directly from someone who's been in your place.
Someone who's invested hundreds of thousands of dollars in their own training, learning, education, mentors, systems and more.

Someone who has ACCESS to some of the big players in the business world and who can give YOU the INSIDER SCOOP on WHAT'S WORKING and most importantly WHAT'S NOT.

Someone who continually teaches and trains her own students the same business strategies and marketing principles she uses to year after year continue to grow her own multiple 6+ figure revenue generating business.
I'd love to invite you to finally invest in the ENTREPRENEURIAL TRAINING that can help you create the life and business that you want.
It's a business development and marketing implementation program like NO other out there. I know a lot about a lot of different types of business models, marketing strategies (online and off) and so much more that literally NO one out there is teaching.
I give it all to you in a comprehensive 60-day small group program, spoon feeding you just what YOU need to know to start, grow and market your business. We work closely together so there is NO CONFUSION on what you need to do and how to do it. 
Now I'm not saying it has to be all hard work
or long hours because it doesn't.
You just may not know how to build and scale with less effort. There are a LOT of "Hats" we have to wear as Entrepreneurs and you're not expected to be masterful at all of them!
But you do have to have the right systems, business structure, offerings, pricing, plan and sales strategy in order for you to create a more smooth-running business machine.
And I happen to be really good at honing in on the 'holes' or 'what's missing' in your business as well as much bigger money-making opportunities for you or any business pretty quickly; this is a huge specialty of mine. Then I can also pretty quickly show you EXACTLY how to fix, tweak or change up your business in order to attract more clients faster and make more money sooner!
Because it's the smooth running business machine that's going to allow you the lifestyle you want to live, give you the freedom and love you want to enjoy. So many entrepreneurs don't make this a priority however until something DRASTIC happens, then it's just too hard to scramble and put it all into place quickly.
The 60-Day Biz Jumpstart Small Group Program Happens LIVE on Zoom with Katrina Sawa for 8 weeks from March 20 – May 22, 2023.
Training Topics for the Classes are as Follows:
# 1: Establishing & Setting Course on Your "O.O.I."
=> how to tap into your deepest internal driving force so you become unstoppable, passionate and irresistibly attractive to your ideal clients
=> determining your "order of importance" to reach your big money and lifestyle goals is critical
# 2: Clarity & Confidence with Your Offerings
=> exploring different business models you could offer before you spend a single dime on "marketing" – using the wrong model is why 85% of businesses fail within their first year.
=> growing your beliefs and confidence around your pricing is also highly important  to build fast cash.
# 3: Marketing & Lead Gen Musts for Expanding Reach
=> how to deeply connect and inspire the people you originally created your business to serve, AND making them WANT to learn more.
=> creating win-win relationships with other industry experts to grow and expand faster while impacting thousands in the process.
# 4: Nurturing Your Audience for Conversion 
=> how to speak, write, and nurture your audience is the #1 thing most entrepreneurs fail to do well. You have to learn to become a great copywriter, marketer, and be vulnerable all in one.
=> always thinking how to WOW them will keep you top of mind and more 'memorable' above your competitors.
# 5: Online Web, Tech and Business Systems Set Up
=> There's a lot of things and places you can definitely waste money on when you learn more about online marketing, websites, blogs and shopping carts. This program will share with you the good, the bad and the ugly about everything out there involved with technology and online marketing so you know EXACTLY what to do or NOT do online
=> sharing the backend operations for efficiency! 
# 6: CEO Level Organization, Productivity & Mindset Habits
=> how to go from "time management" to "time abundance", so you can experience the freedom you originally hoped your business would give you, and forever eliminate the worries, frustrations, & overwhelm most business-owners face
=> how to set up the systems and support teams that take care of all the boring 'hard work' in your business for you, so you can just show up & do the fun stuff (that pays you the most)
# 8: Creating & Delegating the WOW Customer Experience
=> make it so YOU are always the first person they think of when it comes to your product or services, this alone will separate you from everyone else in your industry, NO ONE does enough follow up or memorable customer experience activities, you can be the FIRST to be known more in your field because of this ONE system.
# 8: Wrap Up & What's Next to Scale & Grow Bigger
=> get your business to where you will never be overwhelmed and frustrated again.
=> Learn my 8 Ways to Improve Your Closing Ratios & Sales Presentations so that when you do get into conversations with people who want to buy your stuff you know what to say to enroll them
Pay In Full for the 60-Day Biz Jumpstart Program Now
Make 3 Monthly Payments for the 60-Day Biz Jumpstart
The best part is that it's totally 100% GUARANTEED.
I've included all the specifics about the program and what you'll receive on this page  but it's just an outline of what you're going to get; you have no idea what you're in store for really. I am so confident that this program will be EXACTLY what 99% of small business owners and entrepreneurs need to learn how to start, grow and market your business effectively and FAST that I even include my PERSONAL HAPPINESS GUARANTEE!
If you find that this program is not helpful to you or you can't figure out how to make it work for your business we can take your investment and repurpose it into some other option like 1on1 coaching, live event, etc. 
What You'll Get Out of This Program:
Most entrepreneurs find that they learn new ways to build and market their business after the very first call. During this training you'll experience the following:
You'll feel much more confident and clear on what you're providing, offering, selling and doing
You'll be a lot more confident to charge what you're really worth, spending time with people for free too much and you'll stop undervaluing yourself overall
You'll have a clearer understanding of how to monetize better what you're already doing
You'll learn how to systematize things you're already doing so you can get more done and reach more people faster and more consistently
You'll understand where to focus you're time every day, week or month and on which money-making tasks so not to waste time on things that will not lead to success or profits
You'll create a roadmap for your business success, for reaching your desired goals in income, lifestyle and even your give back needs
You'll have less stress about what to do and how to do it
You'll know where to find resources and people to support you along the way, ones you can trust
And so much more!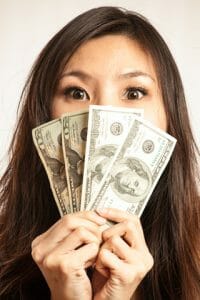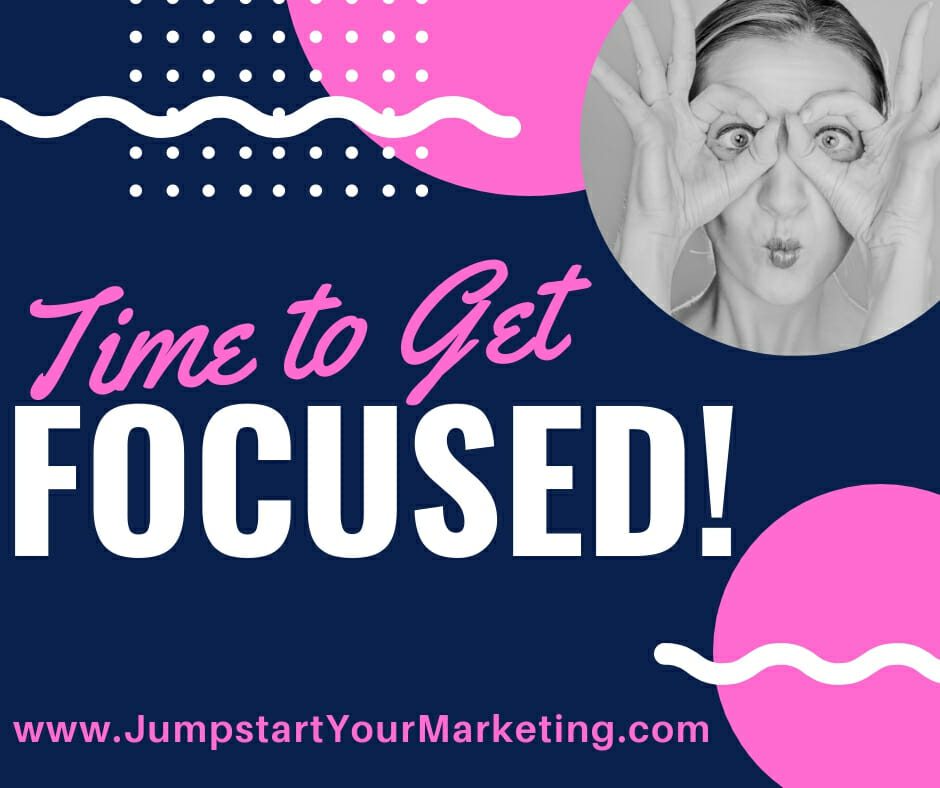 This is a comprehensive business building and marketing training program where you'll learn everything about setting your business up the right way from the start (whether you've already started or not) including learning about specific technology and online marketing you'll need, regular marketing and follow up, systems and automation needed to leverage your time as well as ways to tweak what you're already doing to increase sales immediately.
8 live 60-min trainings
We'll be walking you through each step along the way and sharing actual strategies, steps, templates, and the WORDS too that you can use in all areas you're expanding. I will help do things with you not just tell you what to do live on the calls. (And of course you'll get all the recordings.)
Private Facebook Group
Throughout the entire process for 60 days or more, you will have intimate access to me, the group and be able to share resources with just us privately for ample and quick feedback and improvement.
More Bonuses Coming..
There are additional resources, templates, samples, and perhaps recordings given out throughout the entire process, just take notes and save them. You may need the recommended vendors for example, they are PRICELESS!
Dates / Times:
All calls are on Mondays for one hour from Noon – 1:00 pm PST (3:00 – 4:00 pm EST)
Calls will run from March 20-May 22, with two weeks off during that time period. 
Actual call dates are: March 20, 27, April 3, 17, 24, May 1, 15, 22 – Mark your calendar now.
 Are you ready to register now for.. the 60-Day Biz Jumpstart Small Group Program starting in March 2023?
The investment is just $2,497 which could allow you to scale and grow your business, perhaps doubling or tripling your revenue each year for the next 3, 5, 10, or even 20 years! These are the basics you need to even just "get by". Don't kid yourself into believing you'll figure all this out yourself. Just dive in and let me help you step-by-step along the way.
You can pay in full OR you can make 3 monthly payments of just $897 starting today and be on your way to a smooth-running, consistent lead-generating, moneymaking machine of a business. This is half of what I charge for a full VIP Day and you're getting me focused on YOUR business for 60+ days!
 Keep in mind this is not a 1on1 program, but with the very small number of people I'm taking in this class, it's the closest you can get to 1on1 at this level of investment. If you know you need more 1on1 direction, advice and mentoring, then please don't 'settle' on this, go get into my Live Big Mastermind where you'll get access to this training plus unlimited 1on1 calls and mentoring for support all year. 
Pay In Full for the 60-Day Biz Jumpstart Program Now
Make 3 Monthly Payments for the 60-Day Biz Jumpstart
What Clients Have to Say About Working with Me in a Group:
When COVID hit, I was unexpectedly furloughed from two jobs and thrust into a position of uncertainty.  I met Katrina and knew, immediately, she was the one to help me launch the business I've always wanted.  As a Doctorally prepared Nurse Practitioner, I have wanted a business on my own for many years yet unsure where to start.  Katrina has helped guide me from day one!  In four short months, I went from a panic state of, "I'm not working!" to effectively running my own business and generating nearly $5,000 in just one month! Katrina helped me discover my true value and has encouraged me to charge an hourly rate which is definitely what I am worth–which is much higher than being an employee.  Her work has guided me to grow a business very quickly from simply an idea to reality. If you are considering starting a business or looking to take yours to the next level, jump now!  Katrina is the one to jump start your business!  She truly is a gift and is one of the best business decisions I have ever made!
Since working with Katrina… business income more than doubled, confidence skyrocketed and business thriving, scarcity mindset eliminated. I'm working smarter, not harder. I thought a new car and phone were out of my budget… I followed Katrina's guidance and obtained both within 3 months of working with her.
One of Katrina's strengths is that she has the systems you need to automate your business with ease. From sales scripts, to social media marketing plans, to email marketing guides, she has it all figured out for you.
The JumpStart Your Biz Coach, Katrina Sawa helps entrepreneurs make more money doing what they love. She is the creator of the JumpStart Your Marketing & Sales System, a tell-it-like-it-is speaker and International Best-Selling author with 20 books including: Jumpstart Your New Business Now, the Jumpstart Your _____ (blank) book series, and Love Yourself Successful. She has been featured on the Oprah and Friends XMRadioNetwork, ABC and TheCW and she was awarded the National Collaborator of the Year Award by the Public Speakers Association and a 2-time Nominee for the Wise Woman Award by the National Association of Women Business Owners. She speaks to groups of all sizes, holds live training events annually, also is the CEO of Jumpstart Publishing and she's the founder of the International Speaker Network with over 3500 members globally.