Are you ready to generate more money in your business than you've ever dreamed imaginable?
If so….then you'd better get speaking!
My name is Katrina Sawa and I'm known as The Jumpstart Your Biz Coach for a reason….I literally kick my clients and their businesses into high gear because I can see the holes and opportunities a business owner or entrepreneur has right in front of your face when you don't see it.
Speaking is one of those HUGE OPPORTUNITIES! 
If you are NOT already speaking in your business either way, regardless, then you…..
May be missing out on thousands of dollars in sales and new clients every single month depending on what you offer/sell.
May be lacking the easiest way to build credibility and exposure for yourself and your business
Are not helping all the people who are waiting for you to help or serve
Are not getting your message out to the masses in a big way
Could be playing small
Could be hiding from your own insecurities and "head trash"
If you ARE already speaking in your business – for free or for pay then you may be….
Missing out on thousands of dollars in sales and new clients due to not effectively closing sales from the stage or the back of the room (or in your follow up – or lack of!)
Not capturing all the leads and contact information you could be if you aren't completely prepared to do so
Not speaking enough (are you the best kept secret in your industry?)
Missing connections that could be made in person by not having the right marketing materials, networking skills or special offers
Not getting repeat invitations due to poorly designed presentations or talks that aren't content or audience focused
Not maximizing each event or presentation due to lack of systems, technology, team or follow up
Not only have I been speaking in business for over 11 years but I also am the Queen of Follow Up – that's how I built my multiple six-figure business!
Speaking for FREE, as a marketing strategy in your business, is one of the fastest, easiest, least expensive and most effective marketing strategies that you can do these days.
Speaking for a fee, on the other hand, is a business model.
 
If you don't know the difference between the two or why you should care about the difference then you really need to this 6 Week Training Course.
All of Katrina's events is a serious boat load of valuable, action-oriented content focused on helping entrepreneurs rock their business going forward. Most importantly, you'll identify the gaps that are impeding your growth, and zero-in on a set of priorities bound to move the needle."
Get this 6 Step Jumpstart Yourself as a Speaker System Into Place Now!!
Find out how to maximize your time and investment for any speaking gig, live or on the phone/internet and you will see how this ONE marketing strategy will probably be able to triple your business revenues this year!
I would love to invite you to decide to learn everything you need to do, set up, create and tweak to make speaking one of your main marketing and business strategies like it is mine and most of my clients.
Oh and I don't care what type of business you're in or what you're selling – you still need to speak. BUT…you may NOT want to speak specifically about YOUR particular product or service. That will depend on what you do or sell, sometimes we need to get creative with what talks you do to position yourself as the expert you really should be known as.
I've helped create talks and speaking presentations for:
Coaches / Consultants (obviously easier right?) – Health, Life, Business, PR and more
Virtual Assistants
Day Spa Owners, Massage Therapists and Estheticians
Interior Designers
Roofing Company Owners (not so easy folks but doable!)
Hypnotists
Astrologers
Social Media Marketers / Web Designers
Copywriters (you'd think they have it down but not always!)
Energy Healers
Pet Sitters
Network Marketers
Accountants / CPAs
and so many more….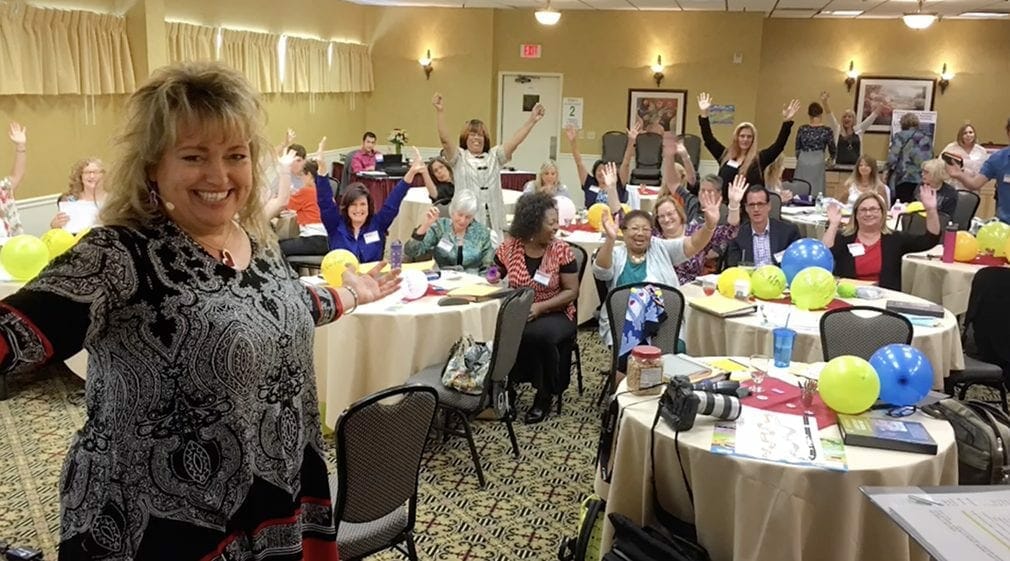 "I've needed systems for years. I've been in programs and I've had Kat create a system, except I have never understood the steps involved. I now understand what a 'system' means and what is involved."
YES, YOU can do this too – you just may not know what to talk about or how to get started! 
That's where I come in.. I'm the HOW – TO – DO – IT – EXPERT! 
I teach all my clients the HOW of everything they need to do to start, grow and market their business successfully to create a smooth-running, passion-driven, freedom-based, moneymaking business machine. I can show you how to do this too.
Speaking is one of the main marketing strategies I teach to all my clients and in almost all my programs. They've all been chomping at the bit for me to put a program like this together where everything they need to know about speaking is in ONE place, one program and in just 6 weeks. How great is that?
"This is a great environment to learn and build fellowship with other entrepreneurs. Kat knows how to build and nurture a creative, prosperous community."
Here's how YOU can get access:
I outlined a very specific 6 Step Jumpstart Yourself as a Speaker System to teach you and it's not just about the training or me teaching you but it's also about YOU doing this stuff along the way so it finally gets done and you get to monetize your business through speaking.
See if you've been thinking about creating a talk or getting more speaking gigs or getting started as a speaker at all but you've been procrastinating it, then this is the perfect program for you because you will learn IT ALL HERE in this one program, even learning at your own pace, I promise.
There are 6 weeks of training, these recordings were done with a small live group of entrepreneurs in various industries so you'll get to hear what each of them is doing, creating, etc. There are handouts to go with each recording and you work through each one as slow or as fast as you want.
"Katrina has so many tools and systems to help business owners to elevate their business and get them on automatic. She took my new website with beautiful graphics and made it state of the art to handle every aspect of the technology age of business. She is my "go to" for so many things and she's just amazing! I highly recommend her and her team."
This first week is all about what are you an expert in and what will you focus on. Evaluating what you're selling or offering too so we know what we need to funnel people/prospects into from a talk; maybe even creating new leveraged programs or offers that make sense. This is the big picture that a lot of speakers don't focus on first and they just dive right in and start speaking but they never really make any money doing it.
This week is then where we start developing your talks, topics, talk descriptions and all the necessary items and deliverables you'll need to get you booked in the first place plus what all promoters or speaker bookers need to be able to market your talk. If you don't have or make available all the information they need pretty quickly they may decide against booking you or definitely won't recommend you to their other promoter friends.
Then we focus on where to get you booked and no matter where you live I have strategies that will help you in any city or geographical area or online too as need be. We will focus on what to say to generate interest, get booked, reaching out and strategize on how to systematize all this so it's easily duplicatable by you or your assistant down the line too.
Now it's time to create your actual presentations. Creating powerpoints were one of the things I shied away from in the beginning of my speaking career, now I can create one 10 minutes before I talk easily and with an awesome special offer too that gets results! The wording the flow of your presentation will (powerpoint or not) will make or break your results so this is nothing to take lightly. If you've never made a lot of money doing this before then I wouldn't depend on yourself here.
The last two steps are where most speakers or business owners drop off, they just typically don't do the rest which is a shame because you are 7 times likely to create the majority of your sales in the back of the room or in your follow up. Week five is all about what you need to create, what it will say, look like, how you'll do your back of the room display and so much more to be totally, and confidently prepared for all talks – online or in person.
This week is all about the lead capture and follow up for ongoing marketing, sales and referrals. No one does enough follow up period, not from speaking, from their networking or even following up with their paying customers. We're going to change that for you and I'm going to show you what to do, say, send, etc.
"Katrina Sawa is an experienced, savvy speaker that presents with her heart. She is authentic and direct as a speaker, and cares about her clients. She is quick on her feet, is brilliant with her constructive criticism – which is well received by all. I always learn something more with every event."
Get this 6 Step Jumpstart Yourself as a Speaker System Into Place Now!!
Find out how to maximize your time and investment for any speaking gig, live or on the phone/internet and you will see how this ONE marketing strategy will probably be able to triple your business revenues this year!
"It was a dynamic, engaging and networking rich program. I was able to commit to start using some tools and make it happen!"
Let's jumpstart yourself and your business shall we? The investment for this program is $997 or you can split it into 6 easy payments of $178.
People pay me $7,500-40,000 in coaching fees to teach them this stuff and help them "get it done". This is a steal – you can make this back with one client sale from your next speaking gig if you set up your offerings and business the right way!
PLUS I'm giving a BIG BONUS of one of my products too AND access to my next upcoming LIVE EVENT!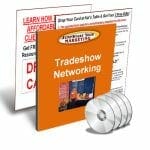 Your BONUS is my Tradeshow Networking Tool Kit which shares more how to work the room and maximize lead generation when you're out networking, exhibiting or speaking live. It also gives you tons of samples of order forms, flyers, display materials and more you can get started with before this program even starts! (I'll email you the product once you register)
The events are 4 times a year in the Sacramento, CA area for 3 full days of in depth marketing training and networking. You can choose which one you want to attend once you register.

Get this 6 Step Jumpstart Yourself as a Speaker System Into Place Now!!
Find out how to maximize your time and investment for any speaking gig, live or on the phone/internet and you will see how this ONE marketing strategy will probably be able to triple your business revenues this year!
"This event and Katrina's genius is the kick in the pants I needed to get serious about my business. It's great having her action steps and strategy as a guide. As a speaker and sponsor of Katrina's event, I meet qualified and high quality prospects. I actually more than doubled my revenue at the back of the room. It is a pleasure working with her and her team!"
Get Started Today
Sign Me Up!
Sign Up Now to Receive Kat's Email Newsletter, Video Tips & Free Jumpstart Your Biz Audio & Checklist!