MARKETING BASICS
FOR CONSISTENT

Are you trying to figure out how to start up a new business, get more clients quickly or systematize things you are doing so you can stop working so darn hard?
Well, you're in the right place. I'm Katrina Sawa, The JumpStart Your Biz Coach and my passion and purpose in life is to inspire, motivate and educate ALL entrepreneurs on how to start, grow and market your business the right way from the start. There IS a LOT to DO however to create a smooth-running, passion-driven, moneymaking business. 
One of the FASTEST Ways to Get the Advice, Resources, Ideas and Support that you NEED is to Jump on a One-on-One Call with Me! But if you're not yet open to doing that, then it's all about… 
Jumpstarting Your Marketing!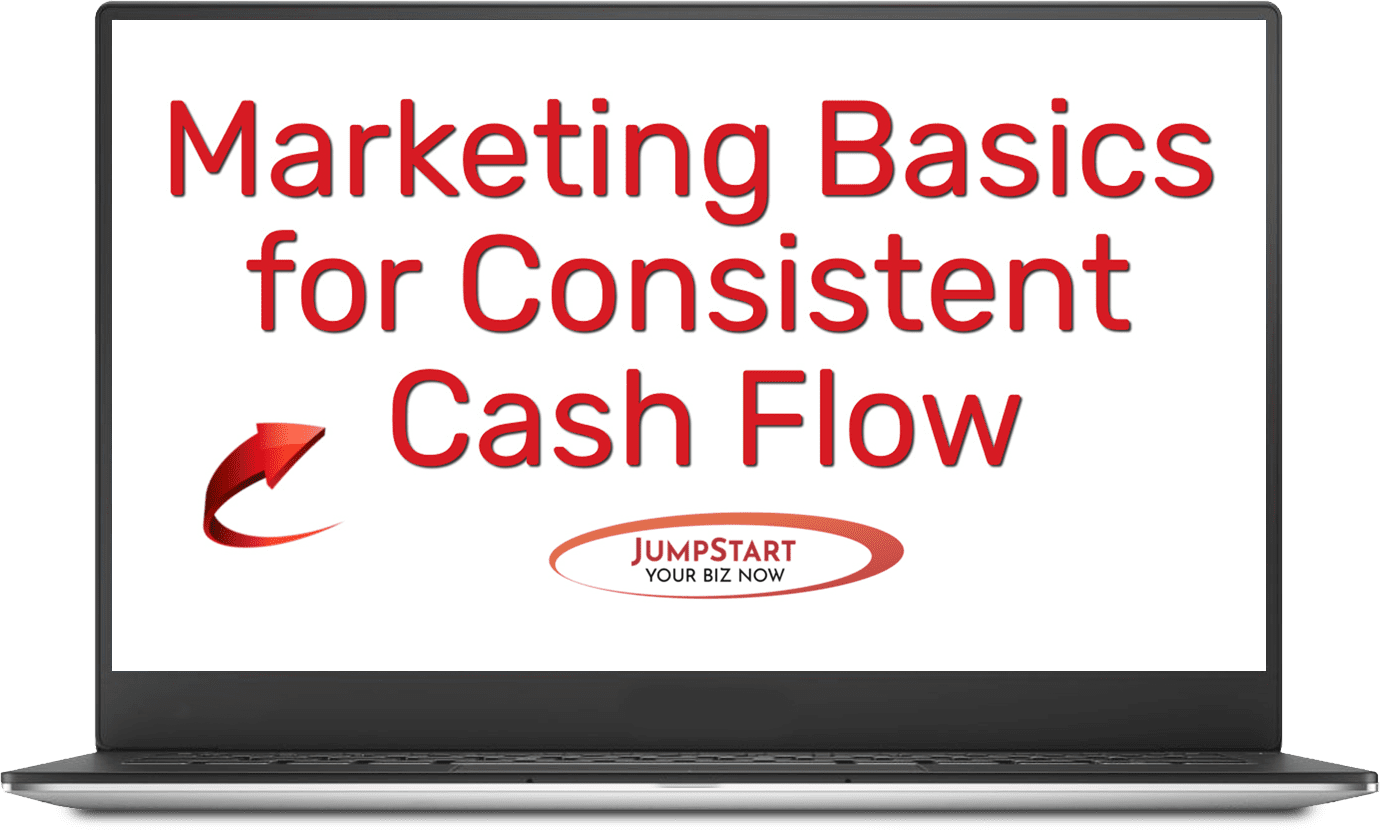 You see, you just may not know what you don't know to really get your business off the ground OR to double in revenues or double your time off.
What I find is that most entrepreneurs know a lot about their "thing" or expertise but they know very little about what makes a CONSISTENTLY PROFITABLE BUSINESS.
I've been working on creating this for myself over the last 19 years by investing in mentors, masterminds, coaching, workshops, online trainings and more for sure.
If you want to earn a consistent, 6 figure business – now is the time to do that. If you want to work less and make more doing what you absolutely love to do – now is the time to do that. 
Let me show you and share with you what I know will work for YOUR business!
When Katrina promises to deliver, she OVER delivers! She helped me get crystal clear on how to develop winning programs and I am pleased to say that I earned more money this past September than I have in any month in the past 9 years! How do you spell business success? 2 words: Katrina Sawa!"
You need to learn HOW TO BE A PROFITABLE ENTREPRENEUR plain and simple. 
They don't teach this stuff in college, I know, I have a degree in Business and Marketing. The truth is that entrepreneurs need to learn from other successful and profitable entrepreneurs on what to do to really run, grow and market a successful small business.
Many business owners NEVER invest enough time and money in their own learning and business or marketing planning. Will YOU?
It doesn't have to be expensive but you just don't know what you don't know so you'll need to learn that from somewhere or someone. Why not from someone you KNOW has been where you are now and is making money doing what she loves – yes ME!
If you've been thinking about working with a coach or in a group program somehow but you just aren't sure which one is right for you or which one will truly give you the solutions you need to create the type of business you want so that you can live the type of life that you want then I encourage you to "TRY ME OUT" by grabbing my Marketing Basics for Consistent Cashflow® System!
In this program you will learn:
How to SHIFT Your Business Models and Offerings So Your Prospects Jump at the Chance to Work With You!

How to Set up and Put Your Marketing & Lead Generation Tasks on Autopilot to Save You a TON of Time & Money!

You Will Walk Away with an Easy to Follow Marketing Guide, Checklists, Worksheets & More to Successfully Implement the RIGHT Marketing that will Work for YOUR Business!
This program really gets you INTO ACTION with your marketing!
"Katrina is the first business coach I met who cut right to the chase on how to improve my business. There was no wasted time, and no wasted investment. You get a return on every penny you spend with Katrina. For people looking to improve their business quickly, Katrina is the answer." 
 Get Instant Access to Your Marketing Basics for Consistent Cash Flow 3-Part Webinar Trainings NOW!
Going through this 4.5 hours worth of real-life training (previously recorded, you can watch at your own pace), watching entrepreneurs get coaching live on the spot, will help you will hone in on just what YOU need to work on in YOUR business right now to get clients and make money so you can FOCUS your time and efforts more succinctly with less effort.
Regularly priced at $197
On Sale for a Limited Time for $147!
"I only worked with Katrina for a short time to have her give me a jumpstart from where I was in my business. I realized I needed better marketing in place, more systems and possibly some new programs and offerings so that I could really amp up my revenues and in just three short months she helped me do all of that. Now I have a much more up-to-date marketing and business plan that I clearly understand what to do with and how to accomplish it. Oh and in that time I also attended two of her live events and they really were chock full of useful marketing and sales strategies that I'm also already implementing to get more higher paying clients. Thanks Katrina!"
"When I came to a point in my business where I felt stuck and unsure about the best ways to move forward, enroll more clients into my programs, and utilize the opportunities and events that I had lined up, I knew I needed the support, guidance, and expertise of someone who was already at the level in their business where I desired to be; that's when I contacted Katrina Sawa about her 1-on-1 coaching. My primary desire was to get targeted and strategic advice that I could immediately implement in my business to start seeing results.
Within our first session, Katrina provided me with the information that I needed to begin transforming my website to more clearly express the value that I offer through my work and then strategies to increase my visitor rate and client interest. Each coaching session added tremendous value to help me immediately move forward to the next step that I needed to take. I highly recommend Katrina Sawa to entrepreneurs who are ready to take action  NOW and move their business to the next level fast!" 
 Get Instant Access to Your Marketing Basics for Consistent Cash Flow 3-Part Webinar Trainings NOW!
You will hone in on just what YOU need to work on in YOUR business right now to get clients and make money so you can FOCUS your time and efforts more succinctly with less effort. I walk you step-by-step along the way.
Regularly priced at $197
On Sale for a Limited Time for $147!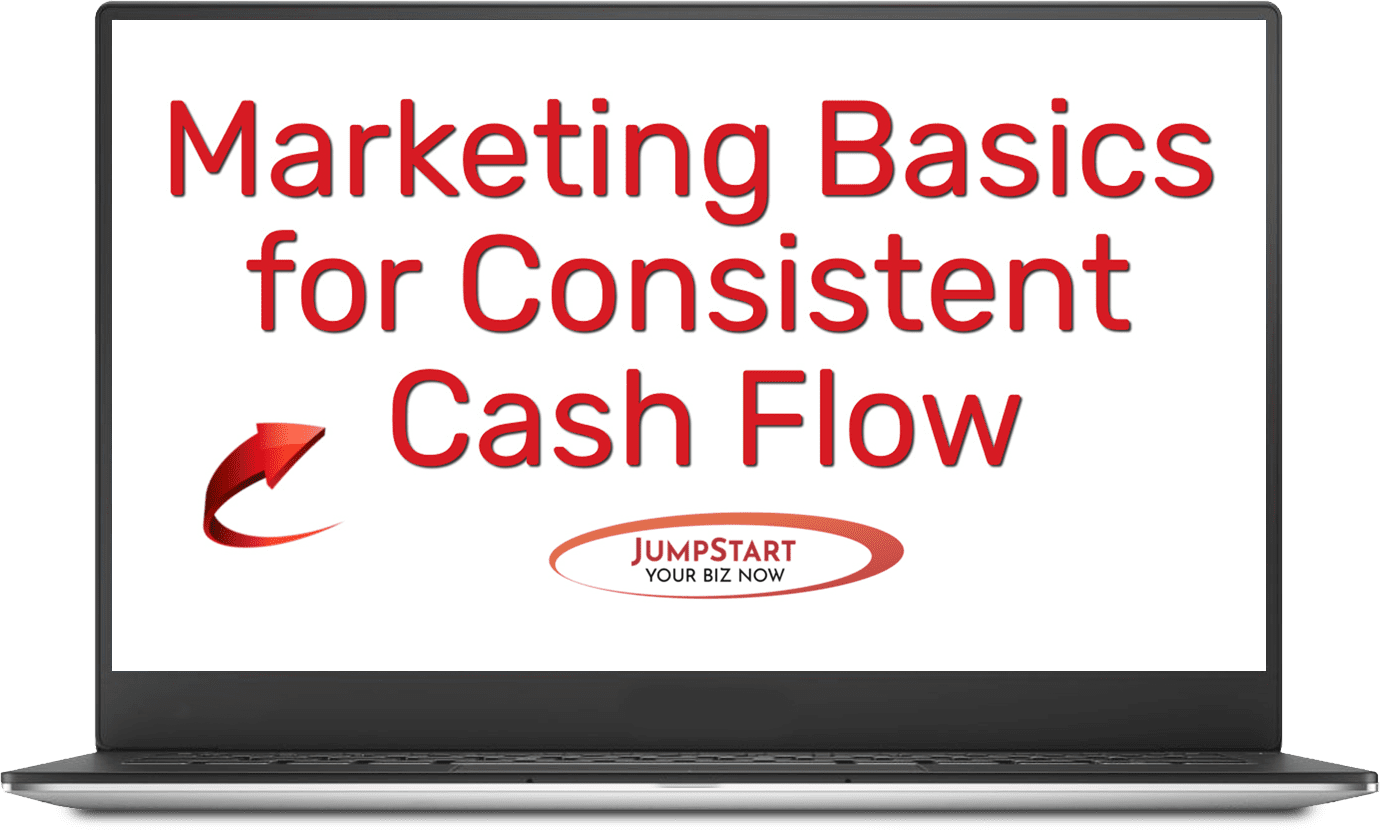 Katrina Sawa is known as the JumpStart Your Biz Coach because she literally kicks her clients and their businesses into high gear, online & offline, and fast. Katrina is the creator of the JumpStart Your Marketing® System, JumpStart Your Business in 90 Days System, Jumpstart Yourself as a Speaker System. She is a 9x Int'l Best-selling author with 14 books including; Love Yourself Successful, Jumpstart Your New Business Now, Power and Soul with Ali Brown, Entrepreneur Success Stories with Loral Langemeier, and Katrina's anthology book series, Jumpstart Your _______, Vol I, II, III & IV.
The JumpStart Your Biz Coach, Katrina Sawa helps entrepreneurs make more money doing what they love. She is a tell-it-like-it-is speaker and has been featured on the Oprah and Friends XMRadioNetwork, ABC and TheCW. She was awarded the National Collaborator of the Year Award by the Public Speakers Association and a 2-time Nominee for the Wise Woman Award by the National Association of Women Business Owners. She speaks to groups of all sizes, hosts a mastermind and live training events annually and she's the founder of the International Speaker Network.