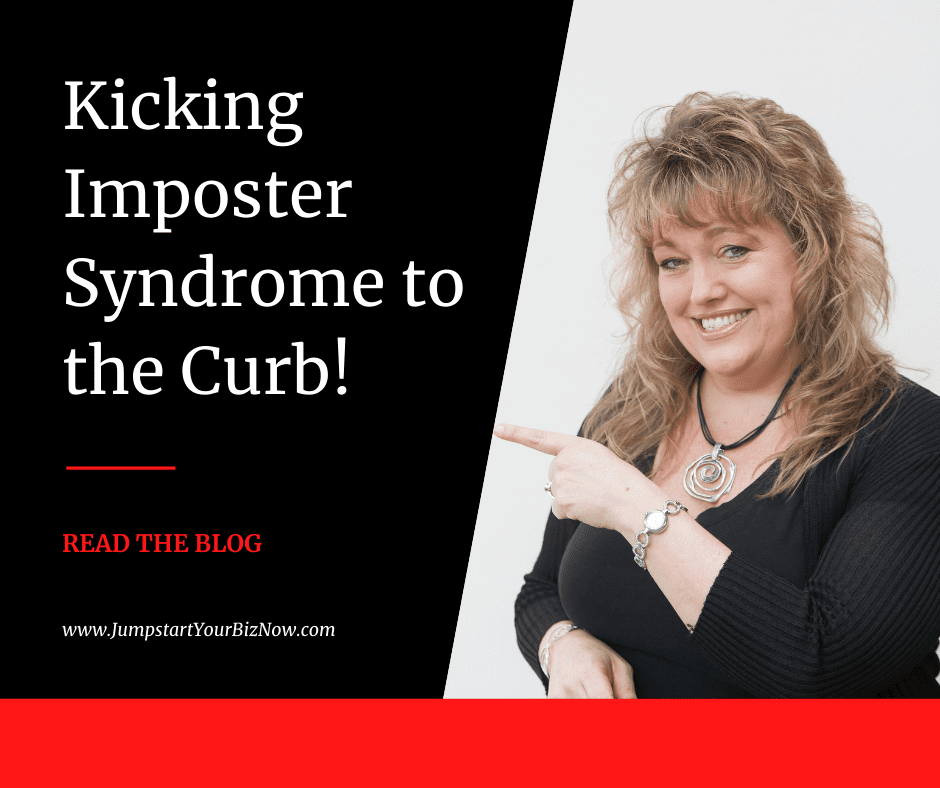 What's stopping you from being HUGELY successful in your business, whether you're a seasoned biz owner or start up, could likely be Imposter Syndrome. I've noticed that a LOT of entrepreneurs suffer from this, heck, so have I!
It could be early on in your business because you were new and just figuring things out and weren't as confident and maybe you got over that like I did once people starting hiring you…
It could be that it stuck with you because of some hard programming when you were growing up and you can't seem to kick it to the curb… it's time!
I just want to say that this is normal. That feeling of self-doubt, unsureness, or lack of experience will often be there when you're running your own business, the key is to figure out what steps you need to take to let that go and take charge of your worth, your expert status, your accomplishments and recognize that there are thousands of people who will hire you or buy your stuff if YOU BELIEVE.
According to Dictionary.com, Impostor Syndrome is defined as: anxiety or self-doubt that results from persistently undervaluing one's competence and active role in achieving success, while falsely attributing one's accomplishments to luck or other external forces.
Some common thoughts and feelings associated with imposter syndrome according to the Harvard Business Review include:
 "I feel like a fake" Imposters believe they do not deserve success or professional accolades and feel that somehow others have been deceived into thinking otherwise. This goes hand in hand with a fear of being "found out", discovered, or "unmasked". They believe that they lack knowledge or expertise.
"It's all down to luck" The tendency to attribute success to luck or to other external reasons and not their abilities is a clear indicator of imposter syndrome. They may typically say or think: "I just got lucky" or "it was a fluke".
So, what can you do to mitigate the negative effects of Imposter syndrome?
Recognize imposter feelings when they emerge. Awareness is the first step to change, so ensure you track these thoughts: what they are and when they emerge.
Rewrite your mental programs. Instead of telling yourself they are going to find you out or that you don't deserve success, remind yourself that it's normal not to know everything and that you will find out more as you progress.
Talk about your feelings. There may be others who feel like imposters too – it's better to have an open dialogue rather than harbour negative thoughts alone
Consider the context. Most people will have experience moments or occasions where they don't feel 100% confident. There may be times when you feel out of your depth and self-doubt can be a normal reaction. If you catch yourself thinking that you are useless, reframe it: "the fact that I feel useless right now does not mean that I really am."
Reframe failure as a learning opportunity. Find out the lessons and use them constructively in future. This is a critical lesson for everyone.
Be kind to yourself. Remember that you are entitled to make small mistakes occasionally and forgive yourself. Don't forget to reward yourself for getting the big things right.
Seek support. Everyone needs help: recognize that you can seek assistance and that you don't have to do everything alone. This will give you a good reality check and help you talk things through.
Visualize your success. Keep your eye on the outcome – completing the task or making the presentation, which will keep you focused and calm.
Oh, and I had a few thoughts to add also in my video this week here… Kicking Imposter Syndrome to the Curb! Go watch and hear what my recommendations are for you if this is you.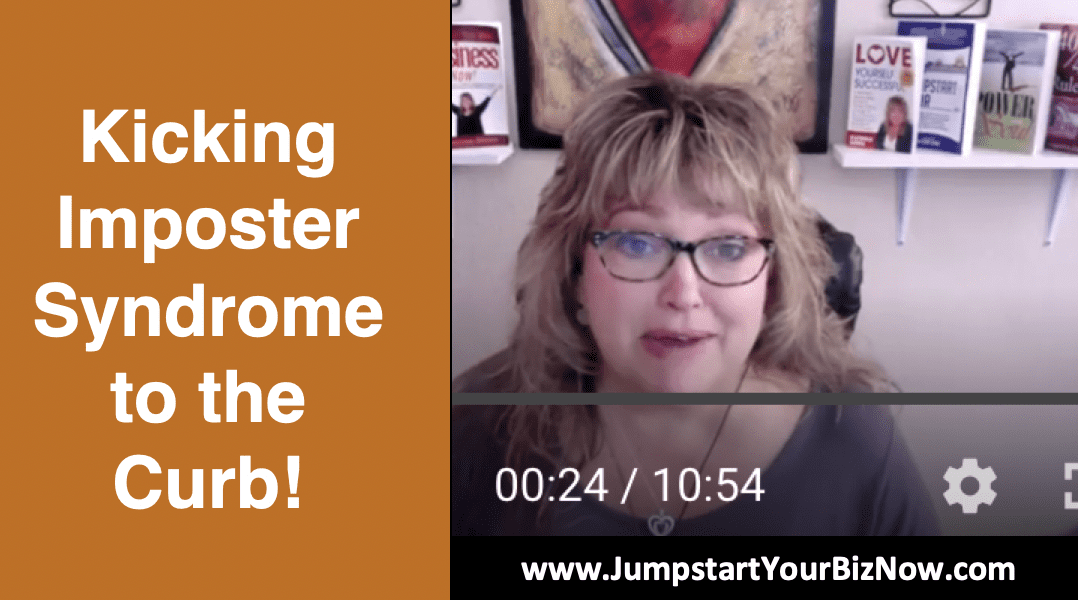 Want to learn more about some of the groups that I run for entrepreneurs so you can join and get more "in the conversation", get around others who will lift you up and encourage you?

The November 2020 Jumpstart Your Biz in a Weekend event is a great place to come get a LOT of training, tips, coaching, resources and opportunities to grow your business quickly.
Learn More
I look forward to helping you build the business and life of your dreams!

Award Winning Speaker, Jumpstart Your Biz Coach
& International Best-Selling Author with 11 books
Contact me anytime!
Office Landline: 916-872-4000
Email: katrina@jumpstartyourmarketing.com