Be My Guest for this ONE-TIME Training Series
Jumpstart Your Biz Training Series
Join me on this BRAND NEW Training Series – Free for My Subscribers!
I'm offering a few classes this month for my YOU, my clients, subscribers and followers, to learn a few of the things that I teach at my events while getting to know me better too.
I'm offering these classes for no charge but only to those on my email list because you have taken the time and effort to come and check me out or check out a few of my programs, events before perhaps and/or my free recorded trainings.
These classes will be held live and I will be recording them but I won't be giving out the recordings without a fee attached, so you definitely want to make sure you attend them live. I promise it will be well worth your time. 
Classes and Topics are as follows (sign up here and get access to all of them or any of them that you wish to attend):
Delegating for Freedom: 
April 14th, 3:00-4:30 pm PST

 
Come to this call and learn:
Where to find your first VA
How to grow your team efficiently and affordably
How to start delegating with ease so stuff gets done and it's worth your investment
How to develop your delegating task list
Tips for managing and training your team that take less time and effort
Authentically "Speaking": 
April 21st, Noon-1:30 pm PST
Come to this call and learn:
How to be more authentic with everything you do
How to shine in your glory, while sharing your mess
How to tell a story that sells
How to speak and sell without really selling
How to get people to want more from you, from the first impression
Creating Courses & Trainings: 
Recording available now!
What you can add into your course/training to add a lot more value but not take up more of your time 

What platforms to put your courses on or hold your trainings on (it may not be what you think AND you could save a whole lot of money!)

Launch strategies

Retainment, engagement and follow up strategies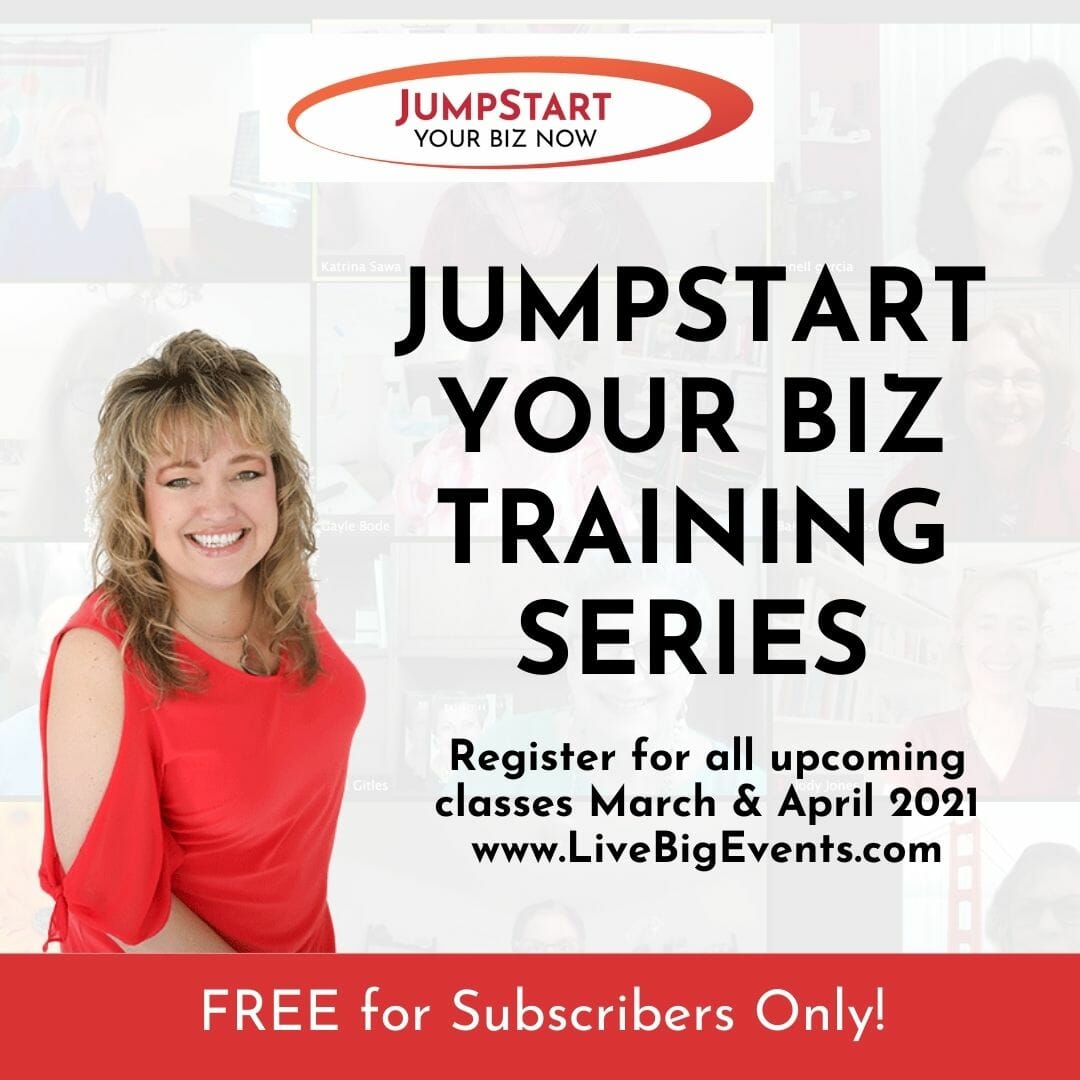 Attracting Clients: 
Recording available now!
So many clients always ask me "where do I go to get clients"? Times have definitely changed and if you haven't changed with it or with what YOU'RE doing then you're probably missing out on a lot of opportunities to gain clients. 
Come to this class and learn:
How to get more of your prospect's attention 

The 3 Types of Marketing that every business should do

How to know what to STOP DOING most importantly 

How to automate a LOT of what you're doing in better, more efficient systems, more affordably than others might be suggesting.
Pricing for Profits: 
Recording available now!

So many clients always ask me "what should I charge" for this or that program/offering, etc. And so many of them start out with the WRONG PRICING! Don't do this just because you're new, or because you can't see what's possible, or you aren't sure what people will pay… come to this class and learn:
The 5 types of offerings you want to have in your funnel.

How to 'crunch the numbers' so you can truly see the real value of what you're doing and providing.

How to sell high end programs, retreats, masterminds, and more because YES you can but there are significant aspects of these that make them sellable and you need to know what these are

When to offer what to which type of prospect, audience, group, etc. Too many people I see offering high end in the wrong situations and low end in the wrong scenarios too… let me give you a guide on how to be confident around all of this.
Technology & Systems: 
Recording available now!

So many entrepreneurs try dozens and dozens of software and techy tools without really having a clear process or sales funnel first, therefore often wasting hundreds if not thousands of dollars right from the get-go in business. I help my clients build highly profitable and successful businesses the MOST AFFORDABLE way possible AND with the least amount of techy learning curve. Come to this class and learn:
How to automate just about everything you do in your marketing and sales process so you can reach 5x the amount of potential prospects every month (hint: which is most likely what you need to do in order to finally reach your money goals!)

The Pros and Cons of many of the common techy tools out there right now, some that major players in the online world highly recommend even (and why you want to stay away from them!)

What are musts and what you can wait on or implement in phases based on what you're selling or doing in your business.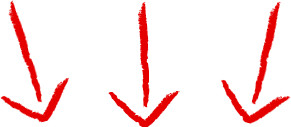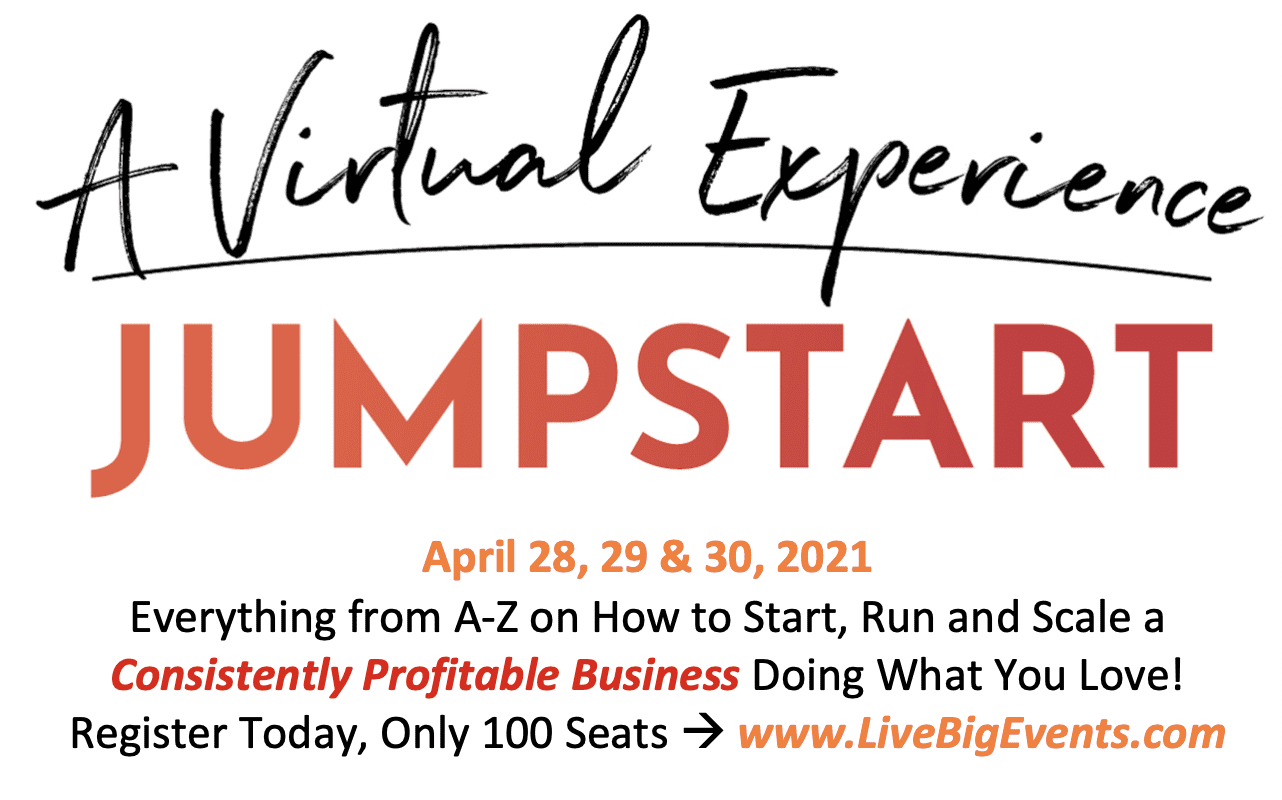 "In just two phone calls, Katrina Sawa provided me with tips that will change my business." – Alicia White, Back of the Room Productions
"Katrina always goes above and beyond with her knowledge, resources and inspiration!" – Mishele Vieira, Away With Chaos
"Katrina takes you through everything you need to know." – Barbara Ingrassia, ManageCopyright.com
The JumpStart Your Biz Coach, Katrina Sawa, helps entrepreneurs make more money doing what they love. She is the creator of the JumpStart Your Marketing® System, a tell-it-like-it-is speaker and International Best-Selling author of: Jumpstart Your New Business Now, Jumpstart Your _____ and Love Yourself Successful.  She has been featured on the Oprah and Friends XMRadioNetwork, ABC and TheCW and she was awarded the National Collaborator of the Year Award by the Public Speakers Association and a 2-time Nominee for the Wise Woman Award by the National Association of Women Business Owners. She speaks to groups of all sizes, holds live training events annually and she's the founder of the International Speaker Network. Katrina's mission is to help all entrepreneurs build the business and life of your dreams.