Jumpstart Your Biz Training Series
I hosted 6 Free Trainings live in 2021 and I'm back with more in 2022!
All Trainings will be 60-90 min and will be…
ALL FREE IF YOU SHOW UP LIVE!
Recordings will be for sale like the others for $27 each.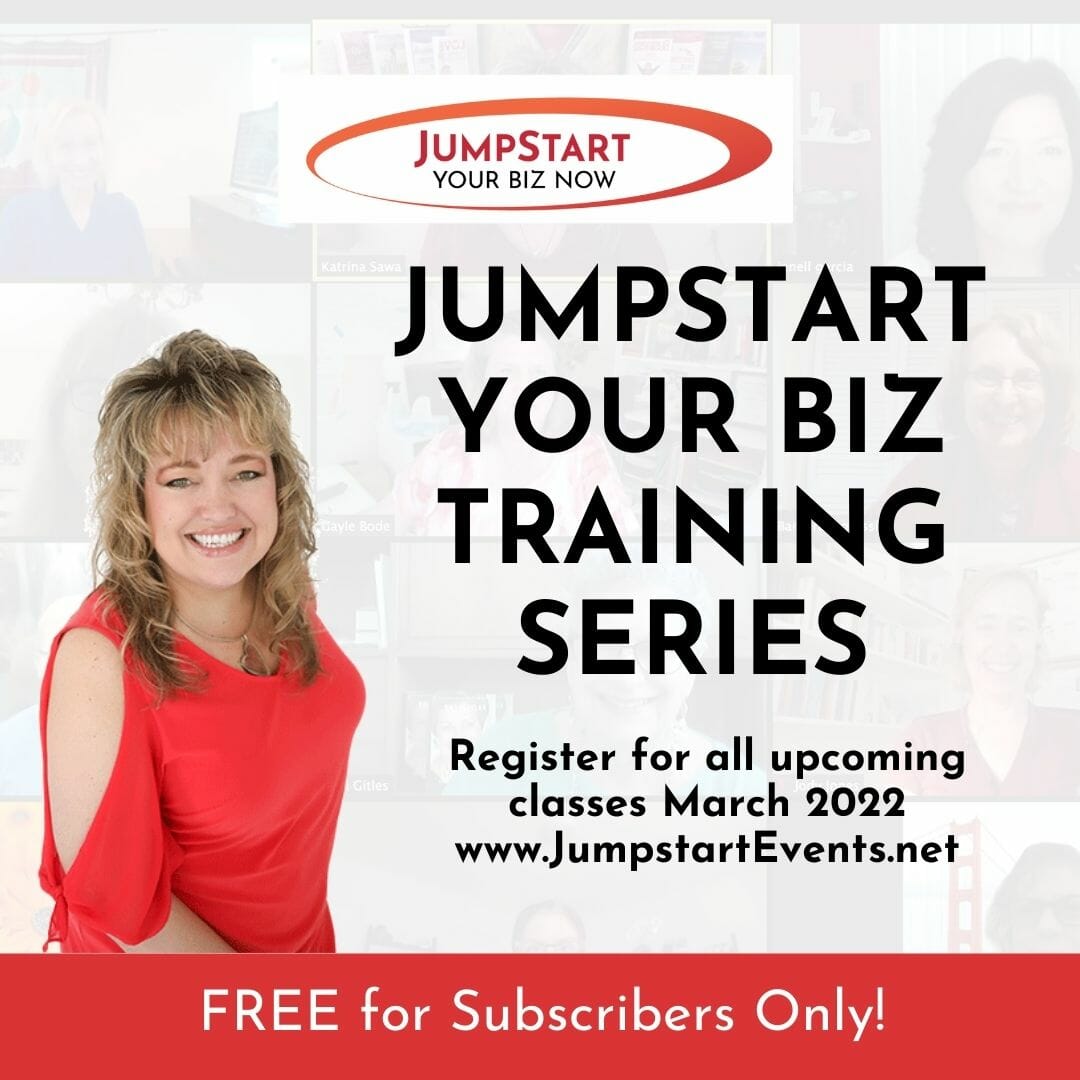 Jumpstart Your Business:

More Revenue & More Impact with More Ease
Free Masterclass – Thursday, March 3rd from 9:00-10:00 am PST
→ Learn how to position yourself better, structure your business with easy systems, sales strategies, pricing and structures and then how to get and stay motivated and productive to reach your big picture business and money goals!
Jumpstart Your

Marketing:

7 Keys to Efficient & Effective Marketing for Your Business in This Ever-Changing World
Free Masterclass – Thursday, March 10th from 9:00-10:00 am PST
→ Learn how to simplify your marketing strategy, stop doing the wrong things, how to stay focused and consistent with automation, building an engaging community and hire smart for tasks that you shouldn't be doing.
Jumpstart Your

Follow Up:

Creating Bulletproof Follow Up Systems for More Automated & Consistent Sales
Free Masterclass – Thursday, March 17th from 9:00-10:00 am PST
→ Learn how to nurture your prospects, clients and referral sources better and in many different ways with easy systems, content, low-priced or free services and ways so they engage with you more and buy or refer more often. 
Jumpstart Your Book:

Writing, Publishing & Marketing Your Book to Build Your Business Plus Other Ways to Get Published 
Free Masterclass – Thursday, March 24th from 9:00-10:00 am PST
→ Learn how to turn your content, videos, blogs and podcasts into a book so you can sell higher end programs with it. Learn how to use your book as a marketing tool to bring in clients, referrals and more. And Learn how to get published more often in other people's books to expand your reach and authority!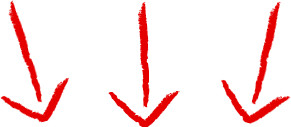 "In just two phone calls, Katrina Sawa provided me with tips that will change my business." – Alicia White, Back of the Room Productions
"Katrina always goes above and beyond with her knowledge, resources and inspiration!" – Mishele Vieira, Away With Chaos
"Katrina takes you through everything you need to know." – Barbara Ingrassia, ManageCopyright.com
The JumpStart Your Biz Coach, Katrina Sawa, helps entrepreneurs make more money doing what they love. She is the creator of the JumpStart Your Marketing® System, a tell-it-like-it-is speaker and International Best-Selling author of: Jumpstart Your New Business Now, Jumpstart Your _____ and Love Yourself Successful.  She has been featured on the Oprah and Friends XMRadioNetwork, ABC and TheCW and she was awarded the National Collaborator of the Year Award by the Public Speakers Association and a 2-time Nominee for the Wise Woman Award by the National Association of Women Business Owners. She speaks to groups of all sizes, holds live training events annually and she's the founder of the International Speaker Network. Katrina's mission is to help all entrepreneurs build the business and life of your dreams.