International Speakers Conference 2022
Who Are We? And How Did This Come About?
This event was the brainchild of Katrina Sawa, 20-year business coach, speaker, publisher, author and founder of the International Speaker Network. Speaking is a passion of Katrina's and something she does every month to grow her own business. She saw a big need, especially after Covid, for speakers to get together in person to be:
United

Rejuvinated

Motivated

Trained

Connected

And… get booked on more live stages!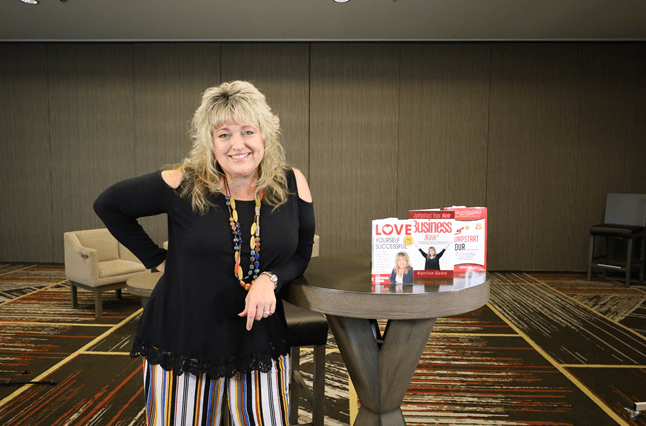 Katrina believes that "Speaking is the FASTEST path to CASH" for any entrepreneur!
Katrina knew this would be a big event because speakers everywhere immediately wanted to learn how to participate as soon as she started talking about it.

BECOME A SPONSOR, VENDOR OR SPEAKER!
If you are an experienced speaker who has a skill, presentation technique, training or resource for speakers we are seeking all of those types of speakers. We have 3 types of topics we are looking for speakers on: The Business of Speaking, Speaking Skills, and Speaker Resources. Please make sure your talk fits into one of those categories and click to apply below. There is a big list of topic ideas on the call for speakers page. We WILL NOT take duplicate topic speakers so you must apply ASAP to secure the topic YOU want to speak on!
If you serve speakers in any way, you want to consider becoming a vendor. Virtual vendor booths/pages are included with all speaking opportunities so apply to speak first, if not chosen, then you can invest in a vendor spot. Vendor booths/pages will be virtual. It's recommended that all vendors record a unique short video introduction specific to the attendees of this conference. Talk about things that your prospects are looking for and how you can help them. Tell them what EXACTLY you want them to do after watching your video, what should they optin for or click over to watch, etc.? 
Attendees – REGISTER TODAY! Reserve your spot now – make sure you don't miss out on any of the FREE pre-conference calls on zoom!
Apply to Speak
Click the button below to find out how you can receive more visibility, engagement and even make offers at this conference! All speakers receive complimentary vendor booth/page, opportunity to donate in the swag and get your presentation recording.
Registration
Including AMAZING SWAG Box!
Early Bird Pricing Only
$197
Become a Vendor
See what opportunities are available to exhibit your goods and services to our audience or sponsor parts of the event, swag box, etc.
No Refunds on Event Tickets but you may TRANSFER your ticket to another attendee anytime leading up to the conference. Vendor, Sponsor and Speaker Applications subject to Acceptance by Conference Team. If you have any questions, contact Katrina Sawa with the Int'l Speaker Network at 916-872-4000 or info@speakerconference2022.com.

Learn More about the International Speaker Network online at www.iSpeakerNetwork.com!
There are twice monthly free meetings on Zoom for networking, sharing resources, training and even speaking opportunities!