LIVE Intuition in Business
Experience!
This 90-min deep dive class is going to be off the hook powerful for you to raise your level of awareness, and profitability in your business. It was previously recorded live and was very interactive. You will still get a lot out of this experience when you listen in.
Join President of One Heart Global, Abby Gooch, and Jumpstart Your Biz Coach, Katrina Sawa, to learn tips and strategies on how to connect with the part of you that knows….your intuition.
For over 18 years Abby has taught men, women and children around the world how to connect with their intuitions and when applied to business and or your dreams, success is inevitable!
Katrina kicks her clients into high gear making more money doing what they love and fast. She has a no-nonsense approach to showing entrepreneurs how to develop consistently profitable businesses implementing proven marketing and business strategies.
Combining expertise in business and intuition you'll learn how to apply concepts into your daily life to make the positive impact you are here to make, by simply being you!
In this masterclass you will learn how to:
Find what your purpose and passion is
How to make money at it
How to clear the subconscious beliefs that may be stopping you
Practical daily steps you can take to get the results your desire
Helpful tools and techniques to take your life and business up a notch!
If you're not letting your intuition drive your business you're missing out on thousands of dollars of sales. You need to tap into and listen to your intuition on a regular basis because your gut is always right. However, sometimes your monkey brain gets in the way and tries to convince you that it's wrong or convince you that it's not really the truth and we invite you to stop feeling that way and really learn how to tap into your intuition on a deeper level on a regular basis.
This 90-min deep dive class is going to be off the hook powerful for you to raise your level of awareness, and profitability in your business. 
 Cost – No Charge, it's our gift to you this holiday!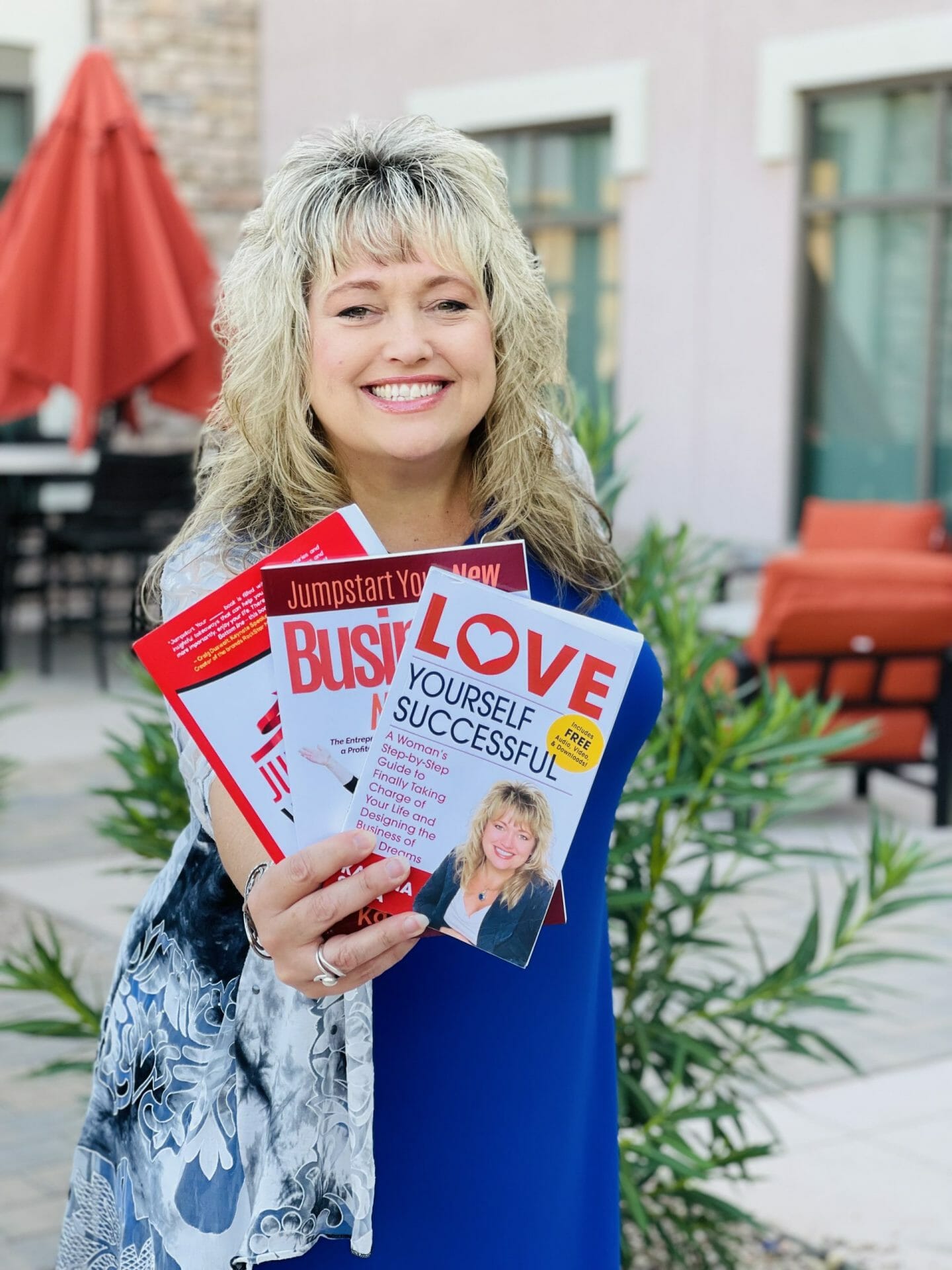 The JumpStart Your Biz Coach, Katrina Sawa helps entrepreneurs make more money doing what they love. She is the creator of the JumpStart Your Marketing® System, a tell-it-like-it-is speaker and International Best-Selling author of: Jumpstart Your New Business Now, Jumpstart Your _____ and Love Yourself Successful.  She has been featured on the Oprah and Friends XMRadioNetwork, ABC and TheCW and she's the founder of the International Speaker Network.
About Abby
Abby is the founder of Life Force Connection, One Heart Global, and the author of Touch the Light, The Miracle of U, and the Intuitive Success Coaching Process and Certification Program. Her work began professionally when she opened her office at 19 years old and went on to build a wellness center, certification school, and now travels the world for the non-profit One Heart Global to support the children of our world to have a home of love and safety and the intuitive education to succeed in life! She has worked alongside children in Thailand, Bali, the USA and Ecuador where she and her team are planning to build a new school and retreat center.