Jumpstart Your Influence
For A Consistent MoneyMaking Business

Now more than ever you may need to pivot in your business to create the massive impact that you wanted to make when you started. Now more than ever, you may have to learn some new skills, more practical ways to get more exposure for your business, your book and yourself.
Whether you've been in your business now for a while, or you're just starting out… this is for you.
Why? Because being in business means you have to figure out what all you'll be selling and how you'll sell it. Being in business means you are now a sales person whether you like it or not. You don't have to be a salesy sales person but you do have to know what to do to make money… and really what all business owners want is A CONSISTENT REVENUE GENERATING MACHINE of a business! That's what I show you how to build. 
Let's face it, some of us don't try something new until we're forced. Well… the time has come and I'm going to make this SUPER SIMPLE and convenient for you to learn what you don't know you don't know. I'm the Queen of teaching the HOW-TO!
My clients tell me that they love my calls and trainings because I literally teach them step-by-step what they need to do, say, send, click and post to become more successful in their business – online or offline – no matter what I'm teaching.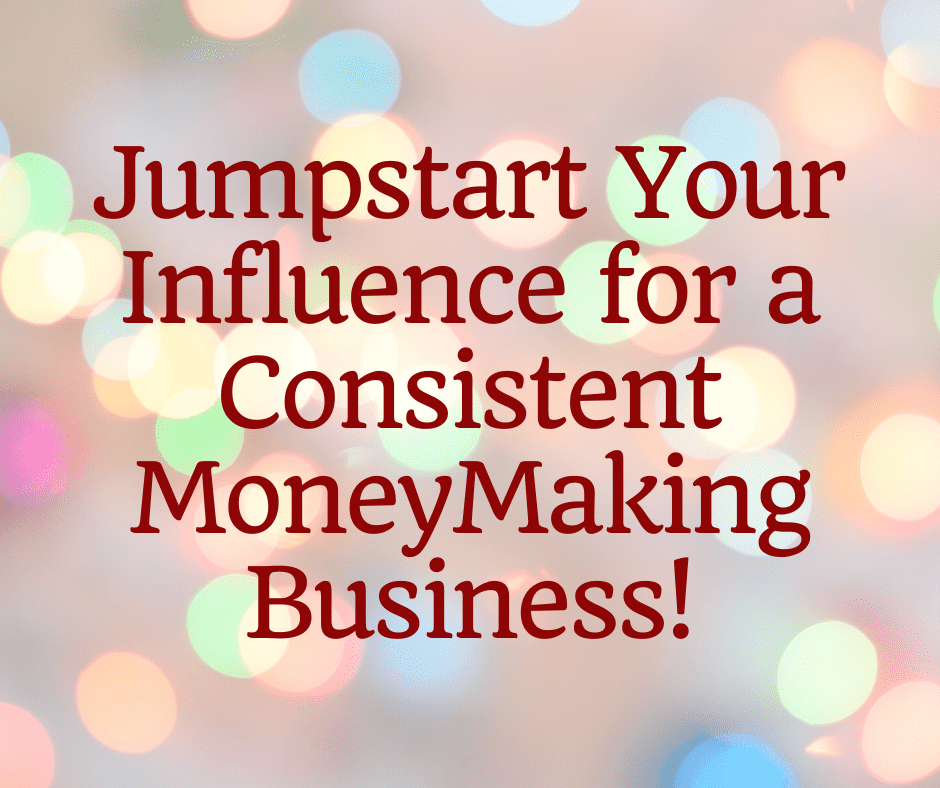 What I know about building a CONSISTENT MONEYMAKING BUSINESS IS THIS:
There are 8 things that I've seen over the almost 18 years that I've been in business that have not only catapulted ME and my business into being a much more consistent revenue generating machine but also many of my friends and clients. If you truly want to be successful long-term, you can't avoid any of these.
One of the biggest things however is that you are super clear and confident in what you're selling… what you offer and HOW you offer it to your clients.
Because if you're NOT super clear and confident in this area, people will not be buying from you and they won't look to you as an influencer or expert in your field.
What I decided to offer to this group, knowing where a lot of you are in your journey, is a few things all packaged together to give you the BEST CHANCE at learning a bunch of the key things you need to know about jumpstarting your business, your revenues, your influence and impact.
Here's what I'm offering just for those of you from this event today:
 For Influence Building – my Jumpstart Yourself as a Speaker Home Study Program

 For Clarity in What You're Selling – my Jumpstart Your Online Course, Membership & More Program

 For Support with Confidence – my Love Yourself Successful 3-Part Tele-Training

 For Amazing Ideas, More Clarity & a Huge Plan for Implementation – a 1on1 30-Min Coaching Call with me! 
All of this together normally sells for over $2400!
When you sign up on this page, you get all of it for just $197 – seriously! 
I want you to be ridiculously successful in whatever you plan to do. That means that you'll need to learn some new skills along the way, you might need to figure out some technology stuff to help aid you in getting more done or managing your business. You may need to get outside your comfort zone a bit also to really step into WHO you need to be in order to be that influencer your people need. 
You definitely need to learn how to be a better speaker and business person if you plan to reach a lot more people!
Stop overthinking whether this is a good time or not or if you're ready to do this or if you have enough content. Stop it. You have enough, you know enough and you can do this with my help.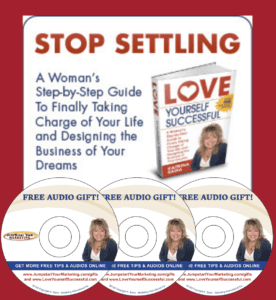 I will show you how to do it all or who to do it for you during this process. Trust me, I've worked with dozens of different types of businesses and helped them create hundreds of products, programs and offerings and then shown them all how to build a consistent moneymaking business out of all of it.
Ready for this? Let's go!
** When you sign up you will receive 4 emails… one receipt, then one email for each program you have access to here. SAVE THOSE EMAILS so you can access those programs anytime you want to. You will also be taken to a page where you can get FREE ACCESS to a Speaker Toolkit and a couple other ways to get in front of more people via attending more Zoom Calls!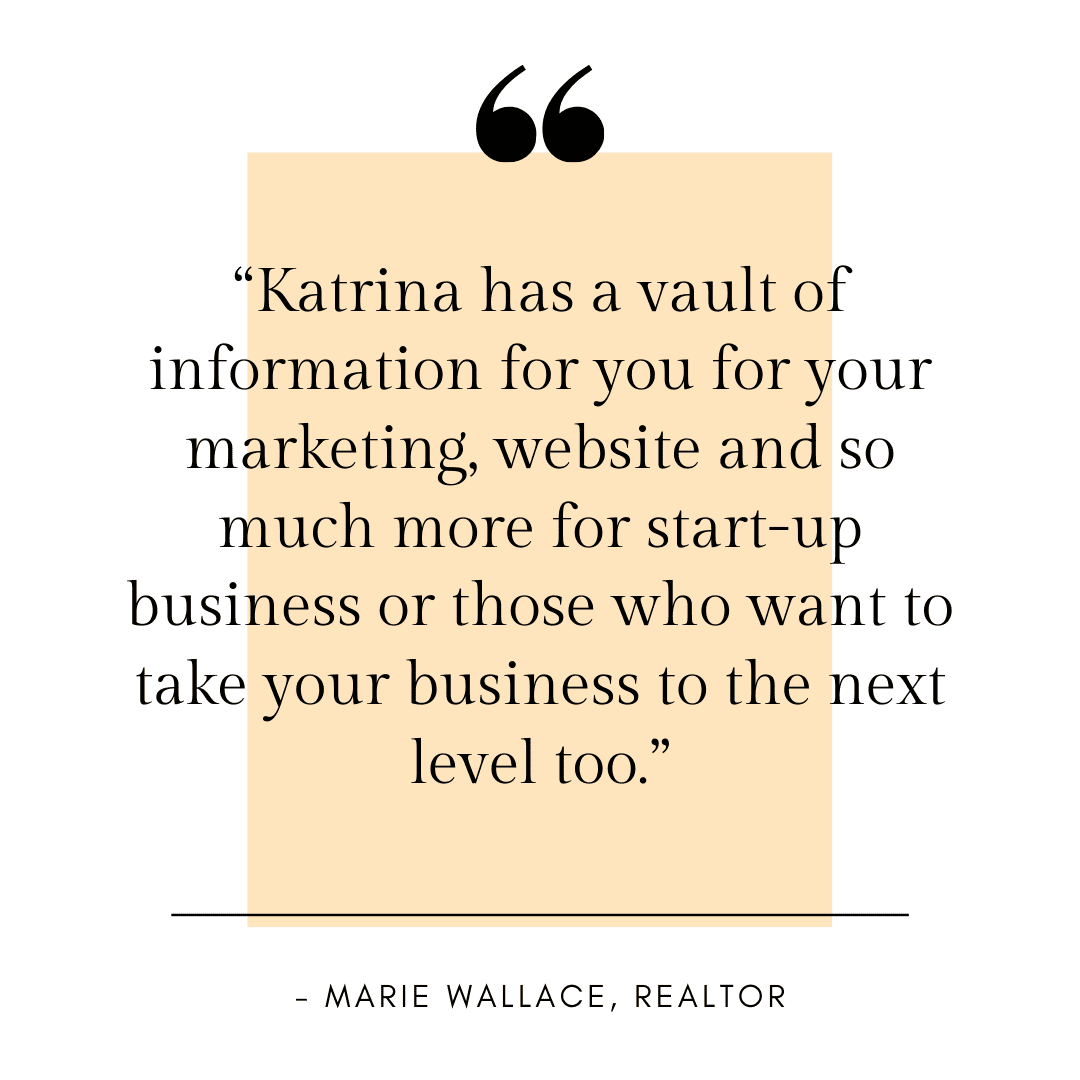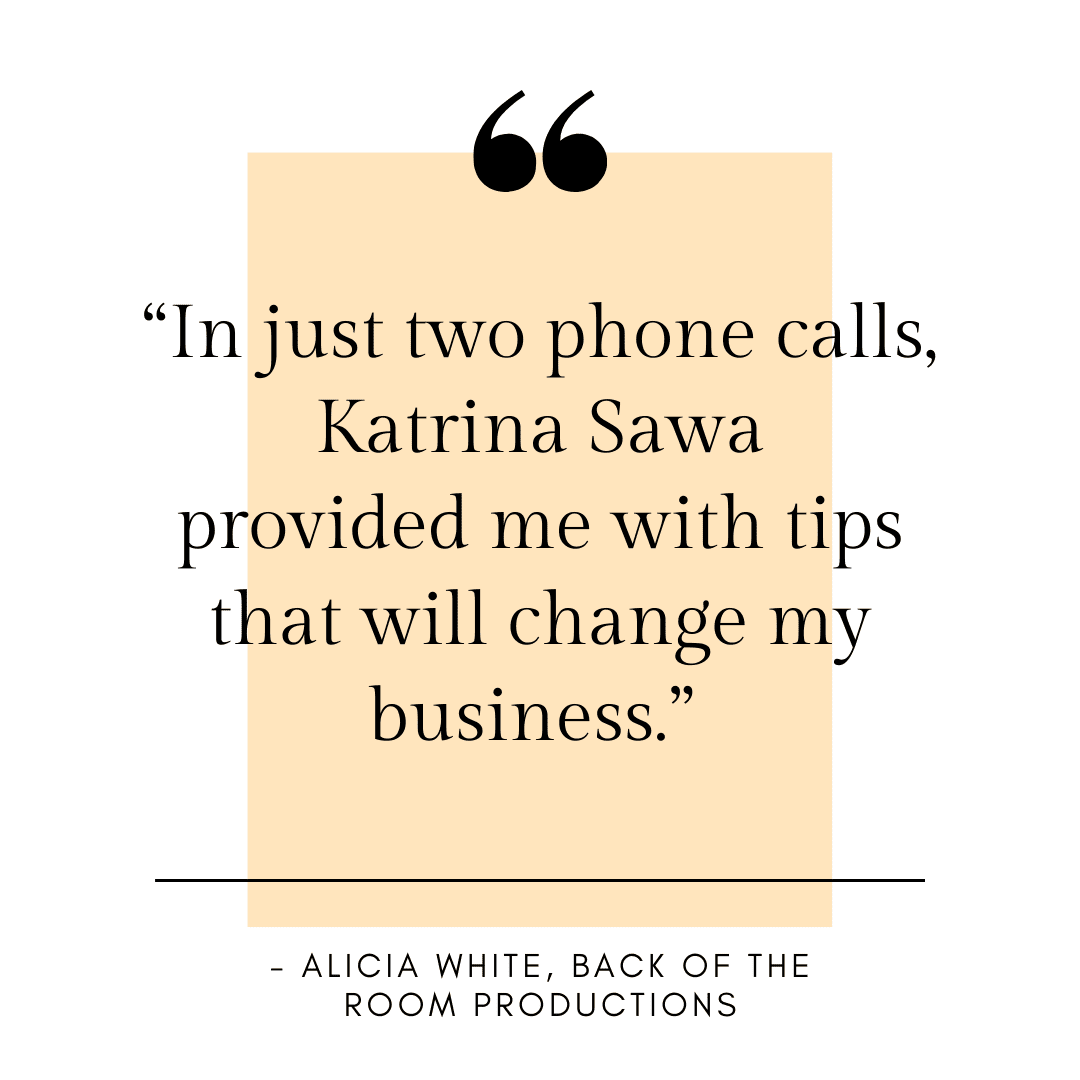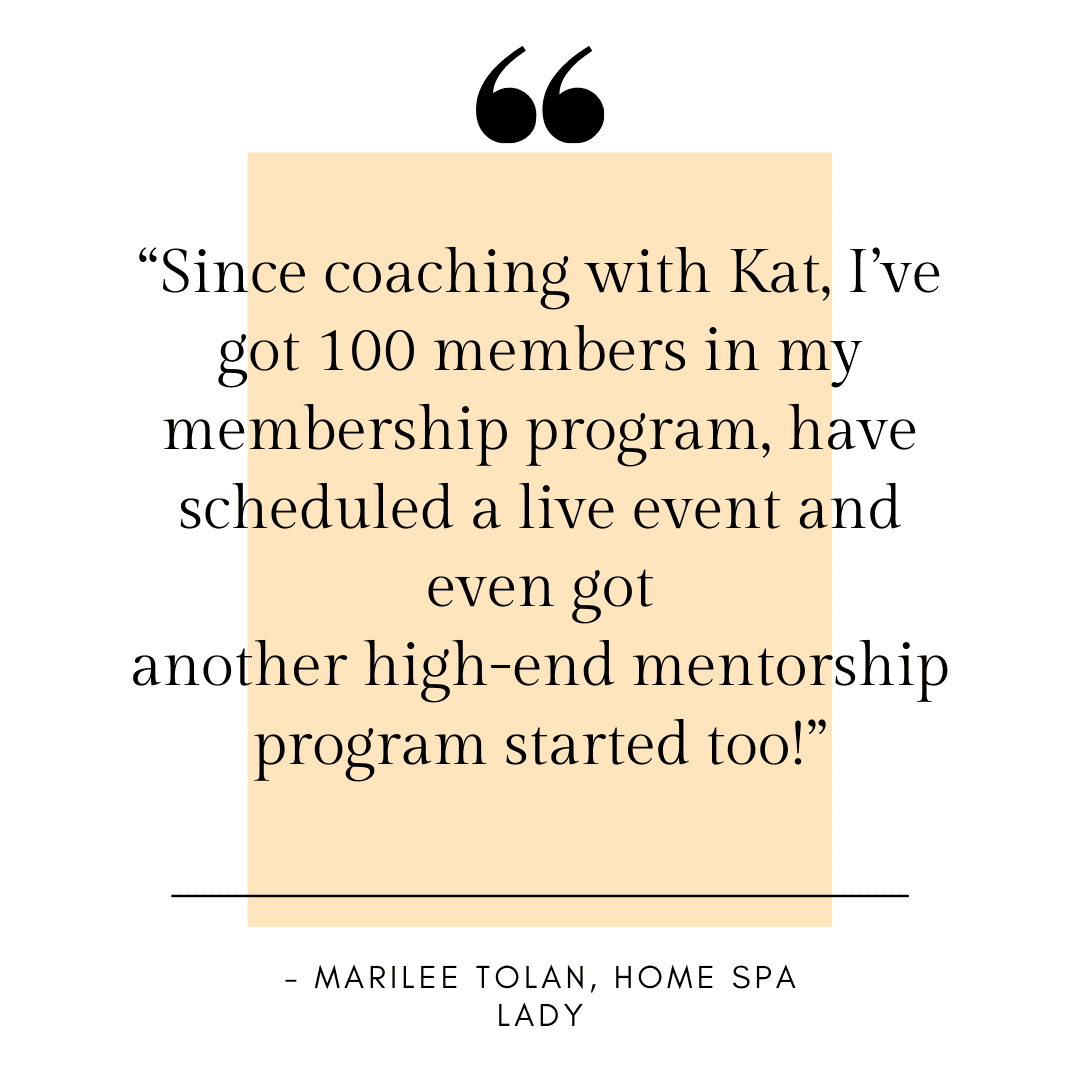 The JumpStart Your Biz Coach, Katrina Sawa helps entrepreneurs make more money doing what they love. She is the creator of the JumpStart Your Marketing® System, a tell-it-like-it-is speaker and International Best-Selling author of: Jumpstart Your New Business Now, Jumpstart Your _____ and Love Yourself Successful.  She has been featured on the Oprah and Friends XMRadioNetwork, ABC and TheCW and she was awarded the National Collaborator of the Year Award by the Public Speakers Association and a 2-time Nominee for the Wise Woman Award by the National Association of Women Business Owners. She speaks to groups of all sizes, holds live training events annually and she's the founder of the International Speaker Network.
Ready to take YOUR business to the next level and fast? Or want to know how Kat can potentially help YOU JUMPSTART your business? Schedule a 1on1 call to find out. There are many options. 
Or perhaps you're more of a Do-It-Yourselfer? Great! Go check out Kat's huge list of various trainings, webinars, and books and grab something to get started today!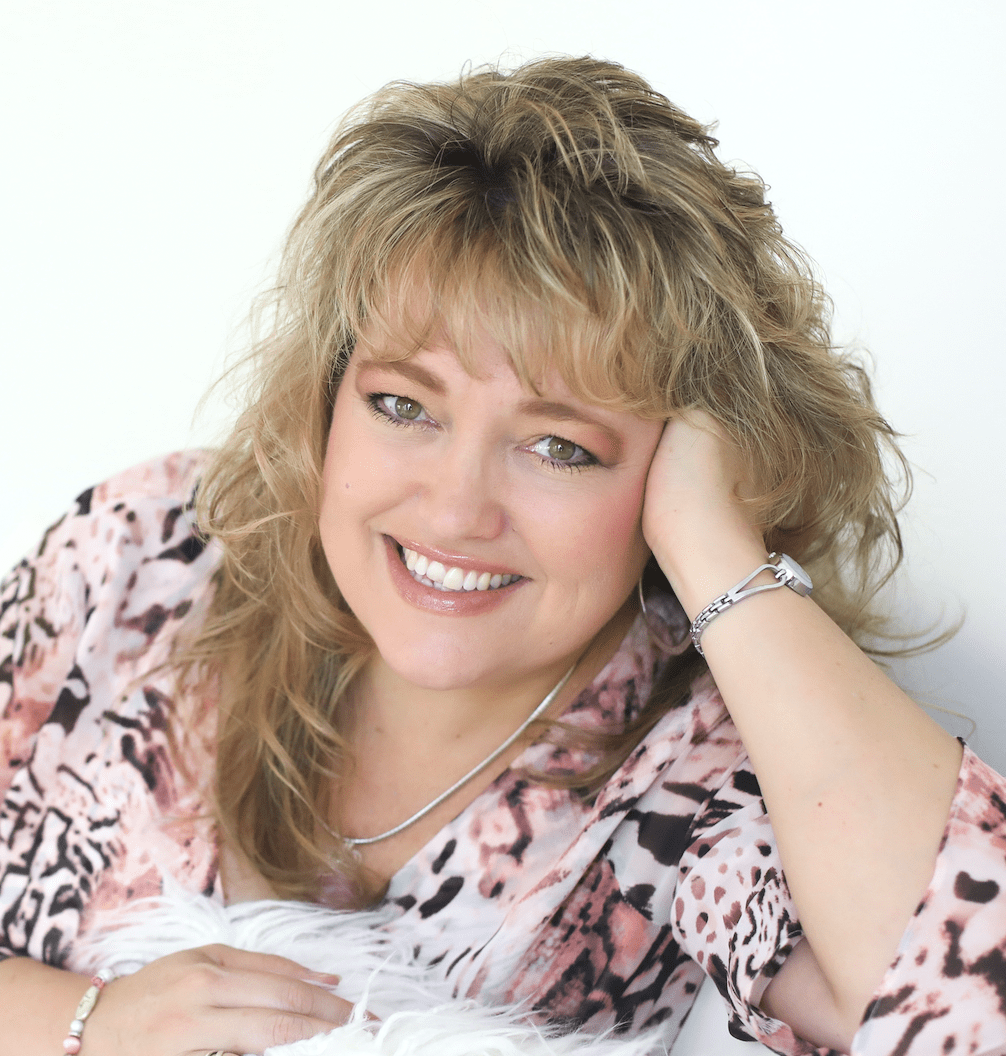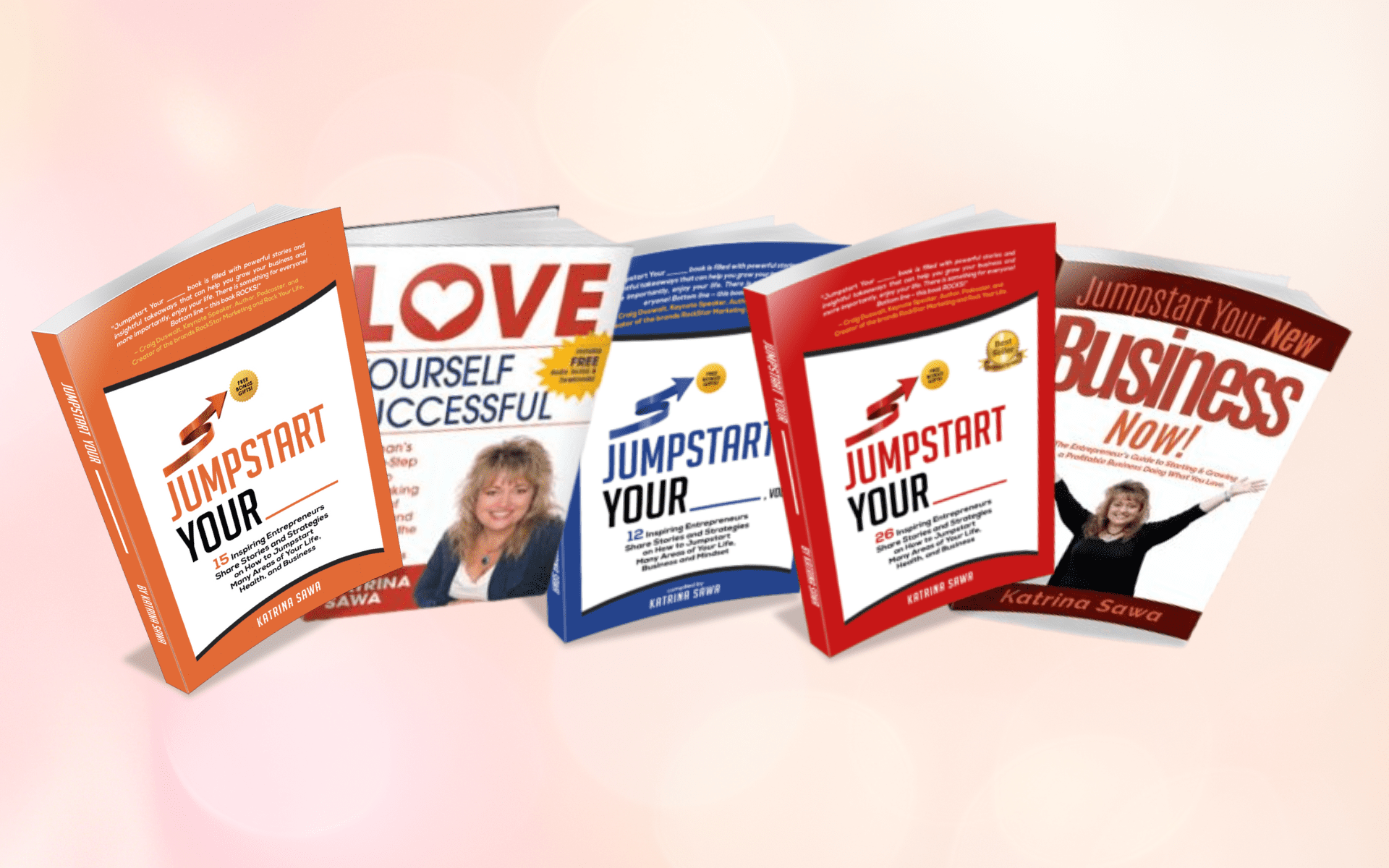 Get Started Today
Sign Me Up!
Sign Up Now to Receive Kat's Email Newsletter, Video Tips & Free Jumpstart Your Biz Audio & Checklist!