3 Secrets to Grow & Scale with Ease (for Coaches!)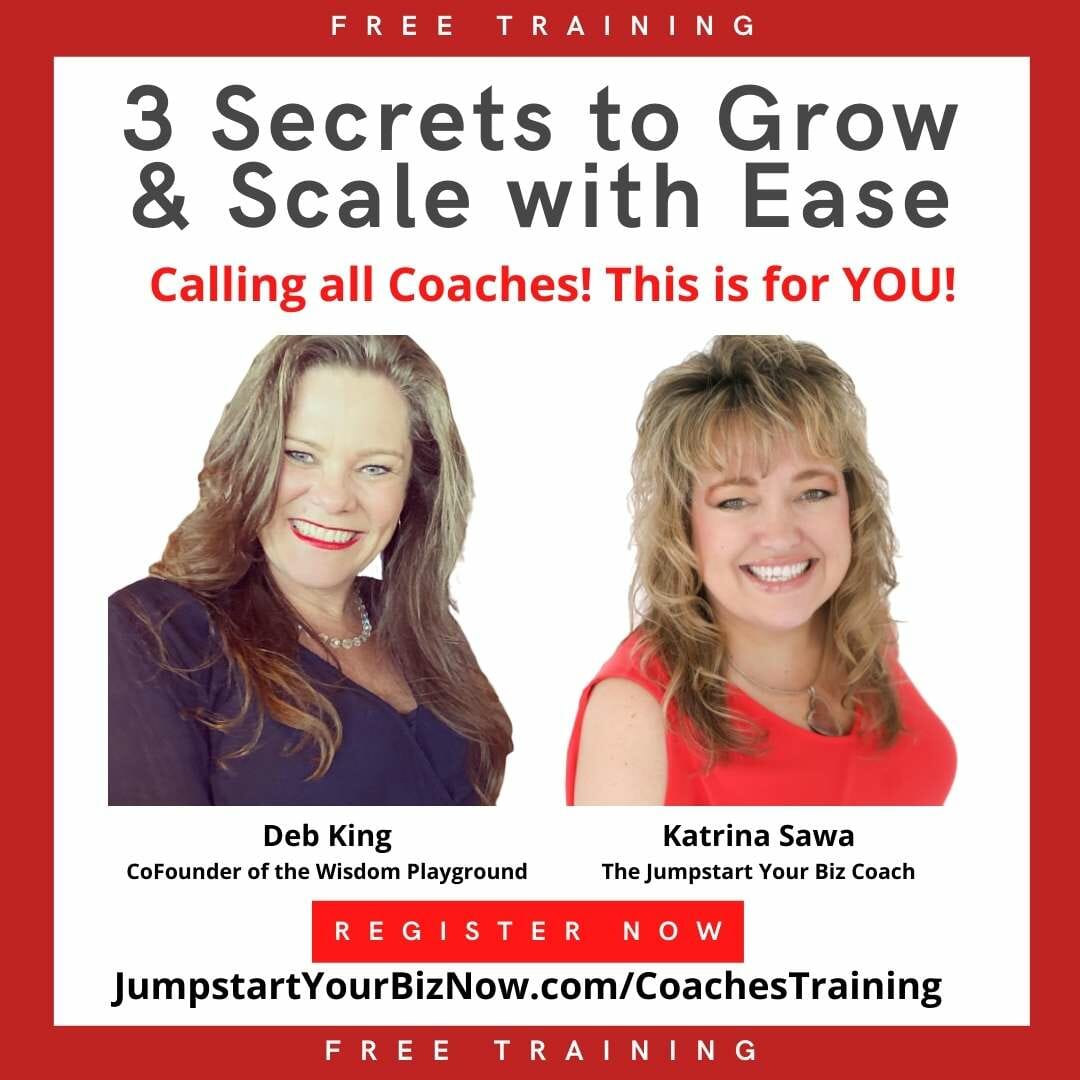 I PROMISE this webinar will help you get CLEAR & FOCUSED about HOW to start, grow and scale your coaching business easily and quickly. 
On this training we shared 3 Secrets that we BOTH use to grow and scale our own coaching businesses and have now for a decade or two.
What's interesting is that we just met and we're totally in alignment on this! 
Join Deb King and Katrina Sawa, two seasoned business professionals and seasoned coaches and learn their behind the scenes strategies on how to increase your success and revenues without killing yourself (yes, with more ease!).
THIS TRAINING HAS BEEN RECORDED AND YOU'LL GET INSTANT ACCESS AS SOON AS YOU REGISTER WITH THE FORM TO THE RIGHT.
On this 3 Secrets to Growing and Scaling with Ease Training specifically for Coaches…
YOU WILL LEARN:
How to listen in to your inner wisdom for "the right" guidance
How to get more clarity around what you're selling, who it's for and why they should care
Tips for fine tuning your messaging so more people raise their hands to speak with you
Why it's important to "pick a lane"
How to determine which consistent revenue generating activities will fill your practice
What the ONE thing is that you have to embrace and master or you may not see consistent profits
How easy it can be to sell higher ticket programs, all you need is "this".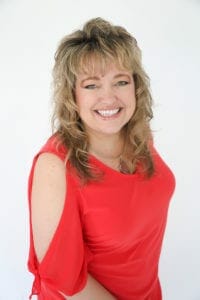 The JumpStart Your Biz Coach, Katrina Sawa helps entrepreneurs make more money doing what they love. She is the creator of the JumpStart Your Marketing® System, a tell-it-like-it-is speaker and International Best-Selling author of: Jumpstart Your New Business Now, Jumpstart Your _____ and Love Yourself Successful.  She has been featured on the Oprah and Friends XMRadioNetwork, ABC and TheCW and she's the founder of the International Speaker Network.
About Deb
Deb King is an award-winning Coach plus trainer and mentor to Coaches and New Era Wisdom Teachers. Passionate about prioritizing love, energy and ease in business, she Cofounded The Wisdom Playground which is a collaborative environment to accelerate growth and embody thriving.  A true Happiness Ambassador, Deb has led hospitality venues, a global entrepreneur's network, hosted her own Radio Shows, and is obsessed with music, chocolate and the ocean.