Big Picture Clarity • Step-by-Step Systems • Proven Marketing Strategies
One Day BOOK WRITING Event August 30, 2021
Finish Your Book Now!
Why is becoming an author such an important factor as a business owner, CEO, or Entrepreneur these days?
Being an author is more common these days than it used to be. And it's a lot easier to be one too! You can write a book about just about anything you know. And yes, YOU, have an important message to share! Even if just ONE person is transformed by your book and message, it will be worth it. 
But you need to get your book out in the world NOW, not 4 months, 10 months or even 2 years from now! Why are you prolonging what should take you just a few short months? 
Here are 4 huge 
Benefits of Being an Author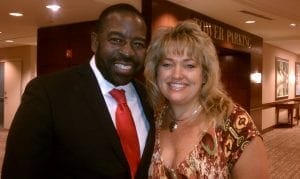 VISIBILITY
GET SEEN AS AN INDUSTRY EXPERT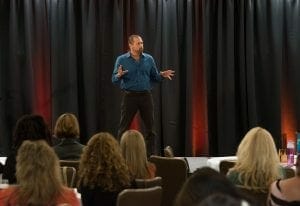 BOOKABILITY
GET BOOKED MORE TO GROW YOUR BIZ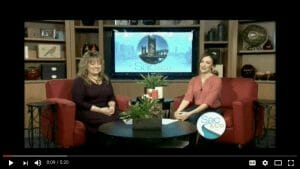 CREDIBILITY
BE TRUSTED BY PROSPECTS FASTER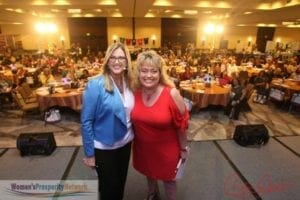 IMPACTIBILITY
GET YOUR MESSAGE OUT TO THE MASSES
You need multiple books in this day and age to really catapult past others in your industry and be seen as the expert faster.
Don't wait to write that book, let me help you get a book done FASTER!
You have many options…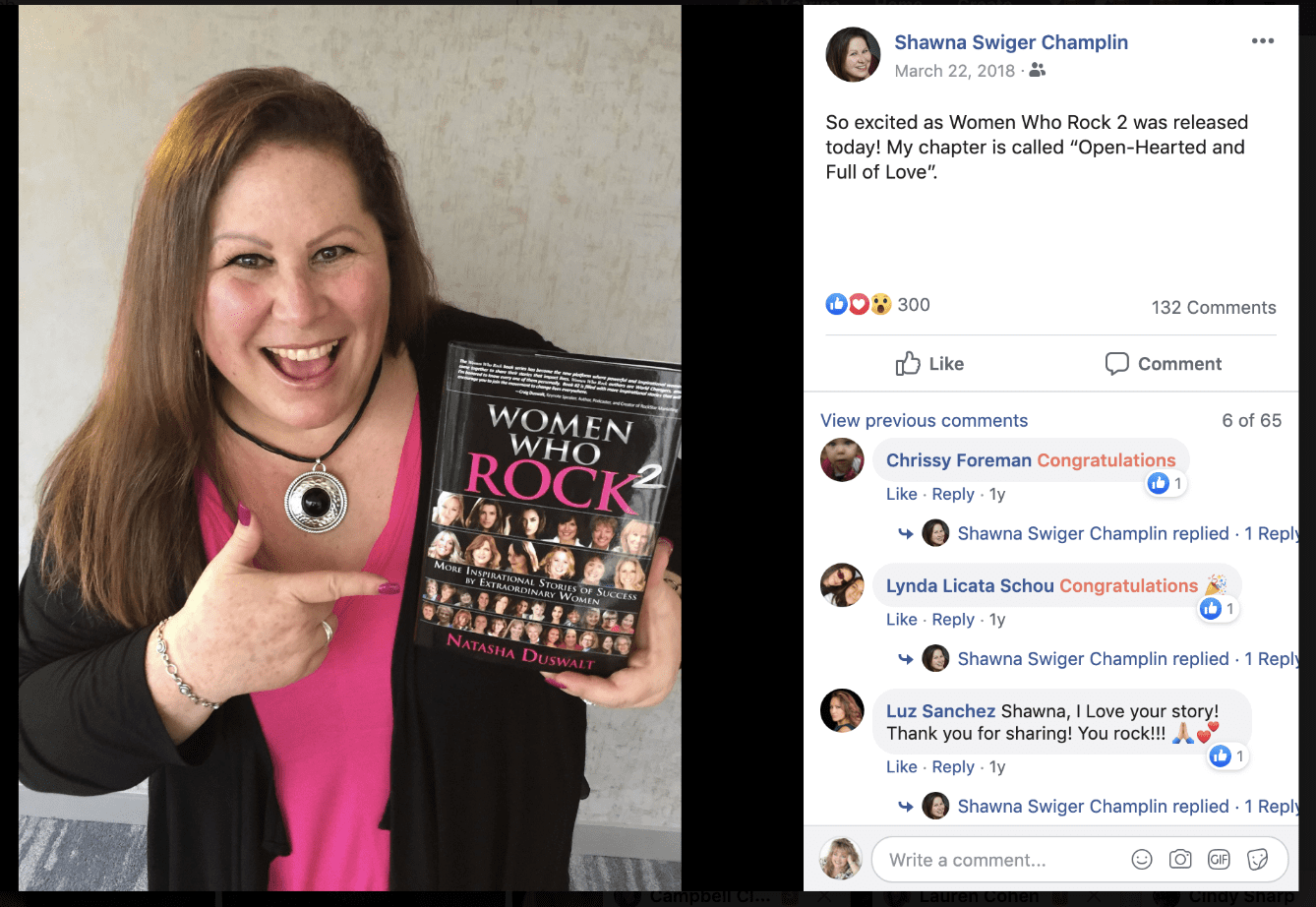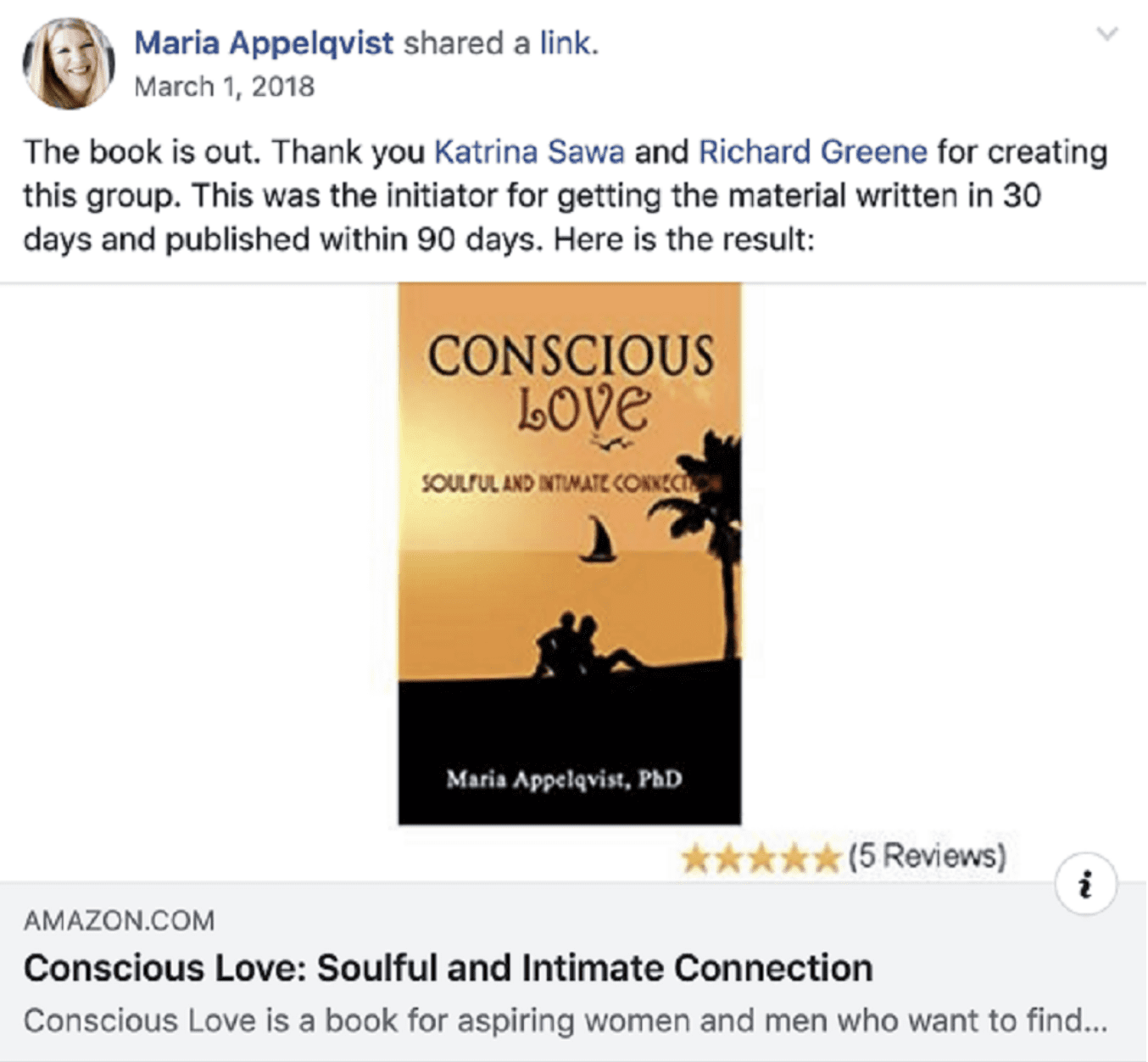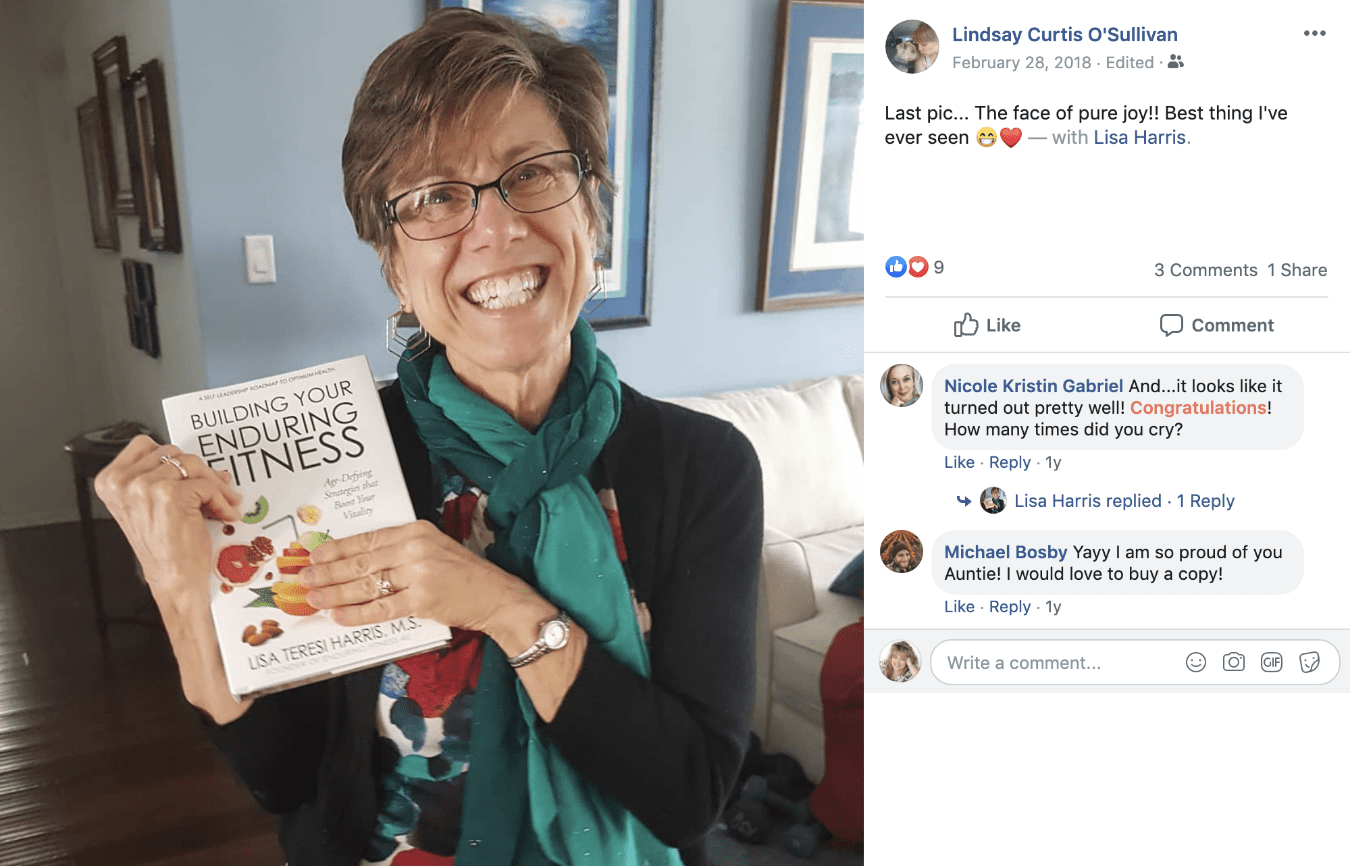 I taught a brand-new Jumpstart Yourself as an Author program early 2020. Calls were all held on zoom and are now all recorded for your easy and instant access. 
I'm going to GIVE YOU THIS TRAINING as a BIG BONUS when you attend this ONE-DAY Book Writing Event on August 30th!!
Regardless of what kind of book you want to write, whether it's a traditional paperback, hardcover, a spiral bound, a square book, or a compilation book, this program will help you get CLARITY, a PLAN and Affordable Resources to get it done.
Whether you want to write:
Your "story"
A motivational book
Your "System" book
Quote book
Tips book
Children's book
Fiction/Non-Fiction
A Memoir (or some other type of book)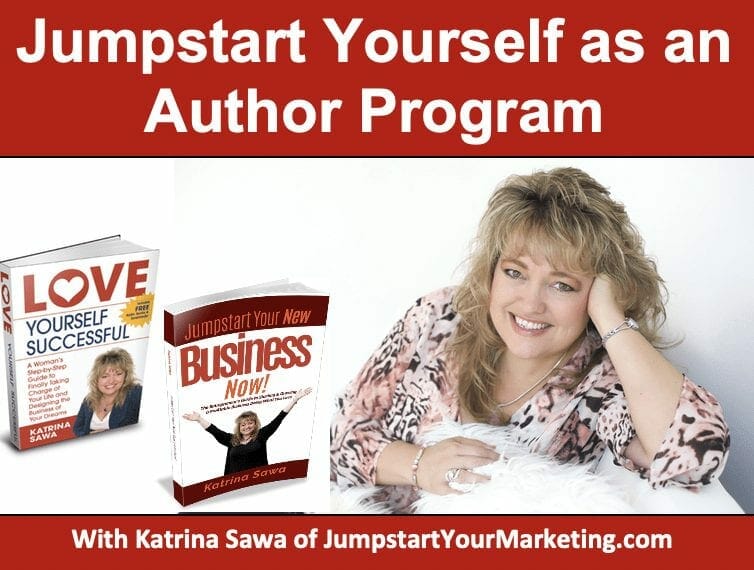 This training program will help you get your information out of your head and organized into the book (or books) that you're meant to write.
If you know the type of book you want to write and are possibly even already writing it – GREAT! You'll learn all the publishing and marketing stuff you need to do to actually get it in print and get it sold!
If you don't have a clue yet of what you'll write – GREAT! This program will help you figure that out quickly and get clarity in our first call – GUARANTEED or your money back!
In this Jumpstart Author Program, I've put everything that I know about writing, publishing and marketing your book that's in my brain, into this program. I included resources to people to get it published inexpensively, additional audio and video trainings, and literally anything I can possibly think of to help you.
When you enroll in this ONE-DAY Book Writing "Finish Your Book Now" Event Aug 30th, the goal is to GET STUFF DONE. Meaning, we can work on your:
Book Ideas
Book Outline
Book Chapter Topics and more detail on what they will include
Other pages within your book such as Table of Contents, Sales & Promo pages (things people always forget to add!), Resources, Praise pages, Bios and more.
Publishing Timeline or Plan
Marketing Timeline or Plan
Sales Strategy including Pre-sales ideas, forms, landing pages
Amazon Launch strategy
Building Supporter Lists to buy, read and/or review your book
And of course we can answer ANY question you might have about writing, publishing, costs, marketing, etc. 
It will be helpful if you enroll soon enough however so you have TIME to go through, at your own pace, the Jumpstart Yourself as an Author TRAINING beforehand. (Optional but will be very helpful) That previously recorded training is where you'll learn how do all of the following:
 
What to write your book about or what type of book to write first
How to get the book written faster
What to include in ALL books so you'll sell more books and additional services
What to do on your website to showcase and sell your book including speak about your topic
Where to get published and all about the publishing process so you can choose your best option
Who to help you do what or how to get stuff done such as: editing, cover design, proofreading
How to setup your Kindle Direct Publishing account and get your book up there so you can do a launch, manage your ebook and print books, and print on demand
How to do an Amazon Best-Seller Launch or campaign to achieve best-seller or Int'l best-seller status
And anything and everything else that needs to happen so that you can leverage being an author including getting speaking gigs – paid or free, and leverage your book to increase your expert status and positioning with your brand, your social media, your website and more.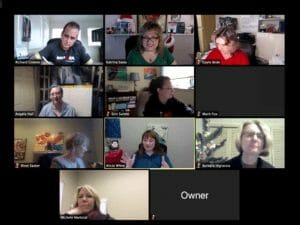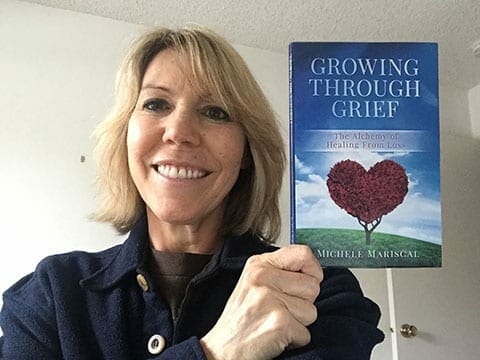 The entire Jumpstart Yourself as an Author DIY Training currently sells for $497 by itself now and you get this training absolutely FREE with the ONE-DAY event!
All of this is INCLUDED when you enroll in the ONE-DAY Book Writing and Planning "Get It Done" Event for $697! (or you can make 3 payments of $250) You want to register for this event SOONER than later so you have time to go through this additional training though prior to coming to the one-day event on August 30th.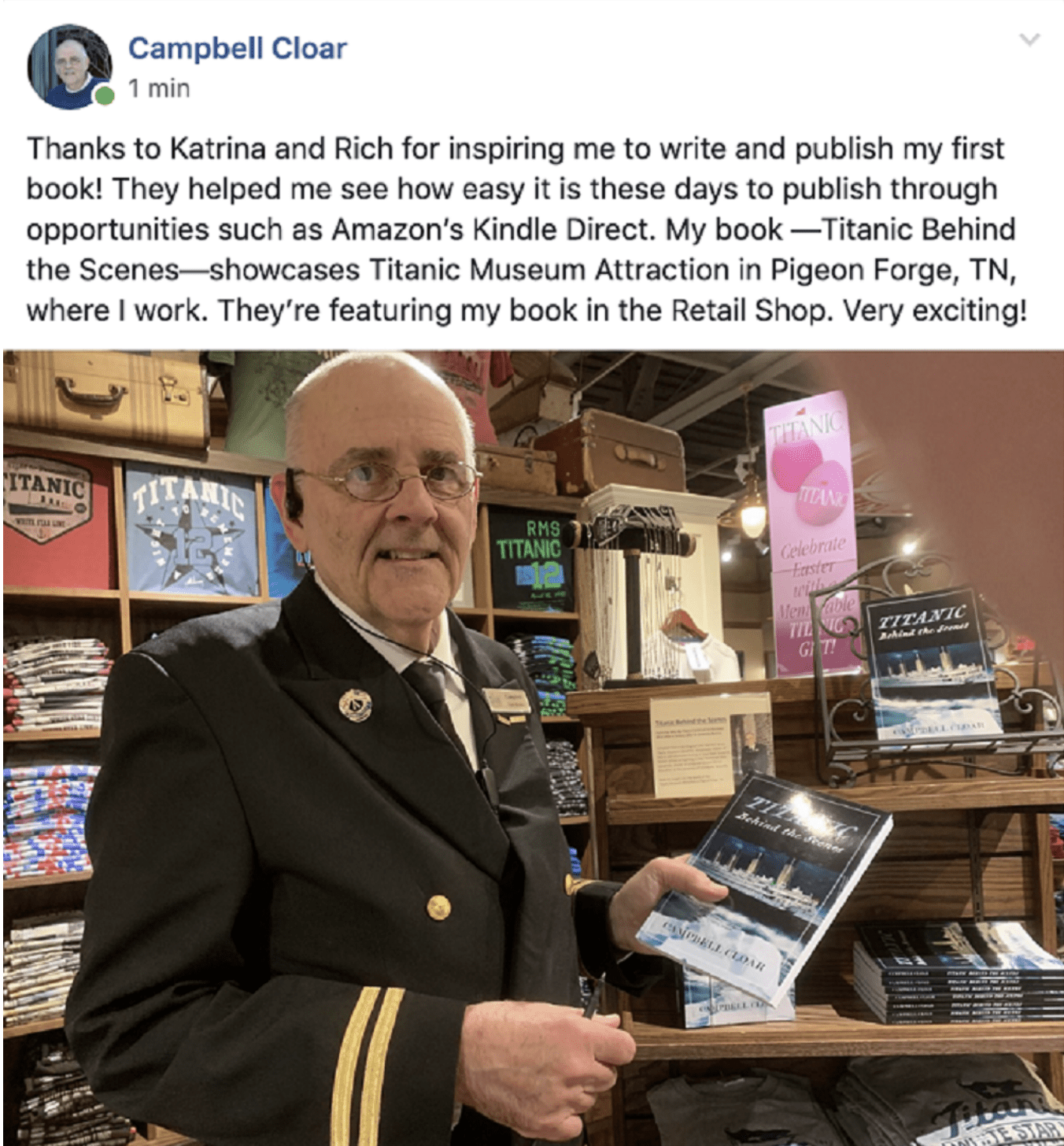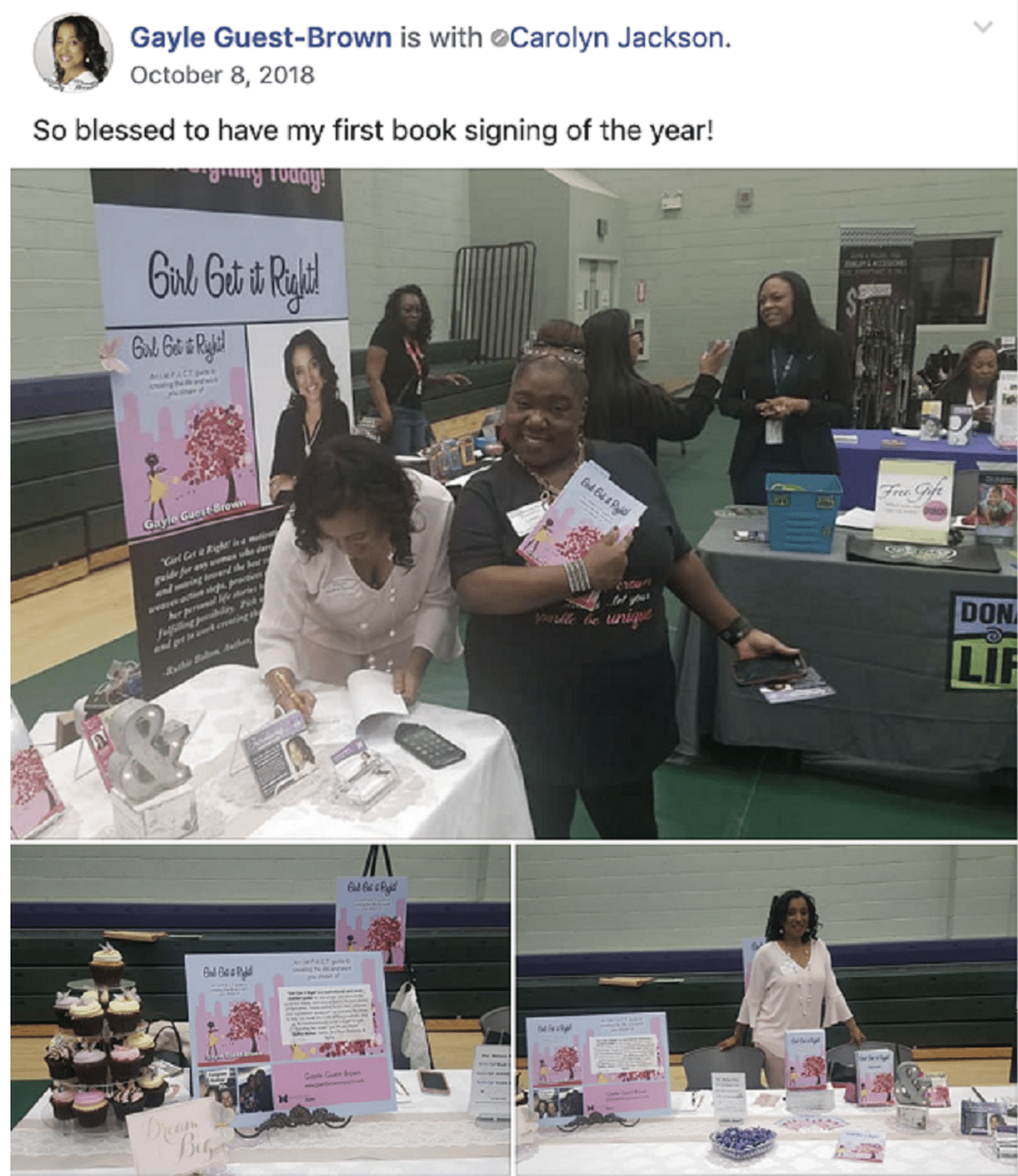 HOW THE EVENT WILL WORK:
I'm expecting somewhere between 15-30 people will take me up on this event offer. I get there are a ton of book coaches and publishers out there but my goal for this one-day event is to:  GET YOU SUPER CLEAR & FOCUSED ON WHAT YOU'RE WRITING, DOING, LAUNCHING AND SELLING in regards to your book. And also how YOUR BOOK will flow in with everything else you're doing in your business; OR how you can build your business around your book.
Not all coaches and publishers go to this depth with you, especially in the beginning stages. I'm a business coach with a lot of marketing background so I come from the standpoint that your book will be a great LEAD-GENERATOR for you and I will show you how to make it so. 
HOW MUCH IS IT?
It's only $697. Seriously, it's silly cheap because I'm soooo passionate about the fact that EVERY ENTREPRENEUR NEEDS A BOOK. Even if you're a financial planner, a chiropractor or real estate agent… you need a book to stand out among all the other people in your industry! This isn't just for coaches, consultants and speakers you know…
And… if you decide to work with me beyond this event or have me help you publish your book in some way, I will take half of your investment in this event and apply it towards whatever we do together!
WHAT'S INCLUDED:
One Day on Zoom with Katrina Sawa and access to everything I know about books and publishing (priceless!)
Recordings of the whole day so you can review it when you want
Publishing Resource & Referral List – Names and contact info for people (for all budgets) to help you get your book done and created like editors, cover designers, formatters, proofreaders and other publishers as well as getting your book marketed like publicists, book agents and Virtual Assistants.
Book & Website Marketing Checklist – You'll get that checklist that will help you make sure everything you can do will get done in order to sell the most books, create more speaking opportunities (paid or free) and get your book and your website into a place that will position you as the expert you are and need to be to attract a whole lot more clients.
Answers to ALL your questions
Ideas to help you create a better book and how to monetize it all better too
PLUS 3 BIG BONUSES!!
30-minute one-on-one call with me ($400 value)
Video tutorial on how to do an Amazon Best-Seller Book Launch
And, if you decide during the Author Program that you want to do the Jumpstart Your _____, Vol IV book compilation that I offer every year, then you'll get the early bird investment option (but no obligation for this)
GET EVERYTHING YOU NEED TO PUBLISH YOUR BOOK ASAP!
The sooner you enroll, the sooner you can go through the DIY training and/or book your 1on1 BONUS call with Katrina for getting clarity on anything and everything regarding your business, marketing, book and more!
The JumpStart Your Biz Coach, Katrina Sawa helps entrepreneurs make more money doing what they love. She is the creator of the JumpStart Your Marketing® System, a tell-it-like-it-is speaker and International Best-Selling author of: Jumpstart Your New Business Now, Jumpstart Your _____ and Love Yourself Successful.  She has been featured on the Oprah and Friends XMRadioNetwork, ABC and TheCW and she was awarded the National Collaborator of the Year Award by the Public Speakers Association and a 2-time Nominee for the Wise Woman Award by the National Association of Women Business Owners. She speaks to groups of all sizes, holds live training events annually and she's the founder of the International Speaker Network.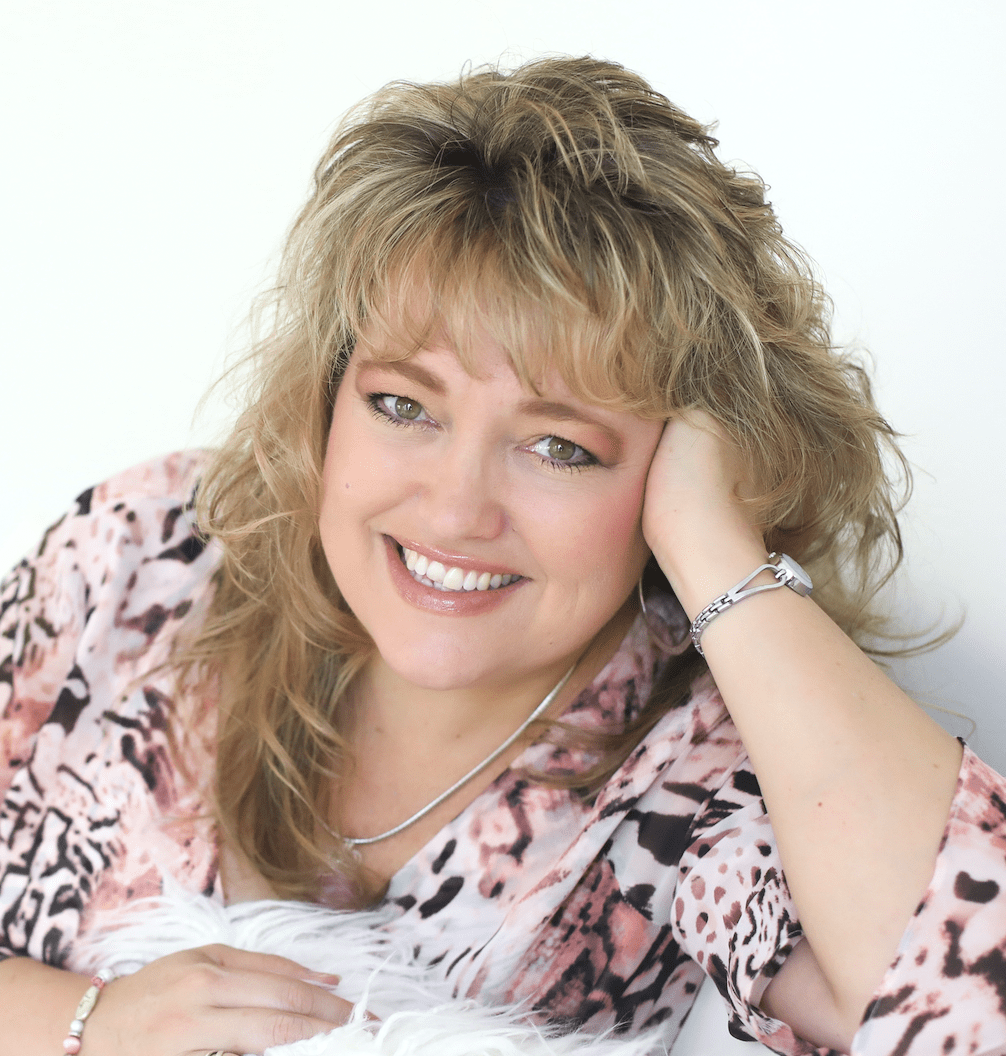 Get Started Today
Sign Me Up!
Sign Up Now to Receive Kat's Email Newsletter, Video Tips & Free Jumpstart Your Biz Audio & Checklist!