Are you ready to JumpStart Your Business but you need a roadmap or plan because you have no idea where to start or what to do next that will WORK?
Have you invested money or time before in programs, people, products or workshops but never really got EXACTLY what you needed?
Maybe you got some of the big picture plan, some of the marketing strategies or some of the personal attention you needed to get going yet you know there's so much more you're not still doing or that you don't know that could potentially make you much more successful than you are right now?
"Before I started working with Katrina I did not know how to get my new business off the ground or how to revive our existing business. Katrina helped me do both with enthusiasm coupled with "out of the box" ideas. I now have road map for my website business and our graphic design business has had more interest and activity than we've had in over a year. Thank you Katrina."
My name is Katrina Sawa and that's how I've felt pretty much my entire entrepreneur life.
I keep investing in workshops, mentors and products that 'sound good' or sounded like 'just what I needed at the time' and many of them actually DID teach me how to improve what I was doing so that I would make more money.
In fact, I continually invest in myself, my business and my learning every year; more and more each year to be honest. And the results of those investments haven't let me down; my income continues to leap frog every year.
The first year I hit 6 figure revenues I was so excited, let me tell you. If you've ever done this on your own in your own business (not a JOB), you know what I mean. It's a huge milestone.
Unfortunately it's a milestone only about 6% of the small business owners out there EVER SEE!
Are you an expert in marketing or are you an expert in your business and you'd rather get some expert advice on how to most effectively and affordably market and run your business? Often times, you're stuck because you just don't know what you don't know!
Did you know that? If your goal is to reach or exceed 6 figures in revenues in your business you better be prepared to do some pretty BIG THINGS and invest heavily in your business AND in yourself along the way to get there.
Now if you're goal isn't to reach 6 figures that's ok too. Either way you've got to focus, have a plan and know where to spend your time, invest your money and know what to do that will WORK so you don't spin your wheels in the wrong places with the wrong marketing, people, resources and more.
"I spoke with Katrina twice in two weeks and as a result I have some new ideas that I'm very excited about regarding how to market my business and how to structure my services and products. More importantly, Katrina helped me get focused with an action plan and defined goals. Plain and simple, saying that my experience with Katrina was "worth it", does not nearly do it justice. This was an invaluable experience, one that potentially could completely change my business."
Are you prepared for the ride of your life? Because it's not going to be easy no matter what ANYONE SAYS.
It will be difficult to make certain decisions needed in a timely manner.
It will take time to build up a qualified list of loyal subscribers, prospects and customers.
It will be uncomfortable at times having complete faith and believing in yourself and not listening to the head trash that 'you're not good enough' or 'who do you think you are.
If you've been told it will be easy then good luck to you but REALITY CHECK HERE, it won't be. A lot of the hype on the internet is false. I know because I've been led down some wrong paths, some inauthentic paths and done what people said would make me millions….and frankly it isn't that easy.
Now I'm not saying it has to be all hard work or long hours because it doesn't.
Where you will hone in on just what YOU need to work on in YOUR business right now to get clients and make money so you can FOCUS your time and efforts more succinctly with less effort.
But you've got to have the right systems, business structure, programs, products and services that you're passionate about in order for you to create a more smooth-running business machine.
And I happen to be really good at honing in on the 'holes' or 'what's missing' in your business as well as much bigger money-making opportunities for you or any business pretty quickly; this is a huge specialty of mine. Then I can also pretty quickly show you EXACTLY how to fix, tweak or change up your business in order to attract more clients faster and make more money sooner!
Because it's the smooth running business machine that's going to allow you the lifestyle you want to live, give you the freedom and love you want to enjoy. So many entrepreneurs don't make this a priority however.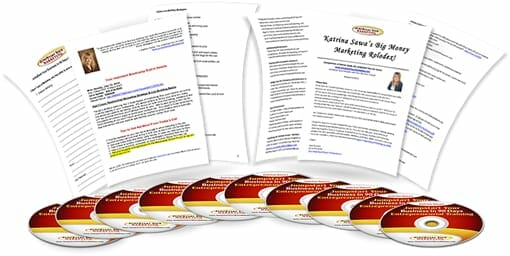 "Katrina is serious and fun when it comes to helping you zero in on your business model and structure. She's got a knack for finding possible streams of income that you can start building and implementing right away. I also find her to be honest and upfront about her own business experiences which is so refreshing."
It's time to finally learn how to build your business the right way from the start.
Most small businesses and entrepreneurs go out of business because they don't realize what all it takes to successfully run their own 'profitable' business and they get in over their head quick and struggle for years instead of 'going all in' because they KNOW it will be ok.
Now, what you CAN DO however is learn directly from someone who's been in your place.
Someone who's invested hundreds of thousands of dollars in their own training, learning, education, mentors, systems and more.
Someone who has ACCESS to some of the big players in the business world and who can give YOU the INSIDER SCOOP on WHAT'S WORKING and most importantly WHAT'S NOT.
Someone who continually teaches and trains her own students the same business strategies and marketing principles she uses to year after year continue to grow her own multiple 6+ figure revenue generating business.
I'd love to invite you to finally invest in the ENTREPRENEURIAL TRAINING that can help you create the life and business that you want.
It's a business development and marketing implementation program like NO other out there. I know a lot about a lot of different types of business models, marketing strategies (online and off) and so much more that literally NO one out there is teaching. They all NICHE their info and teaching but I give it all to you in a comprehensive 90 day home study program, spoon feeding you just what YOU need to know to start, grow and market your business.
"I am amazed at how much material we covered in such a short period of time. You didn't waste any time getting down to business. You focused like a laser beam and the direction you provided was right on target, practical and specific. Everything we discussed could and should implemented in a matter of weeks, if not hours. In fact, I began rethinking several of my marketing strategies the minute we got off the phone. It all made perfect sense. Often as entrepreneurs we can be our own worst enemy and you need someone like Katrina to push the levers you can't or won't for yourself. Katrina, I can't thank you enough."
The best part is that it's totally 100% GUARANTEED.
Plus, you can work through this at your own pace, fast or slow, it's up to you.
I've included all the specifics about the program and what you'll receive on the page below but it's just an outline of what you're going to get; you have no idea what you're in store for really.
I am so confident that this program will be EXACTLY what 99% of small business owners and entrepreneurs need to learn how to start, grow and market your business effectively and FAST that I even include my PERSONAL HAPPINESS GUARANTEE!
If you find that this program is not helpful to you or you can't figure out how to make it work for your business we can take your investment and repurpose it into some other format be it a group program, 1on1 coaching, live event, etc. We do not give financial refunds on digitally delivered products since you have all the components as soon as you sign up however we can set up a phone call to help you work through it if need be. Just reach out and contact me to set that up. But you must have gone through the entire program first and implemented some of the strategies; after all that's only fair.
I've taken many online and in-person marketing workshops, seminars and coaching over the years so I recognize when a trainer's primary motivation comes from a genuine desire to help others vs. satisfying their ego or their bank account. Katrina Sawa is the real deal! Marketing secrets that I've heard from no one else, and practical spot-on, step-by-step advice flows from her like it's channeled from a higher power! And Katrina doesn't hold back. She generously shares all she has with her customers. As someone whose marketing was hit and miss, at best, until I found Katrina, I'm loyal to her for her honest insights and genuine desire to help me bring my gifts to the world. She has inspired me to believe in myself and my mission, think bigger, create my marketing plan, focus on specific revenue generating activities every day and start building a team to help me grow my business. Thank you Katrina!
What You'll Get Out of This Program:
Most entrepreneurs find that they learn new ways to build and market their business after listening to the very first call. During this training you'll experience the following:
You'll feel much more confident and clear on what you're providing, offering, selling and doing
You'll be a lot more confident to charge what you're really worth, spending time with people for free too much and you'll stop undervaluing yourself overall
You'll have a clearer understanding of how to monetize better what you're already doing
You'll learn how to systematize things you're already doing so you can get more done and reach more people faster and more consistently
You'll understand where to focus you're time every day, week or month and on which money-making tasks so not to waste time on things that will not lead to success or profits
You'll create a roadmap for your business success, for reaching your desired goals in income, lifestyle and even your give back needs
You'll have less stress about what to do and how to do it
You'll know where to find resources and people to support you along the way, ones you can trust
And so much more!
This is a comprehensive business building and marketing training program where you'll learn everything about setting your business up the right way from the start (whether you've already started or not) including learning about specific technology and online marketing you'll need, regular marketing and follow up, systems and automation needed to leverage your time as well as ways to tweak what you're already doing to increase sales immediately.
Details of What's Included in This Program:

walking you through each step along the 10 step process in each call – the first 60 minutes is training and the second part of the call is all open Q&A and coaching with the participants from one of my live courses.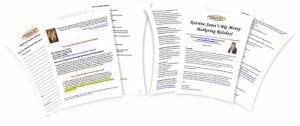 that you will use when listening to the prerecorded trainings; they go hand-in-hand and walk you through what to do step-by-step.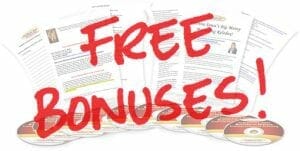 There are additional resources, templates, samples, audio recordings given out throughout the entire process, just take notes and save them. You may need the recommended vendors for example, they are PRICELESS!
You will waste thousands of dollars on the wrong services, systems, people and things guaranteed without this program to help guide you to the right resources.
10 Step JumpStart Your Business in 90 Days Training Modules:
# 1: Clarifying Your BIG Vision
=> the #1 thing every successful entrepreneur MUST do before even thinking about starting a business, or implementing any strategy to get new clients (*all 6-figure business owners did this FIRST, but few of them realize how important that step was)
=> how to tap into your deepest internal driving force so you become unstoppable, passionate and irresistibly attractive to your ideal clients
# 2: Creating Space
=> how to go from "time management" to "time abundance", so you can experience the freedom you originally hoped your business would give you, and forever eliminate the worries, frustrations, & overwhelm most business-owners face
=> how to set up the systems and support teams that take care of all the boring 'hard work' in your business for you, so you can just show up & do the fun stuff (that pays you the most)
# 3: Become BFFs with Your Target Market
=> how to deeply connect and inspire the people you originally created your business to serve, AND make their mouths water at the very thought of hiring you (hint: it's all to do with the level of specificity you use when you communicate with them)
=> the 5 step-process to figuring out who your target market or 'tribe' are, once and for all… and how to tap into their secret fantasies, deepest fears & other *hot buttons* that will make them go wild for your products & services
# 4: Leveraging Your Biz
=> the 21 different business models you need to be aware of before you spend a single dime on "marketing" – using the right model for your particular business is make or break… using the wrong model is why 85% of businesses fail within their first year.
# 5: Developing and Repurposing Your Signature System
=> this is the *ultimate formula* for getting people totally hooked on you, that separates you from everyone else in your industry, and makes you the de-fault go-to expert in your field
=> Once you have your "Signature System" down, we'll plug it into your perfect business model to create a never-ending funnel of leads, excited prospects & high-value clients
# 6: Quick and Easy Online Biz Set Up
=> There's a lot of things and places you can definitely waste money on when you learn more about online marketing, websites, blogs and shopping carts. This program will share with you the good, the bad and the ugly about everything out there involved with technology and online marketing so you know EXACTLY what to do or NOT do online
=> you'll learn my 22 online and list building marketing strategies and be able to confidently choose which ones make sense for YOUR business
# 7: Attract Clients Fast
=> I have a simple "3 Step System for Attracting Clients and Making More Money Fast" that I walk you through so you are clear about which revenue generating activities to do each and every single day. You will never be overwhelmed and frustrated again.
=> You'll learn the "3 types of marketing" that come into play in ANY business, ANY industry and how to organize what needs to be done in each one so that your ideal clients "get it" and want to work with you
=> Learn my 15 Ways to Improve Your Closing Ratios & Sales Presentations so that when you do get into conversations with people who want to buy your stuff you know what to say to enroll them
# 8: Create Your Ultimate Marketing Follow Up System
=> learn my *proven 6 Step Follow Up Formula* for staying in touch with everyone you meet, work with or come in contact with online and offline so that YOU are always the first person they think of when it comes to your product or services, this alone will separate you from everyone else in your industry, NO ONE does enough follow up, you can be the FIRST to be known more in your field because of this ONE system.
# 9: Delegate for Freedom
=> As a serious entrepreneur who wants to build a 6+ figure business, one of the most important steps in the whole process is to find ways where you are definitely NOT doing it all yourself. You can build your team slowly over time or quickly to get more done faster but either way you will need a team and during this process you'll know EXACTLY what to delegate and to whom.
=> Teaching you how to systematize or think in terms of automating stuff as you go along will help you tremendously over the next 10-20 years in your business. This is how us "successful entrepreneurs" get it all done.
# 10: Advanced Biz Strategies
=> Once you have the basics in structure, systems and marketing in place to reach thousands of prospects every month, funneling them into your sales funnel and more, then you can add more to your business and take it to the next level.
=> In this program I review over 10 different higher level marketing and business strategies that you can implement once you're ready to truly turn on the "marketing hose" I call it and go global.
"When Katrina promises to deliver, she OVER delivers! When I attended her JumpStart Your Business in 90 Days Virtual Bootcamp, I received more resources and help from her than I've ever gotten from any other coach, course, or seminar in my life!
Not only that but I also worked 1on1 with Kat in her VIP Coaching and she gave me everything she has.She helped me get crystal clear on how to develop winning programs and I am pleased to say that I earned more money this past September than I have in any month in the past 9 years! How do you spell business success? 2 words: Katrina Sawa!"
Are you ready to register now for.. The Jumpstart Your Business in 90 Days Virtual Training Program?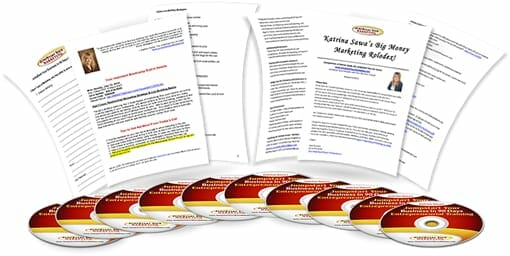 So, what's the investment?
Just $1,997 gives you FULL ACCESS to this entrepreneurial training program that you'll use over and over and over again to grow and market your business over the next 10, 20 or even 40 years! These are the basics you need to even just "get by". Don't kid yourself into believing you'll figure all this out yourself. Just dive in and let me help you step-by-step along the way.
Now I've made it even easier…I've given you 8 months to pay this off! You can pay in full for $1,997 OR you can make 8 monthly payments of just $265 starting today and be on your way to a smooth-running, consistent lead-generating, moneymaking machine of a business.
Well, Kat, "Jump Start" are the perfect words to describe your coaching services. But not just "Jump Start Your Marketing." The 1-on-1 VIP coaching you gave me Jump Started my entire business!
Because of you, I took my passion from "hobby" status to actual money-in-the-bank "business" status! For me, getting my book written provided the entry I needed to work as a professional speaker and mentor to college women. I knew my passion. I knew my message. But how to organize the most salient points into a book? I needed a hook that would be the foundation of not only my book format but also my workshops, presentations, products, and services.
You asked the right questions, actively listened, and quickly understood the fundamental message I was poised to communicate. Then you synthesized and brainstormed with me until we teased out the strategy. That process — on top of the myriad and germane marketing pearls you imparted along the way — empowered me to forge ahead. As a result of your expert guidance, my path became clear and there was no stopping me from that moment on. I simply couldn't have done it without you. You have all the requisite characteristics of a perfect coach: Your enthusiasm and support never wane. Your knowledge and skill are ever-present. And your recommendations are spot-on.
I cannot say enough about your versatility, professionalism and positive energy. You obviously care immensely about your clients and are invested in our success. You've no need for time-filling fluff. You roll up your sleeves, get on board, and provide insightful resolution. Any time I need another "Jump Start," you're my coach, Katrina! Thank you so very much!"
Ok I know, you want the BONUSES right?
There are some pretty hefty bonuses at stake here such as: 
Full Free Access to Kat's Jumpstart Yourself as a Speaker Training Program ($997 value)
this is pre-recorded, tons of content training program where you'll learn so much about how to use speaking as your #1 marketing strategy. This program will give you the tools, templates, and how-to teaching that you need to put this all into action so you see results FASTER.
Kat's Tradeshow Networking Tool Kit
how to work the room and maximize lead generation when you're out networking, exhibiting or speaking live. It also gives you tons of samples of order forms, flyers, display materials and more you can get started with before this program even starts!
Access to my next upcoming LIVE EVENT!
The events are 4 times a year in the Sacramento, CA area for 3 full days of in depth marketing training and networking. You can choose which one you want to attend once you register.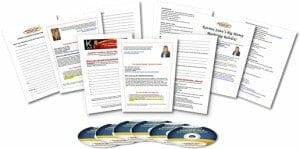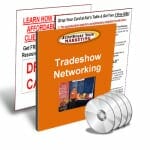 Katrina Sawa is known as the JumpStart Your Biz Coach because she literally kicks her clients and their businesses into high gear, online & offline, and fast. Katrina is the creator of the JumpStart Your Marketing® System, JumpStart Your Business in 90 Days System, Jumpstart Yourself as a Speaker System. She is an author of or in six other books including; Love Yourself Successful, Power and Soul with Ali Brown, Entrepreneur Success Stories with Loral Langemeier, The 40/40 Rules – Wisdom from 40 Women Over 40 and Success Rituals 2.0 with a variety of other online marketers and Katrina's first, hosted anthology book, Jumpstart Your _______ was published in Fall of 2018.
The JumpStart Your Biz Coach, Katrina Sawa helps entrepreneurs make more money doing what they love. She is the creator of the JumpStart Your Marketing® System, a tell-it-like-it-is speaker and International Best-Selling author of: Jumpstart Your New Business Now, Jumpstart Your _____ and Love Yourself Successful.  She has been featured on the Oprah and Friends XMRadioNetwork, ABC and TheCW and she was awarded the National Collaborator of the Year Award by the Public Speakers Association and a 2-time Nominee for the Wise Woman Award by the National Association of Women Business Owners. She speaks to groups of all sizes, holds live training events annually and she's the founder of the International Entrepreneur Network.